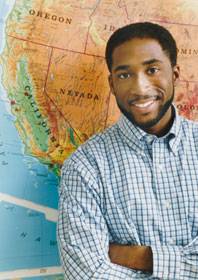 Attending a public college or university in your home state can be advantageous for your college budget, but it may limit your options if you live in a small state or a state without an expansive public university system. One solution to this predicament is tuition reciprocity agreements, which are put in place to provide students with a variety of college options at a more affordable price.
Tuition reciprocity programs between regions of the country and individual states makes attending certain out-of-state public institutions more affordable. There are three general types of reciprocity programs that exist to aid student's financial burden while allowing them to explore schools outside their state. Regional programs exist within certain parts of the country and often involve multiple surrounding states. State programs usually involve a smaller number of states and sometimes exist between just two neighboring states offering reduced tuition or in-state tuition to their out-of-state neighbors. The third agreement is between counties and often involves counties that are geographically close to a bordering state college or university. The following are some examples of programs and states utilizing these agreements:
It's important to note that not all public colleges and universities in a participating state take part in these tuition reciprocity agreements. One way to start researching is to get in touch with the admission departments at public institutions in your home state and ask if any of these agreements exist with surrounding states. These agreements provide a major advantage to students who want a chance to leave their state for college but not be buried in debt after graduation. You may have more affordable college options than you think, so be sure to exhaust all your financial options when deciding where to apply and eventually attend.