For the ambitious student, taking online classes is an excellent way to expand your knowledge, advance your education, and help your college application stand out from a crowded field. Some high schools, faced with budget cuts and overfilled classrooms, have had to cut out intensive courses. This can leave students at a disadvantage, lacking in a STEM (science, technology, engineering, and math) education. Other students may want to challenge themselves further than what's offered at their school and must look for alternatives.
With STEM jobs on the rise, gaining exposure to this discipline is becoming increasingly important. Regardless of whether a student is looking to explore a career path, learn more about their intended major, or simply add a new skill to their résumé, there are online options for high schoolers to master STEM subjects without having to spend a dime.
Many of the offered courses are through accredited universities, created to allow for an even platform for learning. Students can find college-level classes that showcase an impressive drive for learning to college admission counselors. Here are some of the top free courses for high school students interested in learning more about STEM subjects.
Related: Spend Your Summer Learning With MOOCS
MIT OpenCourseWare
The Massachusetts Institute of Technology has one of the largest collections of free OpenCourseWare (OCW) on the internet. A majority of the thousands of courses offered do cover STEM topics. Introduction to Computer Science and Programming in Python and Mathematics for Computer Science are two of their most popular courses. No matter what your age or occupation is, you can find something of value in the MIT OCW content. There are no signup, enrollment, or other deadlines you have to hit; you can learn on your own time.
Carnegie Mellon Open Learning Initiative
The Carnegie Mellon Open Learning Initiative offers a variety of classes, many of which are free. Their courses don't have any start or end dates, and you won't have any tests or receive any certifications at the end of it, but you can gain invaluable skills by the end of each course. A few of their science courses include STEM Readiness and Chemistry.
Related: How to Evaluate a Science Program
Open Learning at Harvard
Through the Harvard Extension School, motivated students have the chance to learn from the prestigious University. They offer free courses on a variety of subjects, including STEM courses such as Introduction to Game Development and Data Science Probability. The courses are all self-paced and usually don't require a big time commitment per week, making it easy for even a busy high school student to complete during the school year or over the summer.
Apple's Everyone Can Code
Apple created Everyone Can Code because the company realized how essential coding is, and it wanted to give everyone an equal platform to learn from. The tech giant created the app-development curriculum using Swift programming language that's incredibly easy to use. Through the app, users have to solve puzzles to master code. As you advance, the puzzles become harder, allowing you to learn complex coding in a fun way. The only caveat is students will have to use an iPhone or iPad to download Swift Playgrounds.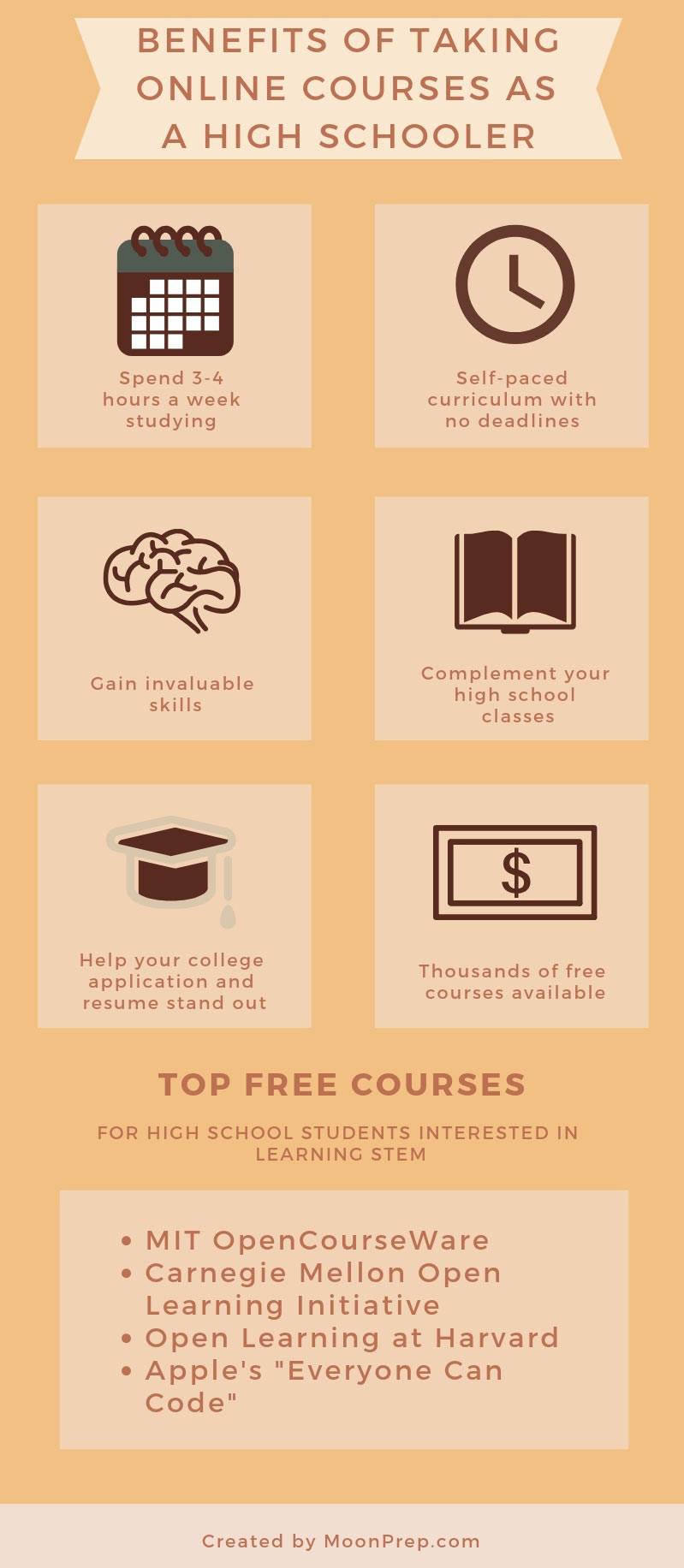 Interested in colleges with programs in science and engineering? Check out this list, and search for even more right here on CollegeXpress.