Synthetic biology is a relatively new area of biological research, combining science and engineering, that focuses on the design and construction of new biological functions and systems not found in nature.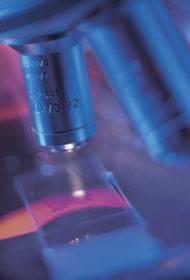 Recently, we have seen breakthroughs in this field that will have a massive impact on health care and medicine. If you are as excited about these developments as I am, you must be wondering how you can jump into this field!
Fruanhofer, a research organization based in Germany, has taken huge steps towards shortening the waiting list for organ transplants. Through rapid prototyping and multiphoton polymerization, they have successfully created synthetic blood vessels. This is the first step toward the creation of complex organs and artificial tissue.
Glasgow's Royal Hospital for Sick Children is also making strides, by using a CT scan to "print" a copy of a patient's fractured forearm. While these printed bones are certainly not going to be used as actual implants, the inexpensive technology could allow greater hands-on education for both doctors and patients.
James Collins, Professor of Biomedical Engineering, is the director of the Collins Lab at Boston University, and a core founding faculty member of the Wyss Institute for Biologically Inspired Engineering at Harvard University. A pioneer in the field of synthetic biology, his accomplishments have been recognized by numbers awards, including the Ellison Medical Foundation Senior Scholar Award in Aging, the Anthony J. Drexel $100,000 Exceptional Achievement Award, the Lagrange Price, the NIH Director's Pioneer Award, and a MacArthur Foundation Fellowship ("Genius Award").
If you are planning to become a synthetic biologist, I would highly recommend talking to Professor Collins or any of the students who work in his lab. They can better assist you with choosing the proper degrees and fields. If you will pursue a doctorate, you must plan ahead. Many schools only accept doctoral candidates who also complete a master's degree with them.