This series of blog posts I wanted to call Zen and the Art of Transferring, but I have a feeling nobody would read it. It is around this time in the semester when students, especially freshmen, are realizing that the colleges they chose might not be right for them; but for some reason, the last thing they want to hear is, "Calm down!"
Realizing you're unhappy with your college decision can be scary. It makes many students feel like "failures," or that there is something wrong with them since the college they chose doesn't fit. It doesn't help that they are surrounded with thousands on campus who seem perfectly happy with their decision to attend XYZ University.
What's wrong with me?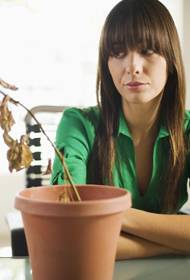 First of all, there is nothing wrong with you. Just like every student likes XYZ University for different reasons, they also don't like everything about their campus for different reasons. Your cons just happen to outweigh your pros.
As a potential transfer student, you have already gone through a major decision-making process, and maybe you feel like you made a bad decision since you're unhappy with your college choice. Does this mean you are simply bad at making a good college decision?
Here's the scoop—you are now better at making a college decision than all of the people who are happy at their first-choice college!
What?! Why?
Learning from bad decisions
Bad decisions teach us how to make good decisions, and failures are how everyone learns to make better decisions. This brings us to the zen part:
"Our greatest glory is not in never falling, but in rising every time we fall."
-- Confucius (BC 551–BC 479), Chinese philosopher.
You learned the value of brushing your teeth every morning after you went to kiss your girlfriend before first period—and she refused because, well, you smelled like yesterday. You learned that the Internet really is public after you posted a status saying you were at a party—but you were supposed to be studying at a friend's house. Your parents found out, they punished you, and you learned to think before you post things online.
These are small "failures," but lessons were learned. All the kids who never got called out for stinky breath are still, unfortunately, not brushing their teeth in the morning and maybe not getting a lot of kisses either. Those kids who never get in trouble for what they put on Facebook are unaware that they haven't gotten a part-time job yet because they're under 21 and drinking in their profile picture.
You, on the other hand, you have a clean social media profile and perfectly pleasant breath. You have looked your college decision in the face, the one you label "bad", but you have learned from it. You are armed to the teeth for this next decision.
"A man who has committed a mistake and doesn't correct it is committing another mistake."
-- Confucius (BC 551-BC 479) Chinese philosopher.
I quoted Confucius a second time because I couldn't say it better myself. Maybe you didn't know how much you hated snow, but all the colleges you applied to were in Maine and upstate New York. Maybe you were undecided about your major, and now you know that you need an institution with a program where you can excel at a particular academic interest. There are thousands of reasons to transfer. Some of them are practical and some of them are personal, but all of them come from experience and learning from a decision. Not necessarily a bad decision, but one you now have a chance to grow from and correct.
Until next time, I'm creating a list of positive things I've learned from my own negative college experiences. Would love to read your lists in the comments below! Talk to you soon.