Everyone knows we are serious trivia geeks here at CollegeXpress. (We have the Amazing College Fact Machine!) But we couldn't stop there. When we learned about the juicy college tidbits below, we knew they were just begging to be explored—and illustrated. So that's just what our friend, cartoonist Matt Bradshaw of Gerbil With a Jetpack fame, did. And it's not the first time, either. Be sure to check out the first round of TIL cartoons here!
TIL it's actually Dr. the Frog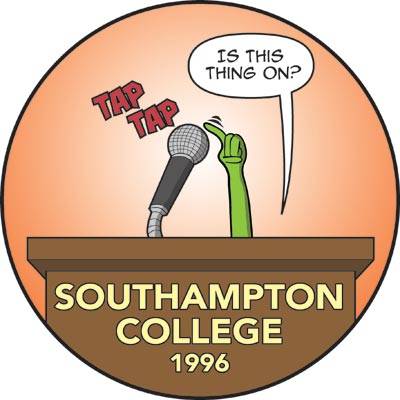 Lots of schools have celebrities deliver their commencement addresses, but few can boast a speaker with ping-pong balls for eyes. On May 19, 1996, Kermit the Frog donned a cap and gown to speak to 245 grads at Southampton College Graduate Campus in Southampton, New York. As one might expect, there were some laughs to be had, but the traditionally comedic croaker also gave glowing praise to the school and its efforts toward environmental conservation through its marine and environmental sciences programs. Kermit was also granted the Doctorate of Amphibious Letters in recognition of his years of educating children on environmental issues.
TIL Trekkies can earn college credit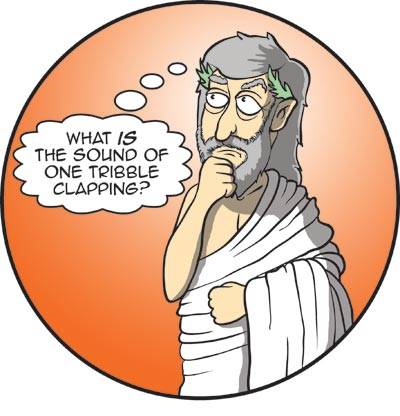 Many schools offer classes in philosophy, but only Georgetown University in Washington, D.C., allows students to boldly go (despite the split infinitive) into the realm of philosophy and Star Trek. Indeed, this is a real college course in which you can get credit for watching episodes of the classic science fiction TV series and learning how it relates to the works of great philosophers. Free will, time travel, and the relationship between the mind and the brain are some of the subjects tackled. Study sessions are no doubt enhanced by Saurian brandy and Quadrotriticale-enriched snacks. Fascinating.
TIL some students really, really love squirrels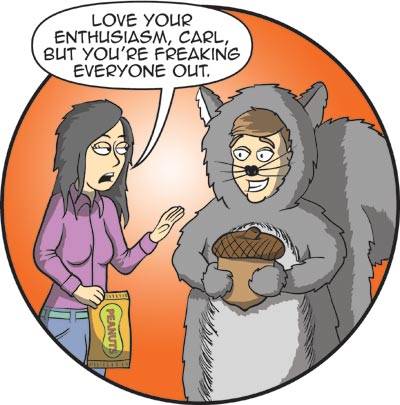 There is an organization at the University of Michigan in Ann Arbor that proudly claims to be the squirreliest on campus. Since its founding in 2002, the Squirrel Club's one and only purpose has been to feed the campus's squirrel population. Meetings are held on Sundays, weather permitting, during which the bright-eyed and (dare I say) bushy-tailed club members meet on the steps of Harlan Hatcher Graduate Library before venturing out with handfuls of peanuts in search of hungry squirrels. It's really that simple. "No stress, no dues, just the pure joy of having a squirrel take a peanut out of your hand," as their website states (www.michigansquirrels.com).
TIL you can snuggle with puppies to relax during finals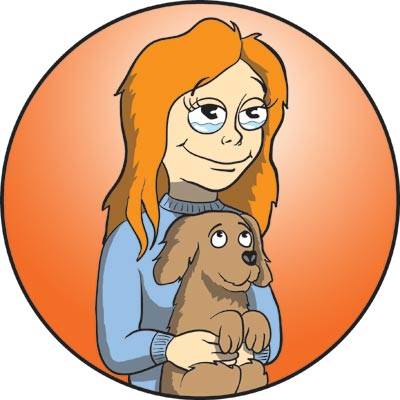 If we've learned nothing else from the Internet, it's that cute animals are awesome (and may or may not "has cheezburger"). Back in December 2012, Rice University in Houston took advantage of that awesomeness to help reduce the stress level around campus during finals time. Thanks to a pet therapy group called Faithful Paws, students had the opportunity to spend time in a puppy room enjoying some canine cuddles to help take the pressure off.
TIL you can also scream your freakin' head off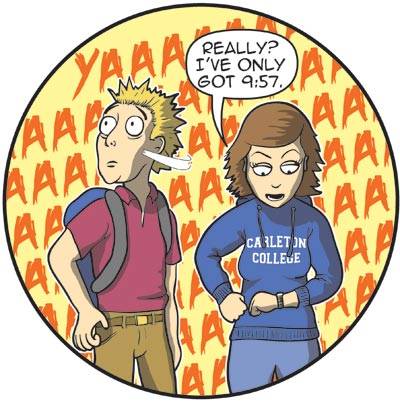 On the other hand, students at Carleton College in Northfield, Minnesota, handle the tension in an entirely different manner. At 10:00 p.m. the night before final exams commence, students open their windows and "let out a collective unearthly wail of anguish and despair," as the school's website puts it. Once the "primal scream" has been unleashed and the stress demons have been exorcised, they return to studying—except, presumably, for those freshmen who didn't know about this particular tradition and are thoroughly disturbed. Yet another reason why you should pay attention at orientation.