Unsatisfied by the lack of editorial content focusing on the contemporary Third Culture Kid (TCK) experience, Steph Yiu took matters into her own hands when she graduated college. In 2008, she started Denizenmag.com, a diverse community of international contributors who have found a sense of home and companionship in a digital space.
A TCK trailblazer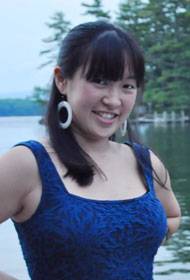 The vivacious 25-year-old new media strategist at America's Test Kitchen can be described as someone who lives by the mantra, don't just think, but do. Born in Hong Kong, raised in Singapore, educated in Illinois and uprooted to Massachusetts, it wouldn't come as a surprise if Yiu had acquired a desire to hunker down a bit. But complacency isn't in Yiu's life vocabulary, and like many other third culture kids or international students, the momentum forward has driven Yiu's passion project: Denizen Magazine. Over the years, Denizen has become a vital editorial space for this global demographic to discuss the peaks and troughs of what it means to be a global denizen.
Post-graduation
Upon graduating from Northwestern University, Yiu was interning at The Boston Globe. But as the internship ended, Yiu began to plan for her career ahead and found herself with some spare time even after she continued as a contributor to the newspaper.
"And the idea of Denizen had constantly been bouncing around in my head because I really wanted to do it," recalls Yiu. "It really bothered me that there wasn't anything else out there like it, so I was like, I want to make this website."
An outdated landscape
Having spent her childhood as a TCK and an international student in college, Yiu understood the global citizen condition viscerally. But when she observed the editorial landscape surrounding the international denizen culture, she found outdated literature from the 60s to the 80s, painting a different picture of what it meant to be as a TCK.
"There's tons of books and research and sociological studies about third culture kids in the 60s, the 70s, the 80s," says Yiu. "But…that is really outdated for someone who's in their 20s, and living in the world that we do today where a majority of third culture kids are kind of, business kids, more so than missionary or military kids. And so, I wanted to create a home for them. It was kind of a website to cater to the modern international third culture kid experience: The one that I had grown up with and just didn't see anybody else write about."