Are you bored at home right now? Well, we have the cure. We asked the CollegeXpress community for their best entertainment recommendations—everything from movies to add to our lists and TV shows to binge-watch to what books we should be reading, the podcasts you won't get enough of, and the best music for fun and for studying. Here are a few of their favorite things. We hope this list alleviates some restlessness and makes sheltering-in-place a little easier!
Movies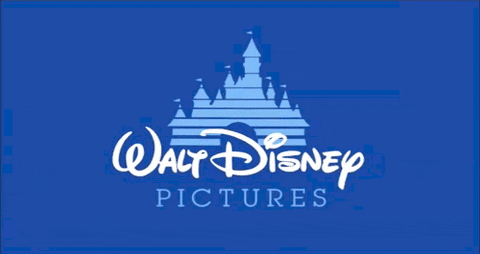 Walt Disney Pictures via GIPHY
"I've been making my way through all of the Disney classics and some pro-shot musicals; I've probably seen Falsettos twice already." — Zia S. from Warrenton, VA
"The Darkest Minds is very topical at the moment, in my opinion." — Jordan-Paige S. from Richmond, TX
"My favorite movies are Merlin, Titanic, Maleficent, and Rapunzel. Sometimes it's good to have a flashback of old movies." — Esther I. from Enugu, Nigeria
More movie recommendations
He's Just Not That Into You

(Netflix)

Knives Out
Little Women (the new remake)
IT Chapter 1 and 2
Spider-Man: Into the Spider-Verse (Netflix)
Onward (Disney+)
Rim of the World
How I Live Now
Ready Player One
Color Out of Space
Joker
Event Horizon
Jay and Silent Bob Reboot
Avengers: Endgame (Disney+)
Signs
A Nightmare on Elm Street
Birds of Prey
Hobbs & Shaw
And a few that may be too close to home right now: Contagion; Pandemic; Flu; and Outbreak
Related: 10 Great Movies to Watch That Celebrate Black History
Television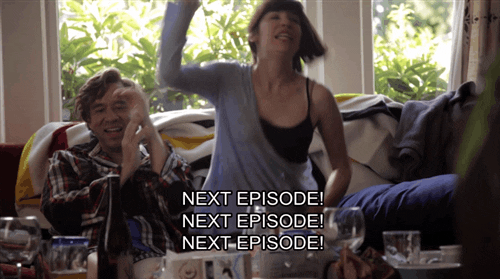 Portlandia via GIPHY
"I've been watching stuff with my friends using Netflix Party, so we can all watch it at the same time together. We've done The Office, of course!" — Giulia
"One show I definitely recommend is All American. It's without a doubt my favorite show on television right now. The latest season just ended, but the whole series is on Netflix. Another show I recommend is Love Is Blind. I'm not usually into reality shows, but this is one that had me thinking a lot throughout it." — Isaiah D. from Brookhaven, PA
"If you can handle seriously strong secondhand embarrassment and like a really good laugh: Sex Education." — Courtney F. from Denton, TX
"My favorite TV shows are the CW DC TV shows: Supergirl, The Flash, Arrow, and Legends of Tomorrow. Also, Korean dramas (k-dramas) are really good, like Because This Is My First Life on Netflix." — Elena K. from Fairview, PA
"I'm currently watching the 100 Humans series on Netflix as well as keeping up with my regular lectures for school." — Alejandra A. from Chicago, IL
More TV recommendations
The Replacements (Disney+)
The Simpsons (Disney+)
I Am Not Okay With This (Netflix)
The Umbrella Academy (Netflix)
Locke and Key (Netflix)
On My Block
The Good Place (Netflix)
The 100 (Netflix)
She-Ra (new animated Netflix series)
Fleabag (Amazon Prime Video)
One Day at a Time (POP TV)
PSYCH!
Castle Rock (Hulu)
Guy's Grocery Games
Diners, Drive-Ins and Dives
The Blacklist (Netflix)
The Boys
Community
Batman: The Animated Series
The Walking Dead (Netflix)
Mayans M.C.
grown-ish
Dynasty
Supernatural (Netflix)
Prodigal Son
Grace and Frankie (Netflix original)
Game of Thrones (HBO)
Tiger King (Netflix)
Podcasts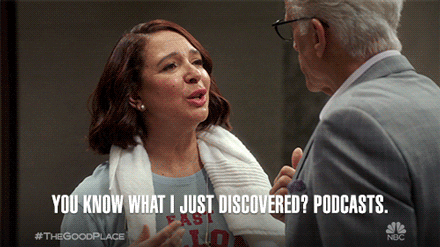 The Good Place via GIPHY
"Some podcasts I recommend are Timesuck, Small Town Murder, and Crime and Sports. They're all relatively long but do deep dives on their subjects. And they're all hosted by comedians, so expect jokes." — Anonymous
"Some of my favorites are Brainwaves: Horror and Paranormal Talk; Faculty of Horror; Astonishing Legends; and Chilluminati." — Lawrence C. from Robbinsville, NC
"Note to Self is a podcast I've gotten into before this chaos; it's nice and short for breaks between tasks or for driving." — Anna M. from Missouri City, TX
More podcast recommendations
The Magnus Archives (for horror fans)
Bill Nye's Science Rules!
Scared to Death
This Might Get Weird
The Johnjay & Rich Show
War of the Roses
DKMH (the Dacre Montgomery podcast)
NPR Ted Radio Hour
Books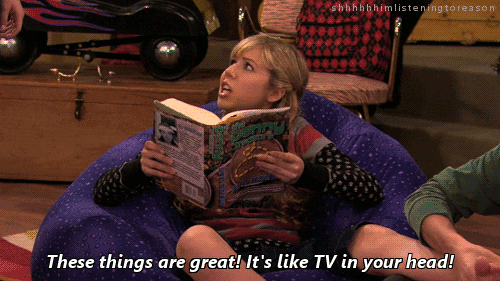 iCarly via GIPHY
"Fantasy books (it's nice to be thrown into a different world)" — Anonymous
"I have a LOT to list, especially books! The Darkest Minds series by Alexandra Bracken, The Raven Cycle by Maggie Stiefvater, Kingdom Keepers series by Ridley Pearson, Blue Is for Nightmares series by Laurie Faria Stolarz, Sweethearts by Sara Zarr, Uglies series by Scott Westerfeld, and We All Looked Up by Tommy Wallach." — Jordan-Paige S. from Richmond, TX
More book recommendations
To All the Boys I've Loved Before series by Jenny Han
The Troop by Nick Cutter
There, There by Tommy Orange
In the Night Wood by Dale Bailey
Misery; The Institute; and The Dark Tower series by Stephen King
Beartown: A Novel; and A Man Called Ove by Frederik Backman
House of Leaves by Mark Z. Danielewski
Related: 5 Great Book Recommendations for Social Distancing
Music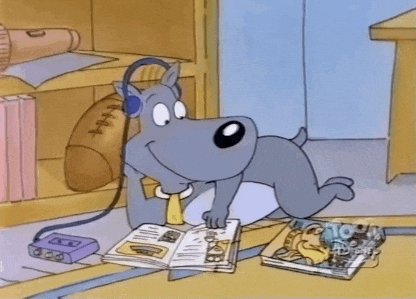 Doug via GIPHY
"TikTok has surprisingly good music to listen to!" — Tanvi H. from Miami, FL
"I'm listening to a lot of mxmtoon and lo-fi music, which is great for studying but also staying levelheaded during this crazy transition." — Zia S. from Warrenton, VA
"I love listening to the Canadian artist Matthew Barber and his Canadian country-style music." — Elena K. from Fairview, PA
"5 Seconds of Summer's new album C A L M" — Anonymous
"Listening to PARTYNEXTDOOR" — Lauryn M. from South Bend, IN
"For study music, I like these groups/artists: Audiomachine, Jennifer Thomas, Lindsey Stirling, The Piano Guys, The Vitamin String Quartet, Thomas Bergerson, and Two Steps From Hell." — Anonymous
"I've been listening to throwback music like High School Musical and old Taylor Swift." — Laura from Savannah, GA
Related: Study Playlist for Students in the Spring Mood
Let us know your top entertainment recommendations on Twitter @CollegeXpress, and check out our COVID-19 resources page for more ways to pass the time!