The month of June is Pride Month—a special celebration of the LGBTQ+ community that promotes love, learning, inclusion, and self-expression. For many individuals in the LGBTQ+ community, college is a time of exploration where students can feel safe to question and grow in their gender and sexual identities. But that doesn't mean every college is on the same level with diversity, inclusivity, resources, student clubs, and more. So we're shining a spotlight on five amazing colleges and universities to help you find the most supportive schools to apply to.
1. Columbia University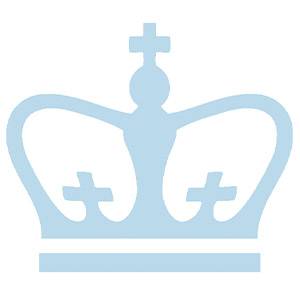 Columbia University is a private coeducational university in New York City. With students from every state and over 100 countries, Columbia offers students 70 majors within 21 fields of study and a 6:1 student-faculty ratio. The University was the first higher education to establish a gay rights advocacy group on campus. Through the Office of Diversity, Culture, and Inclusion, Columbia offers resources to LGBTQ+ students like the Preferred Name Policy, which allows students to use a preferred name on student ID cards and more even if it's not their legal name, and LGBTQIA+CUMC, a weekly support space for student mental health.
Clubs & organizations
Columbia iQ (CUIQ)
The GS Alliance
JQ
Proud Colors
Multicultural Recruitment Committee
Queer Awareness Month (QuAM)
Notable alumni
Stephen Donaldson was the founder of the Columbia Student Homophile League, the first gay rights advocacy group on a college campus. He earned a BA and PhD in Religion from Columbia and was also a sailor, a journalist, a Buddhist priest, a founder of the bisexual movement, and much more throughout his life.
2. The Ohio State University—Columbus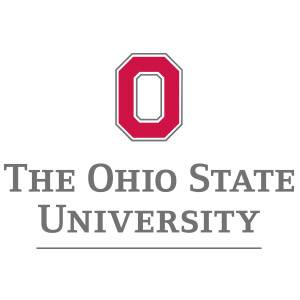 The Ohio State University is a large public land-grant university on a 1,665-acre campus in Columbus, Ohio. OSU offers students more than 200 majors and 500 specializations to choose from. With 53,000 undergraduate students, Ohio State ensures student success through programs like the Success Series (interactive sessions on life skills), Buckeyes First (a program for first-year, first-gen students), and summer programs. OSU ranks in the top 15 LGBTQ+-friendly colleges in the US, according to Campus Pride.
Clubs & organizations
The Female Gaze Screening Club
LGBTQ+ & Allies in Medicine
National Gay Pilots Association
Out in Nursing
Out of Office
Students for Diversity in Education through Service
Trans*Mission
Notable alumni
Kim Jacobs is the former chief of the Columbus Division of Police. She was the first woman to hold the position as well as the first openly gay chief in the division. She graduated from OSU in 1979 with a degree in Sociology.
3. Princeton University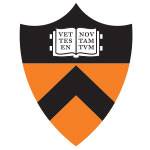 Princeton University is a private comprehensive Ivy League university in Princeton, New Jersey—only 50 miles from New York City. At Princeton, 5,328 undergraduate students take advantage of 55 interdisciplinary programs to work toward a BA or BSE. Students can also join any of over 300 clubs, 37 varsity athletic teams, and 37 club sports. Through the Lesbian, Gay, Bisexual & Transgender Center, students have access to clubs, organizations, support groups, events, and more.
Clubs & organizations
Athlete Ally
Beyond the Binary
blaQT+
LGBTQ*J
LGBT Center
Pride Alliance
The Gender Group
Notable alumni
James Saslow is a former professor at CUNY Queens College specializing in the Italian Renaissance and Baroque period with a focus on gender and sexuality in art. He's an author and a founding member of both CUNY's Center for Lesbian and Gay Studies and the College of Art Association's Queer Caucus for Art. He graduated from Princeton with a BA in Architecture in 1969 and from Columbia University with his PhD in 1983.
4. Rutgers, The State University of New Jersey–New Brunswick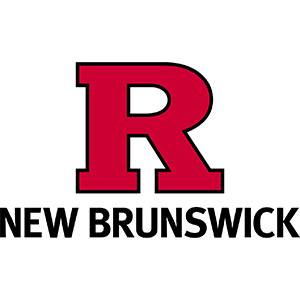 Rutgers–New Brunswick is a coeducational public research university in New Brunswick, New Jersey. Rutgers is one of the nine original colonial colleges, making it the eighth-oldest higher education institution in the country. Over 36,000 undergraduates are enrolled in over 100 undergraduate programs across five campuses—including Women & Gender Studies and Women, Gender & Sexuality Studies—and benefit from a 16:1 student-faculty ratio. The University also offers support through the Center for Social Justice Education and LGBT Communities.
Clubs & organizations
Jewish Allies and Queers
LLEGO
oSTEM at Rutgers
Out in Tech @ Rutgers
Q&A: Queer and Asian
Queer and Christian
Queer Caucus
Queer Student Alliance
Transmissions
Ultra Violet
Notable alumni
Kyle Hartmann is the Public Relations Specialist for the Rutgers Equine Science Center, having joined the University's faculty after graduating with a degree in Women & Gender Studies in 2013. He was also the senior office manager for the Center for Social Justice Education & LGBT Communities during his time as an undergrad.
Connect me with Rutgers–New Brunswick!
Related: Campus Pride: The LGBT-Friendly Index
5. Washington State University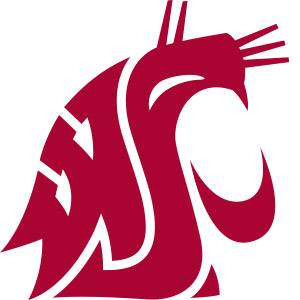 Washington State University is a public research university in Pullman, Washington—75 miles south of Spokane. Named one of the "Best of the Best" schools for LGBTQ+ students by Campus Pride, WSU offers students from every state and over 118 countries more than 200 fields of study to choose from. Washington State also offers support through the Gender Identity/Expression and Sexual Orientation Resource Center, including signature initiatives Q*Hort (a one-day program for incoming students), Lavender Graduation (an annual LGBTQ+ and allies celebration), and the UndocuQueer Conference.
Clubs & organizations
Coalition for Women Students
FemScouts
Social Justice Peer Education
Women*s Center
Notable alumni
Heidi Schnebly is the Associate Dean of Students and Director of Student Care Services at Eastern Washington University and a Pacific Northwest LGBTQ+ activist. She earned her bachelor's in Communicative Disorders from California State University and her MA in Human Development and PhD in Higher Education Administration from Washington State University.
We hope you learned something new about these five great colleges—and maybe even found one you want to apply to. If you're looking for more options, there are a ton of schools across the country that are LGBTQ+ friendly where you could thrive. Happy Pride Month!
Discover more diverse and inclusive colleges on our featured Diversity School Profiles page.