College was always an expectation.
Growing up, I was told by my parents that anything is possible with hard work and belief. But an education can supply you with a pathway to success. There are people around the world—much smarter and talented than I—who do not get the opportunity to pursue their education.
I am blessed to be a student pursuing my bachelor's degree and dreaming of what my future will be. Now, as I transition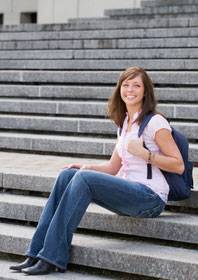 into junior year, it seems like just yesterday that I entered the University of Arizona as a freshman. My first two years as a college student have been something I will never forget. The people you meet and the connections you make—this is your time.
Choosing a college was one of the longest and toughest decisions I have ever made. I went on campus tours, received fancy brochures in the mail, but it just took me a long time to make up my mind. However, upon reflecting on how I came to choose UofA, a few things stuck out in my mind:
Do your research
Go online and research the schools that interest you, no matter how small or substantial that interest may be. Look to see if those schools offer your desired area of study. Also, check the student population; decide if you would be more comfortable at a smaller school or one with nearly 40,000 students such as the UofA. First and foremost, you have to be comfortable. Don't be afraid to branch out and expand your horizons, but also be realistic about what environment would best compliment your personality.
Look for alumni
Ask yourself if you know anyone affiliated with the schools you're interested in. I was fortunate enough to learn that one of my teachers graduated from the UofA. During my senior year I spoke with him about his experience at the school and why he chose to study there. He helped me with everything from learning about dorm life to where the best restaurants around campus were. Hearing about his time there was very helpful!
Talk it over
Speak with others about which direction you think you're leaning toward. I found it helpful to share my thoughts with friends, teachers, and especially my school counselor. These people know you—strengths, weaknesses, and everything in between. They care about you and your success, so hear them out and ask for feedback.
Follow your intuition
Don't stress over the decision. It is never too early to begin thinking about what you want to do and where you want to be after high school. Definitely seek the advice of friends and family whom you trust. However, the decision is ultimately yours. You will do well wherever you end up! Don't forget that.
Stick to what got you where you are—hard work and belief.
Just like my parents told me.