Undoubtedly the most feared part of the grad school application: the personal statement. You probably sat down to write it thinking it would be easy. You'll finish it in no time. It's just the Common Application essay take two, right? But you soon found out that was wrong. These applications want you to have a clear perspective of your goals, and they want you to talk about them in an intriguing way, all in under 750 words. They're asking you Grown Up™ questions, expecting you to have a clear vision of your career, know exactly where you want to be in five years, and explain how a graduate degree will get you there. So much pressure! It will be difficult. It will take time. It will be stressful. And it will (eventually) end. But right now, for your procrastinating pleasure, here are the seven steps to writing your personal statement—with cartoons! (Written by Kara Joyce; artwork by Matt Bradshaw of Gerbil With A Jetpack.)
1. Question everything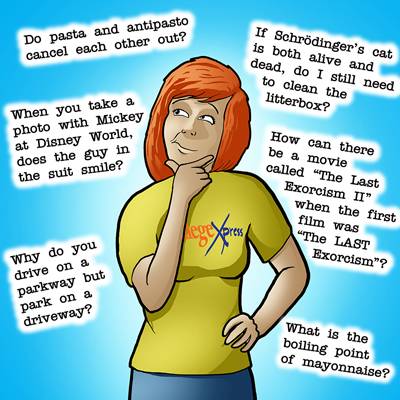 Something about sitting down with a piece of paper makes you wax philosophical. Why do you want to go to grad school? Can your reasoning be "the dollah dollah billz that come with an advanced degree"? Is it even about the money? Will the return on investment even be that much? Will an MBA really help your career? Why can't chickens fly? What if you complete this degree only to decide you hate your career? What if you don't get into the program? What if you do but all the other students are mean? Will you ever start writing this personal statement?
Related: 4 Impressive Ways to Boost Your MBA Application
2. Get a brilliant idea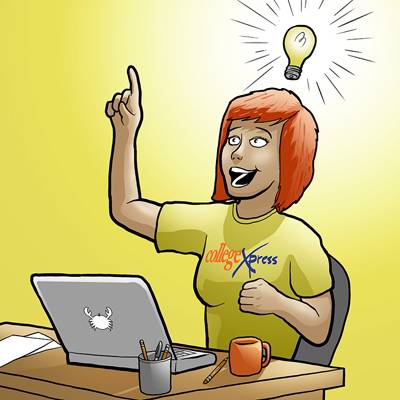 Oh! You can start with a paragraph about how accidentally going to the wrong class your first year of undergrad made you realize you were destined for a career in law. Then you can branch off into why you want to go to school in Washington, DC, sprinkle in some references to the program specs so they know you did your research. Ooh! Ooh! You've always been interested in the UK legal system, so their internship in London is a huge pull for you! The ideas keep flowing. Your pen flies across the page. Soon you have three paragraphs sprinkled with just enough specific references and a grand explanation of why you're a perfect candidate.
3. Scrap it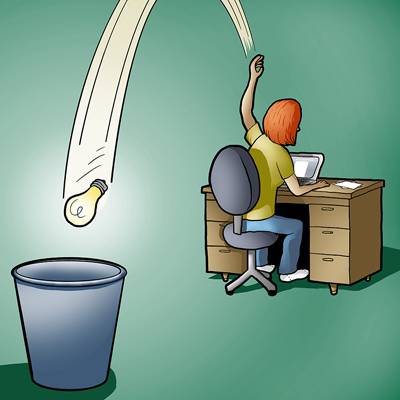 The original rush wears off. As you struggle for words, you decide to look over what you've written so far. Big mistake. A thousand students probably start with the same story. You need something more original. Half of it's chicken scratch you can't read. Is that the proper use of a semicolon? You don't even like Washington that much, stop lying to the admission council. Might as well just start over.
Related: 6 Effective Ways to Deal With Grad School Stress
4. Scream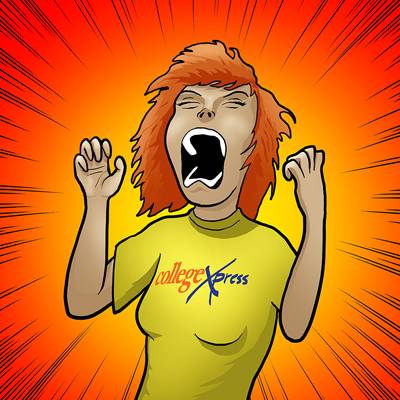 Why is this so difficult?! You've read 500 articles about how to write your personal statement. You know what you need to incorporate to make it successful. You definitely want this degree…you covered that in step #1. You were an English major in undergrad, so why word so hard put paper to? I mean—you know what I mean. This is so frustrating!
5. Take a deep breath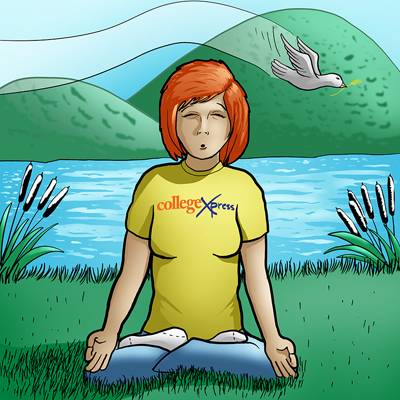 Okay, okay. Rome wasn't built in a day, and this essay is the exact same thing. You're probably just overthinking this. Take a step back for a minute. Reeeeeelaaaaaxxxx. Time to get a cup of coffee, talk to your mom, watch your favorite movie, reread Oh, the Places You'll Go! to up your confidence. You've got this! Everything's cool. It's fine. It's. fine. It's…going to be fine.
Related: List: The Best Quick Study Break Ideas
6. Write the whole first draft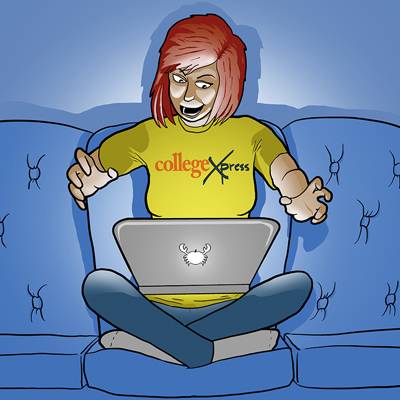 Time to come back to your blank page, stop asking questions, and write the whole thing out. Do not focus on being perfect. Do not go back and read what you've written. Do not stress about grammatical or spelling errors. Do not pass "Go" and collect $200. You write a complete first draft, drop your pen, and walk away for at least three hours, forgetting about it entirely.
7. Revise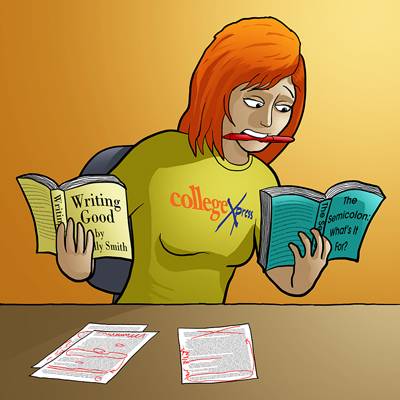 Once you've taken a nice long break, you reread it. Hey, it's not so bad! You start marking up places where you can improve. Maybe one paragraph needs to be totally rewritten, but you mostly have to fix some spelling errors and move a few commas. It's pretty good, all things considered. Continue revising until you have a personal statement you're proud of. Ask someone you trust to be brutally honest with edits to glance it over. Then once you're sure it's perfect, set it aside and let out a sigh of relief.
Related: College App Proofreading Tips From an Editor-in-Chief
Then rinse and repeat for every program you're applying to, because no, you can't use the same essay for all of them. While you can use inspiration or similar themes, college will often have specific prompts you have to respond to. So be careful and pay attention to the details to you answer the prompt fully and succinctly. Good luck!
Find the perfect grad program for you on CollegeXpress using our Graduate Program Search tool.