You know the fairy tail of "Goldilocks and The Three Bears," right? Goldilocks entered the house of the three bears. There, she tried Papa Bear's porridge, and it was too hot. Mama Bear's was too cold. But Baby Bear's was just right, so she ate it all up. Thus, essentially, she committed the crime of burglary and, to top it off, ate a full serving of food belonging to an innocent child. What a snob! If I ever meet this Goldilocks girl, I'd give her a piece of my mind…
Okay, I digress. This isn't a blog entry about the irrational, crime-ridden actions of a fairy tail character. This is about how it took me three tries to find a major and career that I loved. Some students are lucky—they know exactly what they want to do practically from the womb. As for the rest of us, it can be a very lengthy process of self-discovery before you realize what you're meant to do. And this lengthy process? Trust me: it's normal.
Too hot
If you asked the high school version of me what I was going to do for a living, I would have told you engineering. Yes, take a second to soak that in: I, a current writer who does nothing with numbers, wanted to be an engineer. At the time, it truly made sense, though. I was obsessed with massive engineering feats and structures; I'd wander the streets of Boston gazing up at the skyscrapers in awe, and I was so infatuated with roller coasters that I was in a national club. (Call me nerdy all you want, but my brother and I got to ride coasters at Six Flags after it closed. Jealous? You should be.) I was good at math, but certainly no prodigy—I liked it, and took the advanced classes for most of my junior high/high school career—but when it came time to decide whether or not to take the AP math course, I opted out because I lacked confidence and knew there was a chance I wouldn't succeed.
It was at that point I started questioning my decision to become an engineer, so when I started at Penn State, I used my first semester to get through my general education requirements and also took the introductory engineering math class to confirm or disprove my doubts. Well let me tell you—I struggled. Not just "I'm having trouble with this chapter" kind of struggle. The concepts were beyond my grasp; my ability, though fairly advanced, wasn't up to par. I struggled so much that I dropped the course and moved on from my high school dream to become an engineer.
Too cold
I had a newfound hatred of math—so much so that, to this day, I don't even want to calculate the tip on a restaurant bill. I felt as if the subject let me down; how could I get decent grades in math my entire life just to have a cataclysmic failure in college? My next career consideration was, naturally, to do something on the opposite side of the spectrum, something free and artistic. I browsed the options at Penn State while simultaneously scouring my brain for some hidden lifelong aptitude. Due to their competitive nature, I dismissed things like acting and dancing despite having been immersed in ballet for years. But during my explorations, I found the graphic design department, and thought back to my childhood days of excessive drawing and doodles. This part of the porridge testing was quite brief, as even after I sent my application to the graphic design program, it still didn't feel quite right. It was at this point where I felt completely despondent, a sentiment relatable to many college students browsing majors. I picked the brain of my advisor, perused information on the career services website, and continued to hem and haw over my major decision.
Just right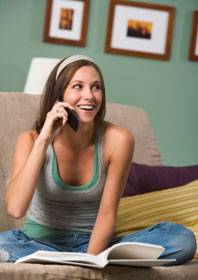 All it took was a phone call from my dad.
Talking to him, I threw out the idea of applying for a position at The Daily Collegian, Penn State's student-run newspaper, more like a last resort than an actual consideration. "You know, Peachy, you've always been good at writing," he said after I finished my melodramatic ramblings. My prolonged deliberations over my major ended not with more excessive over-thinking, but rather, as an instantaneous realization. All I needed was an outside source to confirm the facts: journalism was my calling.
Why didn't it hit me before? As a child, I won writing contests and competed in three spelling bees—got second place in two of them (the words "autumn" and "presidential" will forever haunt me). I got straight A's in English and writing classes. Even at college, friends sent me their papers to proofread. The signs were right there in front of me, but I ignored them because I didn't think my abilities were unique. Didn't everyone depend on their essays as an easy A? Turns out that wasn't the case.
Journalism, to me, is the perfect balance between what I loved about engineering and graphic design. It's structured, like engineering, in the fact that you need to know grammar rules, journalistic styles, and writing prototypes for articles, press releases, and the like. But it's also artistic in that you get to explore a range of thought-provoking topics, express them in a creative light, and put it all in front of an audience, which appealed to this ballerina.
I applied for the newspaper job and was accepted on my first try. I ended up majoring in journalism with a minor in English, after rediscovering my love for writing. I was lucky enough to be at a school with a reputable journalism program—others in my position might have had to transfer. I'm also lucky in the sense that I discovered my career aspirations at the ripe age of 20, and not just because it saved me unknown tuition dollars pursuing unknown degrees with unknown extra classes. There are still many people—in their late 20s to late 50s and perhaps beyond—that may not know what to do with their careers. As someone still whittling away at my writing skills, I wish I had discovered this love earlier to hone my abilities at a younger age. But I can't complain: I found the porridge just right, so I gobbled it up.
You can also check out the original post on Huffington Post College!