Halloween is just around the corner—time to figure out what costume you're wearing, check out some haunted houses, decorate with lots of spiders, and binge-watch Alfred Hitchcock and Tim Burton movies with your friends.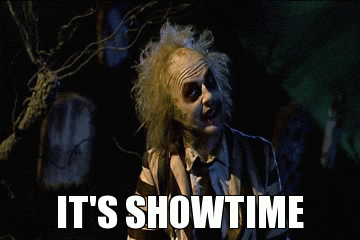 Via GIPHY
You may also find yourself at a Halloween party, and you'll need a solid playlist in the background. Even if parties aren't your scene, you could use a great soundtrack for all your autumn adventures. CollegeXpress is here to help!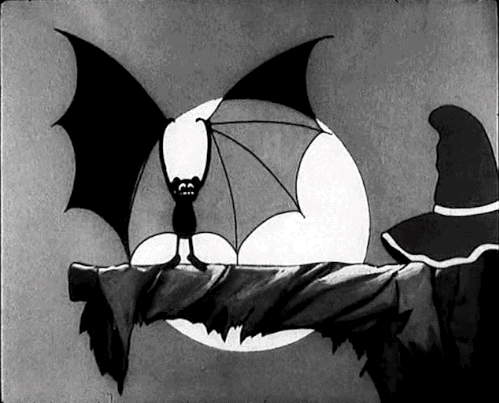 Via GIPHY
Whether you are munching on some candy or other Halloween treats, putting the finishing touches on your homemade costume, or just need something spooky in the background while you finish your homework, try the CollegeXpress Spooky Season Playlist. It's got just the right balance of spooky and fun—just like Halloween should be!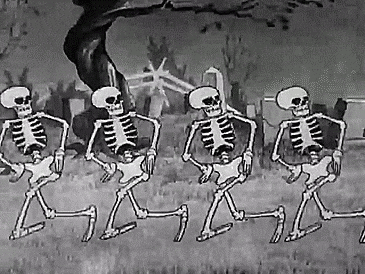 Via GIPHY
Playlist songs
"This Is Halloween" from The Nightmare Before Christmas
"Thriller" by Michael Jackson
"The Monster Mash" by Bobby "Boris" Pickett and The Crypt-Kickers
"Ghostbusters" by Ray Parker Jr.
"Highway to Hell" by AC/DC
"Cannibal" by Kesha
"Haunted" by Beyoncé
"I'm in Love With a Monster" by Fifth Harmony
"Superstition" by Stevie Wonder
"Toxic" by Britney Spears
"I Put a Spell on Your" by Annie Lennox
"She Wolf" by Shakira
"The Monster" by Eminem and Rihanna
"The Addams Family Theme" from The Addams Family (*snaps twice*)
"Zombie" by Bad Wolves
"Some Call It Magic" by Raven-Symoné
"The Devil Went Down to Georgia" by The Charlie Daniels Band
"Love Potion No. 9" by The Clovers
"The Purple People Eater" by Sheb Wooley
"Black Magic" by Little Mix
"Bury a Friend" by Billie Eilish
While you're jamming, check out some Halloween-related scholarships. Find them using our Scholarship Search tool!