I decided to study abroad in Ireland in 2014, and it was the best four months of my college experience, possibly my life. Not exaggerating. Even now, I find ways to worm that semester into a conversation, much to most people's annoyance. But between new friends and the amazing cultural experience, it's really just not worth it. Honestly. Everything about Ireland is enticing, like a Siren, and it'll crash you against many pointy rocks with the knowledge that things will never be the same when you come back. Don't tantalize yourself like that. The experience will end, and you'll have to come home. Unfortunately. You still want to go? Hear me out!
The people…
…are just the nicest people in the world! The second you sit down in a pub (you'll end up at a pub, or you're doing it wrong—but that's a different post), the person next to you is asking for your life story or sharing theirs. At a pub in Galway, a woman joined my friends and me at dinner and chatted with us for hours. When my family came to visit, our GPS sent us to Castlemaine instead of Killarney. A woman from a local shop offered to drive us down the way, and genuinely meant the offer, even though it was a good hour roundtrip. The people are just the most fantastic part of Ireland. You're best not ever meeting them so you don't miss them when you're back in the States.
Related: 7 Exciting Reasons You Should Study Abroad
The scenery…
…is to die for! The cities are rustic, modern, and gorgeous. They blend old and new architecture with ease, transporting you to the past and simultaneously charging toward the future. Don't get me started on the rocky beaches and lichen-covered cliffsides you can find around the edge of the island. If the weather is on your side, a walk along the Irish coast with a soft sea breeze and salt-heavy air is just heaven. And once you get off the coast—well, it's called the Emerald Isle for a reason. Rolling hills, peaceful lakes, even the bogs are gorgeous! In the middle of the city, you can look up and see mountains just out of reach. Literal perfection. The scenery in Ireland is surreal. Several times I thought I must be trapped in a book or fairytale because real life couldn't be that beautiful. Just look at this: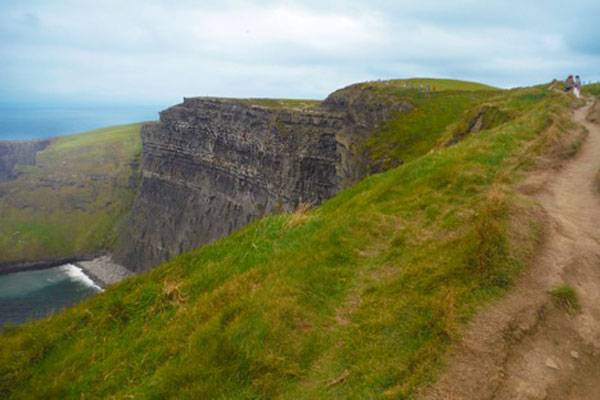 The Cliffs of Moher, County Clare 📸: Kara E. Joyce
Look at it!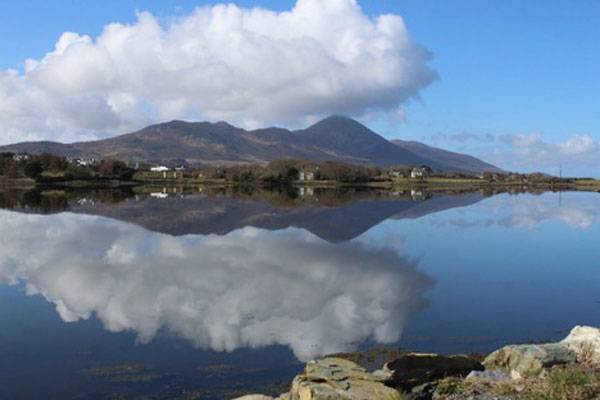 View of Croagh Patrick from Westport Quay, County Mayo 📸: Kara E. Joyce
So pretty!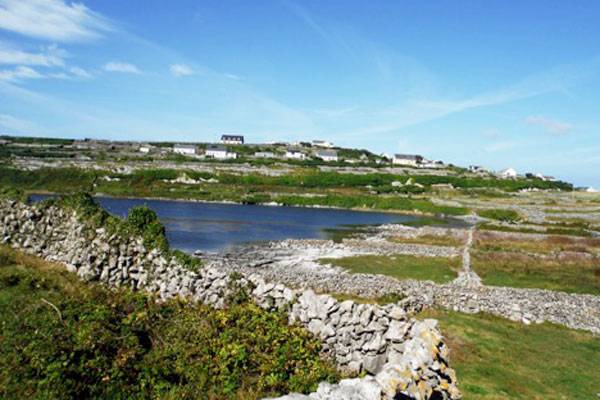 Inis Oir, Aran Islands 📸: Kara E. Joyce
You'll run out of room on your phone from taking so many pictures!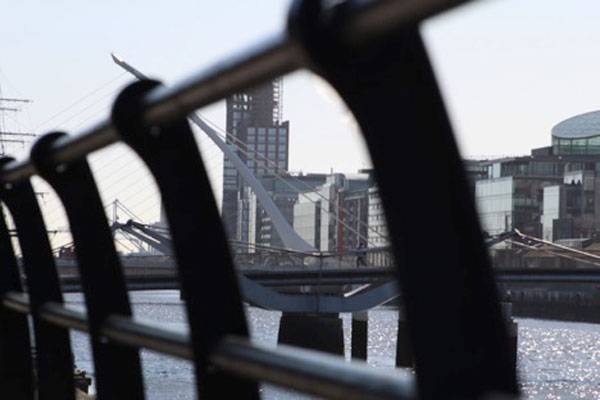 Samuel Beckett Bridge, Dublin 📸: Kara E. Joyce
It's just unfair for you to see all these views then have to come home to the same old scenery. Don't do that to yourself—it's nothing but pure torture.
The food…
…is, well, okay—the Irish aren't known for their spices, that's true. But nothing hits the spot like a steaming bowl of Guinness beef stew or fresh fish chowder on a rainy day. Or some fresh fish and chips with a side of garlic mayo to dip your malt vinegar–soaked chips in. And the sweet taste of a pint of black currant while you sit in the pub and catch up with your mates or listen to music. Not to mention a cool '99 on a hot, sunny day as you stroll along the coast and daydream. Soft serve just doesn't taste right without a Cadbury Flake once you get back. Oh, and the full Irish breakfast. I'd skip the pudding, personally, but I can practically taste the fresh eggs, rashers, sausages, butter smothered on a warm piece of brown or soda bread, and that fresh grilled tomato. Even the candy is sweeter! What is life without Malteser Mondays and Mars bar breaks? No. It's best you live life without them. Otherwise, you'll start rampaging through the grocery store when the international section doesn't have HobNobs.
Lightning round of other reasons
Castles. Penney's (Primark). Fungie the Dolphin. The Ring of Kerry. The Burren. Castles again. The Connemara Mountains. Bogs. Famous writers—Joyce, Wilde, Stoker, and Donoghue, to name just a few. The Great Western Greenway. History. Dingle Peninsula. Casual ancient ruins. Music. Ceilí. West Cork. The Cliffs of Moher. The Aran Islands. All of County Wicklow. No snakes. Sheep! This could go on for a while.
Related: How to Make the Most of Your Time in Ireland
There's only one thing I hate about Ireland, above all, that is always painfully apparent: I'm not there right now. So save yourself the trouble and just don't study abroad in Ireland. Because you'll miss it. A lot!
Need help funding your study abroad plans? Check out our Scholarship Search tool to ease the financial burden.