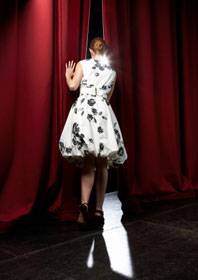 You take center stage with your orchestra, violin in hand. The crowd is silent as you lay the bow on the strings, waiting for the first note to radiate beautifully throughout the concert hall. All the attention is on you as you stand for your solo, thousands of ears captivated by your music. It's a thrill like no other, and performing arts majors chase this thrill through their respected talent, be it music, dance, acting, and so on. If you are one of these types, born to showcase your talents for audiences to enjoy, then a major in performing arts might be the perfect fit for you. There are some excellent public colleges and universities that offer a Bachelor of Fine Arts (B.F.A.) with multiple concentrations in your desired field of study. Read on if you've always dreamed of studying an art that you love at a public university.
The University of North Carolina School of the Arts in Winston-Salem was founded in 1963 as the first public arts conservatory in the country. It is a constituent campus of the University of North Carolina system. Within the School, there are five professional programs, including dance, design and production, drama, filmmaking, and music. It is the alma mater of some heavy hitters in the fields of music, acting, and performing including Chris Parnell, Jada Pinkett Smith (who took classes but did not graduate), and Mary Louise Parker. The admission process is competitive, with approximately 46% of applicants offered admission.
The University of Cincinnati—Conservatory of Music, despite its name, offers a variety of majors ranging from theater design/production to electronic media. It is a nationally and internationally recognized conservatory for many of its programs in the performing arts, and unique in that it is a professional training conservatory within a public university. Many former students went on to produce, compose, or perform in well-known theater productions and musicals such as Wicked, Rent, and Mary Poppins.
The University of Arizona College of Fine Arts in Tucson requires applicants to submit an application to both the University of Arizona as well as the College of Fine Arts. It offers both Bachelor of Arts and Bachelor of Fine Arts degrees as well as master's and doctorate degrees. The College is comprised of Schools of Art, Dance, Music, and Theatre Film and Television. Many students within the College participate in internships during their study to gain professional experience in their chosen field of study. The College is looking for students who have diverse backgrounds as well as academic and artistic talent, so keep this in mind as you join clubs and expand your interests throughout high school.
Many performing arts schools require either a live audition and/or an interview for admission. If you live a certain distance from the school, some schools may accept a recorded audition in lieu of a live one. Admission requirements vary according to the competitiveness, size, and other aspects of the program, so it might be wise to speak to an admission representative from the school before starting the application process. Considering the schools profiled above are all public institutions, students living in state will pay a lower tuition rate than those from out of state. However, each school offers scholarships and financial aid packages that can significantly help with the burden of college costs, so be sure to ask your admission representative about those opportunities as well.