"When I was a boy and I would see scary things in the news, my mother would say to me, 'Look for the helpers. You will always find people who are helping.'" — Fred Rogers
As we finish off another week of social distancing, everyone's emotions are starting to get frayed by the sea of online information and discouraging reports about the pandemic's progression. Though things may seem endlessly bleak right now, there are still blips of kindness and generosity on our radar. Check out these positive stories in the news; they're sure to put a smile back on your face.
Big businesses are stepping up to the plate
After news broke of critical shortages of ventilators for COVID-19 patients, Formula One engine manufacturer Mercedes has teamed up with clinicians and university engineers in London to design a breathing aid that can be quickly mass-produced. To take the story from admirable to amazing, the Continuous Positive Airway Pressure (CPAP) device developed by F1 was re-engineered from an existing machine in fewer than 100 hours.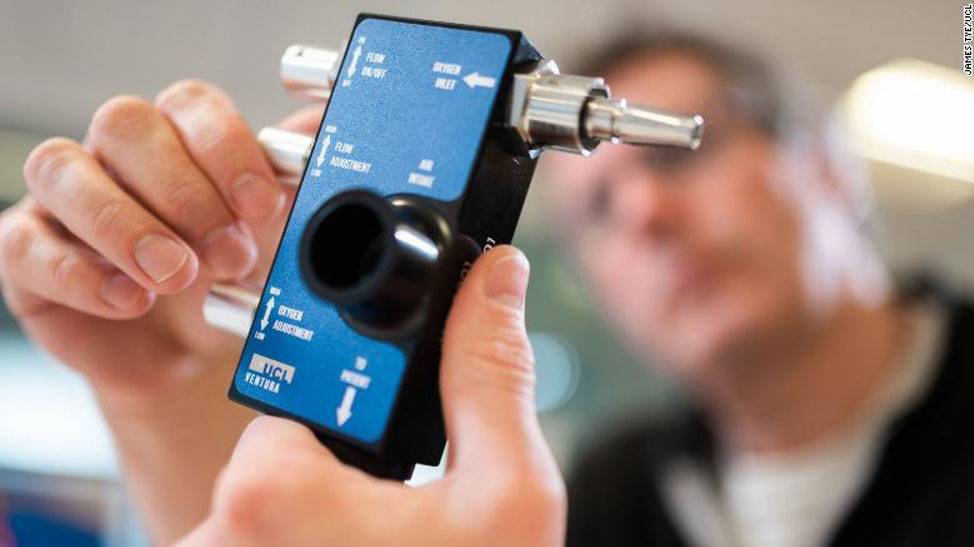 Image courtesy of CNN
Small businesses are also stepping up
At 29 years old, Seni Felic came to America in 1994 as a refugee from the war in the Socialist Federal Republic of Yugoslavia. After building a life for himself in the states, he now owns a restaurant in San Francisco called Bistro SF Grill. Having tackled immense challenges in his own life, Seni wanted to give back to his community in these trying times. To get the word out, he posted this on Nextdoor: "We are inviting all to stop by Bistro SF Grill at 1305 Castro St. to grab a lunch or dinner prepackaged box beginning Tuesday, March 17, beginning at noon and every day after. Price is only $5.50 and it covers our expenses."
He spoke to Reader's Digest about his generosity, saying, "We're going to pool our resources and people will pull together, and it will have a strong impact on solving any problems." Thank you, Seni. You truly are a helper.
Individuals are making their mark
This outbreak has been a trying time for all of us, but for those who were exposed to the virus, self-isolation means no grocery runs, errands—nothin'. Cornwall resident Becky Wass saw this as an opportunity to help her neighbors, so she created a postcard stating "Hello! If you are self-isolating, I can help," with space for people to fill out their contact details and whether they would like help with shopping, posting mail, or simply a phone call. Last Friday, Wass's husband Jonny Green posted an image of the card on Twitter, where it quickly went viral with the hashtag #viralkindness.
Becky my wonderful wife came up with a great idea last night, and it's already going viral. Wash your hands, print this, fill it out and pop it in your neighbour's letterbox. Simples. #viralkindness #COVID_19uk #coronavirusuk https://t.co/wnxVhvk742 pic.twitter.com/tnVQMIiSMI

— Jonny Green (@MrJonnyGreen) March 13, 2020
Celebrities are doing their part
Rihanna is truly a queen; she donated an undisclosed supply of personal protective equipment (PPE) to the state of New York—the epicenter of the COVID-19 outbreak in the US—and was even thanked by Governor Andrew Cuomo on Twitter. Additionally, her Clara Lionel Foundation donated $5 million to her home country of Barbados and multiple organizations currently battling the effects of COVID-19, including Partners in Health, Direct Relief, Feeding America, the International Rescue Committee, and the World Health Organization.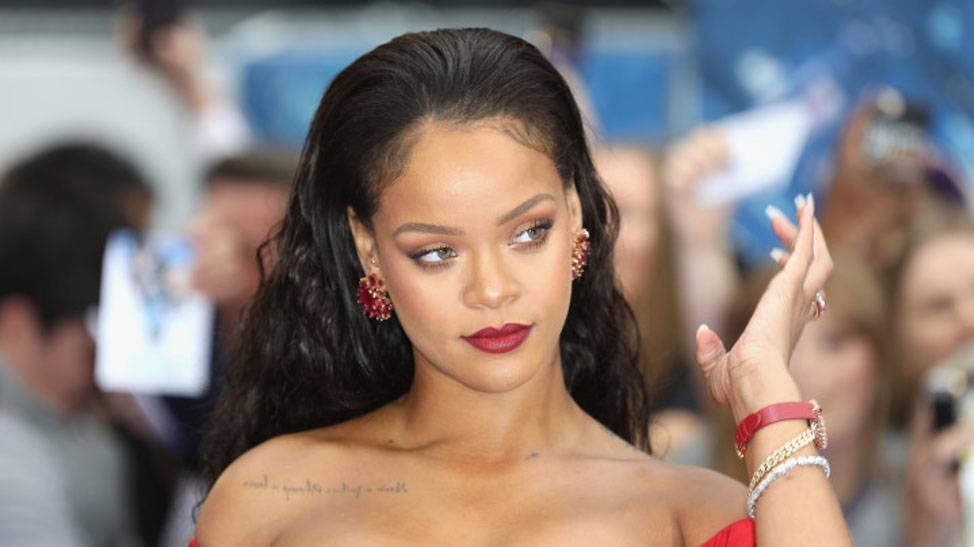 Tim P. Whitby/Getty Images
We still don't deserve dogs
Tonka, a Great Dane therapy dog, often visits senior citizens at the Cedar Pointe Health and Wellness Suites in Cedar Pointe, Texas, with his owner, Courtney Leigh. When the nursing home canceled all visitors in an effort to protect its residents from the coronavirus, Courtney had a great idea. She decided to continue Tonka's visits by walking the perimeter outside the nursing home's windows, holding a sign that says "We Miss You." How cute is that?!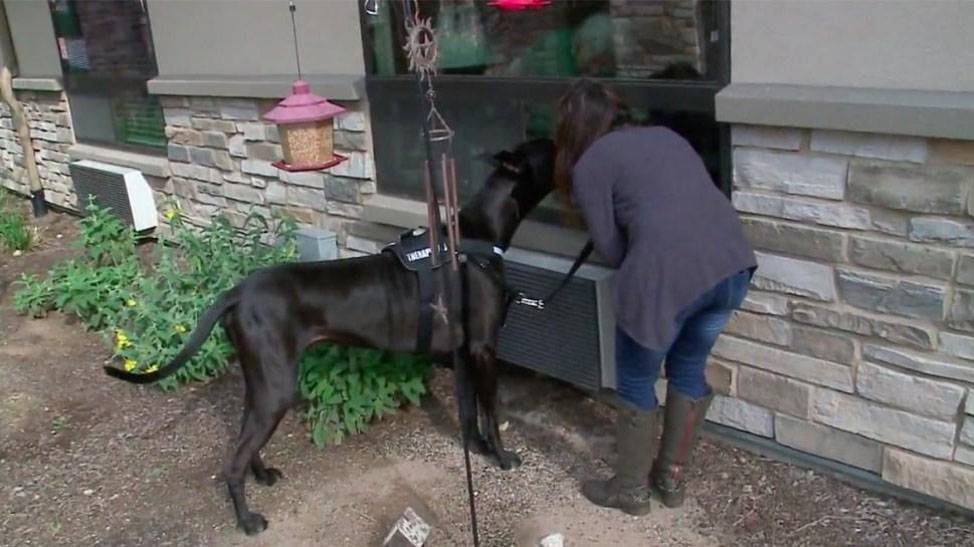 Image courtesy of Best Life Online
People are continuing to recover—even those who weren't expected to
An 85-year-old British woman arrived at the Medihelp Clinic in Cartagena, Colombia, after being taken off the stricken cruise liner MS Braemer last month. She tested positive for COVID-19 and was in critical condition. After weeks in the hospital, she was finally well enough to go home. As she left, the doctors, nurses, and support staff who helped her ward off the deadly virus lined the halls to applaud her. Watch the joyous video here.
Keep hope alive
We sincerely hope these stories warmed your heart and inspired you to do your part. Kindness and love are more important than ever, so reach out to your neighbors and loved ones, even just to say hello and check in!
If you're proud of yourself (or someone else) for spreading kindness in these difficult times, tell us what you're doing on Twitter! Do you think we can get #SpreadKindnessNotTheVirus trending or what?