Well my fellow readers, summer is officially over and it's time to head back to school. Whether you are an incoming frosh or returning student-athlete, the first week or two is always an adjustment for everyone.
Here's a list of a few things to remember and to do to make this your most productive year yet!
Manage your time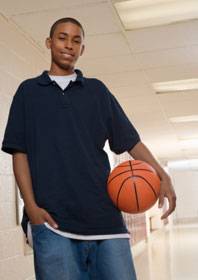 Summer is great because it's flexible and we unfortunately have to shake that mindset for the next nine months. Now that you're back at school, we have practices, lifting, games, and team meetings, along with balancing the new school schedule, homework, and prepping for exams.

Take a half hour over the next week or so and grab your athletic and academic calendars and mesh them into one big desk blotter/calendar so you have all of your commitments in one place. In fact, one step better is plugging everything into your phone so you'll never be without your full schedule; set reminders for the really important things you don't want to forget as well. Routines and time management are crucial to success, so after your schedule is complete, stick to it!
Communicate with your professors
It's not the most comfortable thing to do, but as an athlete, you need to make sure your professors understand that you are committed to their classes, but also aware that you have an athletic schedule as well.

Academics always need to come first, but if you are upfront with your teachers right from the start, you can most likely avoid major communication issues down the road. If they don't know you're an athlete and for some reason you can't finish some homework or miss a day of class, they can make your life miserable: adding more homework to your plate, not giving you enough time to makeup exams, etc. Just be honest and in the case there is a conflict, they will more than likely be on your side and help you out.
The good ol' cafeteria
I haven't seen a ton of college/university cafeterias, but if they are anything like the Merrimack College cafe, then you have a myriad of choices when it comes to breakfast, lunch, and dinner.
In order to be the best athlete and student you can be, you have to take responsibility for what you're putting into your body. Mom isn't around to make sure you are eating a balanced meal, so while the cheeseburgers, French fries, and ice cream sound delicious, make sure to throw in a few veggies, fruit, and some vitamins into your meal.
Watch your health
We always like to think that we can shake off that ankle twist or upset stomach, but sometimes we need a little help. Before it's too late and you injure yourself further or send yourself to an emergency room, suck up your pride and go talk to your athletic director or health office! What's better: getting to play in that next game with a taped ankle or being out for the season because you end up breaking it?
Grab a study buddy
Your schedule will be jam-packed and you have to find time to study among classes and your athletic commitments. You will no doubt have a ton of friends, but probably not a ton who know what it's like to be a student-athlete. With that, make a plan with a fellow athlete to meet up at the library to do homework/study for two hours every other day, surrounding your team schedules.

It's also great to have someone you can trust to vent to when you're stressed. No one will know your troubles like a fellow athlete!
Learn the ropes
You were probably one of the best athletes on your high school team, but now that you're at college, you're on a new team, and you're on the low rung of the totem pole. While it's a little hit to the ego, understand that you are in a great position to learn and grow as a person and athlete. Use these new teammates, coaches, and community this first year to learn the ropes. There is no way to climb the ladder and become better (yes, you can become better) unless you are humble and ready to learn as much as possible.
Take it seriously
College will be one of the greatest and most exciting times of your life. But you're there for a reason: to get a degree and play for your school's team. Remember that you have commitments and that your job is to follow through on all of them, meaning you show up to class on time, you do well on your exams, and finish your homework on time, in addition to being at practice on time, maintaining your physical condition, and more. Keep in mind, if your grades go down, athletics will be the first to go.

Enjoy this year at school. It's all what you make of it!