Online education has exploded over the past few years. And online graduate programs can be the perfect choice for students and professionals who want a convenient way to further their education and advance their careers without leaving home. If you're interested in enrolling in a fully online graduate program, this list can help get your search started! The following schools offer many different choices for grad students who don't want to travel to campus, plus hybrid programs, dual degrees, and other options. If you see a grad school you're interested in, just click the green "Connect me" button to request information quickly and easily. Happy searching!
Abilene Christian University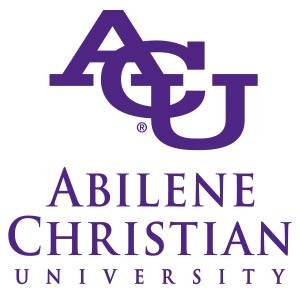 Abilene Christian University is a private coeducational university in Abilene, Texas. With more than 1,800 graduate students, the University offers 13 master's, doctoral, and specialist-level programs through the Schools of Health & Human Services, Professional Studies, Organizational Leadership, Nursing, and Graduate Theology. ACU students can pursue fully online studies in Business, Conflict & Peace Studies, Divinity, Health Care Administration, Information Technology, Marriage/Family Counseling, Ministry, Nursing Practice, Nutrition, Organizational Leadership, and Theology.
Ashland University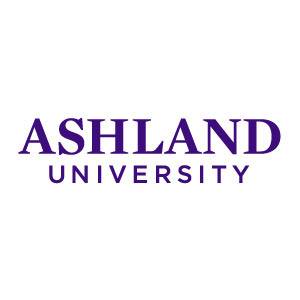 Ashland University is a church-affiliated liberal arts university located in Ashland, Ohio—60 miles southwest of Cleveland. The College of Online and Adult Studies offers online graduate programs in Applied Exercise Science, Education, and Corporate & Strategic Communications as well as an online Doctorate of Nursing Practice, Nurse Educator Certificate, School Nurse Certificate, and the Ashland Theological Seminary. Students can choose from online-only, hybrid, and technology-enhanced face-to-face courses while working collaboratively with academic leadership, faculty, and staff.
Caldwell University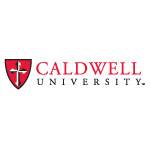 Caldwell University is a Catholic liberal arts university in Caldwell, New Jersey—just 20 miles from New York City. With a graduate enrollment of nearly 600 students, the University offers an online MA in Educational Administration, MA in Higher Education, Post-baccalaureate ESL certification, MBA, Post-master's Principal Certification, Post-master's Supervisor Certification, MSN in Population Health, and Master of Science in Accounting. All of Caldwell's programs are professionally and nationally accredited.
Canisius University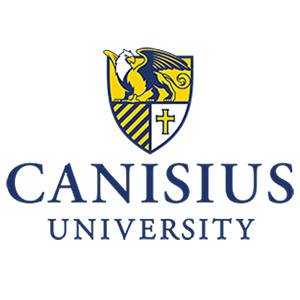 Canisius University is the largest private university in western New York State, with a campus located in Buffalo. The Roman Catholic University has a graduate enrollment of 840 students and offers online Education master's degree certifications for those who already hold teacher certification, plus Sport & Health master's degrees and various advanced certificates. Canisius also provides access to career assessments, career support, a strong alumni network, and the Center for Professional Development.
The City University of New York
The City University of New York (CUNY)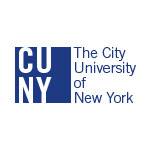 system's graduate programs are offered at 15 colleges, centers, and schools, including Baruch College, Brooklyn College, the City College of New York, the College of Staten Island, the Graduate Center, the Craig Newmark Graduate School of Journalism, CUNY School for Labor and Urban Studies, the CUNY School of Law, the CUNY School of Professional Studies, the Graduate School of Public Health & Health Policy, Hunter College, John Jay College of Criminal Justice, Lehman College, Queens College, and York College. CUNY offers various online graduate programs—including MA, MS, MSEd, MPA, and MPH degrees—as well as advanced certificates to over 30,000 graduate students across its 15 institutions.
Cornell University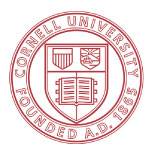 Cornell University Graduate School is the advanced school for the coeducational land-grant institution in Ithaca, New York—52 miles from Syracuse. The Graduate School offers an online Master of Professional Studies in Human Resources, Executive Master of Human Resource Management (EMHRM), and Executive Master of Public Administration (EMPA). Cornell's philosophy of academic freedom with responsibility helps students become flexible, collaborative, and innovative thinkers.
Dallas Baptist University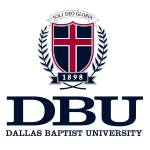 Dallas Baptist University is a comprehensive Christian liberal arts university in Dallas, Texas. The University offers 37 graduate programs and 61 dual-master's programs in Business & Leadership, Education, Liberal Arts, Ministry & Counseling, and Science & Technology, most of which can be completed fully online. DBU's graduate programs allow students to set their own pace and offer the flexibility to make schedules that work for busy professionals.
Fordham University, Graduate School of Education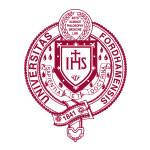 The Graduate School of Education at Fordham University, the Jesuit University of New York, is located in the Bronx, adjacent to the Botanical Garden and Bronx Zoo. Students can choose from online programs in Administration & Supervision (Catholic Educational Leadership), Adolescence Special Education, Childhood Education, Childhood Special Education, and Educational Leadership. GSE believes that all people have the right to top-notch educational and psychological services and works to ensure its students are prepared to provide that in their careers.
Connect me with the Fordham Graduate School of Education!
Framingham State University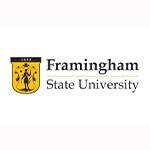 Framingham State University is a public coeducational university in Framingham, Massachusetts—just 20 miles from Boston. The University offers an online MBA, Master of Education with multiple concentrations, Master of Science in Merchandising, and various graduate certificates. FSU is dedicated to affordability, quality, and convenience with its flexible full- and part-time online graduate programs that focus on the practical application of skills learned in virtual classrooms.
Gardner-Webb University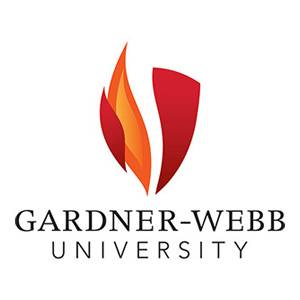 Gardner-Webb University is a private Baptist liberal arts and professional studies university in Boiling Springs, North Carolina. The University offers numerous online program options, including MBAs in Accounting, Finance, and more; master's in Nursing Education, Sports & Fitness Management, and other fields; and doctorates in Business and Education Administration. Gardner-Webb's comprehensive academic programs are nationally recognized as rigorous, inspirational, and insightful pursuits of knowledge, led by professors hailing from prestigious educational institutions across the nation.
Geneva College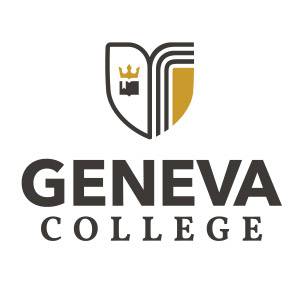 Geneva College is a church-affiliated liberal arts college in Beaver Falls, Pennsylvania—45 miles northwest of Pittsburgh. The College offers an online graduate degree in Organizational Leadership with concentrations in Nonprofit Leadership, Ministry Leadership, or Project Management & Leadership. Geneva's high-quality Christian programs are designed to help you move ahead both professionally and personally, with online programs providing exceptional adaptability for a challenging schedule.
The George Washington University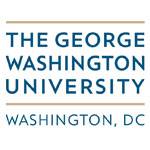 The George Washington University is a private institution in the federal section of Washington, DC—just blocks away from the White House. The University offers various online graduate programs across Business, Communications, Education & Human Development, Engineering, Legal Studies, Medicine & Health Science, Nursing, Politics & Public Policy, Public Health, Security, and Professional Studies. GW's Career Center and school-based career services provide workshops, one-on-one assistance, and employer connections to support job search and career mobility.
Illinois Institute of Technology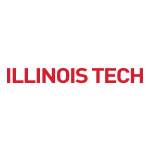 Illinois Institute of Technology is a private technical institution in Chicago, Illinois—just three miles south of the city's Loop. Illinois Tech offers various online master's, PhD, and certificate programs in Biology, Mathematics, Engineering, Artificial Intelligence, Communication, Computer Science, Construction Management, Cybersecurity, Data Science, Food Safety and Technology, and more. Each college offers study options that give you maximum flexibility to achieve your goals, including traditional master's and doctoral programs (thesis required), professional master's programs (no thesis required), dozens of certificate specializations, dual-degree options, and short-term executive and professional packages.
Connect me with Illinois Tech!
Kean University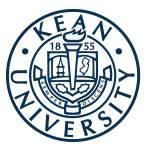 Kean University's Nathan Weiss Graduate College is a public coeducational institution in Union, New Jersey—only 12 miles from New York City. The University offers online Master of Arts degrees in Educational Administration; School Business Administrator; Supervisors, Principals & School Business Administrator, plus a Master of Social Work, post-master's certifications in Education fields, and a Digital Leadership certificate. Kean's graduate programs are designed to fit your busy schedule, allowing you to juggle the demands of your life and the advancement of your education on your own terms.
Lynn University
Lynn University is a private liberal arts university in Boca Raton, Florida—23 miles from Fort Lauderdale and Palm Beach, as well as 50 miles from Miami. The University offers online Master of Science programs in Communication & Media (with various concentration options); an MS in Criminal Justice; an MEd in School Administration K–12; MBA programs with multiple tracks; an MS in Psychology; and a Master of Public Administration. At Lynn, accelerated terms, convenient online classes, and an award-winning iPad-powered curriculum can help you complete a master's degree in as little as one year.
Madonna University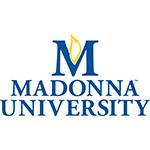 Madonna University is an independent Catholic liberal arts university in Livonia, Michigan—just west of Detroit. The University offers online graduate programs in Criminal Justice Leadership & Intelligence, Business Leadership, Nursing Leadership, Nursing Practice, Educational Leadership, Higher Education Administration, Senior Living Administration, Master of Public Health, Humane Leadership, and Accountancy, plus certificates in Gerontology, Bereavement, and Online Instruction. Madonna's wide array of graduate offerings helps students advance their careers, increase their earning potential, and expand their skill sets.
Moody Theological Seminary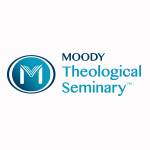 Moody Theological Seminary is the graduate seminary of Moody Bible Institute, a private Christian institution in Chicago, Illinois. The Seminary offers an MA in Biblical Studies, MA in Global Ministry Design, MA in Ministry Studies, and Master of Divinity through MTS Online. Moody pairs Bible training with real ministry work and professors with years of practical and academic experience to strengthen your professional development and teach you how to do ministry in the real world.
Neumann University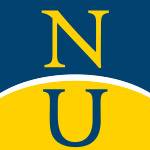 Neumann University is a private Catholic liberal arts university in Aston, Pennsylvania. The University offers online Master of Science degrees in Education, Business & Organizational Leadership, Accounting, and Sport Business. Built to be flexible and affordable for students, all of Neumann's intellectually challenging degree programs are focused on your career success with exceptional faculty who have outstanding academic backgrounds and years of practical experience in the field.
New York University, Tandon School of Engineering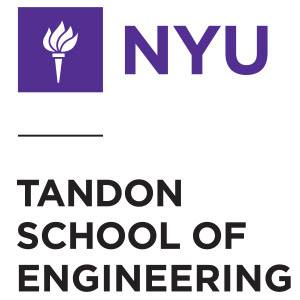 New York University's Tandon School of Engineering is one of 18 schools and colleges at one of the largest private universities in the United States, located in Brooklyn, New York. The School offers online Master of Science degrees in Bioinformatics, Cybersecurity, Industrial Engineering, Integrated Digital Media, and Management of Technology. Tandon graduate programs are flexible—allowing you to take courses within other departments, programs, and NYU schools—and are taught by award-winning faculty who are published authors and fellows of the Institute of Electrical and Electronics Engineers, NewCities Foundation, and other prominent organizations.
Connect me with the NYU Tandon School!
Nova Southeastern University, College of Psychology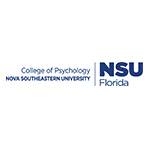 Nova Southeastern University's College of Psychology is a private liberal arts institution just 10 miles from downtown Fort Lauderdale, Florida. The College offers online Master of Science degrees in General Psychology and Forensic Psychology as well as an MS in Counseling with concentrations in Applied Behavior Analysis, Substance Abuse Counseling, or Substance Abuse Counseling & Education. Nova Southeastern delivers the credentials and experiences that give students a competitive advantage in building the careers of their dreams while allowing them to pursue their passions.
Connect me with the Nova Southeastern School of Psychology!
Pace University
Pace University is a private comprehensive university with an urban campus in New York City and a suburban Westchester campus in Pleasantville-Briarcliff, New York. Pace offers online Master of Arts degrees in American History, Higher Education Administration & Student Affairs, and Homeland Security; an MBA; an Executive MBA; Master of Science degrees in Information Technology, Psychiatric Mental Health Nurse Practitioner, and Publishing; a Physician Assistant Studies Completion Program; and MSEd degrees in Educational Leadership–School District Business Leader, Literacy Specialist, and School Business Education. At Pace, you'll find a dynamic graduate school experience that's personally enriching and scholarly as well as grounded in practice.
Connect me with Pace Westchester!
Philadelphia College of Osteopathic Medicine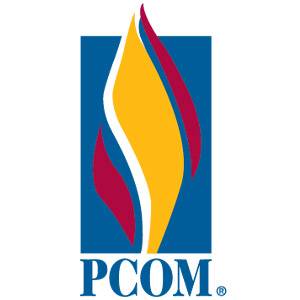 Philadelphia College of Osteopathic Medicine (PCOM) is a private specialized medical institution with a main campus in Philadelphia, Pennsylvania, plus branch campuses in Suwanee and Moultrie, Georgia. The College offers online graduate certificates in Applied Behavior Analysis and Medical Simulation as well as an MS in Applied Positive Psychology. PCOM welcomes students who bring unique skills and experiences to contribute to their community of learning, and through rigorous academic programs, students learn to ask the right questions, listen for answers, and solve problems using their hands and minds.
PCOM Georgia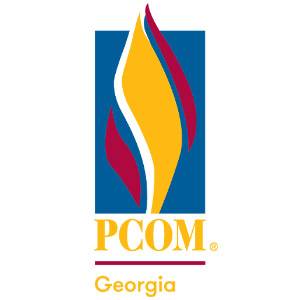 PCOM Georgia is one of the branch campuses of the private specialized medical institution, located in Suwanee, Georgia. The College offers a fully online Medical Simulation certificate as well as an MS in Medical Laboratory Science. PCOM Georgia trains caring medical professionals to open their eyes to different possibilities and connections that others might not see. Students learn to use osteopathic medicine's approach of looking at the whole person to elevate medical science and research, resulting in healthier communities.
Roger Williams University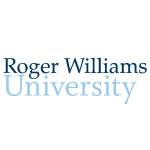 Roger Williams University is an independent coeducational university in Bristol, Rhode Island. The University offers online master's degrees and graduate certificate programs in Criminal Justice, Cybersecurity, Cyberspecialist, Digital Forensics, Leadership, Public Administration (MPA), and Public Management. Roger Williams' graduate programs prepare students to serve others with purpose and vision, offering learning experiences that stretch far beyond a traditional classroom.
Connect me with Roger Williams!
Sacred Heart University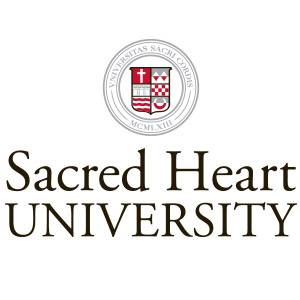 Sacred Heart University is a private coeducational university—the second-largest Catholic university in New England—located in Fairfield, Connecticut, with satellite campuses throughout the state and abroad in Ireland and Luxembourg. The University offers an online Master of Arts in Clinical Mental Health Counseling, Master of Arts in Strategic Communications & Public Relations, Master of Science in Nursing (MSN), Master of Social Work (MSW), Post-master's Doctor of Nursing Practice, and an RN to BSN/MSN program. Sacred Heart's online programs are part of the regular fabric of academic life at the University, with classes taught with the same high-quality instruction as on-campus programs by the same faculty.
Saint Louis University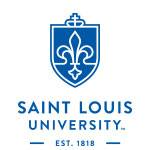 Saint Louis University is a private Jesuit Catholic university in St. Louis, Missouri. The University offers online graduate programs in Analytics, Cybersecurity, Information Systems, Leadership & Organizational Development, Professional Studies, Project Management, and Strategic Intelligence, plus post-bachelor's certificate programs. SLU fosters the intellectual and character development of nearly 13,000 students as they work side-by-side with faculty to tackle tough questions and find solutions that impact communities in St. Louis and around the world.
Saint Paul School of Theology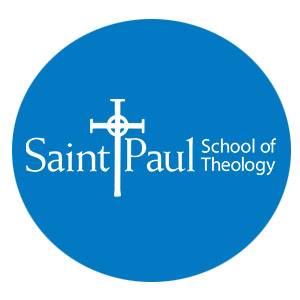 Saint Paul School of Theology is a highly specialized institution for ministry education in Leawood, Kansas. Graduate students at Saint Paul can pursue a Master of Divinity (with specialization options), a Master of Arts in Christian Ministry (with specialization options), a Master of Arts in Theological Studies, or a Doctor of Ministry entirely online. Offering a real-world education model, all courses are taught by professors and practitioners with a strong focus on ministry.
Samford University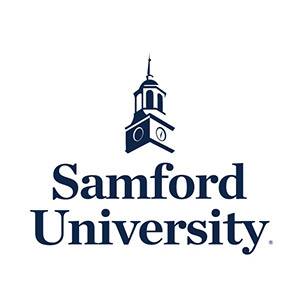 Samford University is a private university in suburban Birmingham, Alabama. The University offers fully online opportunities such as an MBA, MSL, EdD in Educational Leadership, MHA, MS in Health Informatics, MPH, MSW, Doctor of Public Health, DNP in Nursing Administration, and more, as well as numerous online advanced certificate programs. Samford is ranked first in Alabama and among the best private universities nationally for its return on investment, and grad students find opportunities to pursue their passions and learn along the way.
Schreiner University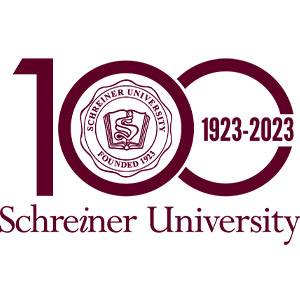 Schreiner University is a private Presbyterian liberal arts university in Kerrville, Texas—60 miles northwest of San Antonio. The University offers 100% online MBA, MEd, and Principal Certification programs that can be completed in a year or less and for under $11,000 in tuition. Schreiner's online programs provide students with small class sizes for personalized attention in seven-week sessions as well as six start dates per year for maximum flexibility with your busy schedule.
Southern Connecticut State University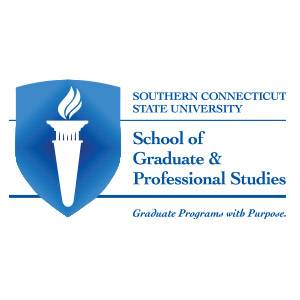 Southern Connecticut State University is a public comprehensive university in New Haven, Connecticut—35 miles from Hartford, 90 miles from New York City, and 135 miles from Boston. The University offers an online Master of Library Information Science, Doctor of Education, Master of Public Health, Doctor of Social Work, and Master of Science in Sport & Entertainment Management. SCSU's graduate programs are specifically designed for working professionals seeking to enhance their skills while advancing their careers.
University of Cincinnati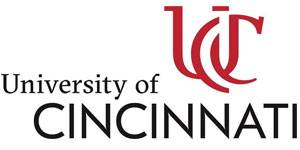 The University of Cincinnati is a public research institution on a 250-acre campus just two miles from downtown Cincinnati, Ohio. The University offers MBA, MEd, MHA, MHI, Master of Legal Studies, MS, MEng, MS Pharm Sci, and MSN online degrees in a variety of majors from Health Administration and Business Analytics to Medical Science Laboratory Science Leadership and Literacy & Second Language Studies and much more. Investing in tomorrow's leaders, the University ranks in the top 3% in annual research expenditures among institutions that invest more than $50 million per year.
University of Colorado Boulder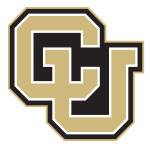 The University of Colorado Boulder is a comprehensive public university in Boulder, Colorado—27 miles northwest of Denver. The University offers many different doctoral, master's, professional master's, MFA, JD, and certificate programs in areas from Accounting & Taxation to Theatre & Performance Studies via distance learning. At CU Boulder, a dynamic and diverse community of scholars and students work together on hands-on, real-world projects that merge experience and academia.
University of North Georgia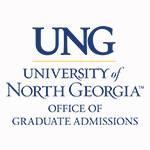 The University of North Georgia is a large public university in Dahlonega, Georgia—with additional campuses in Blue Ridge, Cumming, Gainesville, and Oconee. UNG offers online graduate degrees in Higher Education Leadership & Practice, Doctor of Nursing Practice, School Leadership, International Affairs, Curriculum & Instruction, Middle Grades Math and Science, Public Administration, Criminal Justice, Kinesiology, and Nursing Education, plus multiple graduate and post-master's certificate programs. Please note that not all UNG online courses, degrees, and certificate programs are available in every state; non-Georgia residents should get in touch to check program availability.
Wentworth Institute of Technology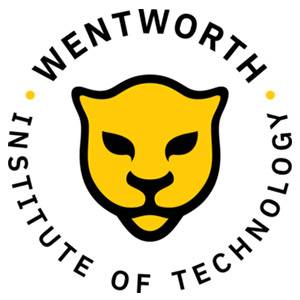 Wentworth Institute of Technology is a private coeducational university in Boston, Massachusetts. The University offers online graduate degrees in Applied Computer Science, Architectural Engineering, Business Analytics, Civil Engineering, Computer Engineering, Construction Management, Data Science, Electrical Engineering, Facility Management, and Project Management. Wentworth's master's degree programs are flexible and convenient—just right for working professionals with limited time and unlimited potential.
We have another great way to learn about grad programs—check out our free Graduate Colleges & Universities e-magazine!