Originally Posted: Sep 21, 2012
Last Updated: May 8, 2019
Want to know what you definitely should and should not do when it comes to applying to jobs? Read on, my friends!
Don't keep your cover letter the same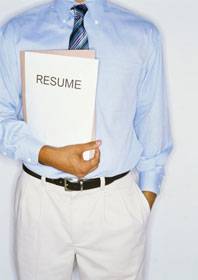 When you're applying to jobs, it's important to tailor your cover letter to each specific position to which you are applying. While it is more time-consuming to create a custom cover letter for each job, it is well worth it. If you use a generic cover letter, it'll be pretty obvious, and will signal that you aren't willing to put in the extra effort. And if you aren't willing to put in effort when you're simply applying to a job, chances are you won't be a hard worker at the company—and that's definitely not the type of person employers are seeking.
Do your best to avoid the phrase, "Dear Sir or Madame" in your cover letter; it's very impersonal. Do your research to find out to whom you should address the letter. Sometimes it'll be in the job listing itself, but other times you'll need to do a little digging. The fact that you took time to find the name will resonate with the employer.
Do take breaks
No one should be expected to apply to jobs for five hours straight. If you do this, you'll just get tired and zoned out, and won't do your best work. According to various articles I've read on the subject, it is recommended to take a break after about 45 minutes of working. Get up, stretch, walk around, and get rejuvenated. When you return, you'll be refreshed and ready to continue.
Don't apply to jobs "just because"
It can be easy to catch the bug and want to apply to any and every job that's out there—after all, the market isn't stellar. However, make sure you apply to places where you could really see yourself working, not just to any place you find along the way. Use your energy for jobs you truly want.
Do take your time
If you're doing them right, applications take time. Make sure you aren't hasty; check your spelling and punctuation. Be thoughtful in each of your answers to any questions on the application. Some may seem simple and straightforward, but don't take anything for granted or brush anything off.
Don't allow yourself to get distracted
When you're completing job applications, find a quiet place where you won't get interrupted, whether that's your room, the library, a coffee shop, or somewhere else. You want to be thinking only about your job application and nothing else, and it's too easy to let your mind wander when friends or family are around.
Also, when you're using your computer, it's tempting to start browsing the Internet. There are some good options that block access of sites that distract you—social media, online shopping, etc.—for an elected period of time. One that friends of mine have used is SelfControl, but you'll find others by searching the Web.
Do follow up
If it's been a few days and you haven't heard anything back regarding your application, don't be afraid to follow up. This is something that many people don't do, but it's an extremely important part of the process. Making contact shows your persistence and your interest in the position and will set you apart from the rest of the pack, which is, after all, exactly what you want.