National Decision Day, aka May 1, is typically the last day for you to send in your deposit and declare your final college choice.
A lot of work has brought you to this point: you searched for colleges, researched them meticulously, applied to the ones on your list, and now you've received perhaps multiple offers of admission. You're almost there—the last step is just figuring out where you want to go in the fall. (Then the real fun begins!)
We know this is a big decision. You might be wondering just what you should do. But we've got your back, just like we did during every other step of your college search! This is our best advice on how to make your final college decision, all in one easy-to-access place.
How to make your final college choice
"Where do I even begin?!" you may think. Well, start with these tips, including steps to take, factors to consider, and questions to ask.
When you're really torn between colleges
You're down to a few colleges. What you need to do now is compare and contrast.
Keeping financial aid in mind
An enticing financial aid package could be the deciding factor if you're not sure which school to commit to.
Making the best decision for you
After all, you're the one who's going to spend the next four years at this school.
All's well that ends well
If you're upset with a college's decision or worried you made the wrong choice, keep these encouraging words in mind.
And one last reminder: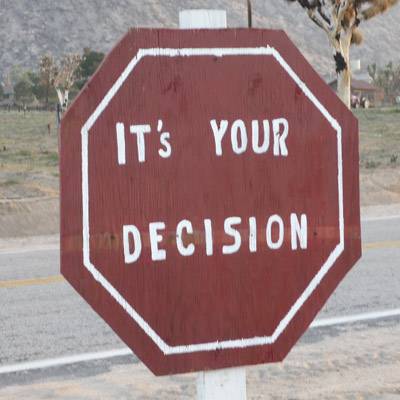 Here's to making a great one!