Graduate school can be a great investment in your future, but with so many choices, it might feel difficult to find the right fit for you. This list is a great place to start your grad school search! The following colleges and universities are located in the Midwestern part of the United States and offer advanced programs that can help you jump-start, accelerate, or change the direction of your career. If you're not from the area, all of these institutions offer fully online program options as well.
We make it easy to request more information from these grad schools too. If something sounds interesting, just click the "Connect me" button underneath each school—then they'll reach out to you. You may have never heard of some of these grad schools before, but they could be the perfect match for you and your educational goals. Learn more about them now!
Illinois Institute of Technology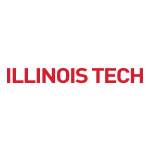 Illinois Institute of Technology is a private institution with a 128-acre campus located three miles south of Chicago's Loop in Chicago, Illinois. Illinois Tech offers traditional master's and doctoral programs (thesis required), professional master's programs (no thesis required), dozens of certificate specializations, dual-degree options, short-term executive and professional packages, and both hybrid and fully online programs. Schools and colleges include Engineering, Architecture, Science, Human Sciences, Applied Technology, and Business.
Connect me with Illinois Tech!
Lawrence Technological University
Lawrence Technological University is a private university with a 107-acre campus located in Southfield, Michigan—20 miles from the center of Detroit. Students can choose from 100 innovative programs in the Colleges of Architecture and Design, Arts and Sciences, Business and Information Technology, and Engineering. Grad programs at Lawrence Tech are designed to help students balance all aspects of life—including work, home, and family—with flexible scheduling and project-based learning.
Connect me with Lawrence Tech!
Madonna University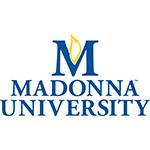 Madonna University is an independent Catholic liberal arts university with a 97-acre campus west of Detroit in Livonia, Michigan. The University offers more than 30 master's and doctoral degrees and 20 certificate programs. In addition, the Graduate School at Madonna doesn't require GRE or GMAT test scores, and a variety of scholarships and aid are available, including endowment scholarships, government financial aid, graduate student assistance awards, and graduate housing awards.
Moody Theological Seminary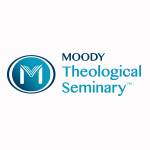 Moody Theological Seminary is a private evangelical bible graduate college located on Moody Bible Institute's 25-acre campus in Chicago, Illinois. With 729 grad students on campus and online, the Seminary's Bible-based graduate courses last eight weeks each and cost $460 per credit hour. Programs include a Master of Divinity; a Master of Arts in Biblical Spiritual Formation & Discipleship, Biblical Studies, Biblical & Theological Studies, Clinical Mental Health Counseling, Ministry Leadership, or Teaching English to Speakers of Other Languages (TESOL); and graduate certificates in Biblical Foundation, Biblical Spiritual Formation & Discipleship, Biblical Studies, Ministry Leadership, or TESOL.
Ohio University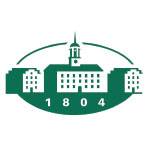 Ohio University is a public comprehensive institution with a 1,800-acre campus in Athens, Ohio—75 miles southeast of Columbus. The University offers graduate and professional education, with advanced and specialized courses of study, supervised practical experience, and research opportunities. The Chronicle of Higher Education lists Ohio U among the top producers of Fulbright Award–winning students in the nation, and currently the University ranks among the top in the state for nationally competitive awards won by its students.
Saint Louis University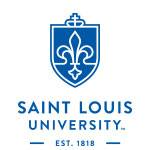 Saint Louis University is a Jesuit, Catholic university with a 282-acre campus in St. Louis, Missouri. The University has more than 100 graduate and professional programs as well as two graduate programs that can be completed on SLU's campus in Madrid, Spain. In addition to the Master of Arts in Political Science & Public Affairs and the Master of Arts in Spanish, SLU-Madrid also hosts summer programs for students pursuing graduate degrees in Law and Business.
University of Mount Union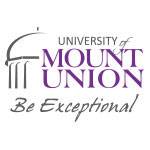 The University of Mount Union is a private liberal arts university with a 123-acre campus situated in a residential section of Alliance, Ohio—78 miles south of Cleveland. The University offers a Master of Science in Physician Assistant Studies, a Doctor of Physical Therapy, and two fully online programs: a Master of Education and a Master of Business Administration, each with multiple concentrations. Mount Union will also be offering a master's in Exercise & Nutrient Metabolism (pending accreditation) and recently started accepting applications for the Master of Business Administration's inaugural class in May 2021.
Looking for other great grad school options around the country? Check out our Graduate Program Search tool.