Photos by Kara E. Joyce
Hello, aspiring writers! Your friendly neighborhood Writing major here to tell you that everything you've been taught is wrong…
As a student interested in English, Writing, or a similar field, you may be looking for all the advice you can get. You've probably gotten everyone's two cents: upperclassmen, teachers, parents, blogs, writing books. And all that's great…but some of it can seem conflicting. All you want to do is write, whether it's novels, poetry, nonfiction, articles, essays—it doesn't matter. Everyone thinks they're an expert on writing if they've read one book, and everyone thinks they know more than you because, well, that's how people work.
No one knows everything about writing, and all the rules and advice you've been given can be thrown out the window at any point—especially these "top tips" that all of you have heard before.
Related: Colleges With Great English, Creative Writing, and Literature Programs
"Write what you know"
First: no. If people only wrote about what they knew, legal shows would be written by lawyers who know what actually happens in a courtroom—and they would be so much less entertaining. Award-winning author Sarah Beth Durst once pointed out that Shakespeare was never a Danish prince, but he didn't do so badly writing about one!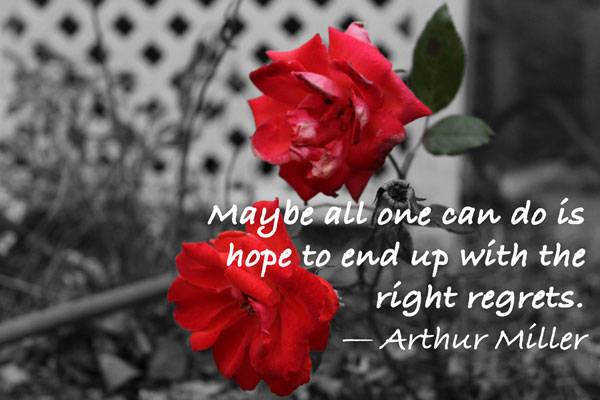 Second: no. This advice leads to young writers doing things "for the story," and you should never ever do something strictly for a "good story," especially something dangerous, hurtful, or something you just generally don't want to do. You should definitely do things that tug you out of your comfort zone, like singing karaoke solo or going water skiing for the first (maybe last) time, but don't do it for the story. Do it because you want to do it.
Third: no. Just…no.
Related: English, Writing, and Literature Majors and Potential Jobs
"You have to outline"
A lot of times when writers outline their stories, it looks something like this: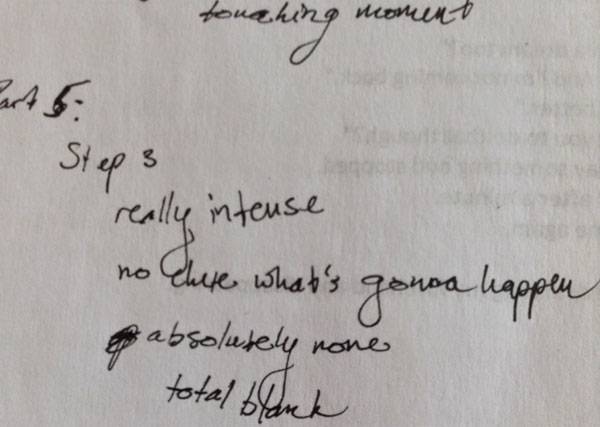 A real outline from a professional writer
…that is, if the outline is written down at all. Sometimes when writers say they outline their story, they mean they have a general idea of where the story might go…eventually—maybe—unless they have a better idea. Some writers outline chapter by chapter. Some writers outline every detail down to what page every action will take place on. Those outlines usually end up in the trash halfway through the project. Things change. Outlines aren't that malleable.
There's nothing against outlining. There are people who can't write unless they purposely jot down everything to the most minute detail. And if that's how you roll, you have to do what's best for you. But don't think you're not a "real writer" if you don't put together in-depth outlines.
Related: The Write Stuff
"You have to write every day"
Who has time for that? Not a student who has to sit in school for six hours, participate in extracurricular activities, do mountains of homework, read six chapters of Dostoyevsky, maintain good grades, work part time, eat a balanced diet, apply to college, get tons of scholarships, and get eight hours of sleep a day. There's no way!
You know who else can't write every day? Pretty much anyone who isn't Stephen King. Unless writing is your job—and sometimes even then—life gets in the way too often to write the recommended 500 words every. single. day.
Write as often as possible. You have a first period study hall? Instead of leaving your Algebra homework until then or skipping it with your senior privileges, take that time to write. Join a writing group or club so you have a specified amount of time to write per week—the same way you would set aside time for dance, theater, or football practice.
You have to prioritize life. And not writing every day doesn't mean you aren't a "real writer"—it means you're hella busy. That's fine. Everyone is. It's the worst.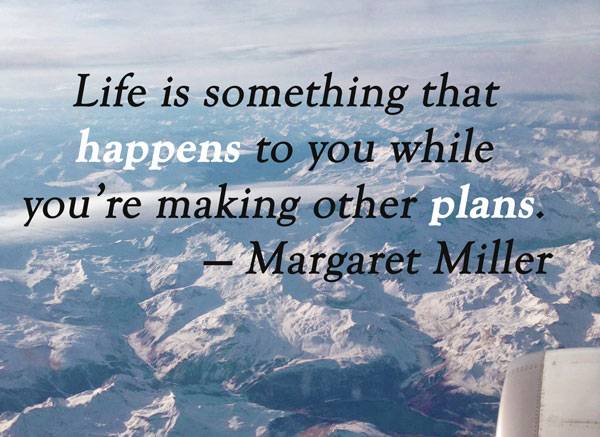 Related: How to Make Extra Money With Your Writing Skills
"You're not a real writer unless…"
Okay, so this isn't advice. But it's still useless.
You're a real writer already, no matter what anyone says. You're not a writer when you get a degree in Writing or you publish an article or you go to a poetry reading. There are no requirements to live in a tiny apartment and talk about Bukowski in meta terms. You became a "real writer" (the dumbest phrase in the English language) when you started writing. Don't let what others define as success define you.
In short, if someone starts to tell you how to be a "real writer," walk away.
Did you find this advice helpful? Let us know on social media—we'd love to hear from you!