Spooky season is in the air, making it the perfect time to read some excellent books to get you in the Halloween spirit! This guide contains everything from psychological thrillers to dark academia to good ole-fashioned gore. Check for trigger warnings before delving into any of the titles below, as some aren't suitable for all audiences. With that being said, it's time to dust off your library card or get your Amazon cart ready for your next favorite fall read.
Cardiff, by the Sea: Four Novellas of Suspense by Joyce Carol Oates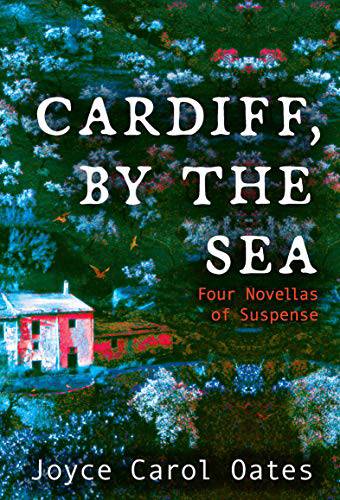 Cardiff, by the Sea is a beautifully ruthless novella that includes four short stories so tantalizing that the entire thing could be devoured in just one sitting. Each story is led by docile female characters experiencing deceit, misogyny, and exploitation throughout different stages of life. The stories in this collection are raw, unsettling, and full of twists; it's a heavy but pivotal read.
Cover image courtesy of Mysterious Press
Tender is the Flesh by Agustina Bazterrica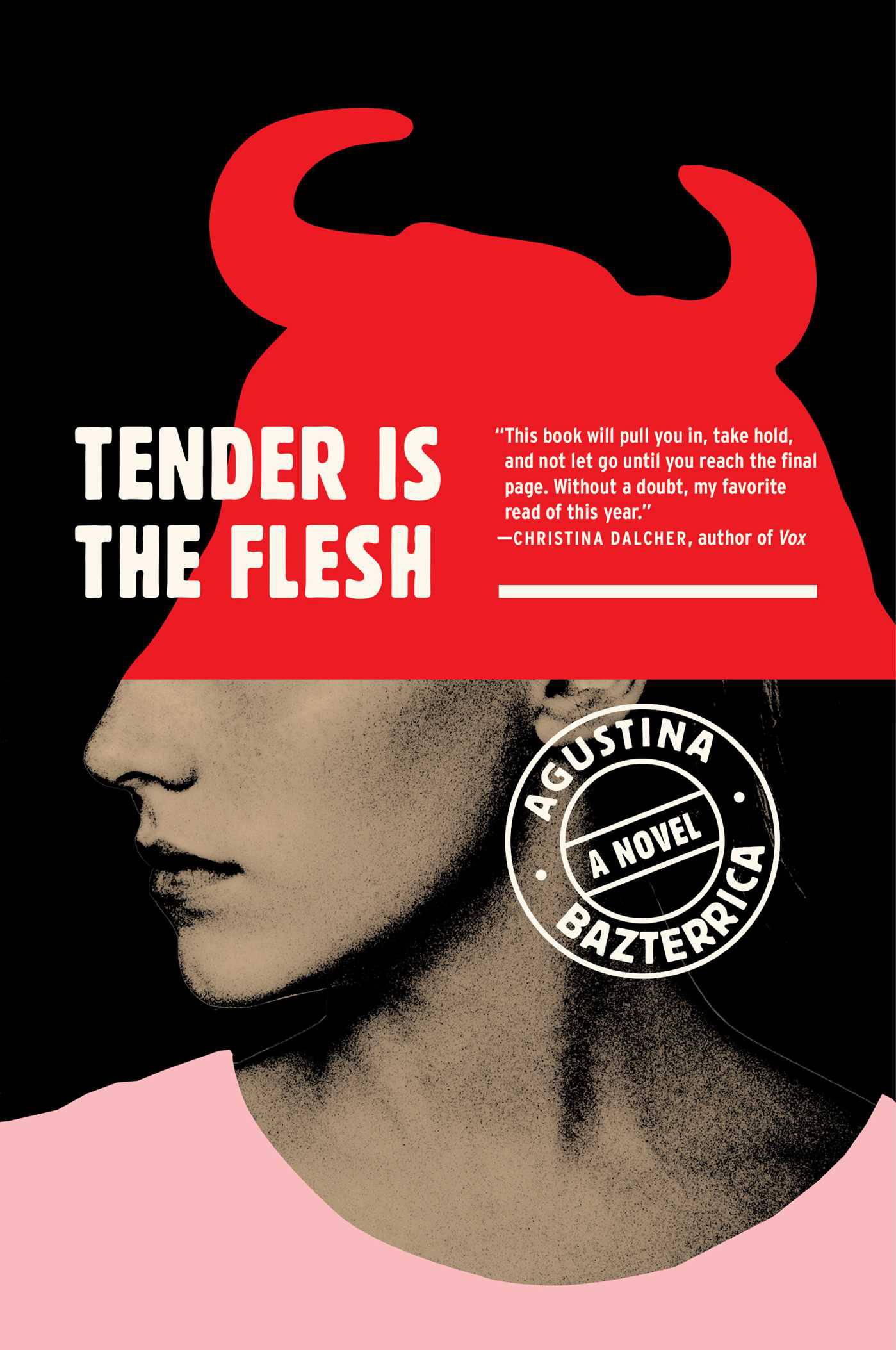 A shocking and morbidly compelling dystopian novel, Tender is the Flesh is set in a world where a zoonotic disease has contaminated animal meat, rendering it poisonous to humans. In an effort to support the failing meat market, the government sanctions cannibalism under the guise of "special meat." The story is wildly diabolical and comments on hypocrisy and humanity while unveiling primal behaviors amid a contemporary world.
Cover image courtesy of Scribner
Related: 8 Amazing Female Authors to Add to Your Reading List
Slewfoot: A Tale of Bewitchery by Brom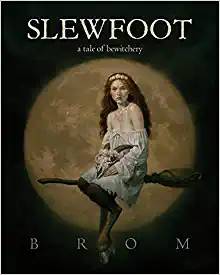 Here's a gothic witch tale that deserves more praise! Slewfoot: A Tale of Bewitchery is an outstanding story of revenge that follows a young widow alone in a puritanical society who eventually turns to a demon for help. Brom takes us on an adventure with references to the Salem witch trials and dreadfully excellent antagonists you could just strangle (some chapters will have you fuming). This tale is woefully compelling with witty commentary about the harsh truth of how good people can turn bad if they're pushed hard enough.
Cover image courtesy of Tor Publishing Group
Vicious by V.E. Schwab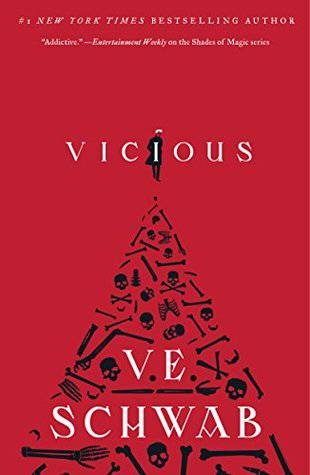 There's nothing like academic rivals fighting for power (cough—read The Secret History by Donna Tart—cough). Vicious follows two college roommates whose thesis turns into practice as they discuss the theoretical creation of superpowered beings. The story jumps from past to present and unpacks how the once inseparable friends are now estranged foes. Their complex friendship teeters between admiration and jealousy while testing the fine line that distinguishes good from bad.
Cover image courtesy of Tor Publishing Group
Before the Coffee Gets Cold by Toshikazu Kawaguchi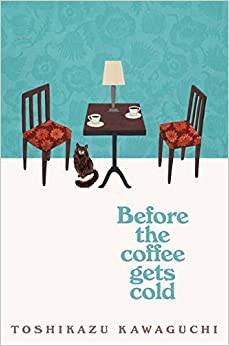 Taking a break from all the gore, Before the Coffee Gets Cold is a charming short story about time travel. It takes place in an underground café in Tokyo and follows four separate people who all seek inner peace or clarity in their lives. This cheeky story also features a coffee-drinking ghost that resides on the magical chair of opportunity. The only time people can use the chair to travel back in time is when she rises to use the lavatory, but they must come back before she returns. It's original, heartfelt, and one of my personal favorites.
Cover image courtesy of HarperCollins
Horrorstӧ by Grady Hendrix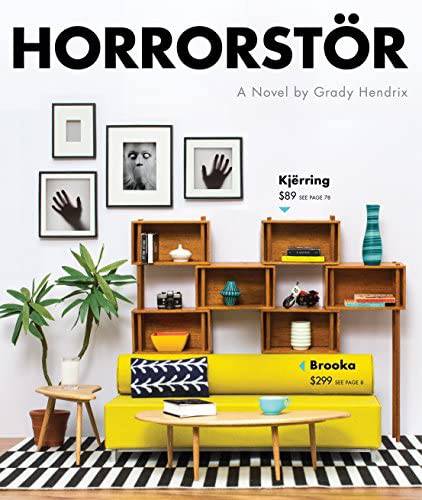 I love Grady Hendrix and I hope you will too! Horrorstӧ was the first novel of his that I read, and it made me fall in love with his writing; it's incredibly descriptive and colorful. This story takes place in a furniture store called ORSK (modeled after IKEA) where mysterious occurrences take place, causing a bunch of employees to stay after hours to investigate. They're met with paranormal activity and scenes straight out of Ghostbusters (there are Slimer references galore). It's a comical page-turner with revolting scares at each turning point.
Cover image courtesy of Quirk Books
Related: 10 Fiction Picks for College Bookworms
No Exit by Taylor Adams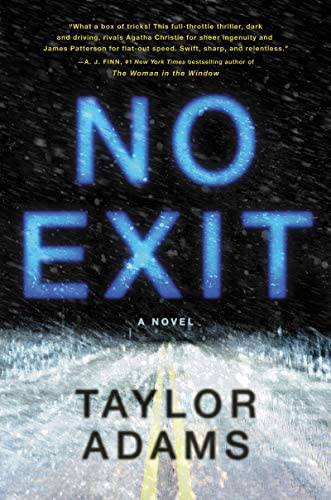 No Exit had me gripping the edge of my seat and shouting at the pages. It follows a college student on her way home to visit her sick mother during a blizzard when she becomes stranded at a truck stop with four strangers—no reception, no phones, and no help for miles. The cherry on top is when the main character discovers that an abducted little girl is being held hostage in one of the stranger's cars, but she doesn't know which one is the kidnapper. If you love thrillers and suspense, give this book a try—you will not be disappointed.
Cover image courtesy of William Morrow
My Heart Is a Chainsaw by Stephan Graham Jones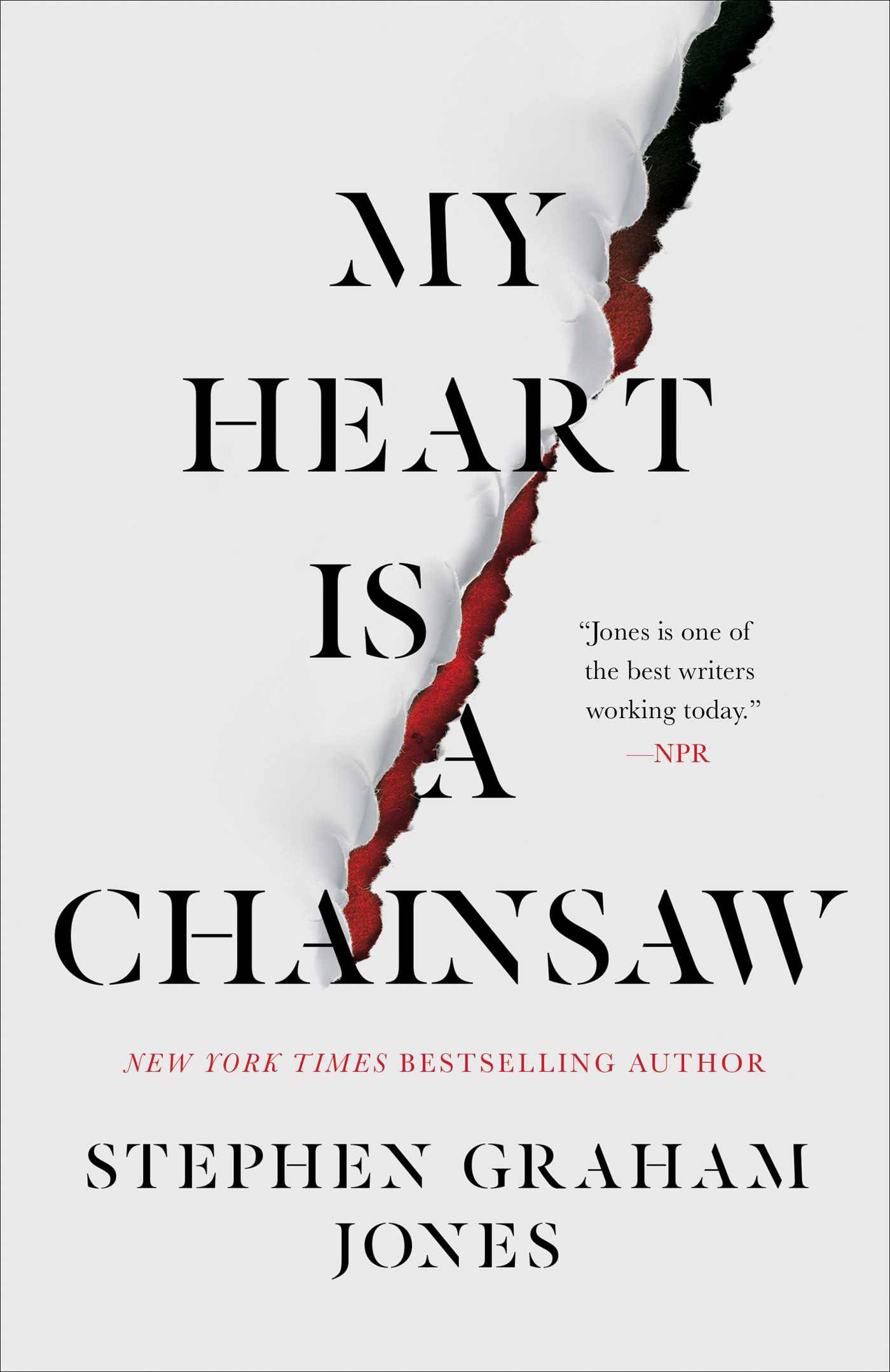 Obsessed with classic slasher movies? You'll most likely enjoy My Heart Is a Chainsaw. This story is about an Indigenous teenager who escapes her dysfunctional family through horror movies. When a deadly incident occurs in town, she's convinced a slasher plot is occurring in real life and tries to predict what will happen next. It's a lovable story that pays homage to classic horror tropes and themes.
Cover image courtesy of Simon & Schuster
Mexican Gothic by Silvia Moreno-Garcia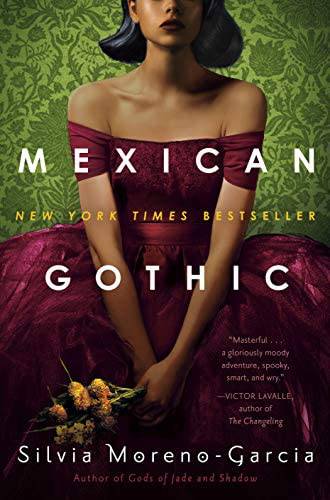 Looking for cerebral horror? Look no further. Set in 1950s Mexico, Mexican Gothic follows a socialite who's tasked with investigating murder claims—specifically, those that imply her newlywed cousin might die at the hands of her husband. Amid investigations and hauntings, this story also touches upon topics such as racial, class, and labor inequality. The visceral plot is being adapted into a limited series in the coming years.
Cover image courtesy of Del Rey
The 7 ½ Deaths of Evelyn Hardcastle by Stuart Turton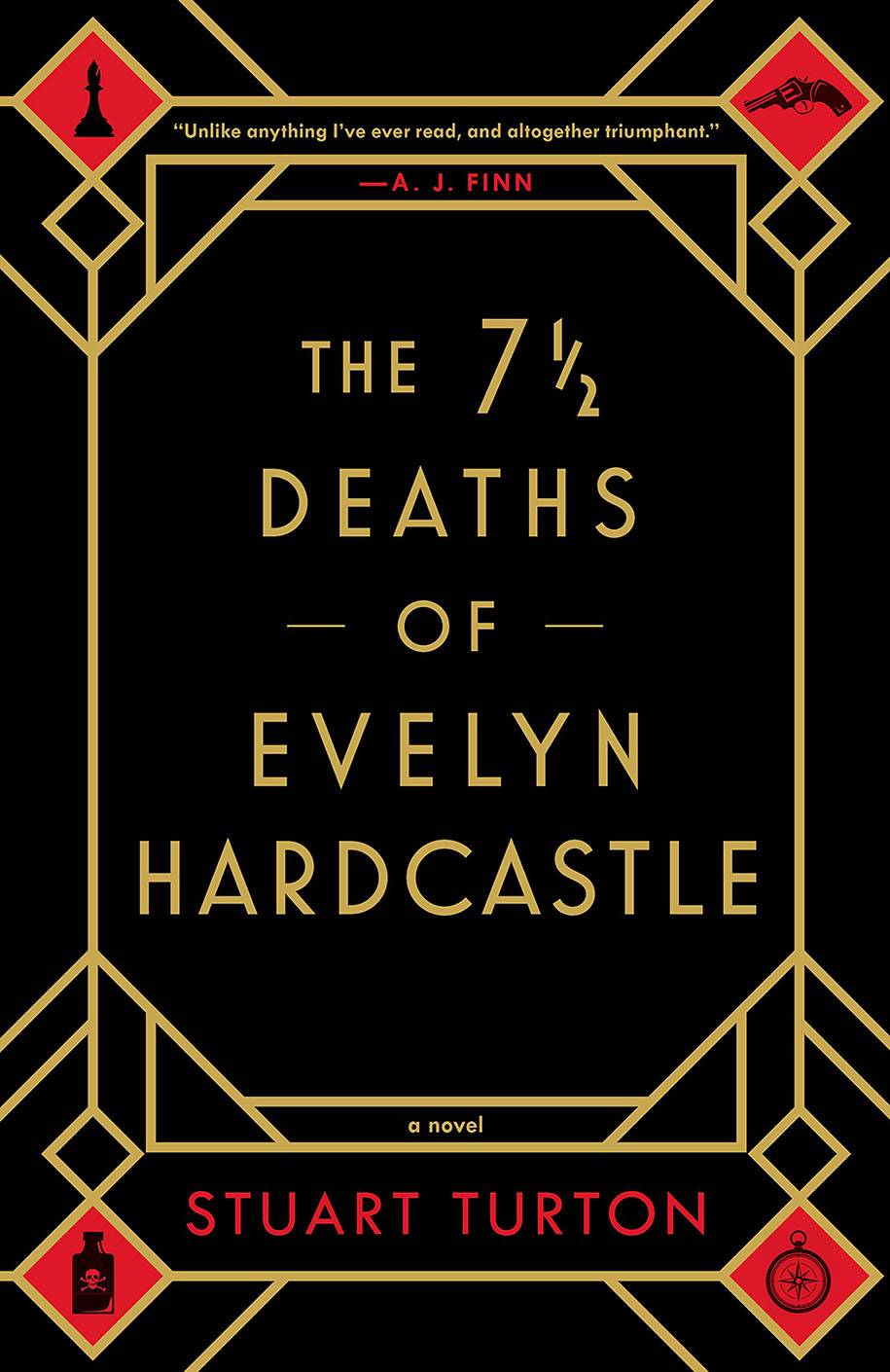 In the same vein as The Invisible Life of Addie LaRue by V.E. Schwab, The 7 ½ Deaths of Evelyn Hardcastle is riveting and mind-boggling. This story follows a Groundhog Day/Happy Death Day format where the title character dies each day her killer is not identified. Our lead sleuth also inhabits a new body each day the chase is unsuccessful; some personalities know more than others, and some spin the narrative wayward. Nonetheless, this novel is a clever mystery that will have you overanalyzing every word your eyes scan. It's also being adapted into a limited series in the distant future.
Cover image courtesy of Sourcebooks
Why We Crave Horror Movies by Stephen King
Yes, this one is an essay, but it's a digestible, witty, and memorable one at that. In about four pages, the King of Horror questions why people love scary movies so much and what drives this morbid fascination. King's use of clever analogies and sarcasm are comical and insinuates that we horror connoisseurs are all a little insane.
Related: The Top 7 Spooky College Courses of All Time
That concludes our October reading guide! I hope you've found something new to sink your teeth into this fall. This selection will certainly quench an insatiable hunger for terror that isn't always goblins, Frankenstein, or whatever lurks in your closet after dark. Have a fun and safe holiday season!
Can't get enough of spooky season? Check out our "Halloween" tag to read about homemade costumes, party ideas, ghost stories, and more.