In addition to being a time for gratitude, November is also Native American Heritage Month—an opportunity to show your appreciation by recognizing the extraordinary impact that Native people have had on American life and culture while learning about their history of exclusion and mistreatment. Native Americans were our nation's first people who built and cultivated cultural communities of their own prior to the 1492 European colonization of the Americas. This eventually led to the demise and eradication of Native cultural transitions, land, and communities.
Native historians and scholars are committed to the preservation of Native cultures and traditions through storytelling. With books, movies, and podcasts, we're able to learn about the critical impact Native people have had as well as how current events impact their communities. Check out these great options for both learning opportunities and entertainment.
1. Probably Ruby by Lisa Bird-Wilson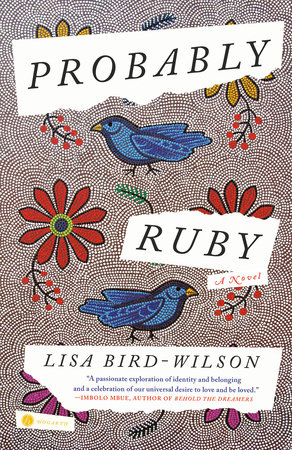 Probably Ruby is a compelling and moving fictional story about the life and struggles of a transracially adopted Indigenous child. Written by Lisa Bird-Wilson—a Métis and nêhiyaw author from Saskatchewan—the book follows Ruby, a girl of Métis heritage who's adopted by a White family. From childhood to adulthood, Ruby attempts to make sense of her own life and upbringing while raising her own children and wanting them to learn about their own Indigenous heritage.
Image courtesy of Penguin Random House
2. Songs My Brothers Taught Me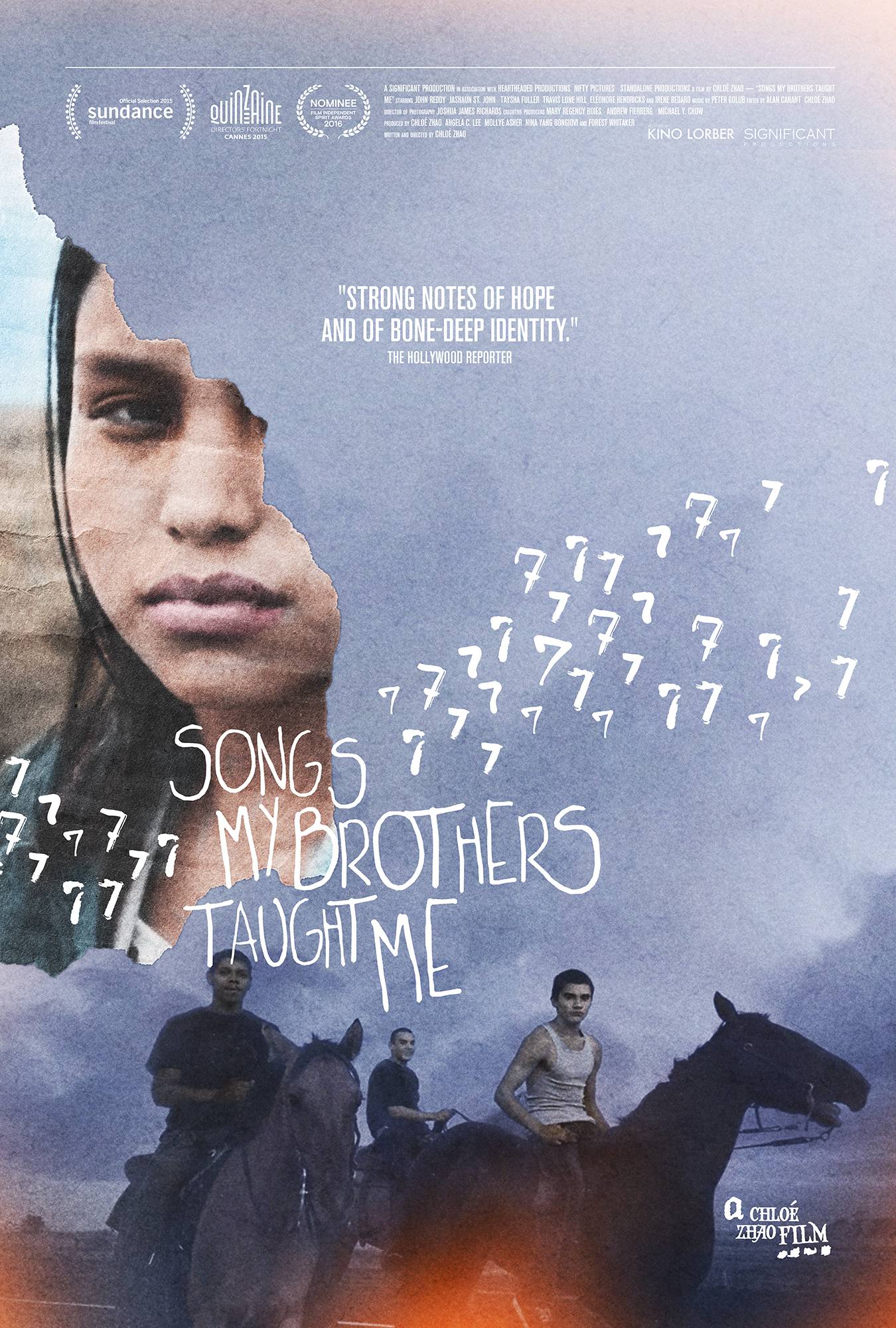 Songs My Brothers Taught Me is an emotional film about the struggles young Native people face in leaving their reservations. Released in 2015, this coming-of-age drama follows a young Native American man named Johnny and his life on the Pine Ridge Reservation. Johnny must negotiate the decision to leave his hometown where his mother, sister, and incarcerated brother live to move to Los Angeles and start a new life with his girlfriend. The story chronicles how Johnny leaves behind an oppressive life and family ties while seeking to forge a new and more economically sustainable future.
Image courtesy of Kino Lorber
Related: How to Celebrate and Honor Native American Heritage Month
3. All My Relations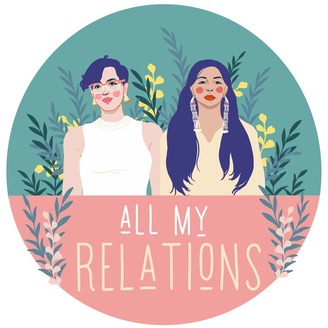 Matika Wilbur of the Swinomish and Tulalip people and Dr. Adrienne Keene of the Cherokee Nation co-host the podcast All My Relations, which "explores relationships to land, to our creatural relatives, and to one another." Topics range from political events and storytelling to higher education and the truth about Thanksgiving. Each episode is an opportunity for Native listeners to celebrate and think critically about their heritage as well as non-Natives to listen and learn how these communities are affected by injustices.
Logo courtesy of All My Relations & @ArtByCiara
4. The Heartbeat of Wounded Knee by David Treuer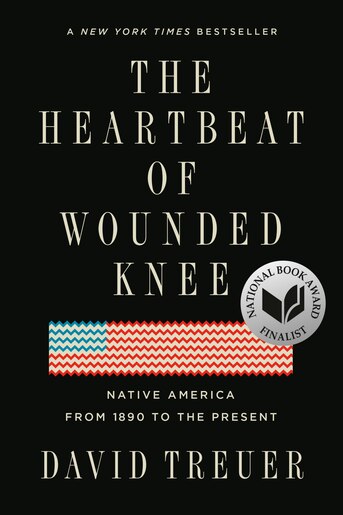 The Heartbeat of Wounded Knee: Native America From 1890 to Present highlights the resilience, impact, and preservation of Indigenous culture that occurred after the 1890 Wounded Knee Massacre. This horrific event took place on the Pine Ridge Indian Reservation in South Dakota between the Sioux Tribe and US soldiers, with an estimated 150–300 Natives being killed—nearly half of whom were women and children. The common narrative was that this slaughtering ended Native culture and civilization. A member of the Ojibwe Nation, author David Treuer uncovers the reinvention and preservation of Native language, culture, traditions, and families in a rapidly Westernized world.
Image courtesy of Riverhead Books
5. Wind River
Win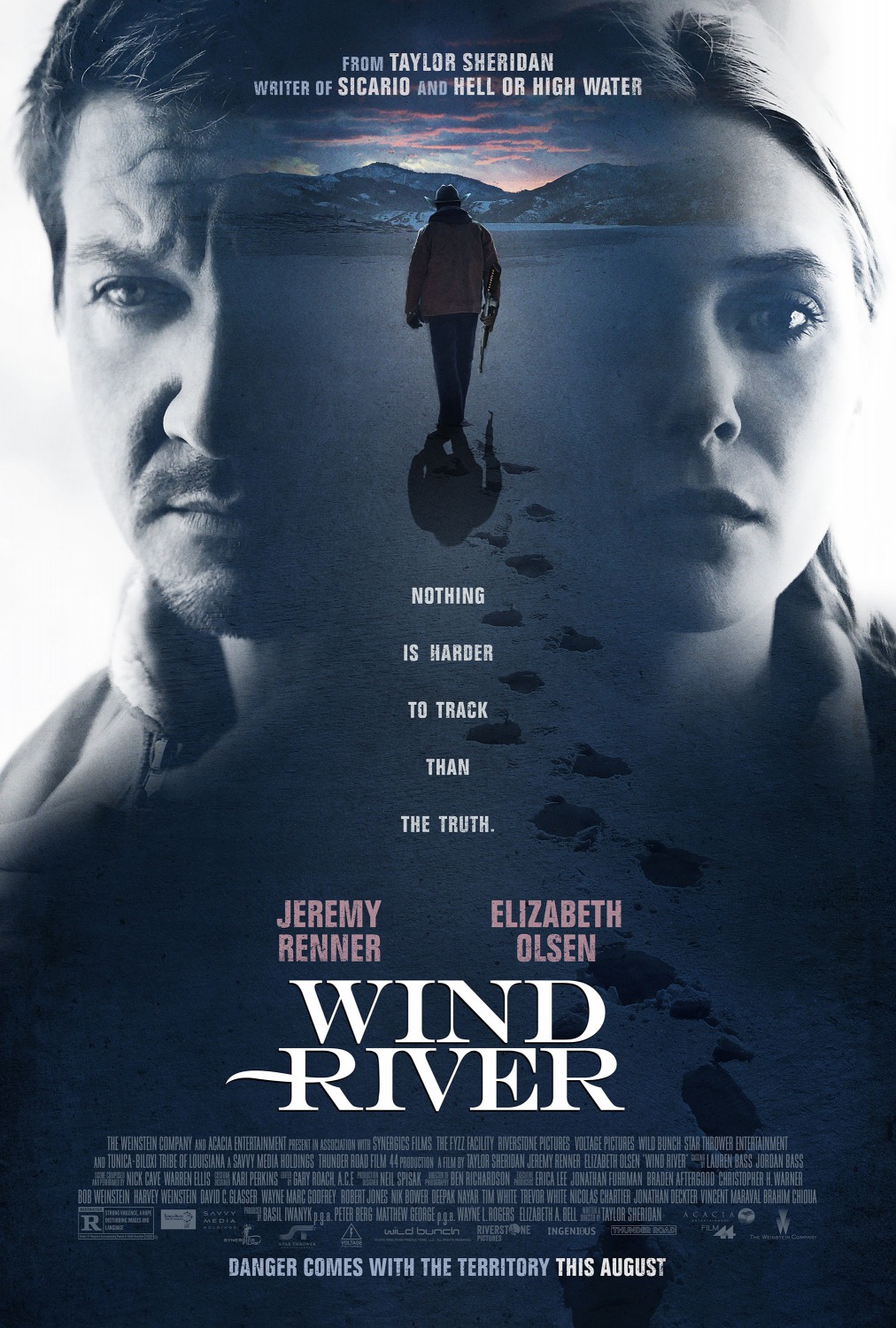 d River is a 2017 neo-Western crime and murder mystery film directed by Taylor Sheridan. The movie features a US Fish and Wildlife Service tracker and an FBI agent who try to solve a murder on the Wind River Indian Reservation in Wyoming. The story attempts to raise awareness of missing and murdered Indigenous women who are raped and murdered, both on and off reservations—often without justice ever being served.
Image courtesy of Acacia Entertainment
Related: Native American Heroes of History: 5 Incredible People
6. Telling Our Twisted Histories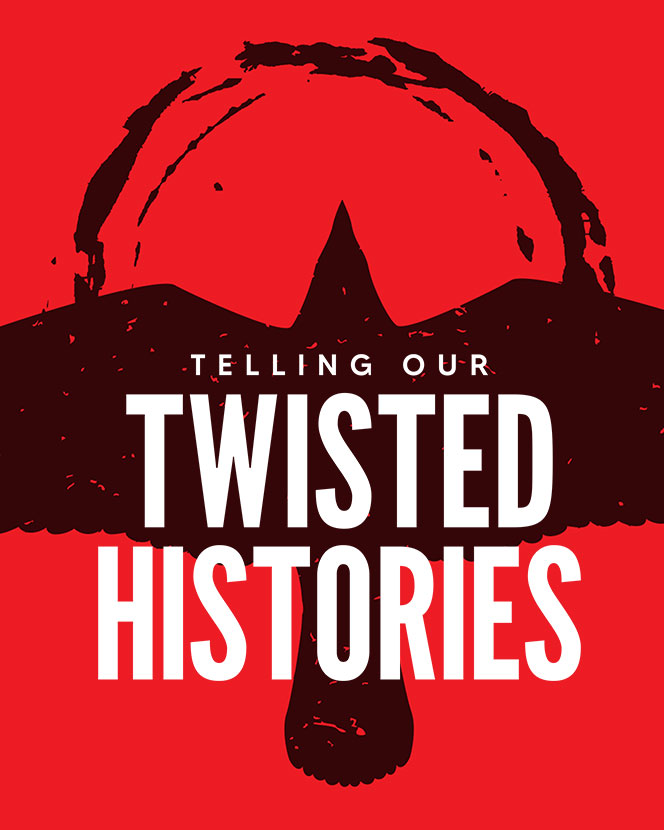 Hosted by Kaniehtiio Horn—a Canadian actress who grew up on the Kahnawake Reserve in Quebec—Telling Our Twisted Histories is a podcast that aims to reclaim Indigenous histories and words. Each episode explores a word like "savage," "reserve," "Indian Time," and others whose meanings have been twisted and misinterpreted due to centuries of colonization. Listeners are empowered to understand how words have power and how new and inaccurate definitions can cause a lot of harm to larger communities.
Logo courtesy of CBC Podcasts
7. Notable Native People by Adrienne Keene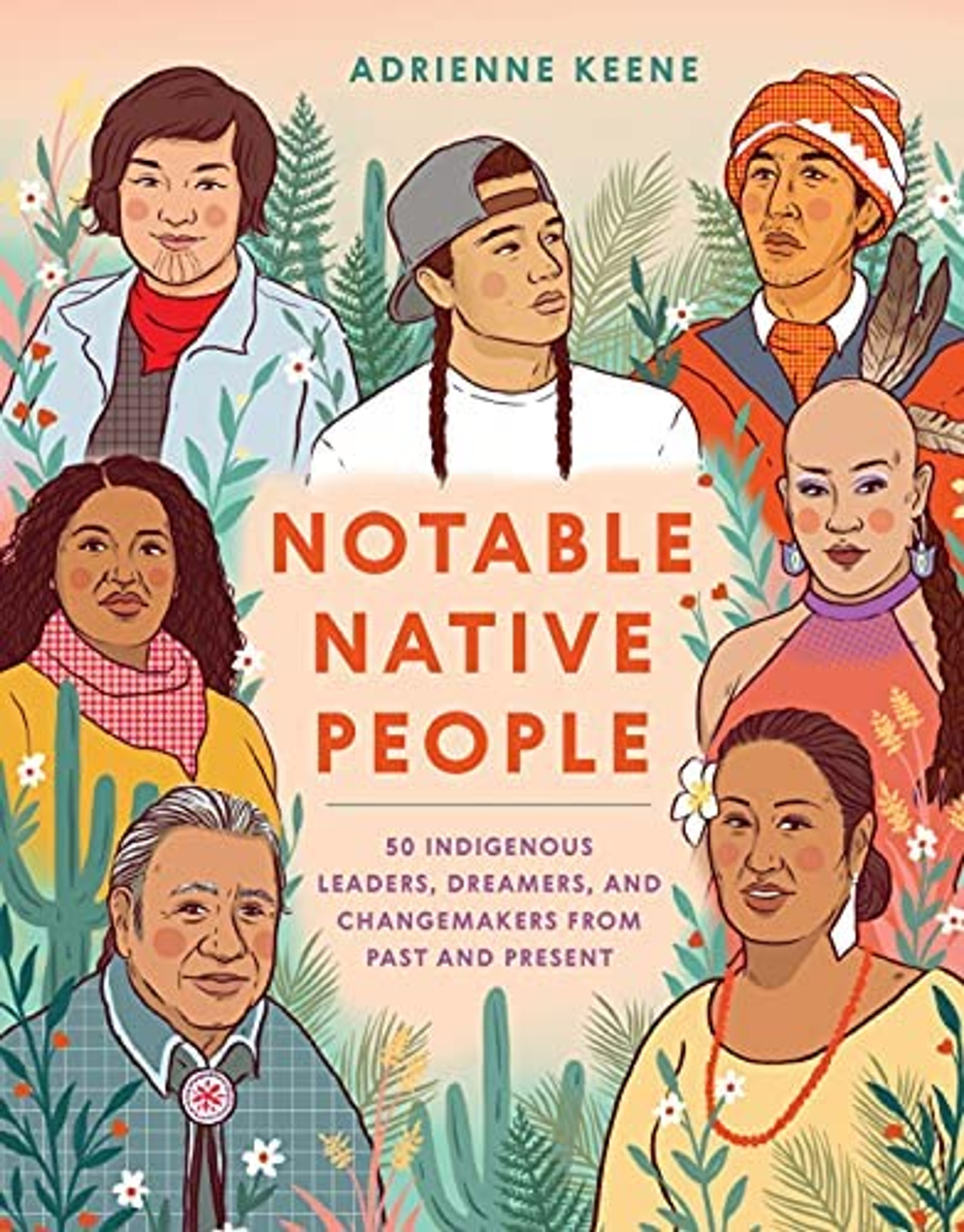 Written by Adrienne Keene and illustrated by Chamoru artist Ciara Sana, Notable Native People: 50 Indigenous Leaders, Dreamers, and Changemakers From Past and Present is an inspiring book for all ages that celebrates the lives, stories, and contributions of 50 historical and modern American Indian, Alaska Native, and Native Hawaiian people who work as artists, activists, scientists, athletes, and more. From NBA star Kyrie Irving of the Standing Rock Lakota Tribe to Wilma Mankiller, the first female principal chief of the Cherokee Nation, this book highlights the huge impact Natives have made and continue to make on society.
Image courtesy of Penguin Random House
8. The Red Nation Podcast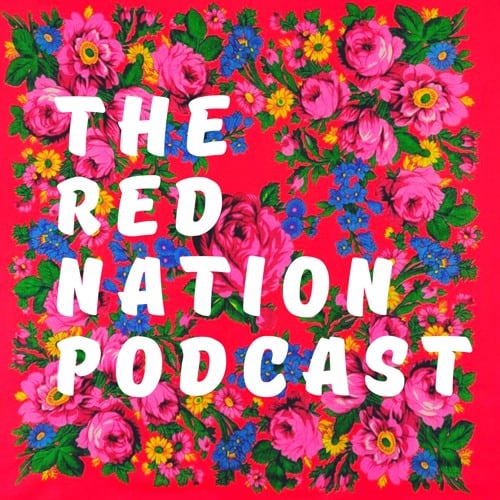 Backed by the organization of the same name, The Red Nation Podcast features discussions from various rotating hosts on Indigenous history, politics, current events, and culture. The aim is to spread awareness and see decolonization and liberation for Native people. Recent episodes include a discussion on how Indigenous histories were lost in the news cycle surrounding the Maui wildfires as well as the events going on in the Gaza Strip and the nature of colonization.
Logo courtesy of The Red Nation
Related: 8 Great Podcasts to Help You Learn and Celebrate Black History
This month and throughout the year, anyone can appreciate and celebrate Native American history and people through these resources as well as many others you can find through an easy search on the internet. Learn about the people whose lands these really are and what we can give back in the present day that respects and honors their cultures. Happy Native American Heritage Month!
You can find a lot more recommendations to fill your free time and learn something new under our "entertainment" tag. Check it out!