Are you ready to split the atom, explore the galaxy, or make the next great scientific discovery? If so, we have some great higher education options for you! This list features amazing STEM programs at colleges and universities across the Eastern part of the United States. If you see a school that excites you, just click the green "Connect me" button to request more information, then they'll reach out to you. It's the easiest way to find the best-fit STEM program for your goals!
Albright College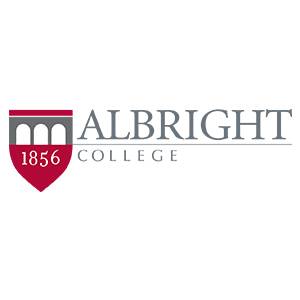 Albright College is a church-affiliated liberal arts institution on a 118-acre campus located at the edge of a residential section of Reading, Pennsylvania—45 miles from Philadelphia. The College offers science majors in Biology, Biochemistry, Environmental Science, Chemistry, Marine & Aquatic Science, Physics, and Psychobiology. Many students work one-on-one with faculty mentors through programs like the Albright Creative Research Experience (ACRE), while the unique January Interim term allows students to complete coursework and engage in travel guided by faculty to locations such as Costa Rica, Ecuador, Hawai'i, and more.
Caldwell University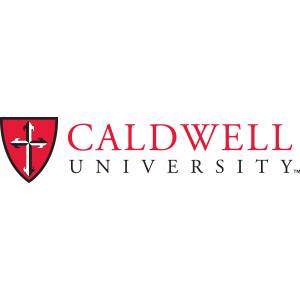 Caldwell University is a church-affiliated liberal arts institution with a 70-acre campus in Caldwell, New Jersey—20 miles from New York City. Approximately 2,300 full-time, part-time, and grad students are enrolled in 31 undergraduate degrees and 31 graduate programs, including new programs in Computer Science, eSports Management, Public Health Education, and Healthcare Administration. Caldwell also has a number of affiliation programs with other colleges and universities in the health professions, including Medicine, Dentistry, Physical Therapy, Optometry, Occupational Therapy, Veterinary Medicine, Medical Technology, and Athletic Training.
The Catholic University of America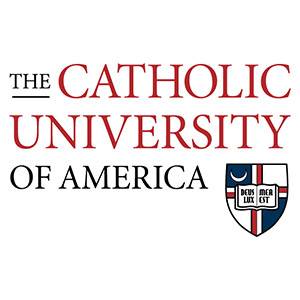 The Catholic University of America is the national university of the Catholic Church in the United States, with a 184-acre campus just north of Capitol Hill in Washington, DC. More than 3,000 undergraduate students are enrolled in 12 schools and over 70 undergraduate programs in Architecture, Data & Technology, Engineering, Environment, Health Care, Life Sciences, Math, Physical Sciences, and more. CatholicU also offers 32 research centers and facilities as well as Research Day, when classes are cancelled so students and faculty members can present proposals, oral presentations, posters, and other research throughout campus.
Columbia University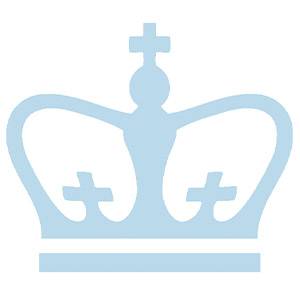 Columbia University is a private coeducational institution with a 36-acre campus in New York City, New York. Students from all 50 states and over 100 countries pursue 24 science majors and 18 engineering majors, including Astronomy, Astrophysics, Biology, Data Science, Physics, Sustainable Development, Biomedical Engineering, Electrical Engineering, Financial Engineering, and more. Half of Columbia's undergraduate students major in science or engineering fields and can choose from 20 minors in the liberal arts, while most of the science departments have a 3:1 student-faculty ratio.
Geneva College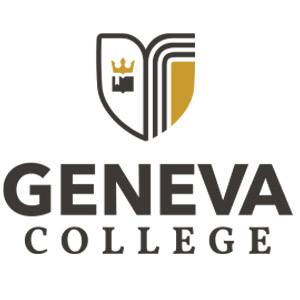 Geneva College is a church-affiliated liberal arts college with a 55-acre campus located in a residential area of Beaver Falls, Pennsylvania—45 miles northwest of Pittsburgh. Students can choose from over 145 majors and programs, including Applied Mathematics, Biology, Chemistry, Cybersecurity, Nursing, and an ABET-accredited Engineering program that focuses on ethical practices in STEM from a Christian worldview. Required courses include Christian Ethics & Engineering and, in Cybersecurity, Ethical Hacking.
The George Washington University
The George Washington University is a private institution with a 36-acre main campus located several blocks from the White House in the federal section of Washington, DC. Students can choose from more than 75 majors and over 2,000 courses across seven undergraduate schools, with programs in Applied Science & Technology, Biomedical Engineering, Civil Engineering, Computer Engineering, Computer Science, Electrical Engineering, Mechanical Engineering, Systems Engineering, and more. GW's School of Engineering and Applied Science (SEAS) features a 500,000-sq. ft., LEED Gold–certified Science and Engineering Hall; 11 prominent GW research institutions and centers; smaller classes with greater access to professors throughout the entire undergraduate program; and more.
Hofstra University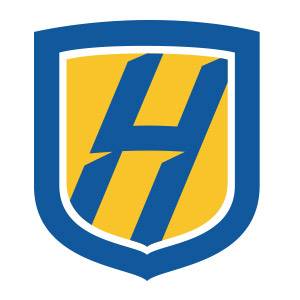 Hofstra University is a private university on a 240-acre campus located in Hempstead, New York—25 miles east of New York City. The Fred DeMatteis School of Engineering and Applied Science enrolls over 750 students and offers programs such as a BA or BS in Computer Science; a BE in Engineering Science; a BS in Civil, Computer, Electrical, Industrial, and Mechanical Engineering; Pre-medical Studies; dual-degree options; and more. Students can also take advantage of the DeMatteis School's Co-op Program, which has partnered with more than 150 prominent engineering and technology firms, as well as several cutting-edge laboratories, including a robotics and advanced manufacturing lab that features a 3D printer.
Johns Hopkins University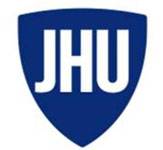 Johns Hopkins University is a private university with a 140-acre campus located in a residential area of northern Baltimore, Maryland. The University offers 5,200 undergraduates over 50 majors, more than 40 minors, and almost 30 five-year combined BA/MA programs, including Electrical Engineering, Cognitive Science, Mathematics, and more. Students can also take advantage of the Biomedical Engineering Design Studio, the Bloomberg Center for Physics and Astronomy, the Hopkins Office for Undergraduate Research (HOUR), Summer Research Programs, Undergraduate Teaching Labs, and many more resources.
Connect me with Johns Hopkins!
Loyola University Maryland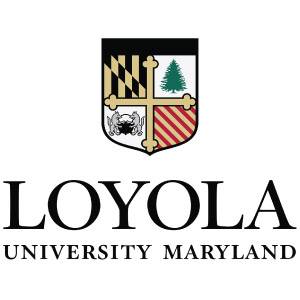 Loyola University Maryland is a comprehensive Jesuit Catholic institution in Baltimore, Maryland. The University offers undergraduate programs in Biochemistry, Biology, Chemistry, Computer Science, Data Science, Engineering, Forensic Studies, Mathematics, Physics, and Statistics as well as advisory programs in Pre‑medical, Pre‑dental, Pre‑nursing, Pre‑physician Assistant, and other tracks such as Pharmacy, Physical Therapy, and Veterinary Medicine. Students benefit from learning through hands-on laboratory work, opportunities to conduct research alongside expert faculty, internships, student organizations, in-class speakers, special on-campus events, and annual STEM-focused career fairs.
Connect me with Loyola Maryland!
Manhattan College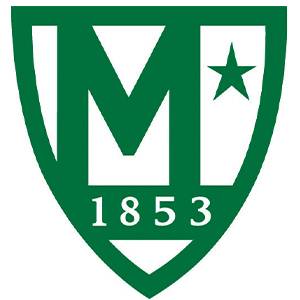 Manhattan College is a private coeducational Lasallian Catholic institution on a 22-acre campus in the Riverdale section of the Bronx in New York City, New York. The College enrolls 3,664 undergraduates and offers more than 40 majors within six schools, including undergraduate programs in Chemical, Civil, Computer, Electrical, and Mechanical Engineering. Engineering and science students have a number of opportunities to get involved in research and are encouraged to participate in projects in collaboration with professors, including writing papers and presenting at conferences.
New York University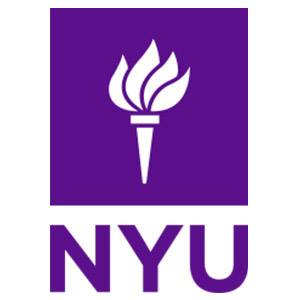 New York University is one of the largest private universities in the United States, located in the heart of Greenwich Village in New York City, New York. The Tandon School of Engineering enrolls 2,286 undergraduates pursuing degrees in Biomolecular Science, Business Technology, Cybersecurity, Digital Media, Sustainable Urban Environments, and more. Students can take electives and declare minors across NYU's other undergraduate programs, collaborate with professors in cross-institutional research, participate in study abroad programs, and take advantage of research facilities and technological resources that include modern laboratories, studios, galleries, smart classrooms, and the NYU Tandon MakerSpace.
New York University Abu Dhabi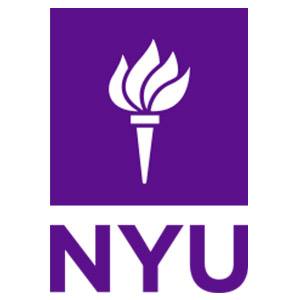 New York University Abu Dhabi is one of NYU's 15 international campuses, located in Abu Dhabi, the United Arab Emirates. Over 1,600 undergraduates from more than 115 countries can choose from 25+ undergraduate majors and 32 minors on this global campus. While many of NYU's science and engineering programs are within the Tandon School of Engineering in New York City, students may also pursue these majors through the University's other schools and colleges, including NYU Abu Dhabi and NYU Shanghai (see below).
Connect me with NYU Abu Dhabi!
New York University Shanghai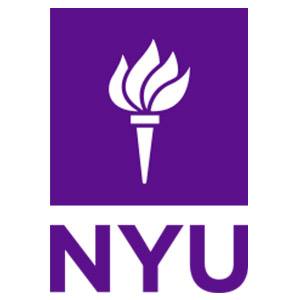 New York University Shanghai is another one of the University's 15 international campuses, located in Shanghai, China. With nearly 2,000 undergraduate and graduate students—half of whom are from China, half of whom are from the US and 70 other countries—and an 8:1 student-faculty ratio, this campus offers 19 majors in the Arts and Sciences, Business and Finance, Engineering, Data, and Computer Science. English is the language of instruction at NYU Shanghai, though international students are required to study and achieve proficiency in Mandarin Chinese.
Pace University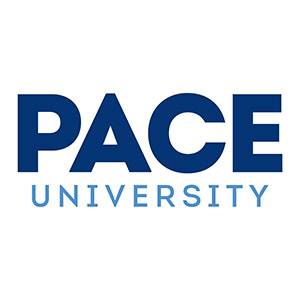 Pace University is a private comprehensive university with a three-acre urban campus in New York City and a 200-acre suburban campus in Pleasantville-Briarcliff, New York. Students can choose form more than 100 majors and accelerated bachelor's/graduate degree programs through the Seidenberg School of Computer Science & Information Systems and the Dyson College of Arts & Sciences, which offer everything from Biochemistry and Computer Science to Psychology and Teaching. The University also offers multiple opportunities for students to practice what they learn through internships, faculty-sponsored research, academic and professional competitions, school-sponsored projects with outside firms, community-based projects, and study abroad programs.
Pennsylvania College of Technology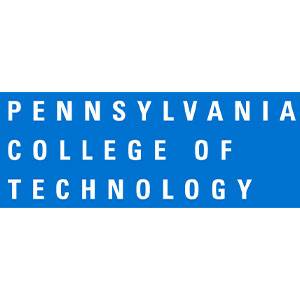 Pennsylvania College of Technology is an affiliate campus of the Pennsylvania State University located in Williamsport, Pennsylvania. The College offers more than 100+ academic degree programs in growing industries, plus 150+ hands-on labs and a 3:1 lab-to-lecture ratio. Students have many opportunities to get even more real-world experience through clinicals, internships, community projects, clubs, and competitions.
Rensselaer Polytechnic Institute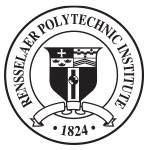 Rensselaer Polytechnic Institute is a private technical institution on a 260-acre campus in Troy, New York—15 miles from Albany. Rensselaer's more than 6,000 students can choose from 42 majors, including Aeronautical Engineering, Cognitive Science, Environmental Science, Game & Simulation Arts & Sciences, and more. RPI offers additional opportunities and resources such as research with world-renowned faculty, work at the Darrin Fresh Water Institute, the annual GameFest for showcasing student-designed games, and other hands-on experiences.
Rochester Institute of Technology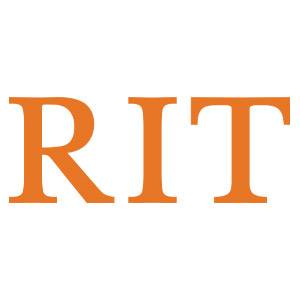 Rochester Institute of Technology is a private coeducational institution with a 1,300-acre campus located in Rochester, New York—75 miles from Buffalo and 97 miles from Syracuse. RIT's nine colleges offer more than 80 bachelor's degree programs and over 90 different minors that attract scientists, engineers, entrepreneurs, and computer scientists as well as designers, artists, photographers, and filmmakers. Students benefit from immersive, hands-on research opportunities and state-of-the-art research and lab facilities, plus experiential learning opportunities in the form of cooperative education, internships, study abroad, undergraduate research, and industry-sponsored projects.
Rowan University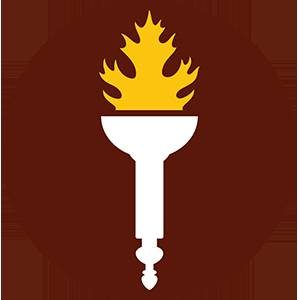 Rowan University is a public, Carnegie-classified doctoral research institution in southern New Jersey, with campuses in Glassboro, Camden, and Stratford. The University offers over 100 majors to more than 19,000 students between its undergraduate and graduate programs, including Science and Engineering majors through the Rowan University College of Science & Mathematics and the Henry M. Rowan College of Engineering. Rowan has also been named the #4 fastest-growing research university among public doctoral institutions in the nation by The Chronicle of Higher Education.
SUNY Maritime College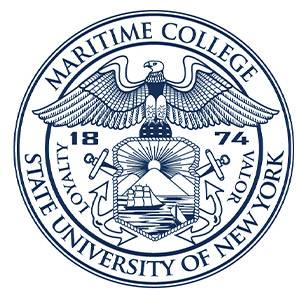 SUNY Maritime College is a public multipurpose college for the maritime and related industries, located on a 55-acre campus Throggs Neck, New York. Undergraduate programs include Electrical Engineering, Facilities Engineering, International Transportation and Trade (Business), Marine Engineering, Marine Environmental Science, Marine Operations, Marine Technology Small Vessel Operation, Marine Transportation, Maritime Studies, Mechanical Engineering, and Naval Architecture. Approximately 70% of students are working toward a joint bachelor's degree and US Coast Guard license, which requires you to the regiment of cadets, a disciplined lifestyle program that's also open to students who are not interested in earning a license.
Connect me with SUNY Maritime!
SUNY Polytechnic Institute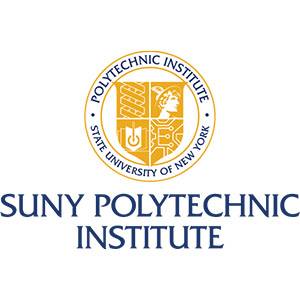 SUNY Polytechnic Institute is a public institute of technology with campuses in Utica and Albany, New York. The Institute is comprised of five colleges that offer programs in Applied Computing, Biology, Civil Engineering Technology, Electrical & Computer Engineering, Nanoscale Engineering, Cybersecurity, and more. SUNY Poly's Utica campus offers students the opportunity to engage in various manufacturing processes through the Center for Global Advanced Manufacturing (CGAM), while students at the Albany campus have the opportunity to work side-by-side with faculty and industry-leading companies in the state-of-the-art Albany NanoTech Complex.
Saint Francis University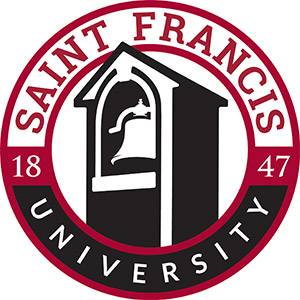 Saint Francis University is a church-affiliated college of liberal arts and sciences with a 600-acre campus in Loretto, Pennsylvania—90 miles east of Pittsburgh. Approximately 1,700 undergraduates are enrolled in three professional schools—STEAM, Business, and Health Sciences and Education—with science programs in Biology, Chemistry, Computer Science, Engineering, Mathematics, and Pre-professional (Dentistry, Medicine, Pharmacy, Veterinary, etc.). Students put their education into action with design projects for class, paid internships, summer research, and engineering service projects both in Pennsylvania and abroad.
Connect me with Saint Francis!
Saint Peter's University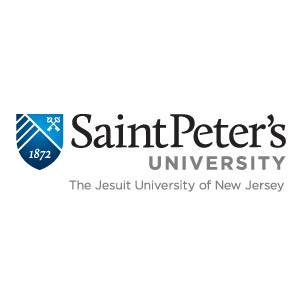 Saint Peter's University is a private church-affiliated institution with a 15-acre campus in Jersey City, New Jersey—just three miles from New York City. Students can choose from more than 50 undergraduate majors as well as master's and doctoral degree programs, including Biomedical Engineering Technology, Social & Behavioral Sciences, Mathematics, Computer Information Technology, Cybersecurity , Web Development, and more. The Center for Career Engagement and Experiential Learning (CEEL) is dedicated to career development through guidance, résumé building, and career fairs, while internships, employer partnerships, and alumni networking prepare students for successful careers after graduation.
Connect me with Saint Peter's!
Stevenson University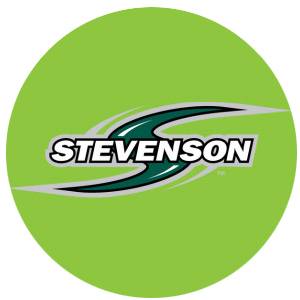 Stevenson University is a private coeducational institution located in Stevenson, Maryland. Home to around 2,900 students, the University offers a variety of science-based majors and minors, with programs such as Biology, Chemistry, Cybersecurity & Digital Forensics, Environmental Science, Medical & Laboratory Science, and a new Biomedical Engineering program that was established in fall 2020. Stevenson also opened the 200,000-sq. ft. Academic Center in 2016, which offers state-of-the-art facilities for the School of the Sciences, School of Design, and School of Nursing and Health Professions.
Swarthmore College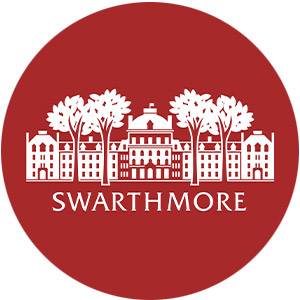 Swarthmore College is a private liberal arts college with engineering located in Swarthmore, Pennsylvania—11 miles from downtown Philadelphia. Students can choose from programs in Astronomy, Biology, Chemistry, Computer Science, Engineering, Environmental Studies, Mathematics, Physics, and Statistics, with the ability to combine fields to create other majors such as Astrophysics, Biochemistry, Bioengineering, Neuroscience, and more. First-year students get the opportunity to work closely with the scientists and engineers who make up Swarthmore's faculty, and all science and engineering courses have lab sections that let you discover the world for yourself.
Thiel College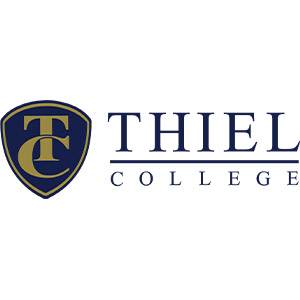 Thiel College is a private church-affiliated college with a 135-acre campus in Greenville, Pennsylvania—80 miles north of Pittsburgh. Students can choose from new programs in Environmental Safety Management, Equestrian Studies, Exercise Science, Health Systems, and Sports Management or select one of the College's other 60+ majors and minors. In addition to traditional learning environments, Thiel offers an Honors Program, internships, volunteer opportunities, service learning, research opportunities, practicums, and other hands-on experiences.
University of Delaware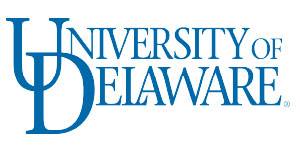 The University of Delaware is a land-, sea-, and space-grant institution with a 1,996-acre campus located in Newark, Delaware—12 miles from Wilmington, 30 miles from Philadelphia, and 50 miles from Baltimore. The College of Engineering (COE) offers programs in Biomedical, Chemical, Civil, Computer, Electrical, Environmental, and Mechanical Engineering as well as Computer Science, Construction Engineering & Management, Information Systems, and Materials Science & Engineering. Students at UD benefit from 30 organizations within COE (and more than 400 total on campus), Winter Session trips with globally focused student organizations such as Engineers Without Borders, well-established internship and co-op programs, and 4+1 programs that allow you to earn both a bachelor's and master's degree within five years.
Connect me with U of Delaware!
University of Pittsburgh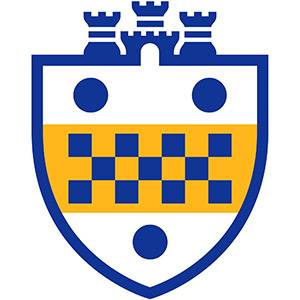 The University of Pittsburgh is a public comprehensive university on a 145-acre campus in Pittsburgh, Pennsylvania. Students have access to 100+ majors, minors, and certificates, including Athletic Training, Bioengineering, Bioinformatics, Chemistry, Communication Science, Emergency Medicine, and much more. Pitt also offers guaranteed internships at world-class corporations and organizations, undergraduate research projects, study abroad opportunities, and guaranteed admission to its top-ranked graduate and professional schools.
University of Rochester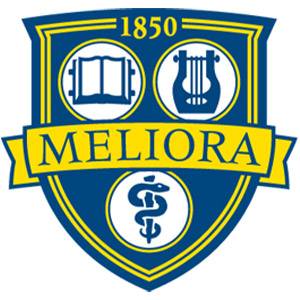 The University of Rochester is a private coeducational research university with a 90-acre residential campus in Rochester, New York. Over6,500 undergraduates are enrolled in programs such as Applied Mathematics; Archaeology, Technology & Historical Structures; Audio & Music Engineering; Biomedical Signals & Imaging; Brain & Cognitive Sciences; Cell & Developmental Biology; and more. Rochester also offers several opportunities that allow students to explore their individual interests further, including Combined Degree Programs, Research and Innovation Grants, the e5 Program, Take Five Scholars Program, study abroad, and undergraduate research.
Learn about more great STEM programs across the country with our other lists of featured science colleges.