COVID-19 is not funny. Memes, though? Memes are very, very funny. If you need a little comedic relief (we sure do), check our top 10 memes of the coronavirus quarantine so far.
1. What day is it?
We're only a few weeks in, and the days have already started to just...melt together. What day is it really? Does anyone know? Does it even matter anymore?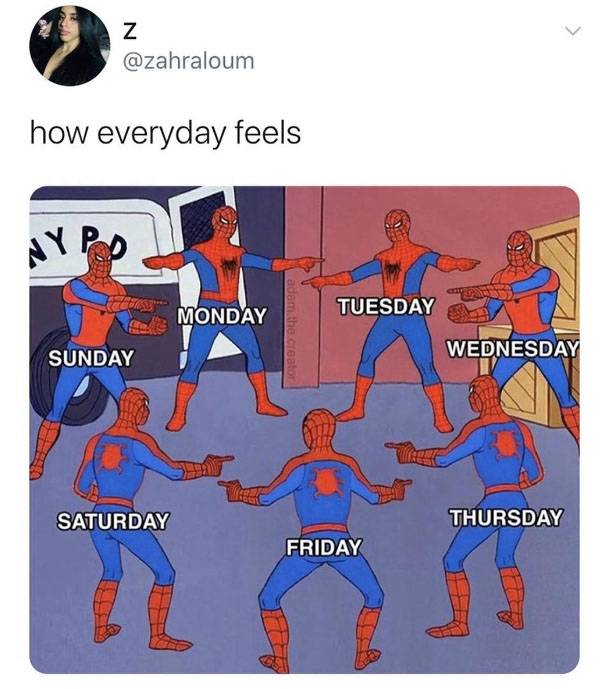 via @zahraloum
2. Our pets are LOVING it
We can always count on Thoughts of Dog to make us belly laugh. So stinking cute!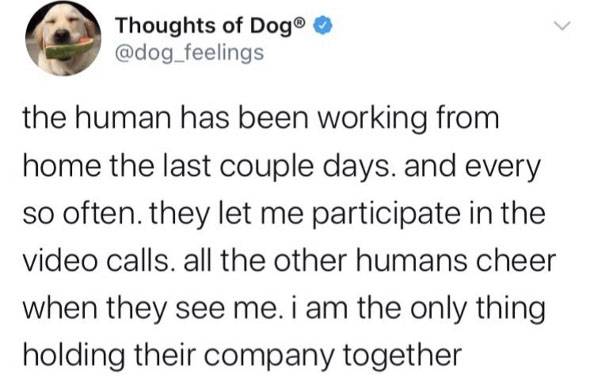 via @dog_feelings
3. No TP shortage here
What was once taking up precious closet space is now a precious commodity. Who would've thought?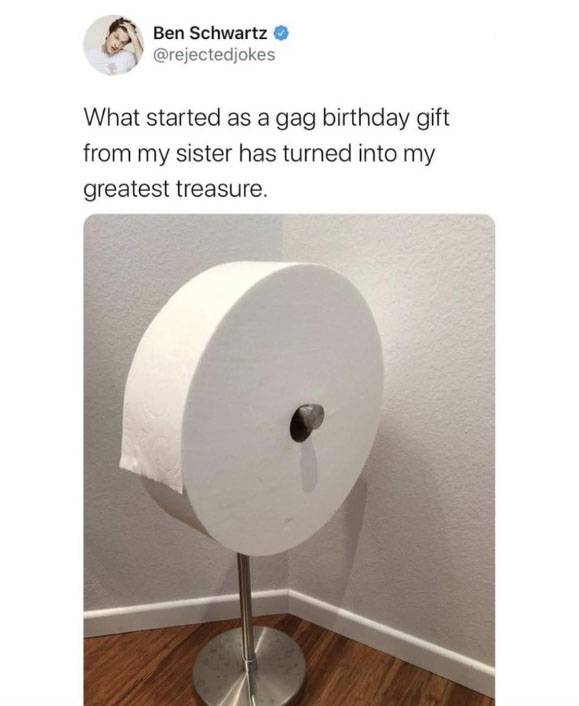 via @rejectedjokes
4. Imagine the thicc history book chapter
Can you even wrap your head around how much information they'll have to cram into the curriculum?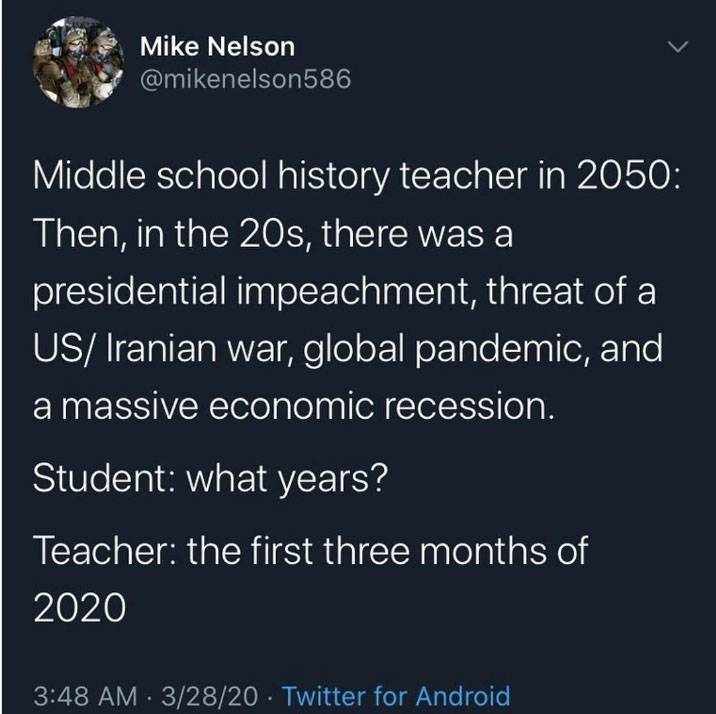 via @mikenelson586
5. Yes, we're judging
Just stay home and then no one can judge you.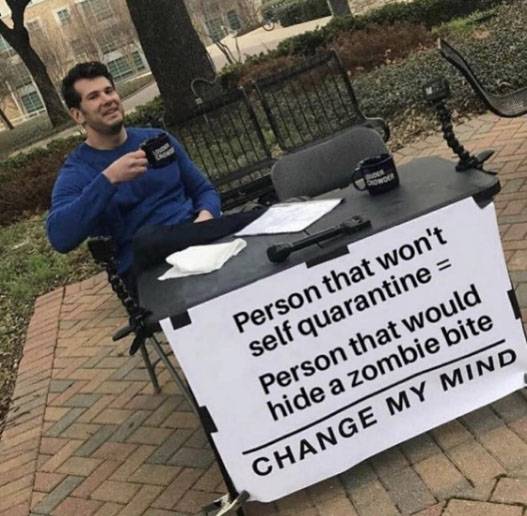 via @douggiehouse
6. When self-care just isn't cutting it
There's only so much Pinterest can do right now.
via @mytherapistsays
7. We're all in this together
And we'll all be looking like this together when it's over too. (BoredPanda has a ton of great memes, by the way.)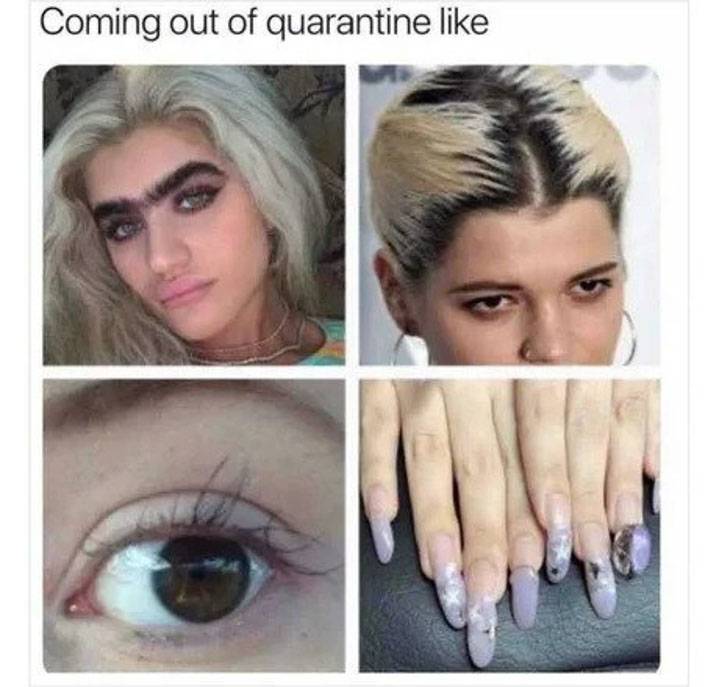 via BoredPanda
8. Joe, Carole, and the gang entered right on cue
If you thought a global pandemic was crazy, then you haven't binge-watched the captive tiger fiasco of Oklahoma.
via @maryyyyrosee
9. Wait, this isn't normal?
Introverts have been preparing their whole lives for this.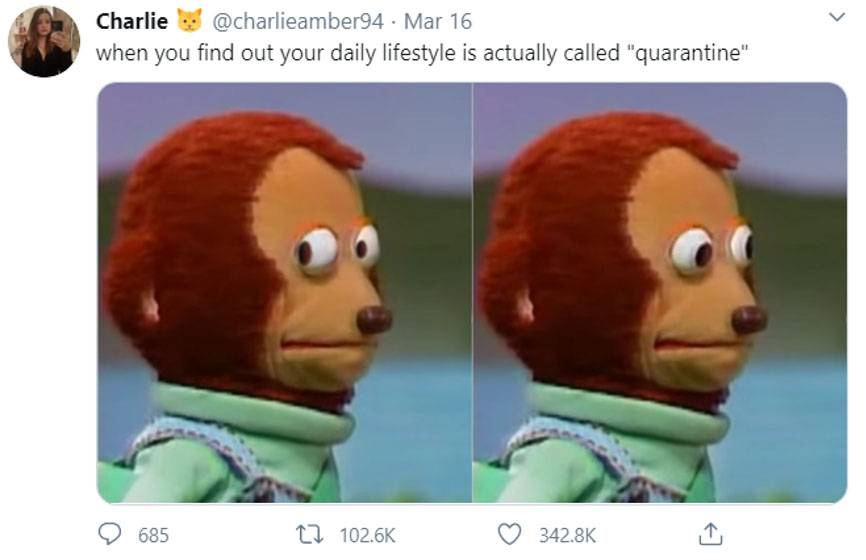 via @charlieamber94
10. Wholesome and pure
What better way to wrap up this list than with a wholesome meme of a dedicated and sweet professor. University of North Carolina Law School professor John V. Orth is actually just 73 years old, but we'll let his student, Montana Vaughn, slide (this time).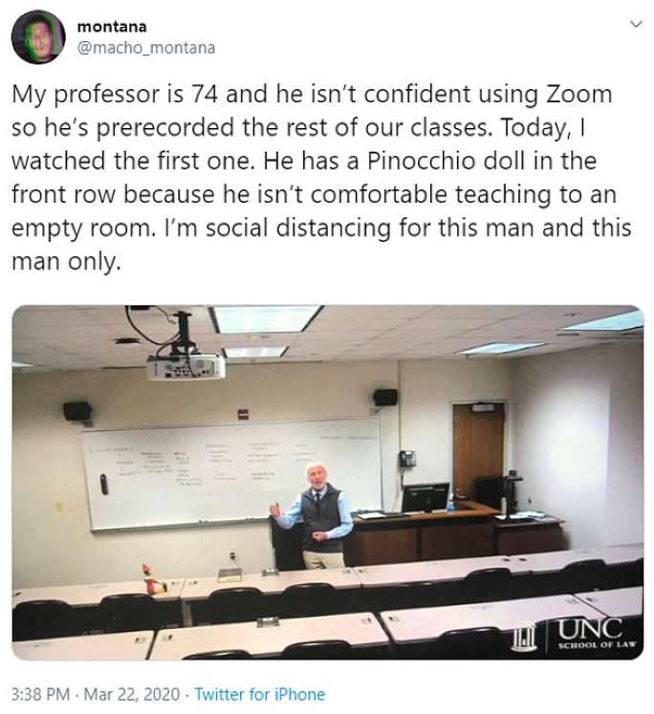 via @macho_montana
There you have it, fam—our team's top 10 picks for the funniest quarantine memes so far. We're sure we'll have a lot more to share in the coming weeks, so stay tuned!
If we missed one of your favorites, send it our way on Twitter, Facebook, or Instagram!