Students are settled in back at school now, whether that's from home or in person. Here are some general tasks and resources to help students plan for the college search and admission process, plus specific calendar dates to track throughout the month for October holidays, test prep, and more. Happy college planning!
General monthly planning
Month-long observances and celebrations
Friday, October 1
The FAFSA opens
Today is the first day prospective college students can begin filing the Free Application for Federal Student Aid! If you have students who will be in college next year, remind them to submit the form ASAP.
How to Fill Out the FAFSA, Step-by-Step: Encourage your students to start thinking about the FAFSA now with this step-by-step guide to completing their forms.
World Vegetarian Day
Today's the day to celebrate and educate others on the vegetarian way of life.
A Vegetarian's Guide to College: If your students are looking for a diet or lifestyle change, here's an article that walks them through vegetarianism in college.
Sunday, October 3
Start of Get Organized (GO) Week
Observed since 1991, this week is the time to stop putting off those projects you've been meaning to do and get organized!
Video: Organizations and Time Management Skills: Students can boost their organizational skills with this great video from college student Jordan-Paige.
Start of Fire Prevention Week
Fire safety is so important for us all. Spread awareness and Learn the Sounds of Fire Safety! from the National Fire Protection Association.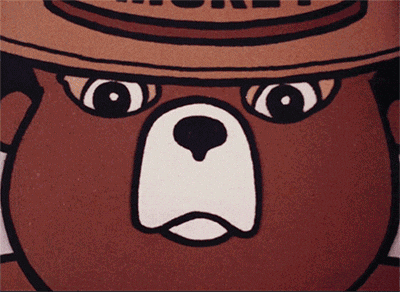 US National Archives via GIPHY
Monday, October 4
Start of Customer Service Week
This is a week to celebrate the important role customer service workers play in our daily lives, especially during the pandemic. Drop a customer service worker some extra kindness (and maybe an extra tip) this week!
Free SAT Bootcamp
Students can sign up for a free Kaplan SAT Bootcamp session on Monday the 4th from 7:00–8:30 pm.
Tuesday, October 5
World Teachers' Day
Sponsored by UNESCO and Education International, today is a day to help the world better understand the role of teachers in the development of students and our society overall. If you have students who want to go into teaching, be sure to share our lists of colleges with great Education programs.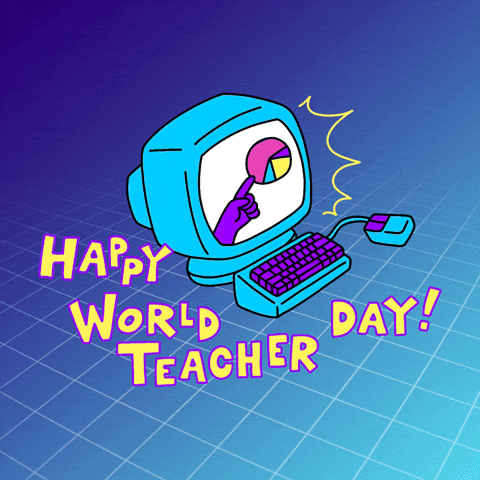 via GIPHY
Sunday, October 10
Start of Earth Science Week
Celebrate and promote earth science education this week! The theme for 2021 is "Water Today and for the Future."
Monday, October 11
Indigenous Peoples' Day
Today celebrates and honors Native Americans while commemorating their histories and cultures.
Native American Heroes of History: Part 1 & Part 2: Learn more about the fascinating and impactful history of Native Americans with our Heroes of History series.
Canadian Thanksgiving
Happy Thanksgiving to our neighbors to the North!
Tuesday, October 12
Free ACT Prep Class
Students can get ready for the ACT with this free prep class from Kaplan on Tuesday the 12th between 6:30–7:30 pm.
Tuesday, October 19
Free scholarship search webinar
Our friends at Moon Prep are hosting a nine-day video crash course on The Search for Scholarships starting Tuesday the 19th. Sign up for free to learn scholarship application tips and tricks from experienced college counselors.
Thursday, October 21
Free admission deadline webinar
If your students are thinking about applying to college Early Decision, they may be interested in Moon Prep's other free webinar this week. Does Applying Early Really Help in Getting Into Your Dream School? will take place on Thursday the 21st at 8:00 pm.
Saturday, October 23
Free SAT Bootcamp
If they miss the first session, students can still prep for the SAT with Kaplan on Saturday the 23rd from 1:00–2:30 pm.
Sunday, October 24
United Nations Day
Today is a day to celebrate the founding of the United Nations in 1948, an organization dedicated to world peace and the protection of human rights.
Why Model UN Is the Perfect High School Extracurricular: If your students are looking for a fun and impressive activity to put on their college applications, Model UN could be a great option.
Free ACT Prep Class
If they need another session to prepare, Kaplan has a second free ACT prep class this month on Sunday the 24th from 1:00–2:00 pm.
Sunday, October 31
Halloween
Happy Halloween from the CollegeXpress Team to you! Share your awesome costume with us on social media via Facebook, Twitter, or Instagram.
A Killer Playlist for the Spookiest Time of Year: Get in the spooky mood with this awesome Halloween-themed playlist.
Have your students joined the CollegeXpress community yet? Refer them here! They can also check out our Ultimate College Search Guide series on YouTube for quick college planning videos covering all four years of high school!