If self-reflection, faith, and moral and biblical facets align with your personal values, a Christian college could be the perfect place for you—and with the variety of Christian colleges and universities in the US, you'll never fall short of options. Students at Christian schools are exposed to courses related to Christianity and theology along with other classes in the liberal arts and sciences. Not only do they facilitate academic strength, but they also encourage religious growth through an integrated curriculum.
If you're looking for a deeper look into Christian colleges, this is a great place to learn about some of your choices. Each school listed below is a Christian institution located in the Midwestern region of the United States, the "heartland of America." If you'd like to learn more, just click the "Connect me" button underneath each school you're interested in, then they'll reach out to you with more information. Start exploring the vast possibilities and making connections with these colleges now!
Ashland University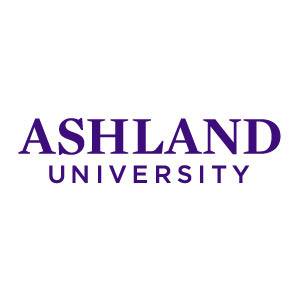 Ashland University is a church-affiliated liberal arts institution with a 120-acre campus in Ashland, Ohio—60 miles southwest of Cleveland. AU offers 60+ majors, including notable programs in Nursing, Education, Forensic Science, Criminal Justice, and Business. Christian values serve as a core element of Ashland's institutional identity, while respect for the diversity of values and faith of each person is emphasized across campus.
Cedarville University
Cedarville University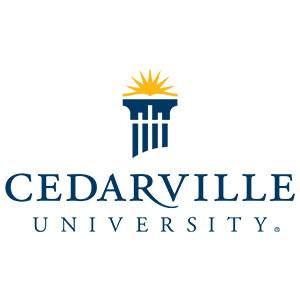 is a church-affiliated private liberal arts university with a 441-acre campus located in Cedarville, Ohio—only 20 miles from Dayton. Undergraduate students spend roughly 1,000 days experiencing a world-class education in a vibrant, truly Christian learning community. With a Bible minor built into all undergraduate programs and biblical integration in every course, Cedarville is driven by an unwavering commitment to the inerrancy and authority of Scripture.
Evangel University
Evangel University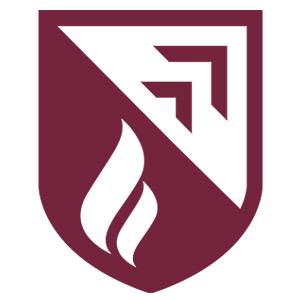 is a church-affiliated liberal arts university on an 80-acre campus in Springfield, Missouri. The University's faith-based culture and education rooted in a biblical worldview strengthen all students, faculty, and staff. Hands-on learning experiences are also available to every student, pairing book knowledge with real-world experience and making Evangel a premier Christian university.
Grace College
Grace College & Seminary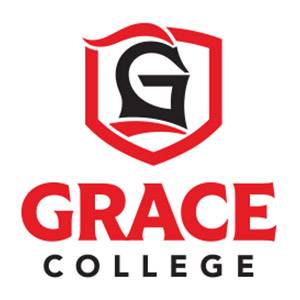 is an evangelical Christian community of higher education with a 180-acre campus in Winona Lake, Indiana. The College emphasizes a biblical worldview and teaches students to own their faith and recognize Scripture as the Word of God. Students can reduce their cost of tuition by 25% by getting nearly any bachelor's degree in just three years and have the option to add a master's degree to finish in four years.
Hillsdale College
Hillsdale College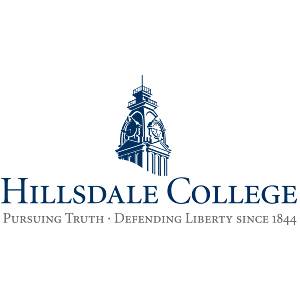 is a private liberal arts college in Hillsdale, Michigan—approximately 70 miles from Ann Arbor, Toledo, Lansing, and Fort Wayne. The College offers a literary, scientific, and theological education combined with moral and social instruction. Students can strengthen their faith and engage in respectful dialogue with students of other faith traditions by participating in student-led religious services and activities through the vast array of student life organizations and community volunteer opportunities on campus.
Indiana Wesleyan University
Indiana Wesleyan University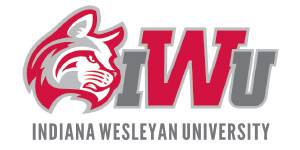 is a private Christian liberal arts university in Marion, Indiana—65 miles northeast of Indianapolis. IWU is the largest institution in the Council for Christian Colleges and Universities (CCCU) and first institution in the CCCU to be recognized by the New Media Consortium as a world leader in innovative approaches to the use of technology. Modern campus facilities include a $22 million Chapel Auditorium, 11 residence buildings and townhouses, a multipurpose wellness and recreation center, a student center with a movie theater, a new 2,500-seat football stadium, and more.
Malone University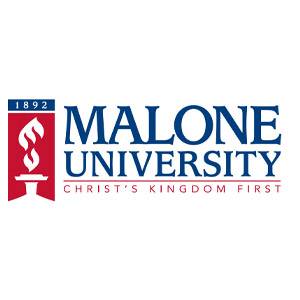 Malone University is a Christian liberal arts university in Canton, Ohio—20 miles south of Akron—that's affiliated with the Evangelical Friends Church–Eastern Region. Although primarily a teaching university, Malone offers students the opportunity to create new knowledge through its annual undergraduate research symposium. Students can also explore and develop their beliefs, values, attitudes, and skills through classroom and extracurricular activities, the arts, athletics, service learning, study abroad, and spiritual life offerings.
Moody Bible Institute
Moody Bible Institute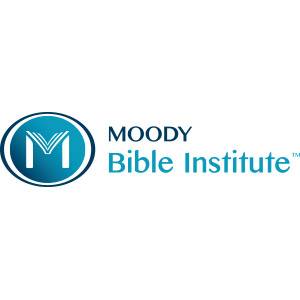 is a private church-affiliated institution in Chicago, Illinois. In addition to more than 20 areas of study and a foundational knowledge of the Bible and theology, Moody offers students leadership and cross-cultural learning experiences through many different student organizations. Students gain insight of the Bible and theology while sharpening practical skills and receiving ministry and career experience to broaden their opportunities after graduation.
North Park University
North Park University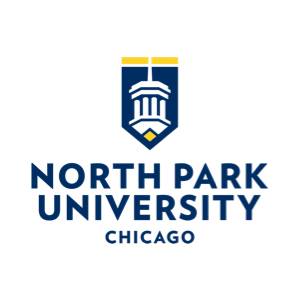 is a private Christian university located on the northwest side of Chicago, Illinois. With a 12:1 student-faculty ratio and an average class size of 17, North Park is a Christian, city-centered, intercultural university where faith, learning, and service meet. Students build community with one another through 15 varsity athletic teams and an array of cultural, social, academic, and political student organizations on campus.
Southwest Baptist University
Southwest Baptist University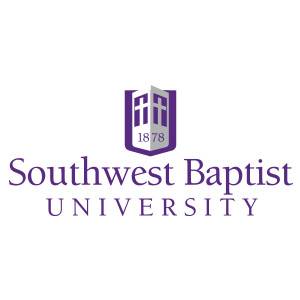 is a church-affiliated university in Bolivar, Missouri—28 miles north of Springfield. Students can choose from more than 80 areas of study and connect through more than 45 student organizations, residence hall activities, and intramurals. Opportunities such as internships, study abroad, missions, group projects, and independent research also allow students to gain the knowledge, skills, and abilities they need for personal and professional achievement.
Connect me with Southwest Baptist!
Sterling College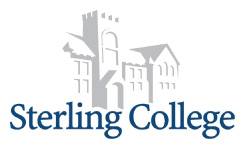 Sterling College is a private Christian college located in Sterling, Kansas—65 miles from Wichita. Sterling challenges students academically in an environment that's enthusiastically Christian with more than 80 programs of study. Students also have the opportunity to grow spiritually by exploring their faith and identity through weekly chapel services, Bible study, and domestic or international mission trips.
Trinity Christian College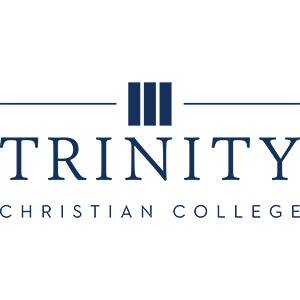 Trinity Christian College is a four-year Christian liberal arts college on a 50-acre campus in suburban Palos Heights, Illinois—25 miles southwest of Chicago. The College offers more than 80 programs of study to students from 35 states, four Canadian provinces, and eight countries. Trinity offers a caring Christian community where students form life-long friendships and grow in their faith while joining together in worship, student activities, leadership, and service projects.
To explore even more great Bible-based college choices, check out our full list of featured Christian School Profiles.