Hispanic-Serving Institutions Week is an annual celebration of colleges and universities that excel when it comes to supporting Hispanic students. Schools are eligible to apply for federal funding as an HSI when 25% or more of their undergraduate student body identifies as Hispanic or Latino. But many colleges go above and beyond this minimum classification to ensure these students succeed through diverse programming and campus opportunities. Learn more about HSIs and everything they have to offer by exploring these schools in the midwestern and western US. You can request more information from any HSI below by clicking the green "Connect me" buttons.
Please note: Many of these colleges have official partnerships with the Hispanic Association of Colleges & Universities, but not all of them. Any college without a partnership was confirmed to meet the standards of an HSI through the organization Excelencia in Education.
Angelo State University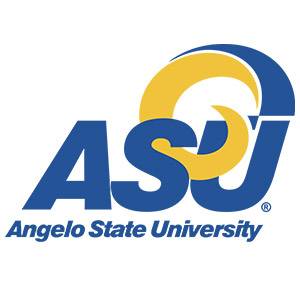 Angelo State University is a public comprehensive university in San Angelo, Texas. Recognized as a 2022 College of Distinction, the University supports students with small classes sizes, experiential learning opportunities, access to cutting-edge technology, a diverse campus life, and more. With one of the largest endowed scholarship programs in the nation, Angelo State awards 45% of students with Distinguished Scholarships, and students who don't receive them are still eligible for other gift and financial aid.
ASU fast facts
Azusa Pacific University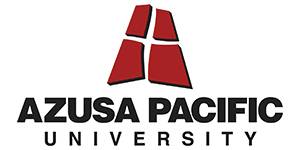 Azusa Pacific University is a private comprehensive Christian university in Azusa, California. Ranked among "America's Best Colleges," APU offers 60 major programs, financial aid for 100% of students, 20+ study abroad opportunities, 19 NCAA Division II athletic teams, and much more to 4,400 undergraduates. The University's faculty scholars help students pursue research opportunities and explore their goals and aspirations for the future.
APU fast facts
California Baptist University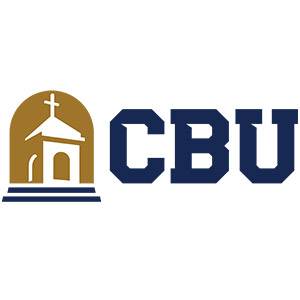 California Baptist University is a private liberal arts university in Riverside, California—60 miles from Los Angeles. With an enrollment of nearly 11,500 students, the University offers more than 150 academic programs, a student-faculty ratio of 19:1, and an average class size of 22 students. New students benefit from CBU's unique First-Year Experience (FYE), which helps ease freshmen into University life and the campus community through activities and services to promote student success.
CBU fast facts
Concordia University Irvine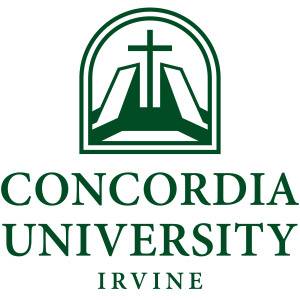 Concordia University Irvine is a Lutheran coeducational institution in Irvine, California—50 miles south of Los Angeles. The University has a total enrollment of more than 36,000 students who study in over 60 programs and get involved in 40+ on-campus organizations. CUI's featured Enduring Questions & Ideas curriculum advances each student's education by pairing certain courses that explore big ideas and facilitate big questions.
CUI fast facts
Fresno Pacific University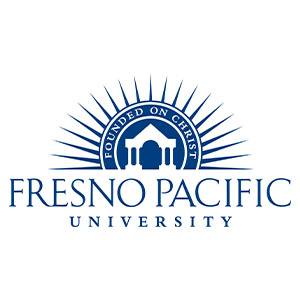 Fresno Pacific University is a private liberal arts university affiliated with the Mennonite Brethren Church and located in Fresno, California. With a total enrollment of over 4,000, the University offers students 40 majors, 38 minors, and a 13:1 student-faculty ratio. FPU facilitates student success through programs like STEM learning communities, a University Scholars Program, and the ALAS Intercultural Learning Center.
FPU fast facts
Holy Names University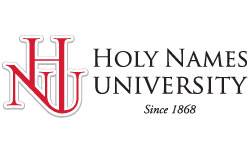 Holy Names University is a Catholic liberal arts institution in Oakland, California. The University is home to a close-knit student body of under 1,000 students who study in 45 programs, benefit from a 10:1 student-faculty ratio, and get involved in 15 NCAA Division athletic teams and 14 campus clubs. Students serve as leaders, mentors, and activists in service learning projects, internships, and volunteer opportunities with Habitat for Humanity, Make-A-Wish Foundation, and more.
Holy Names fast facts
Houston Christian University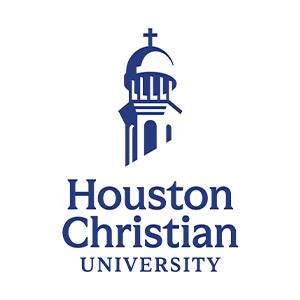 Houston Christian University is a Baptist university in southwest Houston, Texas. With approximately 2,400 undergraduates and a 14:1 student-faculty ratio, the University offers over 60 majors for students to choose from. Named one of the most ethnically diverse Christian universities in the West, HCU also provides opportunities like the Honors College and collaboration with scholars and ministry leaders.
HBU fast facts
Howard Payne University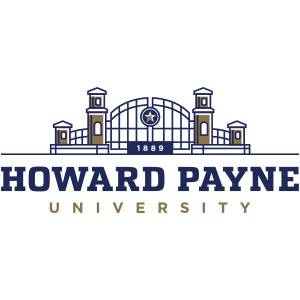 Howard Payne University is a private Christian Baptist university in Brownwood, Texas. With approximately 1,000 undergraduates and a student-faculty ratio of 10:1, students can choose from over 100 majors, minors, and pre-professional programs. HPU is ranked as a "Best Value School" in the West, offering numerous scholarships for academic achievement, leadership skills, community and church involvement, and field of study to help students pay for their education.
HPU fast facts
John Paul the Great Catholic University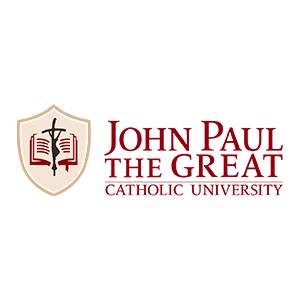 John Paul the Great Catholic University is a private religious university in Escondido, California—30 miles northeast of downtown San Diego. The University's unique academic model combines hands-on projects, mentorship, and portfolio preparation with a Catholic liberal arts education in literature, theology, and philosophy across 13 programs. With an enrollment under 300, students experience small class sizes, mentorship from industry professionals, and a community of Catholics who are passionate about creativity.
JPCatholic fast facts:
McMurry University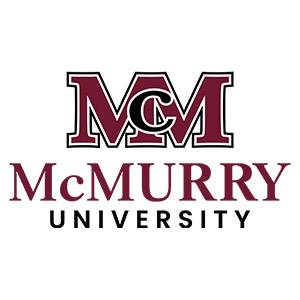 McMurry University is a private Methodist liberal arts university in Abilene, Texas. More than 1,000 students benefit from an 11:1 student-faculty ratio, over 50 distinct undergraduate programs, 40+ student-led clubs and organizations, and 21 athletic teams. The University's Community Commitment program aids families in essential industries by offering a 50% tuition discount for students whose parents or guardians work in education, health care, ministry, public safety, or civil service.
McMurry fast facts
Mount Saint Mary's University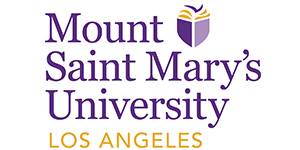 Mount Saint Mary's University is a Catholic liberal arts college for women in Los Angeles, California. Students can choose from more than 30 majors and nearly 50 minors, participate in study abroad and faculty research, and pursue other experiential learning opportunities. As the only women's university in Los Angeles MSMU offers students the benefits of a major business district, entertainment venues, diverse learning, and a gorgeous landscape.
MSMU fast facts
North Park University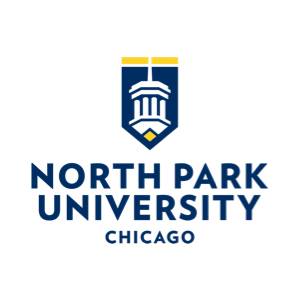 North Park University is a private comprehensive Christian university in Chicago, Illinois. NPU's 3,200 students are enrolled in more than 120 academic programs across seven colleges and schools in the sciences, humanities, business, and the arts. Designated as a College of Distinction, the University supports student success through a 12:1 student-faculty ratio; an average class size of 17; rigorous programs in popular fields such as business, nursing, biology, and exercise science; and more.
NPU fast facts
Schreiner University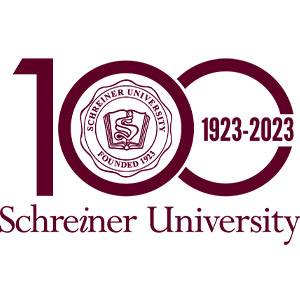 Schreiner University is a private Presbyterian liberal arts institution in Kerrville, Texas—over 60 miles northwest of San Antonio. The University offers more than 1,200 students 40+ undergraduate majors and minors—including new programs in Criminal Justice, Civil Engineering, and Mechanical Engineering—as well as a 13:1 student-faculty ratio. Recognized as a College of Distinction for Equity and Inclusion, Schreiner financially supports students through a four-year fixed tuition rate, plus freshman scholarships worth up to $100,000 over four years.
Schreiner fast facts
Southwestern University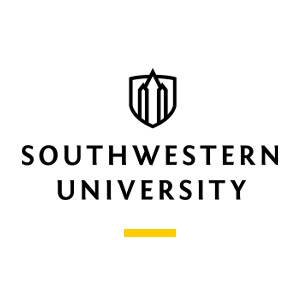 Southwestern University is a private Methodist liberal arts and sciences university in Georgetown, Texas—28 miles north of Austin. The University's curriculum incorporates the humanities, fine arts, and social and natural sciences across 37 majors and seven pre-professional programs. More than 1,500 students engage in dynamic classroom discussions and real-world learning experiences that empower them to think effectively, collaborate, and view problems from multiple perspectives.
Southwestern fast facts
Texas Wesleyan University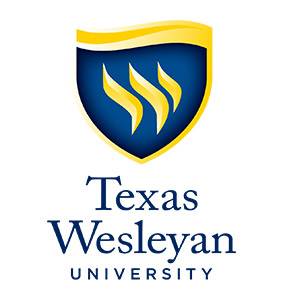 Texas Wesleyan University is a private Methodist institution four miles from downtown Fort Worth, Texas. More than 2,600 students are enrolled in 30 undergraduate majors and enjoy a generous scholarship program offering up to $22,000 per year. Texas Wesleyan supports students who want to teach the next generation, research animal life in exotic locations, take the stage as a performing artist, attend graduate school, or anything else they set their minds to.
Texas Wesleyan fast facts
Connect me with Texas Wesleyan!
University of Redlands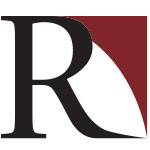 The University of Redlands is a private liberal arts university in Redlands, California—65 miles east of Los Angeles. With an enrollment of over 4,900, the University offers 40 programs of study and an average class size of 18. Students can take advantage of personalized career prep resources through the Office of Career and Professional Development as well as extensive opportunities for community service and awareness events for social justice initiatives.
Redlands fast facts
University of the Incarnate Word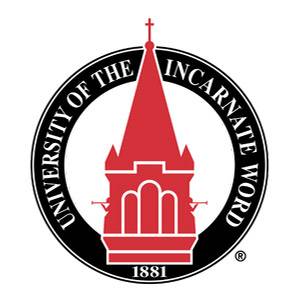 University of the Incarnate Word is a private Catholic liberal arts university near the center of San Antonio, Texas. The University has over 90 undergraduate academic programs in 11 schools and colleges; a 12:1 student-faculty ratio; Division I athletics; and an enrollment of nearly 8,000 total students. As the largest Catholic college in Texas, UIW is committed to social justice and community service through transformative education.
UIW fast facts
Vanguard University of Southern California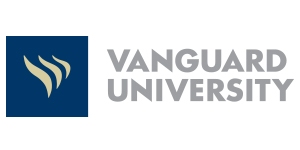 Vanguard University of Southern California is a Christian liberal arts university in Costa Mesa, California—45 miles east of Los Angeles. With 2,200 total students and a student-faculty ratio of 16:1, students can choose from 23 majors, some with concentration options, as well as eight minors. At Vanguard, 98% of students receive financial aid—including 90% receiving academic scholarships—and those who commute are ensured a full campus life through commuter-life programming and designated staff and student leaders.
Vanguard fast facts
Learn more about HSI Week with our article on How to Celebrate and Honor Hispanic-Serving Institutions Week, and continue celebrating Hispanic Heritage Month by reading more content with our special tag.