For some students, campus location weighs heavily on their final college decision. Students may have preferences on warm vs. cold climates; some may like urban or rural areas. The list goes on and on. One locational vibe many students seek is a college near the beach. The idea of getting out of class and taking a stroll in the sand is too tempting to resist. Who wouldn't enjoy a campus or college town that seems like a vacation? If this is the kind of higher education lifestyle you're looking for, then check out this list of great colleges and universities near the beach—on both the West and East Coasts. The best part is you can request more information from any of these colleges directly from this list by clicking the green "Connect me" buttons. Happy surfing!
West Coast beaches
These are some of the best schools you'll find near the beach on the West Coast. If you're looking for traditional beaches with beautiful weather year-round, look at California schools. But you can find some weather variation and still pursue your West Coast dreams in Washington State.
Seattle University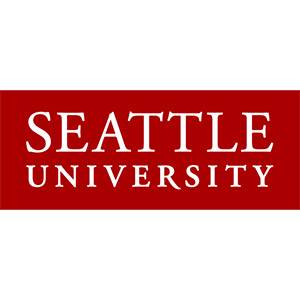 Seattle University is a private Roman Catholic university in Seattle, Washington. With a 50-acre campus, Seattle U students enjoy the natural beauty of Puget Sound and Lake Washington as well as the Cascade and Olympic Mountains while living on campus. The University offers 65 undergraduate degree programs to 4,764 undergrads through the College of Arts & Sciences, the Albers School of Business & Economics, Matteo Ricci College, the College of Nursing, and the College of Science & Engineering.
University of San Francisco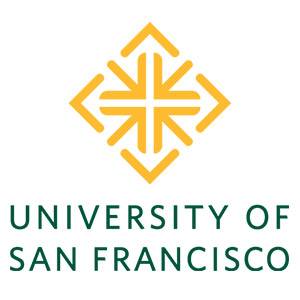 The University of San Francisco is a private Jesuit university in San Francisco, California. USF's 55-acre campus sits on a hilltop in the geographic center of the city, giving students convenient access to beaches and other natural beauty, cultural attractions, internships, and more. The University offers more than 100 majors, minors, and interdisciplinary concentrations to over 10,000 total students through the Colleges of Arts & Sciences, School of Management, School of Nursing & Health Professions, School of Education, and School of Law.
Vanguard University of Southern California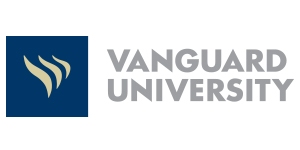 Vanguard University is a private Christian liberal arts university in Costa Mesa, California—only 45 minutes from Los Angeles. With 233 palm trees on campus and just 4.6 miles to the beach, Vanguard's 2,2000 students can take advantage of southern California's 329 days of sunshine by participating in over 50 campus clubs and intramural teams or exploring nearby cultural attractions. Designated as a Hispanic-Serving Institution, the University offers 32 undergraduate majors and minors, six graduate degrees, and six professional programs, plus a 16:1 student-faculty ratio and an average class size of 21 students.
Western Washington University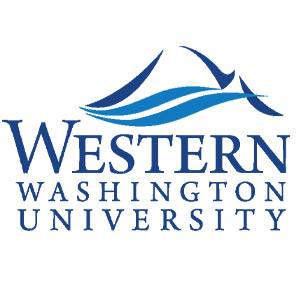 Western Washington University is a comprehensive public university in Bellingham, Washington. Situated right between the mountains and the bay, WWU's large 223-acre campus is the ancestral homeland of the Coast Salish People. To honor the special location, the University maintains Tribal Relations that benefit the school and local Native American tribes in the surrounding area. WWU also offers 175+ academic programs to over 16,000 students.
East Coast beaches
While the East Coast may not be as warm as California, the beauty of its beaches cannot be understated. Check out these colleges and universities on the beach from southeast Florida all the way to New England.
Eckerd College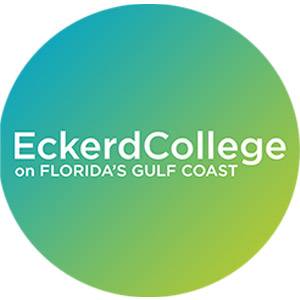 Eckerd College is a private Presbyterian college in St. Petersburg, Florida—only 25 miles from Tampa. With a 188-acre campus on Boca Ciega Bay, Eckerd students enjoy a mile of breezy waterfront and take advantage of the many experiential learning and water-based intramural, club, and intercollegiate sports available. The College also offers 42 majors, 52 minors, and over 80 on-campus clubs to 1,950 students from 48 states and 35 countries.
Florida Atlantic University
Florida Atlantic University is a public research university in Boca Raton, Florida—only 15 miles from Fort Lauderdale. FAU sits on an 830-acre main campus just three miles from the ocean, along Highland Beach on the eastern edge of the state. Though the University offers over 35,000 students more than 170 degree programs across 10 academic colleges at six different campuses and facilities throughout the state, the Boca Raton campus is the first and largest of the FAU's locations.
New York University Abu Dhabi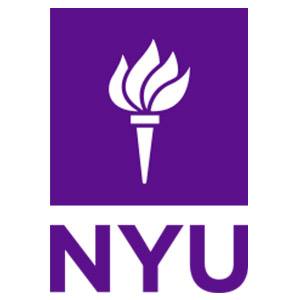 New York University is a private university in New York City, New York, with two other campuses in Abu Dhabi and Shanghai. Though this beachy school technically lies in the Persian Gulf and not on the East Coast, it deserves mentioning on this list: NYU Abu Dhabi is located on an 80-acre campus on Saadiyat Island, right near the beach, and offers students a diverse liberal arts and research education. The Abu Dhabi campus also offers 25 undergraduate majors to over 1,600 students from more than 115 countries.
Connect me with NYU Abu Dhabi!
Salve Regina University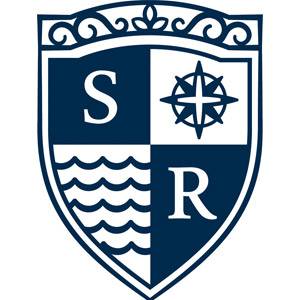 Salve Regina University is a private Roman Catholic liberal arts university in Newport, Rhode Island—35 miles from Providence. Named one of the "50 Most Beautiful College Campuses in America," Salve Regina sits on an 80-acre coastal campus that's recognized by the National Register of Historic Places for its turn-of-the-century summer estate buildings. The University offers 46 majors, 42 minors, and nearly 70 on-campus organizations to 2,700 total students.
University of North Carolina at Wilmington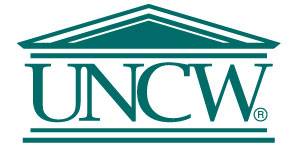 The University of North Carolina at Wilmington is a comprehensive public university in Wilmington, North Carolina. UNCW sits on a large 661-acre campus in the southeastern part of the state, only 10–15 miles from many Atlantic coast beaches, offering extensive field research opportunities for Science majors. The University offers 58 undergraduate majors, more than 80 graduate programs, and over 300 campus organizations to 18,000 students.
University of Rhode Island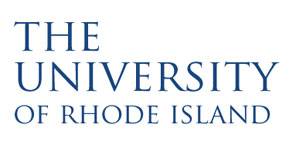 The University of Rhode Island is a comprehensive public university in Kingston, Rhode Island—30 miles south of Providence. Recently named the "Most Beautiful Coastal Campus" on the East Coast, the University sits on 1,200 picturesque acres just minutes from the beach. URI offers 90 undergraduate and 80 graduate degree programs through the Colleges of Arts & Science, Business Administration, Engineering, Environmental & Life Sciences, Human Science & Services, Nursing, and Pharmacy.
University of Tampa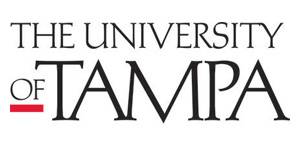 The University of Tampa is a comprehensive private university in Tampa, Florida. Located on the Gulf Coast, UT's campus allows easy access to career-building internships, arts and entertainment, and sporting events in downtown Tampa as well as world-renowned Gulf beaches. The University offers 200 fields of study to 9,600 students through the College of Business, College of Arts & Letters, College of Natural & Health Sciences, and College of Social Sciences, Mathematics & Education.
Explore even more of our featured college lists to learn more about colleges and universities based on a variety of regions and interests!