Breathe in the fresh air. Take in the glorious views. Watch the sunset over the peaks. This could be you every day if you attended a college or university in or near the mountains. And lucky for you, we've compiled a list of them right here! Location is a huge factor for many students when conducting their college research, and why shouldn't it be? You're going to be there for at least four years, so you should go somewhere you feel comfortable and happy. If the wilderness is your thing, then check out these colleges that are all within less than an hour of a mountain (or a few). The best part is you can explore them further by clicking on any name or logo to visit the school's CollegeXpress profile, or press the green "Connect me" button to request information directly from this page—then they'll reach out to you via email with more information. Happy college hunting!
Appalachian State University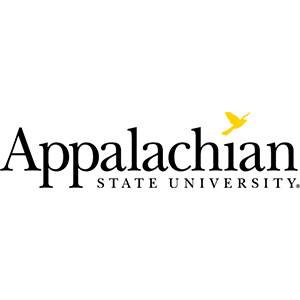 Appalachian State University is a public coeducational university with multiple campuses in Boone, North Carolina—95 miles from Winston-Salem and 100 miles from Charlotte. App State sits on a 1,300-acre campus surrounded by the Blue Ridge Mountains, which attracts outdoor enthusiasts year-round for hiking, skiing and snowboarding, mountain biking, and much more. The University offers 150 bachelor's degrees and 70 graduate programs through Colleges of Arts & Sciences, Business, Education, Fine & Applied Arts, and Health Sciences as well as the School of Music.
Castleton University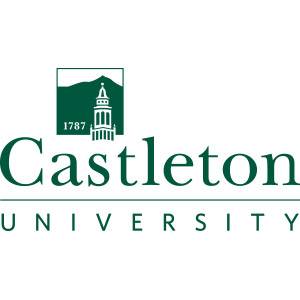 Castleton University is a public coeducational university in Castleton, Vermont—within easy driving distance of Burlington to the North and Boston to the south. Castleton's 165-acre campus is nestled in the scenic Lakes Region of Vermont between the Green Mountains and the Adirondacks, offering outdoor activities for all seasons. The University's 2,400 students choose from 75 career-focused academic programs as well as more than 100 clubs, activities, and intramural sports.
Colorado Christian University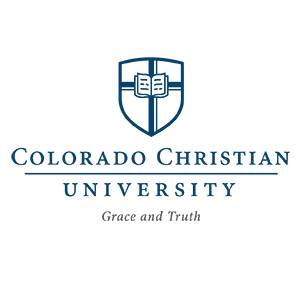 Colorado Christian University is an interdenominational Christian university in Lakewood, Colorado—just 10 miles from Denver. CCU's 26-acre campus provides easy access to both downtown Denver, offering arts and sports scenes, and extreme outdoor adventure opportunities in the Rocky Mountains. The University's 8,579 students pursue 100 majors, minors, and emphases while also benefitting from ministry hours, first-year discipleship groups, and student-led mission trips.
Colorado State University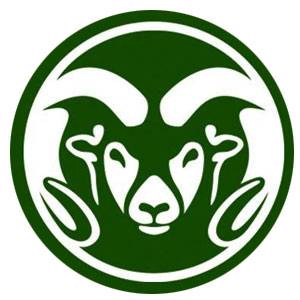 Colorado State University is a public land-grant university in Fort Collins, Colorado. CSU's 586-acre campus offers over 300 days of sunshine per year and access to 35,000 acres of natural areas, 48 city parks, 10 miles of river, and 315 miles of bike lanes and trails in the foothills of the Rocky Mountains. The University's 27,218 students benefit from over 70 undergraduate majors, over 100 graduate programs, and hundreds of concentrations to choose from as well as a 17:1 student-faculty ratio.
Regis University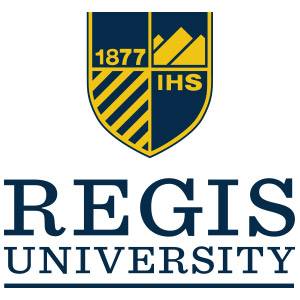 Regis University is a private Jesuit Catholic liberal arts university in Denver, Colorado. Regis's 90-acre campus offers museums, cultural opportunities, and more around downtown Denver as well as the chance to climb nearby mountain peaks with the Rocky Mountains in its backyard. On campus, 6,900 students choose from more than 55 undergraduate majors and benefit from a 12:1 student-faculty ratio as well as numerous opportunities to volunteer.
University of Alaska Fairbanks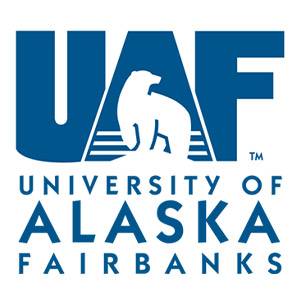 The University of Alaska is a public institution with a main campus in Fairbanks, Alaska—just 200 miles south of the Artic Circle. Designated a land-, sea-, and space-grant institution, UAF's 2,250-acre campus sits only four miles from downtown Fairbanks as well as a 15-minute drive from mountain trails and snowboard and ski slopes. The University's 6,000 students can choose from 142 degree programs and benefit from an 11:1 student-faculty ratio as well as the surrounding wilderness that offers endless opportunities for research and fieldwork.
University of Colorado Boulder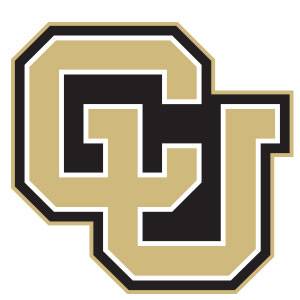 The University of Colorado Boulder is a comprehensive public university in Boulder, Colorado—27 miles northwest of Denver. CU Boulder's 600-acre campus sits at the foot of the Rocky Mountains, offering unique opportunities for research in focus areas such as Bioscience and Environmental Sciences, plus opportunities through the Outdoor Program for group adventure trips. The University's 31,820 students can choose from 150 fields of study as well as more than 300 campus and community organizations.
University of Idaho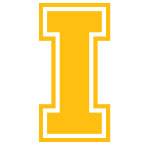 The University of Idaho is a public comprehensive land-grant institution in Moscow, Idaho—90 miles southeast of Spokane, Washington. U of I's 1,354-acre campus and University farm are situated directly between the rolling Palouse hills and Moscow Mountain. The University's 10,791 students benefit from 94 bachelor's programs to choose from and opportunities to get in the lab or studio for hands-on research from their first semester on campus.
University of Vermont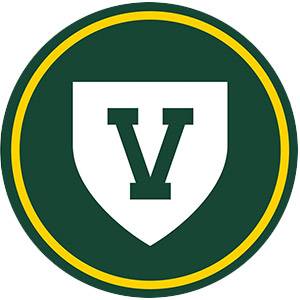 The University of Vermont is a public comprehensive institution in Burlington, Vermont—just 90 miles south of Montreal, Quebec, Canada. UVM's 460-acre hilltop campus overlooks Burlington to Lake Champlain and the Adirondack Mountains beyond, offering the forests, farms, and spirit of Vermont as a vast learning opportunity. The University's 10,700 undergraduate choose from over 100 bachelor's programs and benefit from unique learning opportunities like 500 study abroad programs in 70 countries.
Western Washington University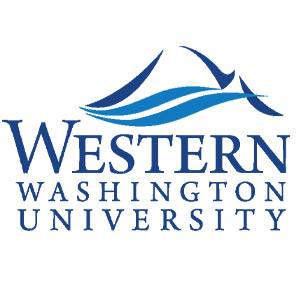 Western Washington University is a public comprehensive university in Bellingham, Washington. The 223-acre campus is situated on a hillside between the mountains and the bay, offering some of the most popular ski areas in the region. The University offers its 16,121 students over 175 academic programs as well as class sizes of 27 students on average, where professors strive to make personal connections with their students.
Not sold on attending college in the mountains? Check out these awesome schools by the beach instead, or browse colleges by other interests and locations with all our featured college lists.