Many students dream of life in the big city, where there are thousands of restaurants, shops, museums, and other fun places to explore. There are events happening every day and hundreds of thousands of new people you could potentially meet. And when is a better time to experience that lifestyle than when you're young and in college? Start exploring potential schools by checking out this list of featured colleges and universities in two of the biggest cities in the country—New York City and Chicago—plus a few honorable mentions if you're looking for schools in other areas. The best part is you can connect with any of these schools by clicking the green "Connect Me" buttons to request more information instantly. Start searching for the big-city college of your dreams right here!
New York, New York
New York is the city everyone thinks of when you have dreams of moving to the big city and chasing your passions. It's home to Broadway, world-renowned restaurants, Wall Street, some of the best shopping, and so much more. If you're looking for that high-energy lifestyle to back your academic pursuits, you should seriously consider these colleges and universities in the Big Apple.
College of Staten Island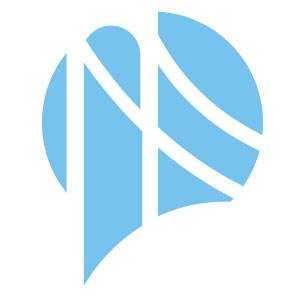 The College of Staten Island is a public liberal arts college with a 204-acre campus in the heart of Staten Island. As the largest single college campus in New York City, CSI is a rural oasis in an urban setting with picturesque trees, lawns, and gardens. CSI St. George—a new campus extension conveniently situated near the Staten Island Ferry and the Island's transportation hub—offers an assortment of undergraduate and graduate classes as well as easy travel for commuters and access to New York City.
Columbia University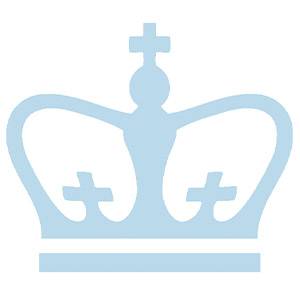 Columbia University is a private coeducational institution in the heart of New York City. With a student body of 1,500 coming from all 50 states and more than 100 countries, students benefit from over 250 years of rich history and distinction, easy access to the immense resources of the city, and a dynamic residential community. Columbia's unique Core Curriculum of philosophy, history, politics, literature, art, music, science, and writing offers a strong foundation for the 100 undergraduate majors and concentrations offered through four undergraduate colleges.
Fashion Institute of Technology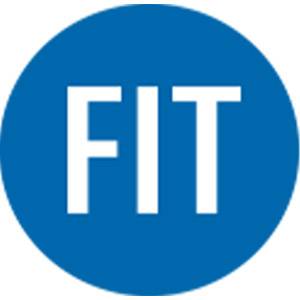 The Fashion Institute of Technology is a public school of art, design, business, and technology located in midtown Manhattan, near the center of the city's fashion industry. Being one of FIT's 2,000+ undergraduates means you'll have tremendous opportunities to learn, play, and explore the abundance of New York City from the lively Chelsea neighborhood. The Institute's 25 undergraduate degrees concentrated into 10 majors offer dynamic classes that reflect real-world industries while also providing internships for hands-on learning in those industries across the city.
Fordham University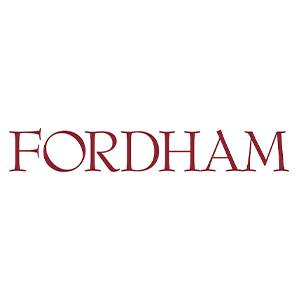 Fordham University, known as the Jesuit University of New York, is a private Roman Catholic institution in the Bronx. Fordham's two residential campuses offer more than 60 majors in the liberal arts, sciences, and business. Rose Hill, adjacent to the New York Botanical Garden and the Bronx Zoo, is a quintessential leafy green college campus featuring beautiful Gothic architecture. The Lincoln Center campus is in the cultural heart of Manhattan, a landscaped urban setting near Lincoln Center for the Performing Arts, Central Park, and Columbus Circle.
Marymount Manhattan College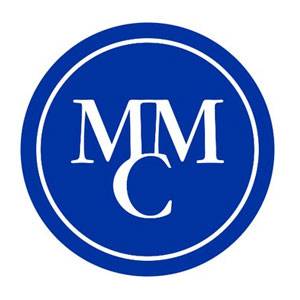 Marymount Manhattan College is a private liberal arts college in midtown Manhattan. The College's location on the Upper East Side means students are just a few subway stops away from Wall Street, Broadway, Museum Mile, the United Nations, and major TV networks. Marymount offers 31 majors, more than 40 minors and pre-professional programs, and the unique CityEdge college-to-career program, which provides students with a personalized education paired with top-notch career development opportunities across the city.
New York University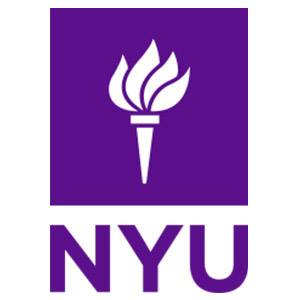 New York University is one of the largest private universities in the country, with 18 schools, colleges, and centers on campuses in 15 major cities across the globe, including New York City; Washington, DC; Abu Dhabi, United Arab Emirates; London, England; Madrid, Spain; and Shanghai, China. The University champions academic and student diversity by ensuring accessibility and inclusion, creating one of the most diverse student bodies in the world. Being in the heart of the city removes the boundary between classroom and real-world opportunities in more than 270 areas of study.
Pace University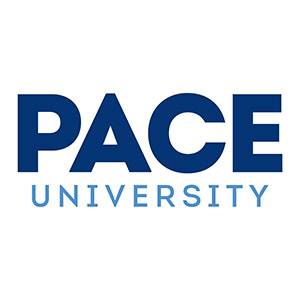 Pace University is a private comprehensive university with two campuses in the heart of NYC and suburban Pleasantville-Briarcliff. The University offers more than 100 majors and accelerated bachelor's/graduate degree program, extensive career preparation, and over 100 clubs and organizations for students. The city is your campus at Pace, with cultural and professional activities, learning opportunities, and internships at places like the Federal Reserve, Microsoft, Lincoln Center, the New York Stock Exchange, and more.
St. John's University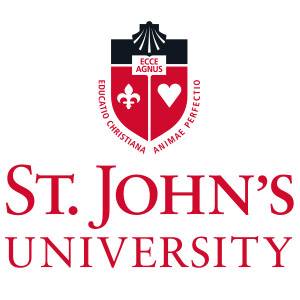 St. John's University is a private Roman Catholic institution with a main campus in the Jamaica section of Queens. The University offers more than 100 programs based on an "options-oriented" core curriculum, which include numerous study opportunities throughout New York and around the globe. St John's also supports student life and exploration by offering discounted tickets to things like sporting events, Broadway shows, and countless other cultural events in the city.
Wagner College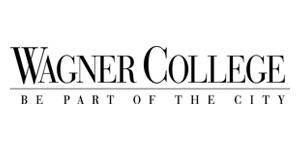 Wagner College is a private liberal arts college on Staten Island. Set on a hill overlooking the Atlantic Ocean and New York Harbor, the College's park-like campus is just a ferry ride away from the cultural, intellectual, and professional heart of Manhattan. Wagner's 2,175 students benefit from practical learning experiences throughout the city grounded in a broad-based liberal arts curriculum, with 35 academic majors, 25 minors, and 14 interdisciplinary minors to choose from.
Chicago, Illinois
Chicago is the city for the best deep-dish pizza, food festivals that'll ignite your taste buds, outdoor concerts and sporting events for your utmost entertainment, and much more. If you want everything a big city has to offer but would like to escape once in a while, Chicago is just a hop, skip, and a jump to the Great Lakes. Check out these colleges and universities in the Windy City for a college experience that will blow you away!
DePaul University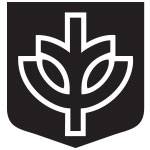 DePaul University is a private Roman Catholic university with eight undergraduate colleges and schools across two campuses in Chicago's Loop and Lincoln Park neighborhoods. The University provides students with a nationally respected, hands-on education through personal attention, broad-based liberal studies, and an integrated service learning approach where both campus and the city are the classroom. DePaul offers 130 undergraduate programs and 350 student organizations that allow students to fully explore their interests.
Moody Bible Institute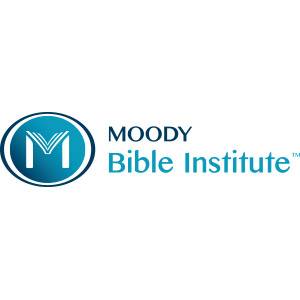 Moody Bible Institute is a private Christian university on Chicago's North Side. Students can choose from 20 areas of study and gain a foundation in Bible and Theology as well as explore their passions through 40 student organizations focused on leading, learning, and serving. Moody's location gives students the opportunity to earn a degree and gain experience both inside and outside the classroom through its career development and ministry offerings that broaden your opportunities after graduation.
North Park University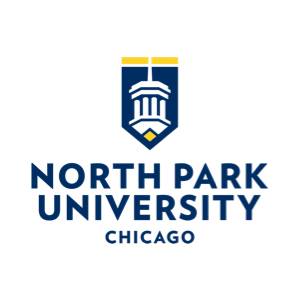 North Park University is a private Christian university on the northwest side of Chicago. The University is proud to educate students from diverse backgrounds, with 42% of the student body identifying as people of color. North Park's unique Catalyst 606 program capitalizes on its location in the city with experiential learning opportunities for students to develop valuable skills in conjunction with the curriculum, which includes more than 60 undergraduate and graduate degree programs.
Northeastern Illinois University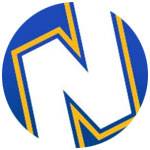 Northeastern Illinois University is a public university with a 67-acre campus located eight miles from downtown Chicago. Almost 6,500 students pursue more than 70 undergraduate and graduate programs in the Arts & Sciences, Education, and Business. NEIU also offers competitive tuition rates guaranteed for four consecutive years, and students from Illinois's neighboring states pay in-state tuition, as do active-duty military students, veterans, their spouses, and dependents.
The University of Chicago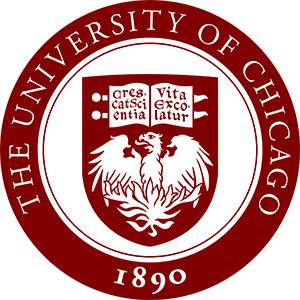 The University of Chicago is a comprehensive university just seven miles south of the city's downtown area. UChicago's Core Curriculum is the perfect foundation for any of the University's 50 majors and more than 40 minors, enhanced by undergraduate research opportunities in more than 160 institutes and centers across the city. Students have a plethora of ways to explore and learn in Chicago through internships, sporting and cultural events, and more.
Honorable mentions in other cities
We've focused on two of the most college- and university-dense cities in the country, but that doesn't make them the only major cities with great schools to consider. Here are three honorable mentions in the remaining three of the top five biggest cities in the United States.
Mount Saint Mary's University in Los Angeles, California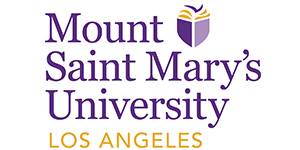 Mount Saint Mary's University is a private Catholic women's university in Los Angeles, California. The University's Doheny Campus, situated on peaceful grounds just south of downtown LA, houses a broad range of academic options, with more than 100 undergraduate majors, graduate programs, minors, and educational credential programs. Considered one of the most diverse universities in the nation, Mount Saint Mary's offers students a small, safe community that's close to a major business district, entertainment venues, beaches, mountains, and more.
Houston Christian University in Houston, Texas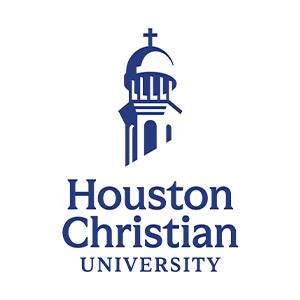 Houston Christian University is a private Baptist university in southwest Houston, Texas. Ranked among the top 25 "Most Beautiful Christian Colleges and Universities" and the top five for "Campus Ethnic Diversity" in the West, HCU's campus offers the comforts of home in a world-class, dynamic city. In addition to the University's 100 undergraduate majors, pre-professional programs, and graduate-level degrees, its location in Houston offers a plethora of internship and job opportunities for career-minded students.
Saint Joseph's University in Philadelphia, Pennsylvania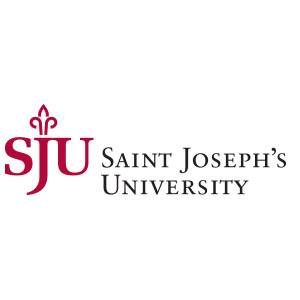 Saint Joseph's University is a private Catholic university close to downtown Philadelphia, Pennsylvania. Over 4,500 undergraduates call SJU home and learn in top-ranked programs taught by accomplished faculty, with a Jesuit tradition of academic excellence that goes back 500 years. The University's campus sits in a beautiful residential neighborhood on the border of the city, offerings the best of both worlds for shops, restaurants, biking trails, and more—the perfect blend of urban energy and suburban tranquility.
Are you keeping an open mind about what kind of college environment you'd like to be in? Explore even more great schools with our other lists of featured colleges by landscape.