Today is National College Decision Day, which means many students are making the big decision on what they'll be doing this fall. We want to congratulate all the students who worked hard to get to where they are today! Whether it's a four-year college, two-year college, community college, military school, gap year, or something else—whatever you've chosen to do after you graduate high school, we want to celebrate you!
Some CollegeXpress students sent us pictures and videos of what their future after high school will be. These students are happy and proud they followed their dreams, and we couldn't be more thrilled for them!
Luke Sargent
"I am excited to major in Trumpet Performance at St. Olaf College—a great school well known for its musical quality."
Jaleigha Graham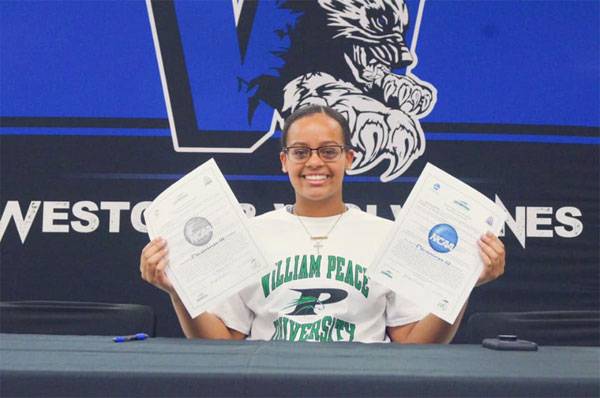 "I signed to play basketball for William Peace University after I graduate from high school. I am looking forward to all the adventures ahead, not only on the court but with the college experience as well."
Sierra Nicole Fisher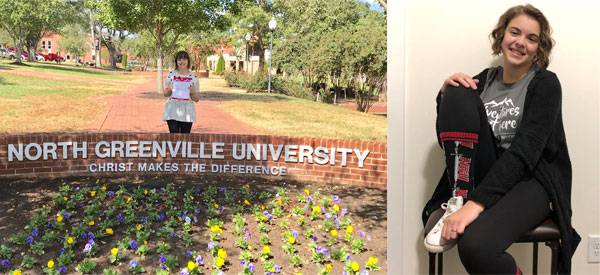 "I am so excited to be starting at North Greenville University in the fall and pursuing a degree in Worship Studies! I absolutely love music, and I can't wait to be totally entrenched in learning music!!"
Macey Cohn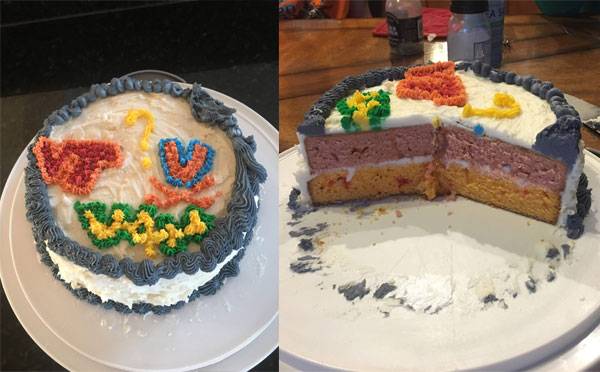 "I'm so excited to announce that I will be going to Virginia Tech next year! I decided to tell the world in the most unique way possible—I baked my first cake! It doesn't look great, but it definitely tasted good! I'm so excited for the future because of what opportunities it may bring. My intended major is Computer Science, and I love watching how the field grows—especially advances with space photography and virtual reality! I am ready to make my mark on Virginia Tech and eventually the world."
AnnAnn Puttithanasorn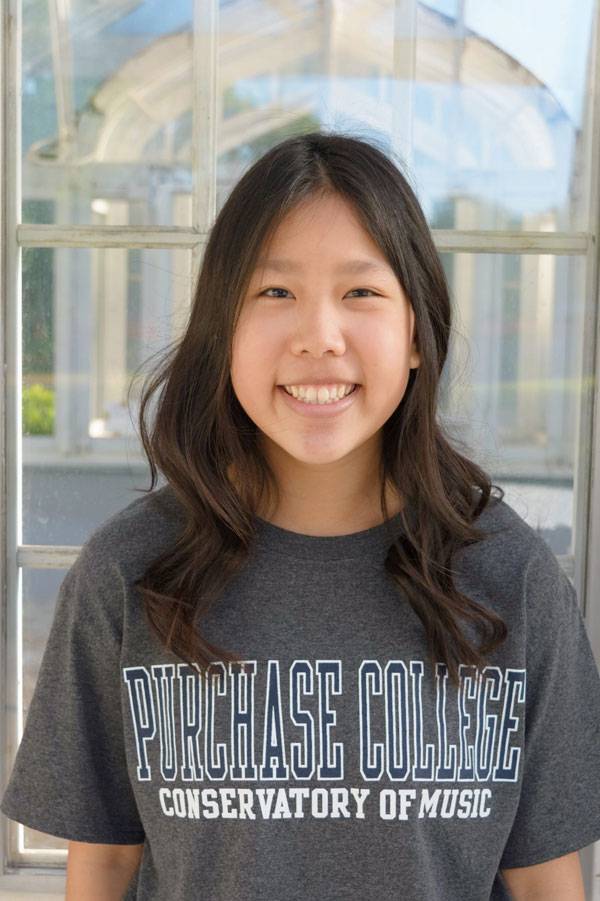 "I am excited about being able to study with Dr. Tara Helen O'Connor for Flute Performance and being in an environment filled with numerous performance opportunities [at Purchase College]."
Isabella Golemi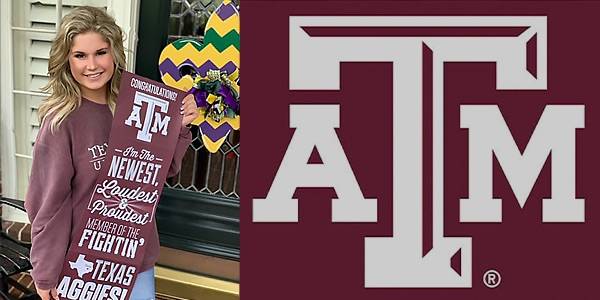 "I am so excited to be going to Texas A&M in the fall! I will be majoring in Animal Science and cannot wait to be in Aggieland! This was my first-choice school, and I can't wait to call this my home for the next four years!"
Helen Sweeney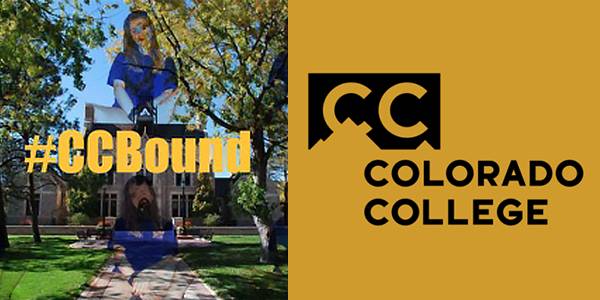 "I am so excited to explore the outdoors and connect with people from all over the world [at Colorado College]!"
Lauren Skeens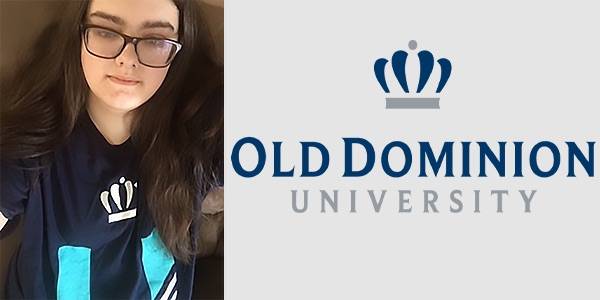 "I am so excited to say that I will be taking a gap semester in the workforce and then be attending Old Dominion University in spring 2020. This school is about 40 minutes away from where I live, and there is no residency requirement for freshman, so I can commute and not have to pay room and board. I cannot wait to start on the next stage of my life."
Catherine Loye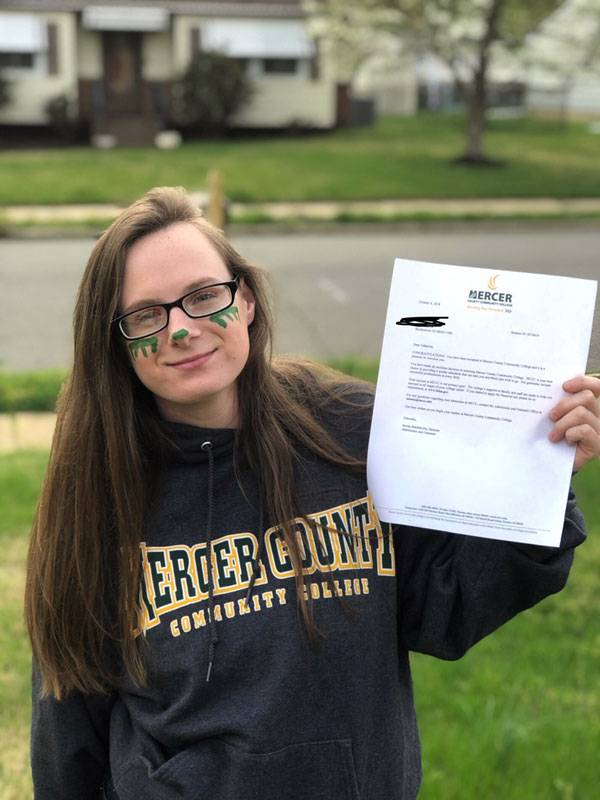 "I'm excited about my future plans because this is the next version of me. This is what I've been waiting for my whole life, this is the first step of my journey to becoming a doctor! #upnext #viking" (Mercer County Community College)
Jessica Clemons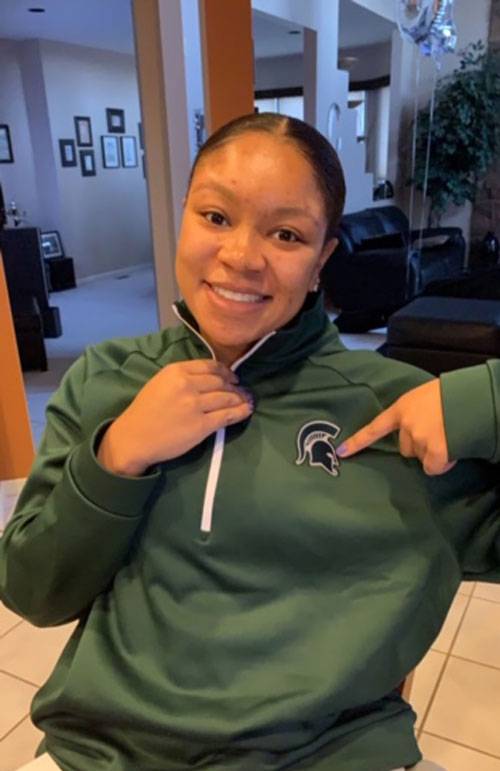 "I'm honored to have been accepted by Michigan's top two schools, U of M and Michigan State to study Pediatric Therapy. But even more honored to be a Spartan! Go Green!"
Sarah Frias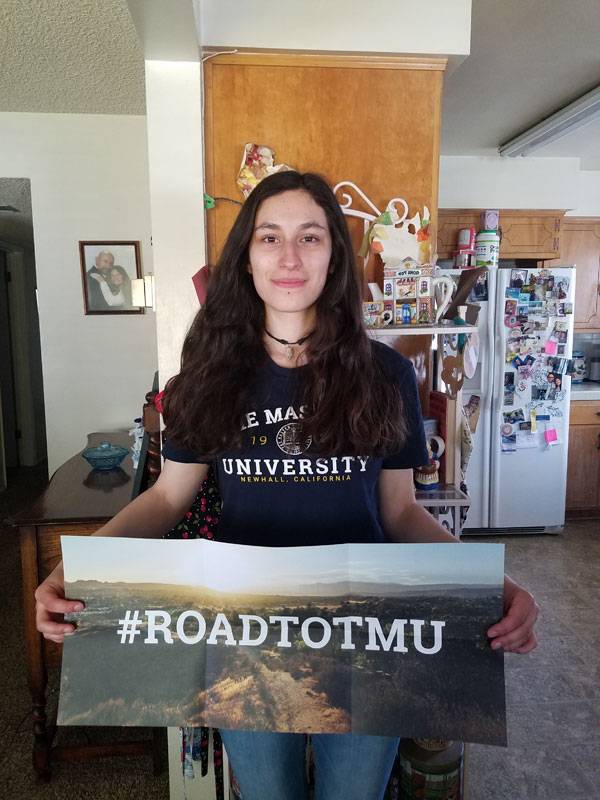 "Ready to attend The Master's University with my college gear!"
Benjamin Becket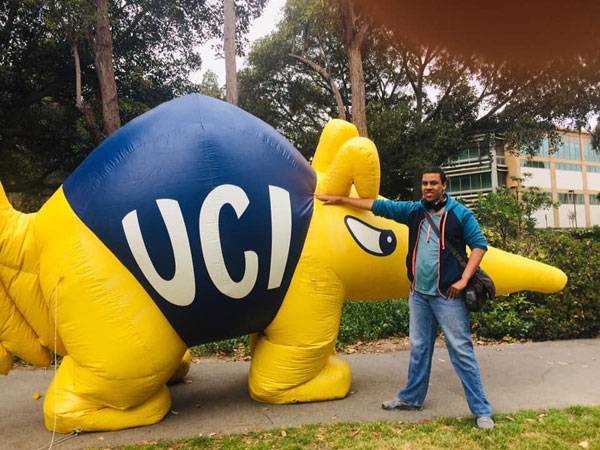 "I got accepted to UCI—I was just there last weekend so here is a pic of me there!"
Melinda Stackpole
"I cannot wait to spend my undergraduate years at Boston University in the city that I love while learning about what I am so passionate about! I am filled with anticipation as I begin my journey towards becoming a physician. I'm so ready to be a Terrier for life and can't wait to see where I go from here!"
We hope you're all just as excited about your decisions! Feel free to share your future plans with us by tagging @CollegeXpress in your own picture or video. And don't forget, if you haven't chosen a college yet, you can still look at schools with rolling admission policies. (Here's a full list of institutions that offer rolling admission.) And you can always search for schools right here on CollegeXpress!