We're more than a month into our new at-home lifestyles, and things still feel uncertain—a lot of schools are staying closed through the end of the year, more SAT dates have been canceled, and we're all wondering what the summer will be like and if college campuses will re-open this fall. It helps to know that we're all in the same boat, but it's easy to feel sad and discouraged when everything is so up in the air.
So what can you do to stay positive and feel better during the coronavirus pandemic? We asked members of the CollegeXpress community to share what they're doing to keep their spirits up. Try following their lead if you're feeling down—these ideas are sure to help cheer you up!
Have fun and stay active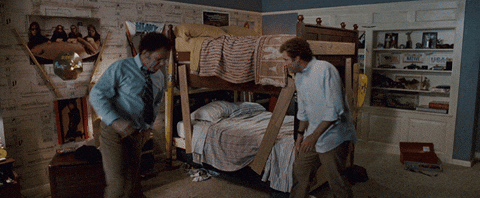 Step Brothers via GIPHY
"In terms of staying in a good mood, I'll cross stitch and play with my dogs and cats." — Zia S. from Warrenton, VA
"Making time for exercise and letting myself have fun after doing online classes all day, whether it's sending my friends memes or baking muffins with my family." — Giulia
"Working on cosplay things, scrapbooking, organizing my house, and TikTok videos." — Xena from Jacksonville, NC
"I've been writing poetry, making music, and playing video games with my friends (not in the same room, of course). Even though I can't play basketball right now, I can still do other things I enjoy, and I make sure to get my push-ups in every day to stay active." — Isaiah D. from Brookhaven, PA
Related: Stuck in a Rut During COVID-19: A Student's Perspective
Keep in touch with classmates, family, and friends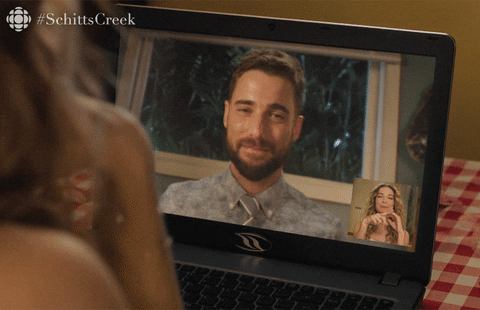 Schitt's Creek via GIPHY
"I have online classes via Zoom, and seeing and talking to my classmates always makes me happy! I'm also really grateful to be with my family because that makes this all easier. Keeping up with Instagram is actually helping too because I can keep in touch with my friends from all over the world and make sure they're alright." — Jordan-Paige S. from Richmond, TX
"I've definitely been FaceTiming and calling friends. I've also been playing an unhealthy amount of iMessage games." — Anna M. from Missouri City, TX
"I'm considered an 'essential worker,' so between work and online classes, I enjoy passing time with my family. Also, Group FaceTime is fantastic for talking to my friends!" — Alejandra A. from Chicago, IL
"I like writing letters to my friends, calling my friends, and having Bible Study with my friends over video chat." — Elena K. from Fairview, PA
Related: Connecting With Colleges During the COVID-19 Outbreak
Try something different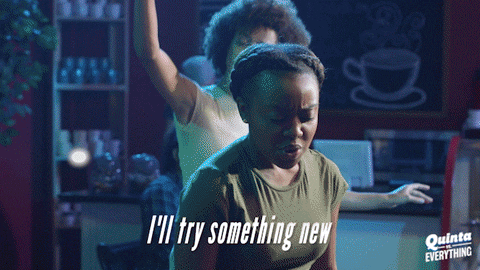 Quinta V. Everything via GIPHY
"My partner and I have been taking our cat, Cuddles, on walks (she loves them!) and are keeping up with our online coursework while enjoying the sun on our balcony. Additionally, to prevent ourselves from going completely stir-crazy, my roommates and I have decided to do at least one different/new thing every day. We've taught ourselves some new card games, made some moss jars (before stay-at-home restrictions were in place), and have plans to paint soon!" — Courtney F. from Denton, TX
"My neighborhood is doing something for the kids in the area where everyone puts teddy bears in their windows and the kids look for them when they're on walks. Additionally, gardening has been really relaxing and rewarding. My family is growing vegetable seeds, and it's been really fun to watch them grow." — Laura from Savannah, GA
Get your mind off the news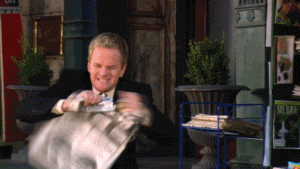 How I Met Your Mother via GIPHY
"I've been working on creating videos with my friends for our group gaming channel on YouTube. We've been having fun just hanging out online and playing games to get our minds off the craziness going on in the world! (Our channel, while not recommended for younger viewers due to some strong language, is Four Loop on YouTube!) Just in general, playing online games with friends has been fun and a great distraction." — Lawrence C. from Robbinsville, NC
"I've used this quarantine period to create some Snapchats, motivating quotes, and gender equality quotes for my blog." — Esther I. from Enugu, Nigeria
"Escapism via fan fiction. I'm also crocheting because I find it relaxing." — Anonymous
Other things that can help cheer you up
Designing and playing video games
Crafts and projects
Working out via online exercise classes
Yoga and meditation
Coffee!
Watching movies or taking a walk with family
Related: Entertainment Picks to Help Pass the Time
And when all else fails…
"Cute animal videos, funny animal videos, and snuggles with my pets." — Sedona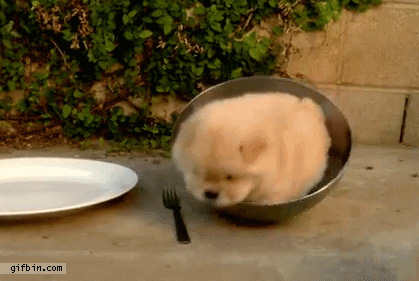 Reddit via GIPHY
Looking for more ways to cheer up yourself, your family, or your friends? Brighten anyone's day with our favorite memes and good stories in the news. Don't worry—we'll get through this!