If the prospect of working in the medical field is something that excites you, you'll want to find a college with strength in health and medicine. As the demand for this field grows, so have academic programs at colleges across the country. Students today have great opportunities to complete lab work and gain hands-on experience while participating in classroom activities that offer a broad range of flexibility across many different fields of study. For a closer look at great health and medicine programs, this list is a great place to dive in. Every college and university listed below is located in the Northeast region of the United States and offers health-related degrees, pre-professional programs, and many other options. If you'd like to learn more, just click the "Connect me" button underneath each school you're interested in—then they'll reach out to you with more information. Start exploring all the options that could open the door to a great medical career now!
Caldwell University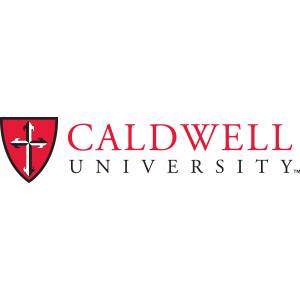 Caldwell University is a church-affiliated liberal arts institution with a 70-acre campus in Caldwell, New Jersey—20 miles from New York City. Caldwell has 31 undergraduate degrees and 31 graduate programs, including new programs in Public Health Education and Healthcare Administration. The University's liberal arts curriculum is designed to guide students to develop critical-thinking skills, appreciate diverse cultures, and acquire moral and civic awareness.
Canisius University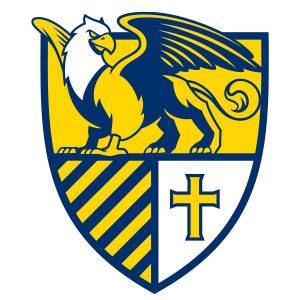 Canisius University is the largest private university in Western New York, named for St. Peter Canisius and located in a residential neighborhood in North-Central Buffalo. With Biology, Chemistry, Biochemistry, Health & Wellness, and Clinical Laboratory Science programs, students have access to research opportunities not typically available to undergraduates. The Dr. George E. Schreiner '43 Pre-Medical Center is dedicated specifically to helping students prepare for and apply to medical, pharmacy, and dental schools.
The Catholic University of America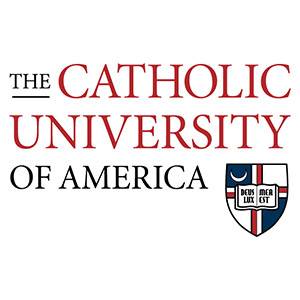 The Catholic University of America is the national university of the Catholic Church in the United States, located on a 184-acre campus just north of Capitol Hill in Washington, DC. Prominent programs include Biology, Nursing, and Psychology as well as pre-professional studies in Dentistry, Law, Medicine, and Veterinary Science. The University is committed to undergraduate research—best reflected in Research Day—that often earns students a co-author credit on published papers while they're still undergraduates.
Delaware Valley University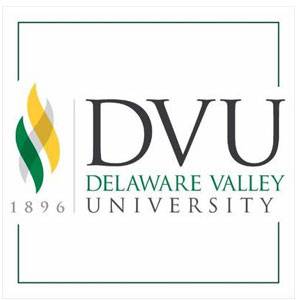 Delaware Valley University is a private comprehensive university in Doylestown, Pennsylvania—30 miles northwest of Philadelphia. The University offers 28 undergraduate degrees in the natural sciences, business, and humanities; more than seven master's degrees; and a doctoral degree, including majors in Animal Science, Counseling Psychology, Nutrition Science, and more. DelVal's Experience 360 (E360) program is much more than an internship program, helping students build careers from day one and throughout their undergraduate experience.
Gannon University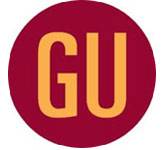 Gannon University is a four-year Catholic university with two campuses in Erie, Pennsylvania, and Ruskin, Florida. Dedicated to providing a liberal arts education integrated with professional skills and faith-based learning, the Morosky College offers more than two dozen degree programs from the associate to doctoral level, including Nursing, Nutrition & Human Performance, Public Health, Radiologic Sciences, Respiratory Care, and Sport & Exercise Science. In addition, more than 25 accelerated programs are offered in conjunction with medical, dental, veterinary, and pharmacy schools.
Georgian Court University
Georgian Court University is a church-affiliated, coeducational liberal arts university located in Lakewood, New Jersey—60 miles from Philadelphia and New York City. The University recently established new health care degrees such as a BS in Health Sciences and BA in Health Profession Studies; a BS in Business Administration with a Health Care Administration concentration; and an MBA with a Healthcare Management concentration. With both undergraduate and graduate divisions, Georgian Court also offers health-related programs with many different partner universities as well as pre-professional career preparation in Dentistry, Medicine, Pharmacy, Physical Therapy, and Veterinary Medicine.
Connect me with Georgian Court!
Hofstra University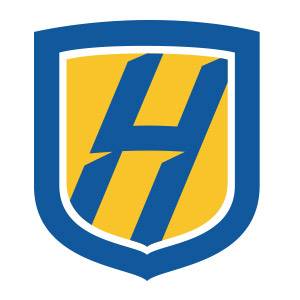 Hofstra University is a private university located in Hempstead, New York—25 miles east of New York City. Hofstra's Academic Health Sciences Center comprises the School of Health Professions and Human Services (HPHS), Hofstra Northwell School of Graduate Nursing and Physician Assistant Studies at Hofstra University, and the Donald and Barbara Zucker School of Medicine at Hofstra/Northwell. Students have endless opportunities for experiential learning in innovative labs, including a big-data lab, a robotics and advanced manufacturing lab, and a cell and tissue engineering lab.
Iona University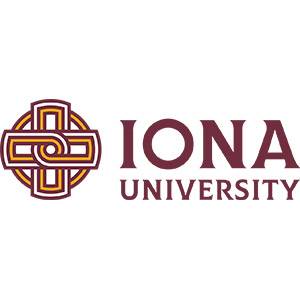 Iona University is a coeducational Roman Catholic liberal arts institution with a 45-acre campus located on the Long Island Sound in New Rochelle, New York—just 20 miles from Midtown Manhattan. The New York-Presbyterian Iona School of Health Sciences offers programs in Nursing, Occupational Therapy, Speech-Language Pathology & Audiology, Communication Sciences & Disorders, Mental Health Counseling, and more, with plans to develop additional programs such as Physical Therapy and Nurse Anesthesia. Approximately 25% of Iona's 2021 freshman class pursued health sciences, and a premier school of health sciences is being planned on the new Bronxville campus with support from one of the nation's biggest health care leaders.
Ithaca College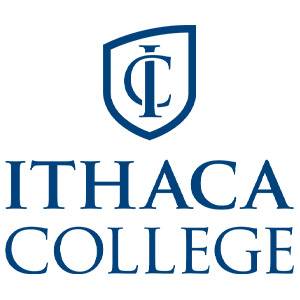 Ithaca College is a private liberal arts college in Ithaca, New York—50 miles south of Syracuse. The College's more than 25 health science majors and minors lead to clinical and non-clinical careers in person-focused areas like exercise science, public health, and physical therapy. In the School of Health Sciences and Human Performance, students collaborate with faculty and across our network of distinguished alumni and health sector connections.
Johns Hopkins University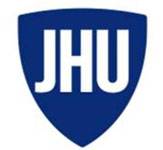 Johns Hopkins University is a private university located in a residential area of northern Baltimore, Maryland. Undergraduates in Biomedical Engineering, Biology, or many other programs thrive with a flexible, interdisciplinary approach that emphasizes experiential learning and collaboration. With access to world-class facilities and large-school resources, Pre-health students at Hopkins are dedicated to finding solutions to the world's most pressing health issues.
Connect me with Johns Hopkins!
Mercyhurst University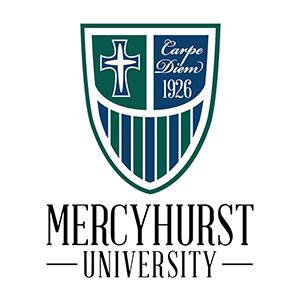 Mercyhurst University is a private church-affiliated school located in Erie, Pennsylvania—100 miles southwest of Buffalo, New York, and 100 miles north of Pittsburgh. Rigorous academic curricula provide professional and pre-professional training in the sciences and health-related fields, giving students the foundational knowledge necessary to develop effective problem-solving, critical thinking, and communication skills. Students and faculty work collaboratively to investigate the processes and mechanisms underlying the diverse mysteries of the universe and the scientific and social dimensions of human health.
Mount Aloysius College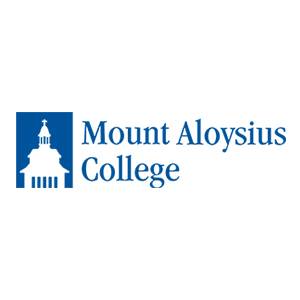 Mount Aloysius College is a private, church-affiliated, liberal arts and sciences college in Cresson, Pennsylvania—12 miles from Altoona. With a wide range of health and medicine programs to choose from, all students receive a foundation in the arts, sciences, and humanities through an outstanding core curriculum. Also, to encourage more students to enter the field, the University is introducing a $24,000 scholarship to all incoming Nursing students from Pennsylvania starting in fall 2021, as well as additional funding and guaranteed employment at local medical centers.
Connect me with Mount Aloysius!
Pace University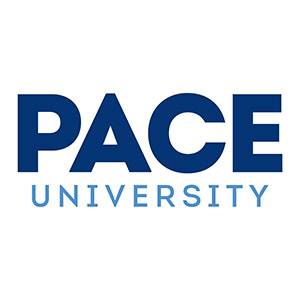 Pace University is a private institution located in New York City with an additional 200-acre suburban Westchester campus 20 miles away in Pleasantville-Briarcliff, New York. The University currently comprises several growing and important areas of study, including Nursing, Physician Assistant, Communication Sciences and Disorders, Health Science, and Nutrition and Dietetics. Students in clinical programs receive hands-on training at the Center for Excellence in Healthcare Simulation and can apply their developing skills in real-world settings at many of the region's leading clinical facilities.
Connect me with Pace Westchester!
Rochester Institute of Technology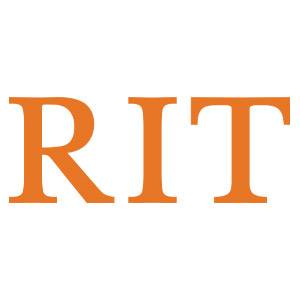 Rochester Institute of Technology is a private coeducational institution located in Rochester, New York—75 miles from Buffalo and 97 miles from Syracuse—with branch campuses abroad in China, Croatia, Dubai, and Kosovo. RIT's nine colleges offer more than 80 bachelor's degree programs that attract scientists, engineers, entrepreneurs, and computer scientists as well as designers, artists, photographers, and filmmakers. Students benefit from a wide range of academic and experiential learning opportunities, including a leading research program and an internationally recognized education for deaf and hard-of-hearing students.
Rowan University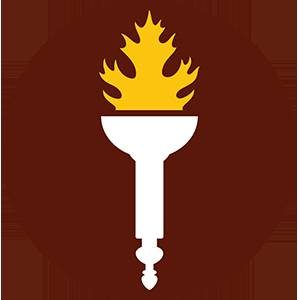 Rowan University is a public, Carnegie-classified doctoral research institution located in southern New Jersey between Philadelphia and Atlantic City, with campuses in Glassboro, Camdon, and Stratford. Rowan is home to the Copper Medical School and the School of Osteopathic Medicine. With more than 100 majors to choose from, Rowan is known for its robust program offerings and for being one of only three universities in the country to have two medical schools.
Saint Francis University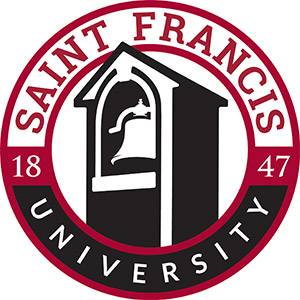 Saint Francis University is a church-affiliated college of liberal arts and sciences located in Loretto, Pennsylvania—90 miles east of Pittsburgh. The University carries forward the Franciscan health care tradition through well-respected programs in the health sciences, including Exercise Physiology, Nursing, Occupational Therapy, Pharmacy, Physical Therapy, Physician Assistant Science, and Public Health. Recent building projects include the DiSepio Institute for Rural Health and Wellness and a 10,000-sq. ft. addition to Sullivan Hall, which will provide Health Science majors with a new space to practice real-world health care scenarios.
Connect me with Saint Francis!
Saint Peter's University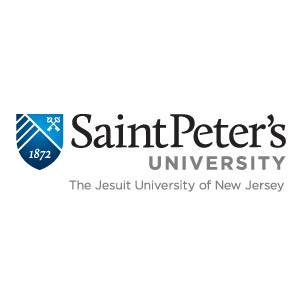 Saint Peter's University is a private, multipurpose church-affiliated institution in Jersey City, New Jersey—just three miles from New York City. Students can choose from more than 50 undergraduate majors as well as master's and doctoral degree programs in Social and Behavioral Sciences, Human Services, Health Sciences, Veterinary Technology, and more. Saint Peter's provides a unique learning experience shaped by rigorous academics, internships in the real world, volunteering, and a genuine, caring campus community.
Connect me with Saint Peter's!
Seton Hall University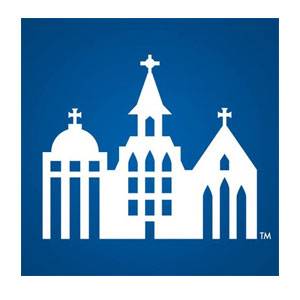 Seton Hall University is a private, comprehensive church-affiliated university located in South Orange, New Jersey—14 miles from New York City. Health science programs include Athletic Training, Nursing, Occupational Therapy, Physical Therapy, and Physician Assistant. In July 2018, Seton Hall opened a new School of Medicine in partnership with Hackensack Meridian Health, a system of 16 hospitals and 450 patient care centers, including the #1 rated hospital in New Jersey.
St. John's University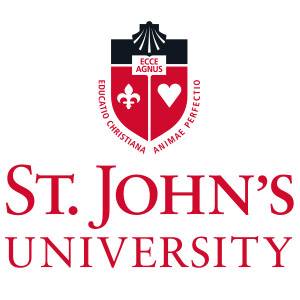 St. John's University is a private Roman Catholic university in the Jamaica section of Queens, New York. Pre-health students can choose from a wide range of exciting and challenging majors (including related undergraduate programs in Biology and Chemistry), all of which allow students the flexibility to complete the necessary academic and extracurricular requirements for graduate study in health-related fields. Additional undergraduate programs within the College of Pharmacy and Health Sciences include Biomedical Sciences, Clinical Laboratory Sciences, Radiologic Sciences, and Toxicology.
Stevenson University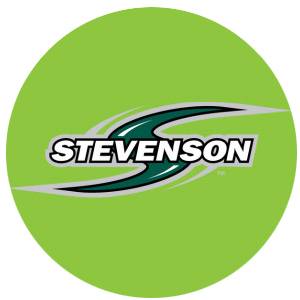 Stevenson University is a private coeducational institution located in Stevenson, Maryland. Health and medicine programs are offered through the Fine School of the Sciences and the Berman School of Nursing and Health Professions, as well as pre-professional areas such as Pre-dentistry, Pre-medicine, and more. The University is constantly seeking new opportunities and networks of support for students, from new courses and degree programs to experiential learning, leadership, service, and internship experiences.
SUNY Polytechnic Institute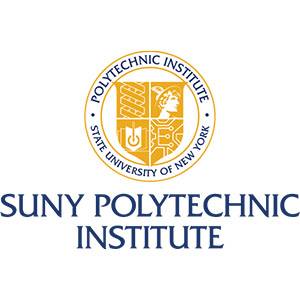 SUNY Polytechnic Institute is a public institute of technology with campuses in Utica and Albany, New York. The Institute is comprised of five colleges that offer programs in Community & Behavioral Health, Health Information Management, Nanoscale Science, Nursing, Psychology, and more. SUNY Poly also offers a unique opportunity to five high school seniors interested in pursuing an MD to be accepted into both their undergraduate and SUNY Upstate Medical University's MD programs simultaneously as part of Upstate's Accelerated Scholars Program.
Thiel College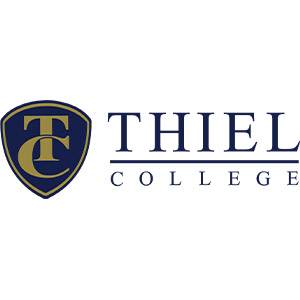 Thiel College is a private church-affiliated college located in Greenville, Pennsylvania—80 miles north of Pittsburgh. With multiple health and medical fields to pursue, Thiel's liberal arts–based education allows students to explore what interests them most. Health-related programs include Communication Sciences & Disorders, Exercise Science, Nursing, Physician Assistant, and more.
University of Delaware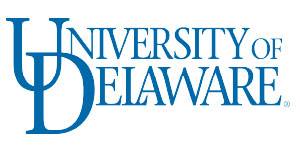 The University of Delaware is a state land-grant institution located in Newark, Delaware—12 miles from Wilmington, 30 miles from Philadelphia, and 50 miles from Baltimore. The College of Health Sciences (CHS) is home to 14 majors and 13 minors, each impacting how health care is delivered to those who need it. At the STAR Campus, students work in labs such as the Innovation, Health, and Design Lab, where they work with the community on designing clothing for children and adults with special needs as well as wearable technology to enhance health and well-being.
Connect me with U of Delaware!
University of Pittsburgh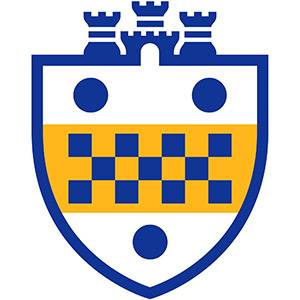 The University of Pittsburgh is a public comprehensive university with a 145-acre campus in Pittsburgh, Pennsylvania. Students at Pitt can request to be reviewed for guaranteed admission to one of the 13 graduate and professional schools, including Communication Science, Dental Medicine, Health Information Systems, Medicine, Nursing, Nutrition and Dietetics, Occupational Therapy, Pharmacy, Physical Therapy, Physician Assistant, and Public Health. Pitt health professions advising staff work with students from day one, helping them prepare for medical school or other graduate programs in the health professions.
Waynesburg University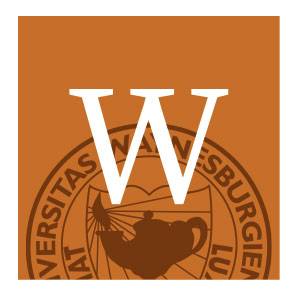 Waynesburg University is a church-affiliated liberal arts university located in Waynesburg, Pennsylvania—60 miles from Pittsburgh. The University's Nursing program offers a rigorous curriculum addressing the complexities of the health care system. Students can also choose from programs in Biology, Exercise Science, Healthcare Management, Pre-dental, Pre-medical, Pre-pharmacy, Pre-physical Therapy, and Pre-veterinary.
William Paterson University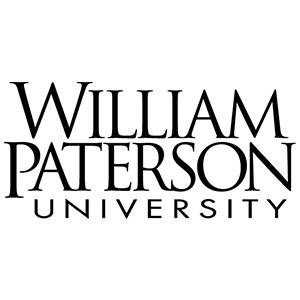 William Paterson University is a public multipurpose university in Wayne, New Jersey—20 miles west of New York. The WPU College of Science and Health consists of several departments in Biology, Chemistry, Communication Disorders & Sciences, Computer Science, Environmental Science, Kinesiology, Mathematical Sciences, Nursing, and Public Health, which include more than 100 full-time faculty who are accomplished teachers, researchers, and grant winners.
Interested in taking the next step toward a degree in Health and Medicine? Check out all our featured Health and Medicine School Profiles.