Diversity should be an important part of any college search—after all, if a college doesn't appreciate different cultures, perspectives, and worldviews, what does that say about the founding values of that institution? Luckily, there are tons of amazing colleges and universities in the US that value diversity and support and uplift students of all backgrounds. And you can start looking for them right here! All the colleges and universities on this list are schools in the Southern US that are highly supportive of their students and make conscious efforts toward diversity and inclusion on their campuses. And the best part? If you click the green "Connect me" button, your CollegeXpress profile information will be sent directly to the school—then they'll reach out to you. Start learning about these campus communities now!
Agnes Scott College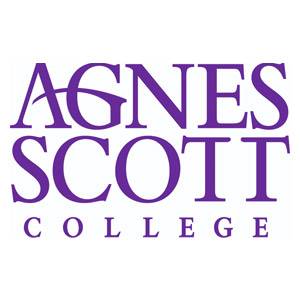 Agnes Scott College is a private Presbyterian liberal arts college for women in Decatur, Georgia—just six miles from downtown Atlanta. Agnes Scott's more than 1,100 students—63% of whom are students of color and 33% first-generation—benefit from having 30 undergraduate majors and minors, 150+ study abroad programs in 50+ countries, and 60+ clubs and organizations to choose from. The College also offers the perks of their unique SUMMIT core curriculum which focuses on applying classroom learning to real-world experiences through hands-on opportunities.
Eckerd College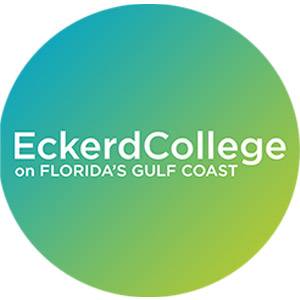 Eckerd College is a private Presbyterian college of liberal arts and sciences on Boca Ciega Bay in St. Petersburg, Florida—25 miles from Tampa. With an enrollment of 2,000 and a 12:1 student-faculty ratio, students can choose from more than 40 programs of study. Eckerd supports students through opportunities like the Diversity Leadership Scholars Program; student organizations like the Afro-American Society and Indigenous People's Alliance; study abroad programs in nearly 40 countries; and more.
New College of Florida
New College of Florida
is a public honors college on Sarasota Bay in Sarasota, Florida. With only 726 students on campus, New College offers over 40 programs in the sciences, humanities, and social sciences with a 7:1 student-faculty ratio. Through the Office of Diversity & Inclusion and the Campus Climate and Culture Committee, students can participate in events like the Asian Film Series and Sarasota Native American Film Festival, join clubs like the Black Student Union and Queery, and take advantage of local resources like ALSO Youth and the Westcoast Black Theatre Troupe.
Samford University
Samford University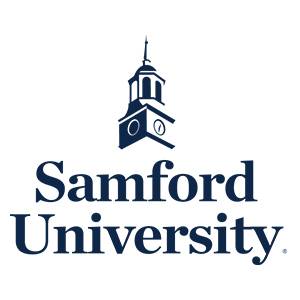 is a private Baptist university in suburban Birmingham, Alabama. With over 5,600 students, Samford offers 180 majors, minors, and concentrations with a 13:1 student-faculty ratio. Through the Office of Diversity and Intercultural Initiatives, students can join clubs and organizations like the African Students' Association, Black Law Student Association, Latino Student Organization, and more. Additionally, students can become Diversity Ambassadors to help prospective students learn more about the University.
Southern Methodist University
Southern Methodist University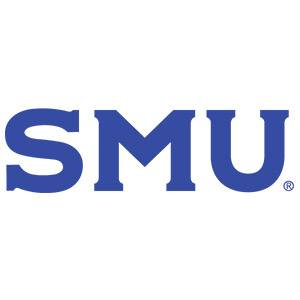 is a private comprehensive Methodist university in Dallas, Texas. The University grants undergraduate degrees through the College of Humanities and Schools of Arts, Business Education & Human Development, and Engineering to 11,649 total students. With 36% of undergraduates coming from diverse ethnic backgrounds and 5% from 59 countries outside the US, Southern Methodist also offers signature diversity programs through its Office of Social Change and Intercultural Engagement.
Connect me with Southern Methodist!
Vanderbilt University
Vanderbilt University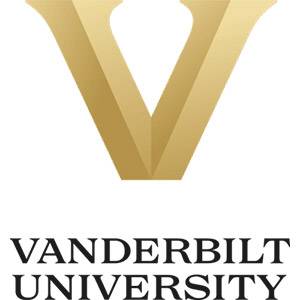 is a private university only 1.5 miles from downtown Nashville, Tennessee. With four undergraduate schools offering 50 majors, Vanderbilt's 7,057 undergraduate students—nearly 44% of whom identify as racially or ethnically diverse—benefit from a 7:1 student-faculty ratio and over 475 student organizations. The University also offers numerous on-campus identity centers, including the Bishop Joseph Johnson Black Cultural Center, Student Center for Social Justice & Identity, Vanderbilt Hillel, LGBTQI Life, and the Margaret Cuninggim Women's Center.
Want to learn about even more colleges and universities that value diversity? Check out our featured Diversity Profiles to discover other great schools across the country.