Diversity should be an important part of any college search—after all, if a college doesn't appreciate different cultures, perspectives, and worldviews, what does that say about the founding values of that institution? Luckily, there are tons of amazing colleges and universities in the US that value diversity and support and uplift students of all backgrounds. And you can start looking for them right here!
All the colleges and universities on this list are schools in the Eastern US that are highly supportive of their students and make conscious efforts toward diversity and inclusion on their campuses. And the best part? If you click the green "Connect me" button, your CollegeXpress profile information will be sent directly to the school—then they'll reach out to you. Start learning about these campus communities now!
Albright College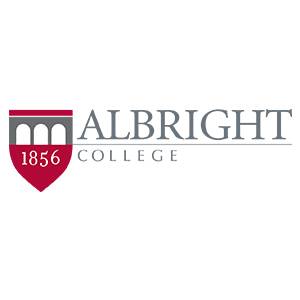 Albright College is a church-affiliated coeducational liberal arts college in Reading, Pennsylvania—45 miles from Philadelphia. With an enrollment around 1,650 and a 14:1 student-faculty ratio, students can choose from more than 50 programs of study. Albright supports students through the Office of Multicultural Affairs; student groups like African Diaspora, Caribbean Culture Club, and PRIDE+; a Diversity Week for students and staff; and more.
Bucknell University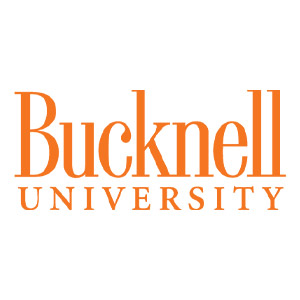 Bucknell University is a private residential liberal arts institution in Lewisburg, Pennsylvania—three to four hours from New York, Philadelphia, Pittsburgh, Baltimore, and Washington, DC. Nearly 4,000 students study more than 60 majors and 70 minors across three colleges, including Animal Behavior, Accounting, French, Finance, Music, and Mechanical Engineering. Multicultural Student Services supports students from racially underrepresented groups and provides cross-cultural learning opportunities for the entire campus community, with opportunities like the Civil Rights Alternative Spring Break Trip, the T.E.A.M. Mentoring Program, and an educational outreach series called UnHerd.
Carnegie Mellon University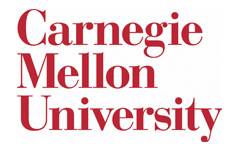 Carnegie Mellon University is a private coeducational four-year university in Pittsburgh, Pennsylvania. Nearly 15,000 students from a variety of backgrounds attend the University, pursuing bachelor's, master's, and doctoral degrees in Engineering, Fine Arts, Humanities & Social Sciences, Information Systems & Public Policy, Science, Computer Science, and Business. The Office of Admission hosts Celebration of Diversity Weekends for prospective students, while the Center for Student Diversity & Inclusion promotes student success and engagement to support historically underrepresented and first-generation students.
Connect me with Carnegie Mellon!
Eckerd College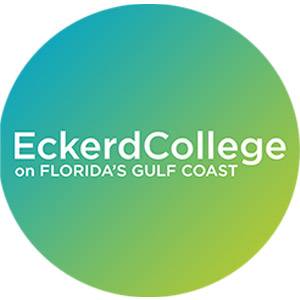 Eckerd College is a private Presbyterian college of liberal arts and sciences on Boca Ciega Bay in St. Petersburg, Florida—25 miles from Tampa. With an enrollment of 2,000 and a 12:1 student-faculty ratio, students can choose from more than 40 programs of study. Eckerd supports students through opportunities like the Diversity Leadership Scholars Program; student organizations like the Afro-American Society and Indigenous People's Alliance; study abroad programs in nearly 40 countries; and more.
Geneva College
Geneva College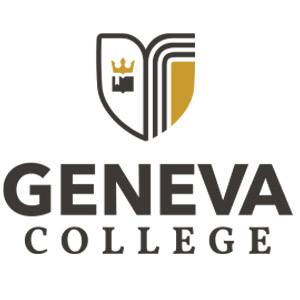 is a Presbyterian-affiliated liberal arts college in Beaver Falls, Pennsylvania—45 miles northwest of Pittsburgh. As one of the first colleges in the country to admit Black and female students, Geneva offers more than 145 majors and academic programs and a 12:1 student-faculty ratio, with students coming from 63 different religious denominations and 10% of whom are racially or ethnically diverse. Students can join numerous clubs that support diversity, such as the Diversity & Inclusion Club or the Black Student Union.
Goldey-Beacom College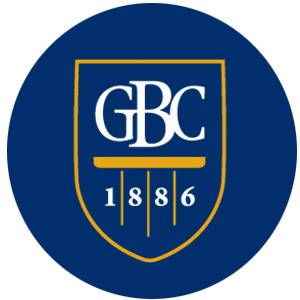 Goldey-Beacom College is a small private college located in the Pike Creek suburb of Wilmington, Delaware. GBC is home to more than 1,800 students from 22 states and over 60 nations, with 25% of the student body identifying as Black or African American; 13% Hispanic/Latino; 3% Asian; and 7% non-resident alien. Students have their choice of 41 academic degree options and benefit from individualized attention, a career-focused curriculum, an active internship-for-credit program, and a strong placement rate for graduates.
Johns Hopkins University
Johns Hopkins University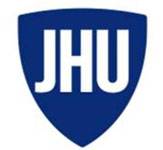 is a private university in a residential area of Baltimore, Maryland. With 5,292 undergraduates on campus, Johns Hopkins offers 50+ majors, 40+ minors, and a 7:1 student-faculty ratio. The University backs over two dozen multicultural organizations through the Office of Multicultural Affairs—including the African Students Association, Arab Student Union, Hong Kong Student Association, and more—and brings together religious and spiritual life, multicultural affairs, LGBTQ+ life, and women and gender resources through its Diversity and Inclusion initiatives.
Connect me with Johns Hopkins!
University of Maryland, Eastern Shore
The University of Maryland, Eastern Shore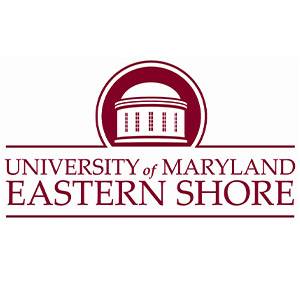 is a public university in Princess Anne, Maryland—only 15 miles from Salisbury. With an enrollment of 2,888 students, UMES offers 38 undergraduate disciplines and 16 graduate programs. Ranked 18th among Historically Black Colleges and Universities, the University supports diversity through organizations like the African Student Association, Caribbean International Club, National Association for the Advancement of Colored People, National Society of Black Engineers, and more.
New College of Florida
New College of Florida
is a public honors college on Sarasota Bay in Sarasota, Florida. With only 726 students on campus, New College offers over 40 programs in the sciences, humanities, and social sciences with a 7:1 student-faculty ratio. Through the Office of Diversity & Inclusion and the Campus Climate and Culture Committee, students can participate in events like the Asian Film Series and Sarasota Native American Film Festival, join clubs like the Black Student Union and Queery, and take advantage of local resources like ALSO Youth and the Westcoast Black Theatre Troupe.
Samford University
Samford University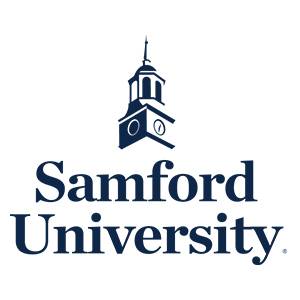 is a private Baptist university in suburban Birmingham, Alabama. With over 5,600 students, Samford offers 180 majors, minors, and concentrations with a 13:1 student-faculty ratio. Through the Office of Diversity and Intercultural Initiatives, students can join clubs and organizations like the African Students' Association, Black Law Student Association, Latino Student Organization, and more. Additionally, students can become Diversity Ambassadors to help prospective students learn more about the University.
Swarthmore College
Swarthmore College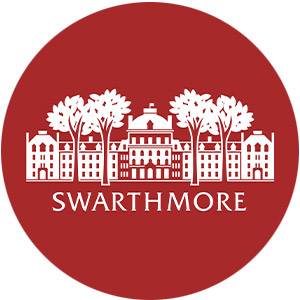 is a private liberal arts college that also offers programs in STEM located in downtown Philadelphia, Pennsylvania. With a student body of 1,647—40% being domestic students of color—Swarthmore offers nearly 50 majors, an 8:1 student-faculty ratio, and more than 100 student-run clubs, including ABLLE for Black and Latino male students, Capoeira, the Chinese Music Ensemble, and COLORS for queer, trans, and questioning students of color. The College also offers events like Culture and Identity and Appreciation week, free for all students.
University of Pittsburgh
The University of Pittsburgh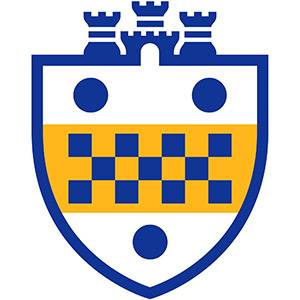 is a public comprehensive university in Pittsburgh, Pennsylvania. With over 100 majors, Pitt offers 19,000+ students a 14:1 student-faculty ratio and five campuses to choose from. The University also has numerous clubs dedicated to diversity—including the Black Action Society, Black Loud and Queer, and Asian Student Alliance—as well as organizations like the Office of Cross Cultural and Leadership Development, which sponsors events to enhances leadership skills built around diversity, culture, and social justice.
Vanderbilt University
Vanderbilt University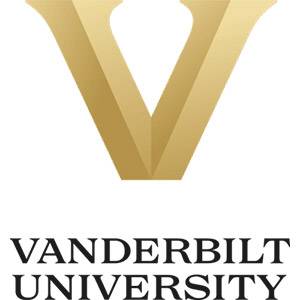 is a private university only 1.5 miles from downtown Nashville, Tennessee. With four undergraduate schools offering 50 majors, Vanderbilt's 7,057 undergraduate students—nearly 44% of whom identify as racially or ethnically diverse—benefit from a 7:1 student-faculty ratio and over 475 student organizations. The University also offers numerous on-campus identity centers, including the Bishop Joseph Johnson Black Cultural Center, Student Center for Social Justice & Identity, Vanderbilt Hillel, LGBTQI Life, and the Margaret Cuninggim Women's Center.
Villanova University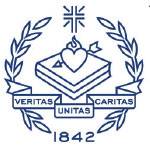 Villanova University is a private coeducational university in Villanova, Pennsylvania. With an 11:1 student-faculty ratio, the University offers academic programs to 11,000 undergraduate, graduate, and law students across six colleges, including 47 undergraduate majors, 24 master's programs, and 42 certificate programs. Students can join diversity initiatives through the Intergroup Relations program and more than 250 student clubs, including African & Caribbean Villanovans, American Sign Language Club, Hellenic Association, Hispanic society, and more.
Want to learn about even more colleges and universities that value diversity? Check out our featured Diversity Profiles to discover other great schools across the country.