CollegeXpress seeks to make the college search process as easy and accessible as possible for students from all backgrounds. That's why we've curated lists of amazing colleges and universities that will meet your needs. The schools below are all institutions in the Northeastern US that value diverse students and exemplify efforts to create equal and inclusive environments for students to learn and thrive. The best part is you can connect directly with these schools right from this page! All you have to do is click the green "Connect me" button below any school, then they'll reach out to you with more information. Get searching for your new academic home now!
Bucknell University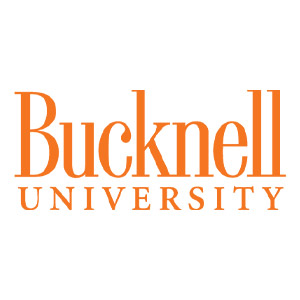 Bucknell University is a private residential liberal arts institution in Lewisburg, Pennsylvania—three to four hours from New York, Philadelphia, Pittsburgh, Baltimore, and Washington, DC. Nearly 4,000 students study more than 60 majors and 70 minors across three colleges, including Animal Behavior, Accounting, French, Finance, Music, and Mechanical Engineering. Multicultural Student Services supports students from racially underrepresented groups and provides cross-cultural learning opportunities for the entire campus community, with opportunities like the Civil Rights Alternative Spring Break Trip, the T.E.A.M. Mentoring Program, and an educational outreach series called UnHerd.
Carnegie Mellon University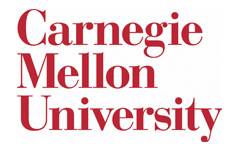 Carnegie Mellon University is a private coeducational four-year university in Pittsburgh, Pennsylvania. Nearly 15,000 students from a variety of backgrounds attend the University, pursuing bachelor's, master's, and doctoral degrees in Engineering, Fine Arts, Humanities & Social Sciences, Information Systems & Public Policy, Science, Computer Science, and Business. The Office of Admission hosts Celebration of Diversity Weekends for prospective students, while the Center for Student Diversity & Inclusion promotes student success and engagement to support historically underrepresented and first-generation students.
Connect me with Carnegie Mellon!
The Catholic University of America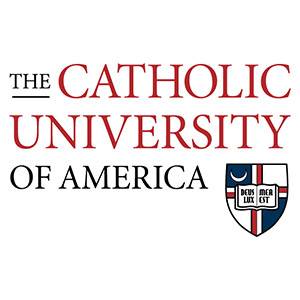 The Catholic University of America is the national university of the Catholic Church, located just north of Capitol Hill in Washington, DC. The University welcomes 3,000+ undergraduate students of all religious traditions from around the globe to join a faith-filled community inspired by the pursuit of knowledge—in 70+ undergraduate programs—and a commitment to social justice. CatholicU's Sister Thea Bowman Committee was formed in 2020 to fulfill its commitment to embrace and reflect the racial and ethnic diversity that enriches the Church, city, and nation.
Columbia University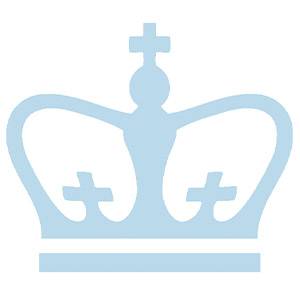 Columbia University is a private coeducational institution in New York City, New York. With a total enrollment of 31,455 and a 6:1 student-faculty, students can choose from over 80 undergraduate areas of study, including Archaeology, Creative Writing, and Political Studies. With over half the student body identifying as students of color, Columbia supports students through regular diversity events; 60 cultural- and identity-based student organizations, including the first African American and first gay rights advocacy groups on a college campus; and more.
Cornell University Precollege Studies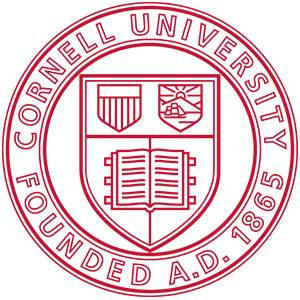 Cornell University Precollege Studies offers online and on-campus pre-college programs for high school students based out of Cornell's campus in Ithaca, New York. With roughly 1,500 global students participating every summer and 275 instructors—95% of whom are Cornell faculty—students can choose from three-, six-, and nine-week program options in academic areas such as Architecture, Business & Marketing, and Media Studies. Cornell admits students from around the world and supports its diverse student body with one-on-one admission counseling and much more.
Connect me with Cornell Precollege Studies!
Delaware State University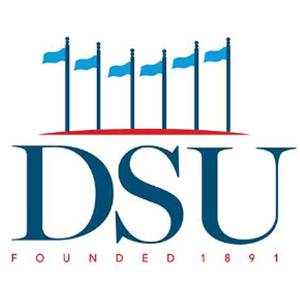 Delaware State University is a public historically Black land-grant research university in Dover, Delaware. DSU offers 5,600+ students more than 44 undergraduate majors, 21 master's degrees, and six doctoral programs to choose from. The University is a welcoming center of learning for students from many backgrounds, with a 62% African-American study body enrollment and an increasing number of Caucasian, Hispanic, Asian, and other international students.
Fordham University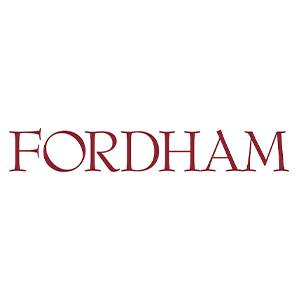 Fordham University is the Jesuit University of New York located in the Bronx, adjacent to the Botanical Gardens and Bronx Zoo. With 16,364 students across nine schools and a 13:1 student-faculty ratio, students can choose from over 60 majors in the liberal arts, sciences, and business. Fordham supports students through the Undergraduate Admission Diversity, Equity, and Inclusion team; events such as Dialogue Days and House Diversity Week; student organizations such as Caribbean Student Club and the Muslim Law Student Association; and more.
Geneva College
Geneva College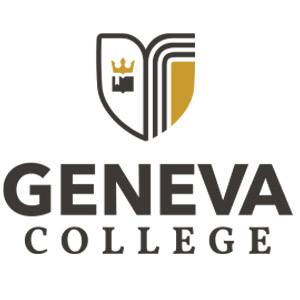 is a Presbyterian-affiliated liberal arts college in Beaver Falls, Pennsylvania—45 miles northwest of Pittsburgh. As one of the first colleges in the country to admit Black and female students, Geneva offers more than 145 majors and academic programs and a 12:1 student-faculty ratio, with students coming from 63 different religious denominations and 10% of whom are racially or ethnically diverse. Students can join numerous clubs that support diversity, such as the Diversity & Inclusion Club or the Black Student Union.
The George Washington University
The George Washington University is a private research institution in the federal section of Washington, DC. The University is home to more than 11,000 undergraduates studying in 75+ majors and 2,000+ courses across seven undergrad schools. The Multicultural Student Services Center (MSSC) at GW is the lead contributor to diversity and inclusion in campus life, campus climate, and student advocacy with programs developed for orientation, welcome week, National Heritage celebration, the transition to alumni status, and more.
Goldey-Beacom College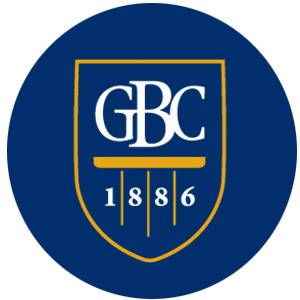 Goldey-Beacom College is a small private college located in the Pike Creek suburb of Wilmington, Delaware. GBC is home to more than 1,800 students from 22 states and over 60 nations, with 25% of the student body identifying as Black or African American; 13% Hispanic/Latino; 3% Asian; and 7% non-resident alien. Students benefit from 41 undergrad and graduate degree options as well as social, cultural, and educational events; leadership training for students; and student groups such as Athletes for Change and Equality, Black Student Union, the National Association of Black Accountants, P.R.I.S.M. (Pride, Respect, Individuality, Sexuality, and Maturity), and more.
Ithaca College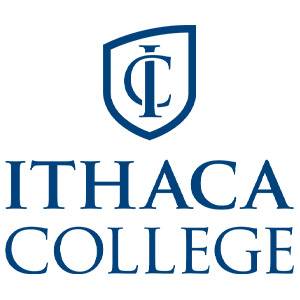 Ithaca College is a private liberal arts college in Ithaca, New York—50 miles south of Syracuse. Ithaca is dedicated to supporting diverse students through opportunities like the Center for IDEAS (Inclusion, Diversity, Equity, and Social Change) and Center for the Study of Culture, Race, and Ethnicity; the Race, Power, and Resistance Major; and organizations such as African Latino Society, African Students Association, Asian American Alliance, BOLD Women's Leadership Network, Chinese Students and Scholars Program, Diversity Peer Educators, PODER: Latinx Student Association, and Ujima Black Student Union.
Johns Hopkins University
Johns Hopkins University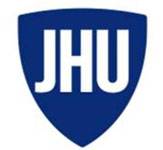 is a private university in a residential area of Baltimore, Maryland. With 5,292 undergraduates on campus, Johns Hopkins offers 50+ majors, 40+ minors, and a 7:1 student-faculty ratio. The University backs over two dozen multicultural organizations through the Office of Multicultural Affairs—including the African Students Association, Arab Student Union, Hong Kong Student Association, and more—and brings together religious and spiritual life, multicultural affairs, LGBTQ+ life, and women and gender resources through its Diversity and Inclusion initiatives.
Connect me with Johns Hopkins!
Marymount Manhattan College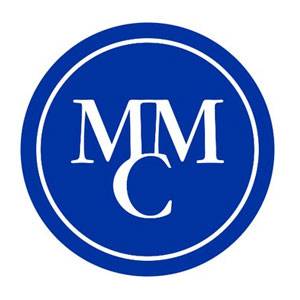 Marymount Manhattan College is a private liberal arts college in midtown Manhattan, New York. Approximately 2,000 undergraduates from 48 states and 50 countries are enrolled in 31 majors and 40 minor and pre-professional programs in the liberal arts and sciences, business, communications and media arts, and the performing arts. In the heart of a rich ethnic and culturally diverse environment, MMC students benefit from a city-infused curriculum, research opportunities, internships, community engagement experiences, and career mentorships both on and off campus with the CityEdge program.
New York University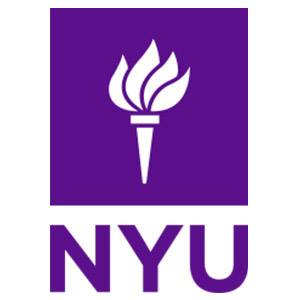 New York University is one of the largest private universities in the United States with a main campus in the heart of Greenwich Village in New York City, New York, and 15 international campuses including NYU Abu Dhabi and NYU Shanghai. With an enrollment of 58,461 and a 9:1 student-faculty ratio, the University offers more than 270 areas of study in arts and media, business, humanities and social sciences, STEM, and health and education through 18 schools and colleges. NYU supports students through the Office of Global Inclusion, Diversity, and Strategic Innovation; clubs like the African Students Union and Black & Latinx Student Association; and more. The Abu Dhabi campus has more than 1,600 undergraduate students from 115+ countries in 25 undergraduate majors and 32 minors; and NYU Shanghai has 2,000 undergraduate and graduate students, an 8:1 student-faculty ratio, and 19 majors in the arts and sciences, business and finance, engineering, data, and computer science.
Connect me with NYU Abu Dhabi!
Princeton University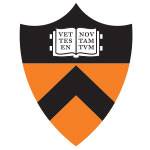 Princeton University is a private Ivy League institution in Princeton, New Jersey. With 5,267 undergraduates and a 5:1 student-faculty ratio, students can choose from nearly 100 programs across 36 academic departments. Princeton supports students through the Equity & Diversity Committees; the Special Task Force on Diversity, Equity, and Inclusion; over 3,000 student groups, including the Latin American Student Organization; and much more.
Rensselaer Polytechnic Institute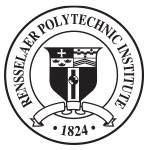 Rensselaer Polytechnic Institute is a private technical institution on a 260-acre campus in Troy, New York—15 miles from Albany. With an enrollment of 7,616 and a student-faculty of 14:1, students can choose from 42 majors, including Applied Physics, Business Analytics, Electronic Arts, and much more. RPI fields a diverse student body through its Diversity Recruitment Initiatives and supports them through the Office of Multicultural Programs, offering resources for underrepresented students, LGBTQ+ resources, and identity-based and faith-based organizations.
SUNY Maritime College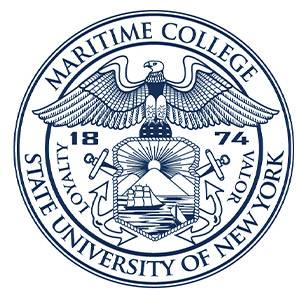 SUNY Maritime College is a multipurpose public college for maritime and other related industries in Throggs Neck, New York. With 1,850 students and a 16:1 student-faculty ratio, the College offers 11 specialized undergraduate and two graduate programs. SUNY Maritime supports students from 32 states and 24 nations with over 40 student clubs like Cultural Club, their LEADing Change framework for college life, and more.
Connect me with SUNY Maritime!
SUNY Polytechnic Institute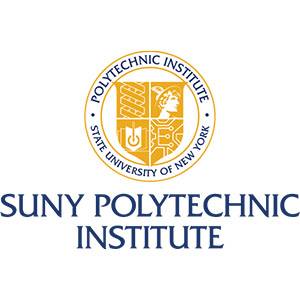 SUNY Polytechnic Institute is a public technical institute with campuses in Utica and Albany, New York. SUNY Poly is comprised of five colleges that offer programs in Applied Computing, Biology, Civil Engineering Technology, Nanoscale Engineering, Cybersecurity, and more. SUNY Poly's nearly 1,000 students participate in a warm, welcoming community with unmatched opportunities to succeed, including the Educational Opportunity Program, The Collegiate Science & Technology Entry Program (CSTEP), Student Accessibility Services Office, and more.
Thiel College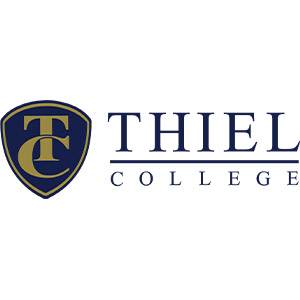 Thiel College is a small private church-affiliated college in Greenville, Pennsylvania—80 miles north of Pittsburgh. Thiel offers its student body of just under 900 students more than 60 majors, minors, and areas of study as well as 100+ clubs and organizations. The Office for Multicultural Student Affairs and Office for Diversity & Inclusion promote cultural awareness and offer support to students of color—including cultural and social justice events, organizations like Black Sisters Connected, and more—to foster a community where underrepresented students can grow and thrive.
University of Maryland, Eastern Shore
The University of Maryland, Eastern Shore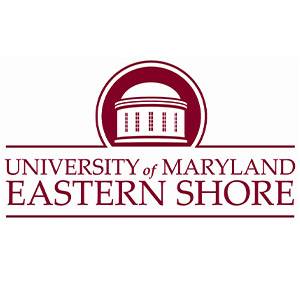 is a public university in Princess Anne, Maryland—only 15 miles from Salisbury. With an enrollment of 2,888 students, UMES offers 38 undergraduate disciplines and 16 graduate programs. Ranked 18th among Historically Black Colleges and Universities, the University supports diversity through organizations like the African Student Association, Caribbean International Club, National Association for the Advancement of Colored People, National Society of Black Engineers, and more.
University of Pittsburgh
The University of Pittsburgh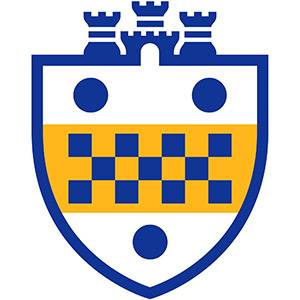 is a public comprehensive university in Pittsburgh, Pennsylvania. With over 100 majors, Pitt offers 19,000+ students a 14:1 student-faculty ratio and five campuses to choose from. The University also has numerous clubs dedicated to diversity—including the Black Action Society, Black Loud and Queer, and Asian Student Alliance—as well as organizations like the Office of Cross Cultural and Leadership Development, which sponsors events to enhance leadership skills built around diversity, culture, and social justice.
University of Rochester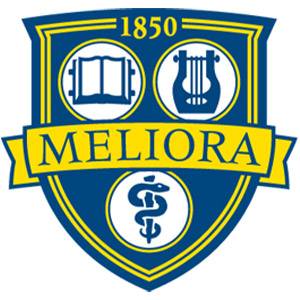 The University of Rochester is a private coeducational research university in Rochester, New York. Around 6,546 undergraduates can choose from 80 areas of study and benefit from a 10:1 student-faculty ratio. Rochester supports students through the Diversity Advisory Counsel, diversity initiatives implemented in each of the University's schools, an Annual Celebration of Diversity, over 250 student organizations like the Asian American Student Union and the Spanish and Latino Students' Association, and more.
Villanova University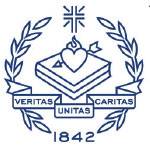 Villanova University is a private coeducational university in Villanova, Pennsylvania. With an 11:1 student-faculty ratio, the University offers academic programs to 11,000 undergraduate, graduate, and law students across six colleges, including 47 undergraduate majors, 24 master's programs, and 42 certificate programs. Students can join diversity initiatives through the Intergroup Relations program and more than 250 student clubs, including African & Caribbean Villanovans, American Sign Language Club, Hellenic Association, Hispanic Society, and more.
Want to learn about even more diversity-focused colleges and universities? Check out these Great Colleges in the West That Value Diversity.