You survived the undergraduate process, and now you're ready to further—or change—your career. A great means to that end is graduate school. If you're like many people considering this fairly momentous decision, you're probably wondering what the experience is like. Often, it helps to talk to someone who's been there. So that's what we did.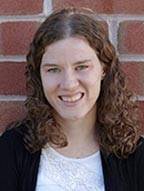 Name: Kelly Bowes
Graduate school: Centenary College (Hackettstown, New Jersey)
Degree: Master of Arts in Counseling
Duration: September 2009 to September 2012
Full or part time: Primarily full time, though I went part time for two semesters due to work scheduling.
In person, online, or both: In person, with some online and distance components; my last three credits were an internship I did in Massachusetts (I had just moved back here for work) so I had phone "meetings" with my professor and e-mailed assignments.
Current occupation: Complex Director, Inn and Conference Center, University of Massachusetts Lowell
Why grad school?
The field I'm in (higher education) requires a master's for all non-entry level positions, and even many entry-level positions require you to be working on your master's.
How did you find the right program for you?
I went to school at my place of employment; I was a hall director. Master's credits were a part of my compensation. I was required to be in a program to be employed in that position.
Did you engage in graduate student life activities and if so, what?
They didn't really exist at my school. I just spent time with classmates outside the classroom.
Did you have a fellowship or assistantship, and if so, what was your experience like?
Technically I did not. I worked full time and was called a "professional staff member," but I was required to be in a master's program at the school I worked at. It was hard. My work duties trumped my classwork, but I still needed to maintain good grades. I once had to be on-call for work and remember starting a final exam at 6:00 p.m., getting a work phone call at 6:15, and having to leave class and not return until 11:00 p.m. Luckily, my professors were understanding!
Did you study something different from what you studied in undergrad, and if so, why?
My B.A. is in TV production, and though I did some TV work professionally, I felt it wasn't the right fit for me. However, I was an RA in college and loved that experience, so I looked for jobs in residence life and was drawn to counseling as a field of study.
What were some of the biggest differences you noticed between your undergraduate and graduate studies?
The lack of campus life for graduate students. I went to a very small grad school, so that probably contributed, but the grad students weren't a big part of the campus, except for classes. The other big difference was the degree of difficulty and required engagement—you can't coast by in grad classes!
Did you hold a job during grad school? If so, how did you manage your schedule?
Yes, full time. All of my classes were at night. The only issue arose with my practicum and internship hours, but, luckily, my employers were very flexible.
What effect did attending graduate school have on your career?
Having worked full time while attending school put me miles ahead of colleagues that hadn't or that had done assistantships. I graduated with a master's and three years of professional experience while most of my peers had a master's and zero non-grad experience.
What would you do differently?
I would have arranged my schedule so I could finish quicker. I cared more about my job than about school and took some semesters off or went part time because I thought it didn't matter. And I suppose it didn't in the long run, but it would've been nice to finish sooner!
What advice can you offer students pursuing a similar program?
Don't pay full price for your master's! There are tons of assistantships or fellowships, as well as employer assistance. My entire master's was very affordable: I was able to pay for it all out of pocket, and I had no loans or scholarships. And the only reason it cost me as much as it did was because I voluntarily changed jobs at the end of my program.
Bonus question! What was your favorite class and why?
Maladaptive Behavior (also known as Abnormal Psychology), because it helped me understand what goes on in our brains and why people think the way they do.