Think exciting outside-of-the-classroom experiences are just for undergraduates? Think again! Here, a University of Texas representative profiles a unique facet of their MBA program—an example of one of the many unique, hands-on experiences for graduate students across the country.
A child flawlessly executes a back flip off the tire structure built to serve as a playground for his after-school program near Durban, South Africa. The kids attending the program are excited. There is a group of graduate students from Texas visiting, and they have worked all day to build the shaded play area. Now the visitors are talking to them, providing bottles of water and juice, and watching them enjoy the new play space.
Meanwhile, in Moscow, Russia, another group of graduate students listens to a woman speak about her work at a business incubator. The woman was employed for the Soviet government as a vice-governor of a Russian province, enforcing communistic rules and doctrine. Now, her focus is on garnering investment for entrepreneurial ideas and supporting 15 start-up organizations. This is one of many examples of the shift from communism to capitalism and innovation that has fascinated the students visiting Russia.
At the same time, a group of students are presenting their recommendations on a critical business issue facing a company in Jakarta, Indonesia. The company constructs furniture for major U.S. retailers and asked the students to assess the viability of eliminating brick-and-mortar stores and focusing solely on online marketing and sales. After an in-depth look at the industry, the student team found that most people still prefer to make furniture purchases in person. However, an online presence is still crucial since most customers use online stores to narrow their choices.
These stories are representative of the many experiences MBA students enrolled in the McCombs School of Business at The University of Texas at Austin have when they participate in the McCombs Global Connections study tour program. Each spring, groups of 30–40 MBA students travel abroad to visit businesses, engage in service activities, participate in micro-consulting projects, and experience other cultures.
The Global Connections program features seven weeks of three-hour course meetings that culminate in a seven-to-10-day business trip to various regions around the world. The course meetings are focused on the history, politics, economics, and culture of a region. They can also include content on various functional areas, such as energy, nonprofit management, and entrepreneurism. In many cases, students in each course are grouped into teams and work on micro-consulting projects with companies in the regions they are studying. The teams meet remotely with company representatives on the project and develop recommendations to be presented during the trip or provided to the company when the group returns home. The business trip includes visits to companies in various industries, as well as governmental and nonprofit agencies. Students are also exposed to various cultural sites and experiences during the trip. After they return home, the class meets several more times to reflect upon their experience.
The Global Connections program is an example of experiential learning. Proposed by David Kolb (1984), experiential learning is a theory that recognizes the role hands-on experience plays in the learning process. There are five steps to the experiential learning method (Pfeiffer & Jones, 1985): 1. experiencing/exploring; 2. sharing/reflecting; 3. processing/analyzing; 4. generalizing, and 5. application. The Global Connections program focuses on these five steps to maximize the experiential learning of students.
Step 1: Experiencing/exploring
In the experiencing/exploring stage, students are encouraged to engage in hands-on experiences with limited guidance from the professor. In a Global Connections course, faculty will assign micro-consulting projects and connect students with their company clients. The students will host a launch meeting, specify the scope, and begin to collect and analyze the data. These launch meetings are held remotely, and they might continue in person once the student is in country for the immersion experience.
Step 2: Sharing/reflecting
Once the students have both remote and immersive hands-on experiences, they discuss their interpretations, reactions, and outcomes with their classmates. The purpose of the sharing/reflection stage is to relate what they have discovered to their previous experiences. For example, a Global Connections participant working on a project might discuss issues they are encountering with their client, which can often be attributed to cross-cultural communication gaps. In many cases, their classmates may have had a similar issue and can provide advice on how to handle it.
Step 3: Processing/analyzing
In step two, the focus was on relating discoveries to past experiences. In the processing/analyzing stage, the focus is on the future. Students talk about what happened and what they learned, then discuss how they might approach a similar problem in the future. In the Global Connections experience, this type of discussion often occurs in the country at group dinners or on long bus rides. Students are eager to analyze the problems and identify solutions for the various companies and agencies they visit.
Step 4: Generalizing
Known as the "so what?" stage, step four is generalizing. Students create mental structures with the trends and principles that emerge from their experiences. In the Global Connections program, this type of discussion typically occurs in the final class meetings post-trip. Students have a grasp of the business climate in the countries they visited and are able to discern the strengths and weaknesses of those regions.
Step 5: Application
Once generalizations are made, students enter the final stage: application. Here students discuss how their experiences might apply to different situations in the future. During the final Global Connections class experience, participants are able to reflect upon their total experience and how their perceptions may have changed after visiting a country and interacting with its people. They also can extrapolate what they learned in one country to other countries in the same region.
Confucius said, "I hear and I forget. I see and I remember. I do and I understand." Global business can be discussed in the classroom in myriad ways. Global business comes alive, however, when students are engaged in a hands-on learning environment where they interact with people and businesses in various countries. What were once words on paper or images in films comes alive in their minds.
References
Kolb, D.A. (1984). Experiential learning: experience as the source of learning and development. Englewood Cliffs, NJ: Prentice Hall.
Pfeiffer, J.W., & Jones, J.E., (Eds.). (1985). Reference guide to handbooks and annuals (revised). San Diego: University Associates Publishers.
A student's perspective
By Adeola Taiwo, second-year MBA student, University of Texas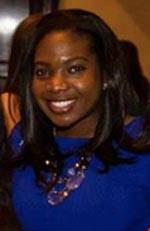 As a Nigerian in the Texas MBA program, I was delighted to learn that McCombs had listed Ghana as one of its MBA Global Connections destinations for the first time in 2013. This was a great opportunity for some of my classmates to get a genuine African experience. Excited to help ensure a pleasant experience, I became involved in the planning of the trip. Global Ghana 2013 turned out to be a huge success and enrollment for Ghana 2014 doubled.
In 2013, my classmates and I enjoyed working on hands-on projects to enhance the businesses of two local companies in Ghana: the West African Aids Foundation and Trashy Bags. However, the faculty member leading the course this year, Professor Raj Raghunathan, came up with the brilliant idea to incorporate a thorough cultural analysis framework throughout the experience. The cultural analysis emerged as a result of the wide disparity in cultural differences observed during the 2013 trip. The hope is that it will proactively prepare the 2014 class in areas of managing expectations and appreciating the inherent differences, which are crucial to the global experience.
Dr. Deidre Mendez introduced the Cultural Analysis Toolkit early in the semester, clarifying differences among cultures with regard to their attitude toward eight different dimensions—status, authority, involvement, collaboration, time, directness, emotion, and organization. The toolkit provides the ability to quickly and effectively analyze the main features of a new culture or country. Distinct cultural categories include universalism versus particularism, achievement versus birthright, and relationship versus task. Dr. Mendez explained that certain peculiar, underlying factors have led to the development of the varying traits over time.
For example, universalists represent people who obey rules at all times, while particularists obey rules as they deem necessary. Features of universalist countries, such as Germany and Singapore, include sound infrastructure and many years of stable government. They experience predictability and stability, hence their exhibited "scheduled" lifestyle. On the other hand, particularist countries, such as Ghana and India, experience quite the opposite. They typically are emerging economies, usually with unstable governments. For particularist countries, uncertainty is a way of life, making them more "flexible" and potentially less time conscious. Although these differences may appear obvious and intuitive, subtle frustrations still emerge when experiencing an opposite culture. While universalists might perceive particularists as uncommitted, particularists might perceive universalists as rigid. Ultimately, the fact remains both cultures have good qualities; universalists tend to be organized and time conscious, while particularists tend to be creative and are able to work well under pressure.
For the Class of 2014, students began the class with a personal self-assessment and have been tasked with conducting significant research based on the eight cultural dimensions, providing weekly updates on a discussion forum. Additionally, the students have been put in direct contact with local businesses they are to visit. Based on this knowledge, students will present their expectations of the trip prior to traveling, which will be reconciled with actual events at the end of the trip. This experience provides an opportunity to look at the world with a different perspective. An appreciation of the existing cultural difference can result in optimal experience when doing business in Ghana, which can be applied to the rest of Africa.