If you're searching for a great Catholic institution to call home for four years—or if you're just curious about what Catholic colleges are all about—you've come to the right place! All the schools listed below are church-affiliated institutions in various Catholic traditions that are located in the Northeastern part of the United States. And to make your college search easier, you can connect with all of them quickly and easily! Just click the "Connect me" button underneath each featured school if you'd like to learn more about them—then they'll reach out to you. Dive into these great options now and see where your education could take you!
Caldwell University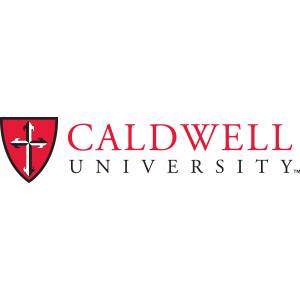 Caldwell University is a church-affiliated liberal arts institution with a 70-acre campus in Caldwell, New Jersey—20 miles from New York City. The University enrolls approximately 2,300 full-time, part-time, and graduate students while offering small class sizes and a 13:1 student-faculty ratio. On the annual Service Day, classes are canceled as students, faculty, and staff provide assistance at various locations in New Jersey, from helping local food banks to painting classrooms in local Catholic schools to providing companionship to the elderly.
Canisius College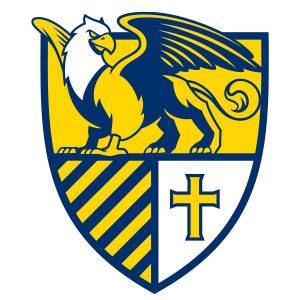 Canisius College is a private four-year Catholic, Jesuit college with a 72-acre campus in a residential neighborhood of North-Central Buffalo, New York. Students can choose from more than 100 majors, minors, specializations, and pre-professional programs, with many students pursuing a dual or triple major. Service learning courses put students in neighborhood settings and on trips throughout the world to places like Appalachia, Costa Rica, El Salvador, Jamaica, Mexico, and Poland.
Fordham University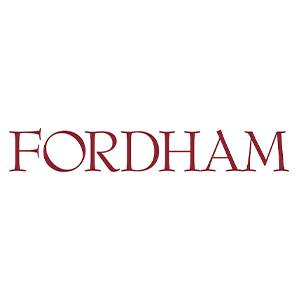 Fordham University, the Jesuit University of New York, has two residential campuses in New York City: Rose Hill in the Bronx and Lincoln Center in Manhattan. Students can choose from more than 60 majors in the liberal arts, sciences, and business while completing a core curriculum that spans literature, history, science, theology, philosophy, and the arts—all grounded in key Jesuit principles. The University also offers honors programs, research symposia, study abroad, dual-degree programs with Fordham's graduate schools, and pre-professional programs in law and medicine.
Georgian Court University
Georgian Court University is a church-affiliated, coeducational liberal arts university with a 156-acre campus in Lakewood, New Jersey—60 miles from both Philadelphia and New York City. The University provides a comprehensive liberal arts education in the Roman Catholic tradition while maintaining its special, historic focus on the education of women. The Office of Campus Ministry supports the spiritual growth of all members of the GCU community and offers a wide range of programs and events to nurture spirituality, deepen a sense of vocation, and embody mercy.
Connect me with Georgian Court!
Iona College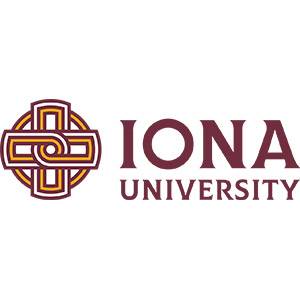 Iona College is a coeducational Roman Catholic liberal arts institution with a 45-acre campus located on the Long Island Sound in New Rochelle, New York—just 16 miles from New York City. The College enrolls approximately 4,000 undergraduate and graduate students from diverse backgrounds and 43 countries while offering more than 60 combined programs of study in the School of Arts & Science and the School of Business. Iona's Office of Mission & Ministry fosters a caring community through campus events, mission trips, and thousands of hours of volunteer service each year.
Le Moyne College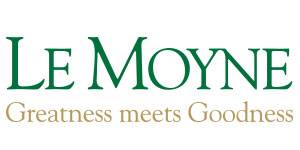 Le Moyne College is a liberal arts college in the Catholic, Jesuit tradition with a 61-acre campus located in a residential area minutes from downtown Syracuse, New York. Le Moyne offers programs through the College of Arts & Sciences and the Madden School of Business as well as over 80 student clubs and a variety of academic, cultural, professional, and social service organizations. Students also benefit from small classes, a 13:1 student-faculty ratio, and a supportive, close-knit campus community.
Manhattan College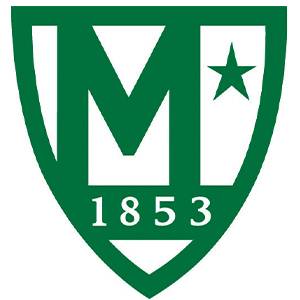 Manhattan College is a private, four-year, coeducational Lasallian Catholic institution with a 22-acre campus located in the Riverdale section of the Bronx in New York City, New York. The College offers nearly 50 majors within six schools—Liberal Arts, Business, Education & Health, Engineering, Science, and Continuing & Professional Studies—plus a 12:1 student-faculty ratio. Campus Ministry and Social Action (CMSA) organizes many different extracurriculars and service opportunities for students, like the L.O.V.E. program (Lasallian Outreach Volunteer Experience), where students travel to some of the world's poorest areas and volunteer with people of different socioeconomic backgrounds.
Merrimack College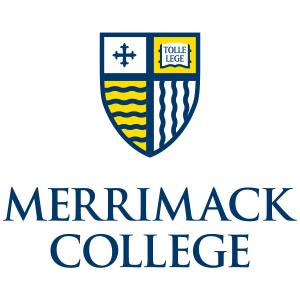 Merrimack College is a private, church-affiliated liberal arts college with a 220-acre campus in North Andover, Massachusetts—25 miles north of Boston. The Schools of Liberal Arts, Science & Engineering, Health Sciences, Education and Social Policy, and Business offer high-impact majors and minors, plus small class sizes and hands-on experience. With the annual service tradition Mack Gives Back, hundreds of student, faculty, staff, and alumni volunteers perform hours of community service throughout Boston and the Merrimack Valley.
Molloy College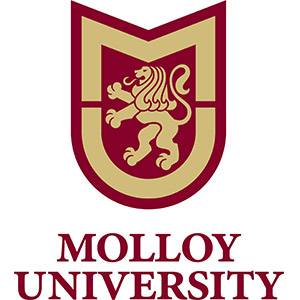 Molloy College is a private, church-affiliated liberal arts college with a 30-acre campus in Rockville Centre, New York—25 miles east of New York City. The College is home to approximately 4,900 undergraduate and graduate students and offers a 10:1 student-faculty ratio. Molloy was recently ranked the #10 "best value" among Catholic colleges nationwide by College Values Online as well as one of the "Most Transformative Colleges" by the Wall Street Journal.
Mount Saint Mary College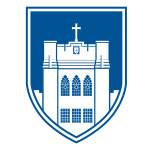 Mount Saint Mary College is a private, coeducational liberal arts college with an 86-acre campus in Newburgh, New York—58 miles north of New York City. Courses in over 50 academic programs provide students the opportunity to debate and discuss morality, religion, and the world around them. The College also offers a chapel and chaplain, 21 athletic teams, student clubs, volunteer opportunities, internships at places like the Mayo Clinic and the New York Police Department, and more.
Connect me with Mount Saint Mary!
Sacred Heart University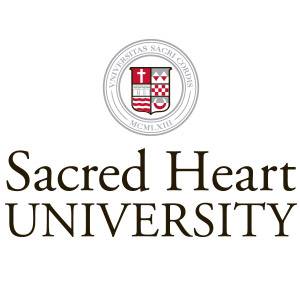 Sacred Heart University is a private coeducational institution with a 50-acre campus located in Fairfield, Connecticut. As the second-largest Catholic university in New England, SHU provides students with an education rooted in the Catholic intellectual tradition. Approximately 9,000 students are enrolled in more than 80 undergraduate, master's, and doctoral programs, benefitting from professional career coaches and peer mentors, short-term and semester-long programs around the globe, a First-Year Experience course, and more.
Saint Joseph's College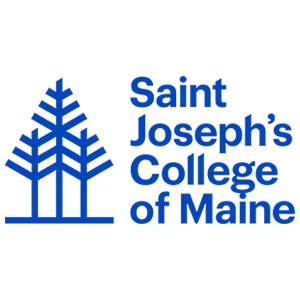 Saint Joseph's College is a church-affiliated liberal arts college with a 417-acre campus located in Standish, Maine—16 miles northwest of Portland. Students can choose from a variety of majors offered in the social sciences, natural sciences, humanities, and professional fields while benefitting from a 13:1 student-faculty ratio and an average class size of 16. Community-based learning is an integral component of learning at SJC, with students gaining hands-on, real-world experience to make a real difference in Maine's communities.
Salve Regina University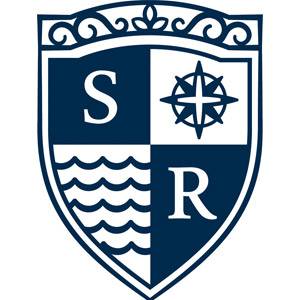 Salve Regina University is a private, church-affiliated liberal arts university with an 80-acre campus located in Newport, Rhode Island—35 miles from Providence. More than 2,700 undergraduate and graduate students can choose from 46 majors, 42 minors, and options to pursue combined bachelor's/master's degrees. The University's long-established Sisters of Mercy and Catholic liberal arts traditions broaden minds, appreciate differences, and celebrate the exploration of purpose and potential.
Seton Hall University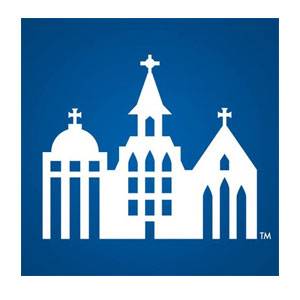 Seton Hall University is a private, comprehensive church-affiliated university with a 58-acre campus in South Orange, New Jersey—14 miles from New York City. Over 6,000 undergraduates benefit from a 14:1 student-faculty ratio, an average class size of 21 students, and over 90 majors and programs to choose from. Seton Hall values integrity, compassion, and a commitment to helping others, embracing students of all faiths and inspiring them to become servant leaders who make a difference in the world.
St. John's University, Queens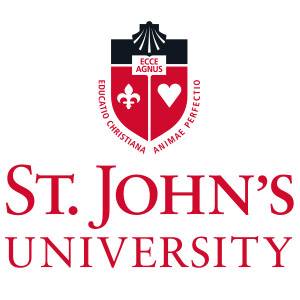 St. John's University is a private Roman Catholic university with a 102-acre main campus located in the Jamaica section of Queens in New York City, New York. The University offers more than 100 programs of study built on an "options-oriented" core curriculum that prepares students for success in a challenging academic environment. Nearly 40% of St. John's students study abroad at some point during their undergraduate careers, and countless others see the world through St. John's–sponsored service plunges.
Connect me with St. John's–Queens!
St. John's University, Staten Island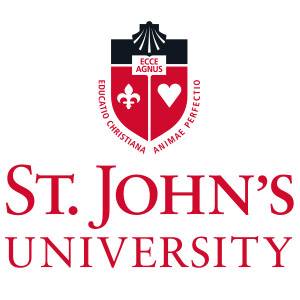 St. John's University–Staten Island is located on a 16.5-acre campus overlooking New York Harbor on Staten Island, New York. This branch campus offers personalized attention, smaller classes, and a career-focused education that prepares students for success. In addition to Queens and Staten Island, St. John's has other campuses in Manhattan; Rome, Italy; Paris, France; and Limerick, Ireland.
Connect me with St. John's–Staten Island!
Looking for great Catholic colleges and universities in a different part of the country? Check out all our featured Catholic School Profiles!