The Northeastern part of the United States is known for its cooler temperatures, fast-paced approach to life, and well-respected colleges and universities. The following schools are looking for more international students to enroll on their campuses, and they're all great places to earn your degree, even if you haven't heard their name before. To learn more about them, just click the "Connect me" button underneath the schools that interest you—then they'll reach out to you with more information. Start looking for your new academic home far away from home now!
Allegheny College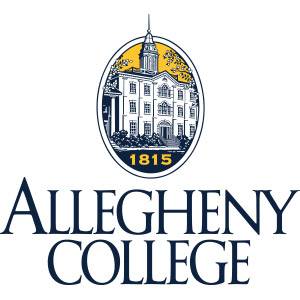 Allegheny College is a private national liberal arts college in Meadville, Pennsylvania. Around 1,800 undergraduates from 70 countries and 47 states (plus US Military States; Washington, DC; Puerto Rico; and the US Virgin Islands) can choose from more than 900 program combinations in social sciences, natural sciences, and humanities. The International Education Office is dedicated to providing services and programs to international students, and international admission representatives are available.
Caldwell University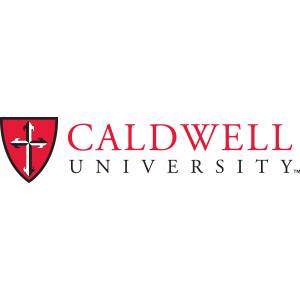 Caldwell University is a church-affiliated liberal arts institution in Caldwell, New Jersey—20 miles from New York City. Around 2,200 students represent 26 states and 41 countries, enrolling in 31 undergraduate programs and 31 graduate and certificate programs. The Office of International Student Services advises international students on compliance with immigration laws and regulations, provides support in cultural and social adjustment, and assists student, administrative, and academic groups in their initiatives to nurture and grow international programs.
Canisius College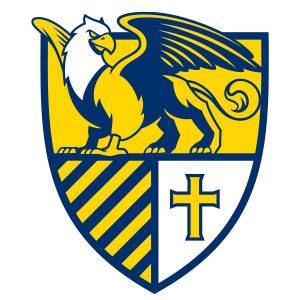 Canisius College is the largest private university in Western New York State, located in a residential neighborhood in North-Central Buffalo. Approximately 2,213 students from 21 different countries pursue over 100 majors, minors, specializations, and pre-professional programs in the College of Arts and Sciences, the School of Business, and the School of Education and Human Services. The College also provides dedicated programming for international students, tutoring support, English-language support, the Griff Center for Student Success, academic mentoring and advising, study abroad opportunities, and 90 student-run clubs and organizations, including an active student government.
Cornell University, School of Continuing Education and Summer Sessions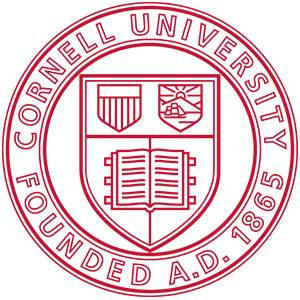 The School of Continuing Education and Summer Sessions offers online pre-college programs for high school students based out of Cornell University's campus in Ithaca, New York. About 1,500 students from around the world participate every summer, with students representing 40 countries and more than 600 cities. Students receive college credit through more than 60 online undergraduate courses and have access to all the University's academic and student resources, including the International Students and Scholars Office.
Connect me with Cornell Summer Sessions!
Duquesne University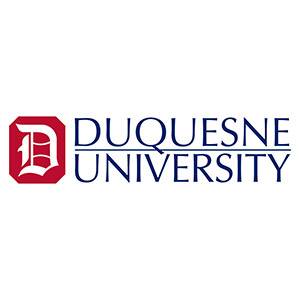 Duquesne University is a private, coeducational church-affiliated university with a campus overlooking downtown Pittsburgh, Pennsylvania. Around 6,000 undergraduates and 3,500 graduate students (including over 800 international students) represent all 50 states and more than 75 countries. The University offers a Center for Global Engagement, a Cultural Ambassador Program, the International Student Organization, an English as a Second Language Program, comprehensive advising, international student orientations, workshops, events, and on-campus housing during holidays and summer break.
Fordham University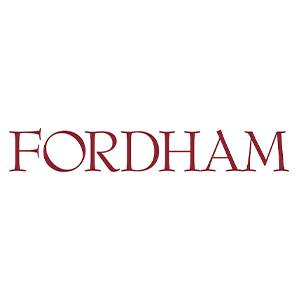 Fordham University is a private Jesuit research university with two campuses in the Bronx and Manhattan, New York. Approximately 16,972 students choose from more than 60 majors in nine undergraduate, graduate, and professional schools, with an international undergraduate population of 7.5%. International student orientations at the start of each semester, full- and part-time ESL program options, and student cultural organizations and activities are offered on both campuses.
Gannon University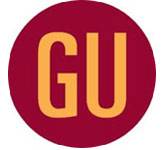 Gannon University is a private Catholic university with an urban campus in Erie, Pennsylvania. Around 4,251 students—including 406 international students from 64 countries—can choose from 100 bachelor's, master's, and doctoral degrees within three different colleges. The Office of Global Support and Student Engagement offers in-depth support in adjusting to Gannon's academic and student life, ongoing assistance with immigration laws and regulations, an on-campus English as a Second Language (ESL) program, community and cultural events, and much more.
Geneva College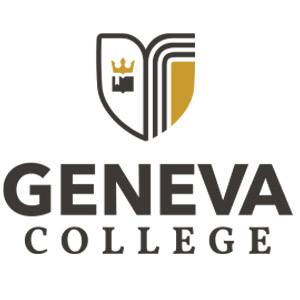 Geneva College is a Presbyterian-affiliated liberal arts college in Beaver Falls, Pennsylvania—45 miles northwest of Pittsburgh. As one of the first colleges in the country to admit Black and female students, Geneva offers more than 145 majors and academic programs and a 12:1 student-faculty ratio, with students coming from 63 different religious denominations and 10% of whom are racially or ethnically diverse. The College's International Student Services enables foreign and missionary students to be successful through academic, immigration, and personal guidance in an atmosphere that encourages their adjustment to a new culture.
Georgian Court University
Georgian Court University is a coeducational, church-affiliated liberal arts university in Lakewood, New Jersey—60 miles from both Philadelphia and New York City. Over 2,400 total students (including approximately 1,800 undergraduates) from eight states and 22 countries pursue more than 35 undergraduate degrees, 10 graduate degrees, and a variety of certificate programs. The Global Lions Club hosts a variety of global awareness events each year as well as Global Café talks, where international students and students returning from abroad share food, stories, and experiences from different countries and regions.
Connect me with Georgian Court!
Gettysburg College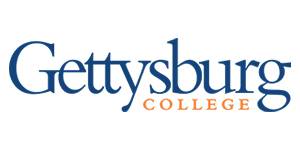 Gettysburg College is a four-year residential college of liberal arts and science located in Gettysburg, Pennsylvania—60 minutes from Baltimore and 80 minutes from Washington, DC. Around 2,600 undergraduate students representing nearly 40 states and close to 40 countries are enrolled in 65+ academic majors, minors, and pre-professional programs. The Office of International Student Services fosters a welcoming and inclusive campus environment that allows international students to be engaged, find success, and flourish with thoughtful advising, professional immigration support, campus advocacy, and leadership opportunities in intercultural campus events.
Hofstra University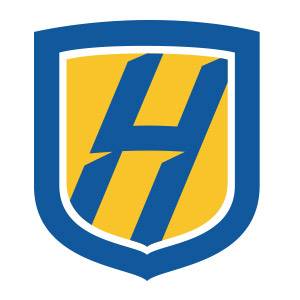 Hofstra University is a private, nonsectarian, coeducational institution located in Hempstead, New York—25 miles east of New York City. Over 6,000 undergraduates from 45 states and territories and 66 countries choose from approximately 160 programs as well as 100 dual-degree programs through the School of Business, the School of Engineering and Applied Science, the College of Liberal Arts and Sciences, the Honors College, and more. The University also features an Office of International Student Affairs, international student advisors, and an on-campus international student orientation.
Johns Hopkins University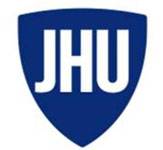 Johns Hopkins University is a private four-year university located in a residential area of northern Baltimore, Maryland. Over 5,000 undergraduates from all 50 states and 51 countries study in 50+ majors, 40+ minors, and 29 combined five-year BA/MBA programs. Students benefit from support provided by the Office of International Services and Office of Multicultural Affairs as well as more than 400 student-run organizations, clubs, and activities on campus.
Connect me with Johns Hopkins!
Kean University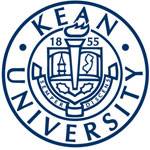 Kean University is a public coeducational university located in Union, New Jersey—12 miles from New York City. As one of the top five most diverse campuses in the US, Kean offers 50+ undergraduate majors and 70+ graduate degree options to over 16,000 students. The Office of International Student Services provides current and prospective international students assistance in understanding F-1 student visa regulations, the latest immigration news, and workshops and events to assist students in adjusting to life in the United States.
Manhattan College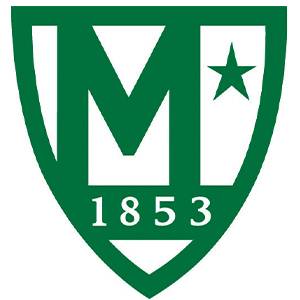 Manhattan College is a private, four-year, coeducational Lasallian Catholic institution located in the Riverdale section of the Bronx, New York. Approximately 3,664 undergraduates from more than 44 states and territories and 60 foreign countries pursue over 100 programs of study in the Schools of Liberal Arts, Business, Education and Health, Engineering, and Science. Manhattan's International Student Advisor provides the highest-quality services and serves as an international education resource to the entire College community.
Marymount Manhattan College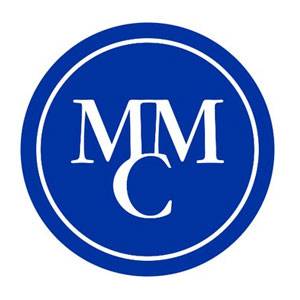 Marymount Manhattan College is a private coeducational liberal arts college located in midtown Manhattan, New York. Approximately 2,000 undergraduates—6% of whom are international students—from 48 states and 50 countries are enrolled in 31 majors and 40 minor and pre-professional programs, covering the liberal arts and sciences, business, communications and media arts, and the performing arts. The international office and advisement staff offers on-campus counseling and assistance, and students may qualify for up to $18,000 in international merit scholarships based on GPA and SAT scores.
Connect me with Marymount Manhattan!
New York University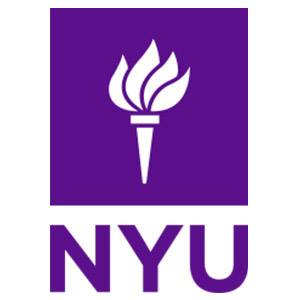 New York University is a private, coeducational, nonsectarian research university with a campus in the heart of Greenwich Village in New York, New York, with additional locations in Brooklyn, Abu Dhabi, and Shanghai. NYU is home to the highest number of international students in the United States, with over 17,000 students and scholars from over 140 different countries. The University offers over 230 areas of study as well as the International Student Center, which builds community among international students with year-round programming and support.
Pace University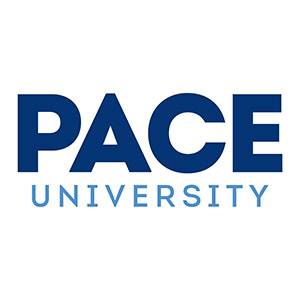 Pace University is a private comprehensive university with an urban campus located in New York, New York, plus a suburban campus in Pleasantville-Briarcliff, 20 miles from the city. A total of 13,609 students pursue their associate, bachelor's, master's, doctorate, and other specialized degrees in six colleges, with 2,500 international students representing 120 different countries. Pace's International Students and Scholars Office (ISSO) works with students to answer questions about immigration regulations, employment authorizations, health insurance, and other issues.
Seton Hall University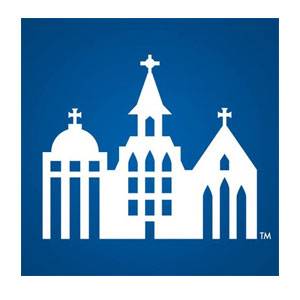 Seton Hall University a private comprehensive Catholic university in South Orange, New Jersey—14 miles from New York City. With an undergraduate enrollment of 6,102 students representing all 50 states and 70 countries, the University offers 90 academic programs, plus dual degrees and pre-professional programs. Students also benefit from an ESL program, the Office of International Programs, an International Student Association, the International Student Festival, an international orientation, regular social programming and campus activities, and organized field trips to places like New York City, Philadelphia, and Niagara Falls.
Stevenson University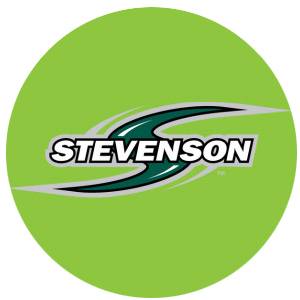 Stevenson University is a private coeducational institution in Stevenson, Maryland—northwest of Baltimore and about an hour north of Washington, DC. About 2,732 traditional undergraduates and 847 graduate students from 43 states and 15 foreign countries study a variety of majors from Accounting to Theatre & Media Performance. Career preparation resources are offered to all students through Career Services, including career advising, career fairs, on-campus interviews, networking events, graduate school workshops, service learning opportunities, and internships.
Stony Brook University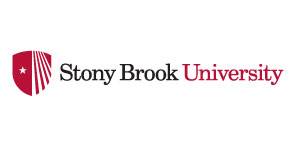 Stony Brook University is a SUNY-affiliated public research university located in Stony Brook on the North Shore of Long Island, New York—60 miles east of NYC. Around 16,586 full-time undergraduates, including 4,600 international students from more than 100 countries, choose from over 200 majors, minors, and combined-degree programs. International students also benefit from visa and immigration services, an international student orientation, the Intensive English Center, student health services, the English Pals Program, an Academic Success and Tutoring Center, the Writing Center, the Math Learning Center, and the Student Accessibility Support Center.
University of Pittsburgh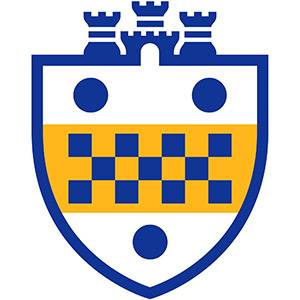 The University of Pittsburgh is a public research university located in Pittsburgh, Pennsylvania. Pitt students come from all 50 states, three US territories, the District of Columbia, and 108 countries to pursue 100+ undergraduate majors, minors, and certificates. The Office of International Student Services assists international students with necessary immigration documentation and offers events to help students adjust to life in the United States, connect with the campus community, and explore the city of Pittsburgh.
Find even more universities who are looking for international students like you with our featured global college lists.