Would you like to add some private universities with comprehensive academic offerings in the Northeast to your college list? What a coincidence—we have just what you're looking for right here! All of these colleges and universities are looking to recruit students from the CollegeXpress community in all grades. Just click the green "Connect me" button to be added to their mailing lists. Then they'll get in touch with you so you can learn more about their programs, financial aid opportunities, campus life, and more. Don't worry if you're not an upperclassman either—it's never too early to start your college search!
Alfred University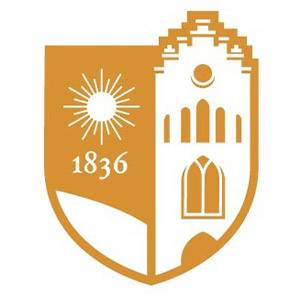 Alfred University is a private comprehensive institution on a 600-acre campus in Alfred, New York—75 miles south of Rochester. About 1,600 undergraduates from 43 states and 16 countries attend the University full-time, pursuing more than 60 majors and 70+ minors in a wide range of areas. Students also enjoy 80 recognized clubs and organizations, 22 varsity teams—including 17 NCAA Division III sports—and nearly 400 acres of recreational land between the foothills of the Allegheny Mountains and the Finger Lakes.
Canisius University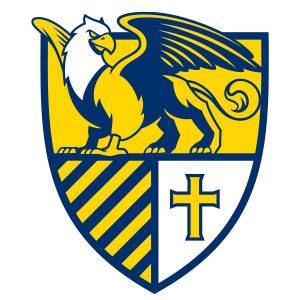 Canisius University is a private Jesuit Catholic institution on a 72-acre campus located in a residential neighborhood of North-Central Buffalo, New York. Students at Canisius can choose from more than 100 majors, minors, specializations, and pre-professional programs; combine different areas for a dual or triple major; or join the Pathfinders Academic Exploration Program to create a unique academic path. The University also offers the Griff Center for Student Success, academic mentoring and advising, study abroad opportunities, support for internship and job searches, and 90 student-run clubs and organizations, including an active student government.
Delaware Valley University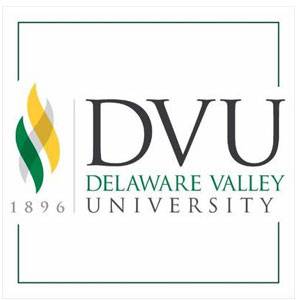 Delaware Valley University is an independent comprehensive university on a 571-acre campus located in Doylestown, Pennsylvania—30 miles northwest of Philadelphia. More than 1,700 undergraduates are enrolled in 27 bachelor's degree programs, with 100% of students graduating with real-world, hands-on experience. In addition to classes and labs that take place on 1,000 acres of living laboratories, the University's Experience 360 (E360) program helps students build their careers from day one and throughout their undergraduate career, with internship sites at Campbell's, the Philadelphia Zoo, Kellogg's, Pepsi, and more.
Drew University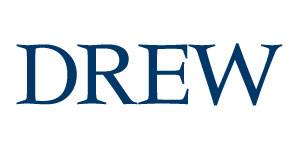 Drew University is a private comprehensive institution on a wooded campus located in Madison, New Jersey—30 miles from New York City. Undergraduates can choose from more than 40 majors, 60+ minors, 18 dual-degree programs, and 17 pre-professional programs, with at least two required immersive experiences to help build résumés and explore interests. During the one-of-a-kind New York City Semester, students may find themselves working on Wall Street, at the United Nations, with media giants, alongside grassroots organizers, in the contemporary art world, or on the theater scene.
Hofstra University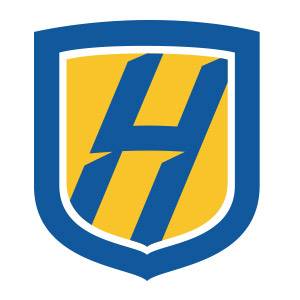 Hofstra University is a private comprehensive university on a 240-acre campus located in Hempstead, New York—25 miles east of New York City. Home to more than 10,000 total students, the University offers over 160 undergraduate and 100+ dual-degree programs, giving the opportunity to earn both a graduate and undergraduate degree in less time than if each degree were pursued separately. Hofstra also has 21 varsity sports teams that compete at the NCAA Division I level; 27 local and national fraternities and sororities; and more than 200 academic, media, multicultural, performance, pre-professional, religious, social/political, and sports clubs and organizations.
Holy Family University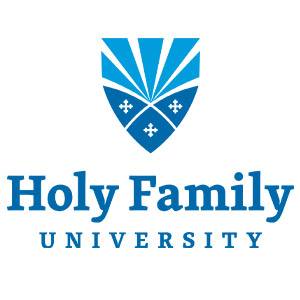 Holy Family University is a private comprehensive university with a 47-acre main campus in northeast Philadelphia, with additional locations in Bensalem and Newtown, Pennsylvania. With more than 3,100 total students, the University offers 40 undergraduate programs and 600+ courses designed to develop learning proficiencies and self-advocacy skills that help students feel empowered to achieve academic and personal success. All undergraduates participate in experiential learning through internships and have access to a variety of on-campus amenities, including a state-of-the-art Esports gaming space.
Ithaca College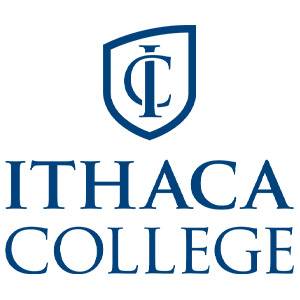 Ithaca College is a private comprehensive liberal arts college with a 670-acre campus in Ithaca, New York—50 miles south of Syracuse. Around 4,6000 undergraduates have their choice of more than 90 majors as well as the Exploratory Program, in which students can spend up to four semesters taking courses in any field that interests them, with expert guidance from mentors and immersive and applied learning experiences. IC's campus is known for its environmental stewardship, with 100% of the College's electricity sourced from wind farms, as well as its social conscience—an IC staff member founded International Pronouns Day.
Mercy University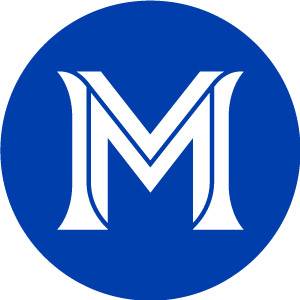 Mercy University is a private nonsectarian university with a 66-acre main campus located in Dobbs Ferry, New York—25 miles from New York City—with branch campuses in the Bronx, Manhattan, and Yorktown Heights. Approximately 9,000 students are enrolled in five schools and over 90 degree and certificate programs led by faculty that include Fulbright Scholars, published and national best-selling authors, and leading experts in their fields. Undergraduates also benefit from 64 student clubs, 16 honor societies, an award-winning student newspaper, 10 NCAA Division II athletic teams, and more.
Messiah University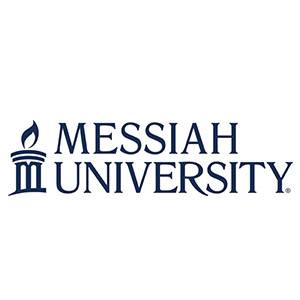 Messiah University is a private Christian college of the liberal and applied arts and sciences located in Grantham, Pennsylvania—10 miles southwest of Harrisburg. Nearly 2,600 undergraduates are enrolled in 80+ academic programs, including a variety of majors, minors, concentrations, and pre-health advising options. Students also enjoy concerts, sporting events, 70+ clubs and organizations, outdoor activities like hiking and kayaking, free movies, dances, and more on campus.
Monmouth University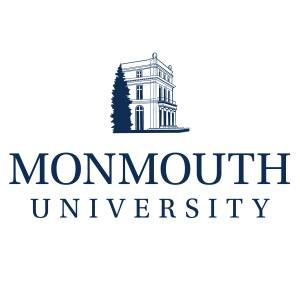 Monmouth University is a private comprehensive university in West Long Branch, New Jersey. Monmouth's approximately 4,000 undergraduate students come from 30 states and 30 countries to learn in 33 undergraduate programs. Students benefit from a small 12:1 student-faculty ratio, close access to coastline beaches, more than 120 active clubs and organizations to participate in, and much more.
Neumann University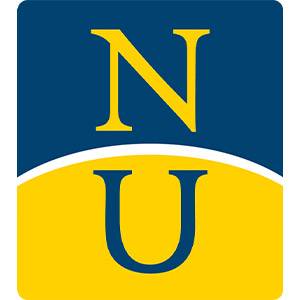 Neumann University is a private religious liberal arts institution on a 70-acre campus in Aston, Pennsylvania—just a 25-minute drive from Philadelphia. With over 2,000 total students, the University offers dozens of undergraduate majors in the Arts & Sciences, Business, Education & Human Services, and Nursing & Health Sciences, with 100% of majors requiring a clinical, field, or internship experience. Residential students benefit from amenities such as free parking and car registration, private bathrooms and free laundry facilities in each residence hall, and 24/7 security and computer lab access.
Pace University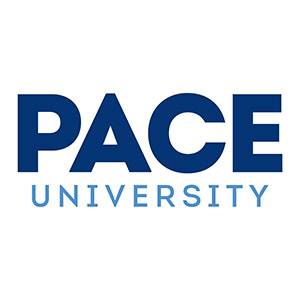 Pace University is a private comprehensive university with a three-acre main campus in the heart of New York City and the 200-acre Westchester campus located in Pleasantville-Briarcliff, New York—about 30 miles apart. With more than 100 majors and accelerated bachelor's/graduate degree programs, Pace offers everything from Biochemistry and Business to Computer Science, Psychology, and Teaching. There are more than 100 clubs and groups for students to get involved in on both campuses, including academic, business and professional, cultural and social, Greek life, media and entertainment, performing arts, political and advocacy, and student governance organizations.
Connect me with Pace Westchester!
Rider University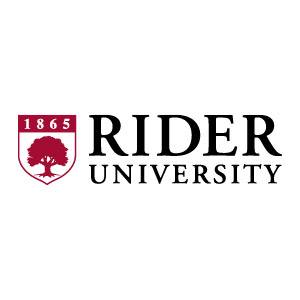 Rider University is a private comprehensive institution located on 280 acres in Lawrenceville, New Jersey. Interdisciplinary majors are plentiful and dual majors are encouraged at Rider, where more than 3,200 undergraduates are enrolled in 100+ majors and minors. Relevant, hands-on, real-world experiences on campus, on the job, in the community, and around the world are also encouraged, with each student's Engaged Learning Transcript acting as an official record of the many ways they put their knowledge into meaningful action.
Robert Morris University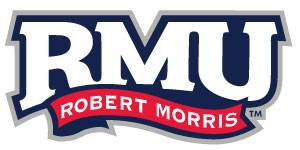 Robert Morris University is a private comprehensive institution on a 230-acre campus located in Moon Township, Pennsylvania—17 miles from Pittsburgh. RMU is home to around 5,000 students and offers more than 60 undergraduate areas of study across four academic schools. Students can also get involved on campus with more than 120 activities and organizations, 15 teams playing in NCAA Division I, a new Student Recreation and Fitness Center stocked with the latest exercise equipment, and the UPMC Events Center, home of Colonials basketball and volleyball as well as a major event venue for concerts, career expos, and commencement.
Saint Francis University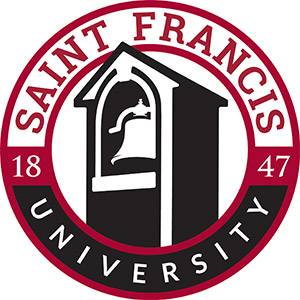 Saint Francis University is a church-affiliated college of the liberal arts and sciences with a 600-acre campus in Loretto, Pennsylvania—90 miles east of Pittsburgh. Approximately 1,700 undergraduates are enrolled in three professional schools: STEAM, Business, and Health Sciences & Education. With more than 75 clubs and organizations on campus, the student experience at Saint Francis places particular emphasis on developing individuals who will lead or serve with character in their chosen professions and communities.
Connect me with Saint Francis!
Saint Joseph's University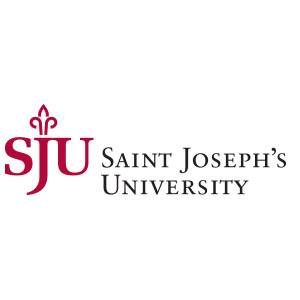 Saint Joseph's University is a private comprehensive institution with two locations in Philadelphia, Pennsylvania—the 125-acre Hawk Hill campus and the 24-acre University City campus. More than 4,500 undergraduates have 130+ undergraduate majors and minors to choose from as well as professional pathway programs and 4+1 options. There are also countless opportunities to connect with the Hawk community, including 100+ student organizations, intramural sports teams, and community service groups.
Saint Peter's University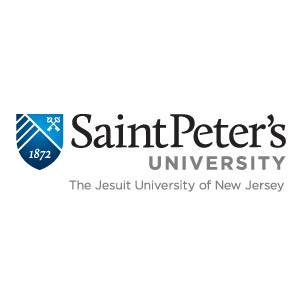 Saint Peter's University is a private church-affiliated multipurpose institution with a 15-acre campus in Jersey City, New Jersey—just three miles from New York City. Saint Peter's offers more than 50 undergraduate majors and minors, from Biology and Business to Physics and Criminal Justice. Activities at Saint Peter's are as diverse as the student body, with 50+ student-run groups as well as leadership programs, service projects, recreation trips, study abroad, and a Division I sports program.
Connect me with Saint Peter's!
Stevenson University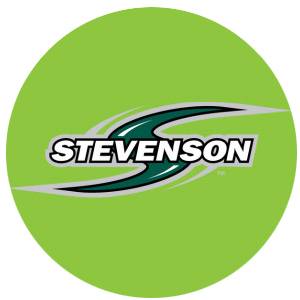 Stevenson University is a private comprehensive institution with a 163-acre semi-rural campus in Stevenson, Maryland—10 miles from Baltimore. Approximately 3,000 full-time undergraduates are enrolled in 90 majors, minors, tracks, and pre-professional programs, with a Bachelor's to Master's Option that lets students earn two degrees in just five years by taking graduate-level courses during junior and senior years. Stevenson also offers 27 NCAA Division III sports, plus cheer, dance, and club and intramural teams; more than 70 clubs and organizations; and a Career Services office with career advising and fairs, networking events, graduate school workshops, service learning, and internship opportunities.
Thiel College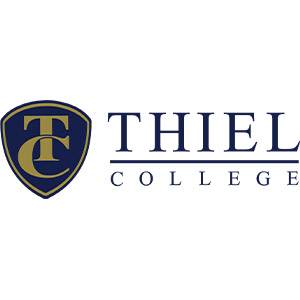 Thiel College is a small private church-affiliated college on a 135-acre campus in Greenville, Pennsylvania—80 miles north of Pittsburgh. With a student body under 1,000 and 61% of classes with fewer than 20 students, Thiel offers more than 60 majors, minors, and areas of study, including five-year dual master's and bachelor's programs. Students can get involved with 24 NCAA Division III varsity athletic teams, more than 70 student organizations, and Greek life, which includes three fraternities, four sororities, leadership opportunities, campus activities, and philanthropic causes.
We have so many more collections of colleges and universities that you can connect with! Check out all our featured college lists based on major, location, public and private schools, and more.