When people think of small-town USA, they think of the Midwest! It's a wide region that offers just about everything: tight-knit communities, rolling plains (as well as bustling cities), and the opportunity to experience all four distinct seasons. Who wouldn't want to attend college in this type of environment? While you can find every type of college and university in the Midwest, its liberal arts schools are particularly well known for robust academics as well as their sense of community. Start checking out these CX featured colleges and connect directly with each one by hitting the green "Connect me" button below each listing. You may just find your dream school right here!
Ashland University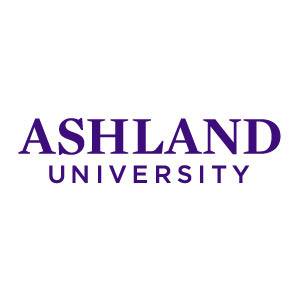 Ashland University is a private Christian liberal arts institution in Ashland, Ohio—60 miles southwest of Cleveland. AU offers 60+ majors—including notable programs in Nursing, Education, Forensic Science, Criminal Justice, and Business—as well as 130+ campus clubs and organizations. Christian values serve as a core element of Ashland's institutional identity, while respect for the diversity of values and faith of each person is emphasized across campus.
Baldwin Wallace University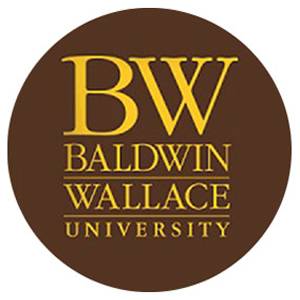 Baldwin Wallace University is a private liberal arts university in Berea, Ohio—just 20 minutes from downtown Cleveland. The University offers more than 80 academic programs in the sciences, health, performing arts, and more, all supported by an innovative core curriculum for broad skill development. Every BW student applies what they learn in the classroom through experiential learning—a requirement for all degrees—including travel, service, internships, field experience, research, or clinic work.
Calvin University
Calvin University is a private Christian liberal arts institution in a suburban area of Grand Rapids, Michigan. The University offers its 3,200+ students more than 100 academic options to choose from, all of which are taught by world-class professors in average class sizes of 23. With 100% of students participating in service learning opportunities, Calvin is home to Christians from all over the world who are curious and motivated.
Central Methodist University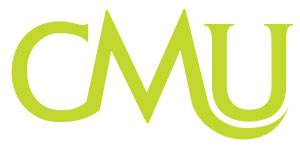 Central Methodist University is a private Methodist liberal arts and vocational education university in Fayette, Missouri—midway between St. Louis and Kansas City. With a total student body of more than 5,100, CMU offers each of its 1,100+ undergraduates their own iPad to enhance their skills in any of the University's 40+ programs of study. CMU emphasizes the value of its relationship with the church, academic excellence and leadership development, personalized student services, and more.
Coe College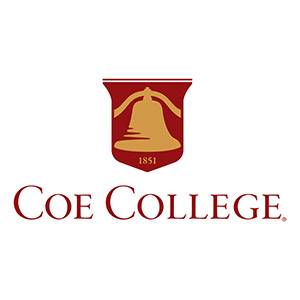 Coe College is a private liberal arts college in downtown Cedar Rapids, Iowa. Over 1,400 students come from over 20 countries to study at Coe, choosing from more than 40 majors and 14 pre-professional programs in courses with an 11:1 student-faculty ratio. The College's C3: Creativity, Careers, Community center is dedicated to working one-on-one with students to help them identify and land internship placements that match their unique interests and goals.
College of Saint Benedict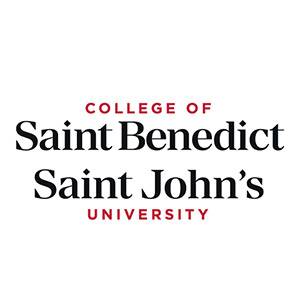 The College of Saint Benedict is a Catholic liberal arts college in partnership with Saint John's University located in St. Joseph, Minnesota—75 miles north of Minneapolis. With 3,500 undergraduates and an 11:1 student-faculty ratio, the College offers over 60 areas of study with 37 majors and 32 minors. CSB students benefit from Summer Term specifically for internships, research, and international study; 65 clubs and organizations; opportunities through Campus Ministry; and more.
Cottey College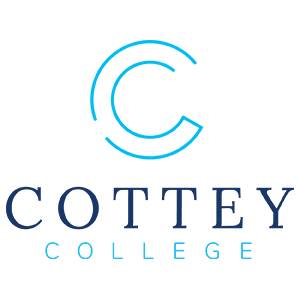 Cottey College is a private liberal arts for women in Nevada, Missouri. The College offers 15 highly-supportive degree programs as well as the best student-faculty ratio in the nation to a small student body of 300+ women. Owned by the P.E.O. Sisterhood, an organization of over 200,000 women who support students as they grow into the leaders they want to be, the Cottey curriculum follows a Leadership Development Plan (LDP) that individualizes leadership growth for each student.
DePauw University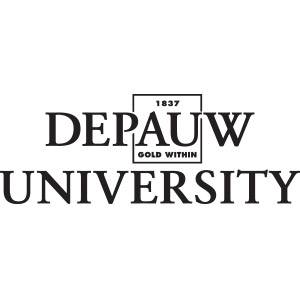 DePauw University is a private liberal arts university in a residential area of Greencastle, Indiana—40 miles west of Indianapolis. The University offers more than 50 majors and 60+ minors as well as an 8:1 student-faculty ratio. Students can take advantage of DePauw's 10 centers that provide professional development in today's top fields, including business, ethics, media, management, technology, and environmental sustainability.
Evangel University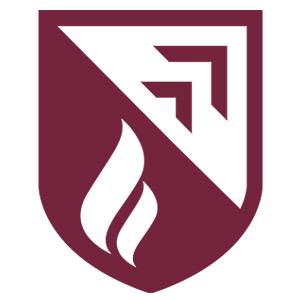 Evangel University is a private Christian liberal arts institution in Springfield, Missouri. The University is home to 2,300 students pursuing more than 70 undergraduate, graduate, and seminary programs, with class sizes of 25 and a 15:1 student-faculty ratio. Campus life is also active with 40+ registered organizations and 16 athletic teams competing in the Heart of American Athletic Conference, with opportunities to go to the NAIA championships.
Grand View University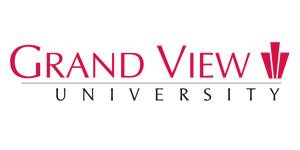 Grand View University is a private Evangelical Lutheran liberal arts university in Des Moines, Iowa. Grand View offers 35 undergraduate majors and pre-professional programs and six master's degrees to a student body of 1,800, who study in class sizes of 16 on average. Students can also get involved in NAIA championship athletics, eSports, and more than 40 clubs and organizations.
Hillsdale College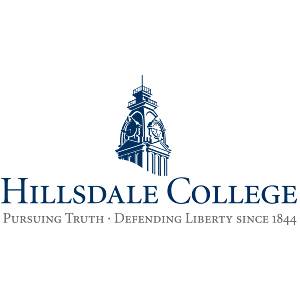 Hillsdale College is a private liberal arts college in Hillsdale, Michigan—about 70 miles from Ann Arbor, Toledo, Lansing, and Fort Wayne. The College has 39 distinct undergraduate degrees that are concentrated into 30 majors covering 14 broad fields of study. Hillsdale's core curriculum immerses students in the liberal arts by studying and debating ideas from ancient times to the present in literature, history, philosophy, logic, rhetoric, and theology.
Hiram College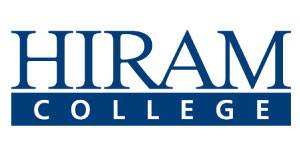 Hiram College is a private liberal arts college in Hiram, Ohio—just southeast of Cleveland. More than 1,300 students come from 32 states and seven foreign countries to pursue Hiram's 33 majors and 37 minors, enjoying small class sizes of 10 on average. The College also offers more than 15 new three-year degree programs that can save students roughly $25,000 in tuition costs and provide a faster track to their careers.
Madonna University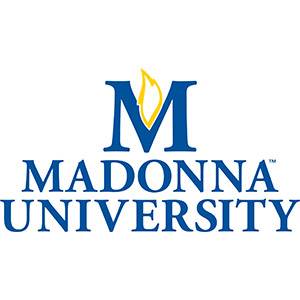 Madonna University is a private Roman Catholic liberal arts university in Livonia, Michigan—just west of Detroit. Madonna offers more than 140 majors and minors with a personalized educational experience as well as a 13:1 student-faculty ratio. Students also participate in 40+ organizations and clubs, 20+ athletic teams, 27,000+ student services hours annually, and 500+ internship opportunities each year.
Notre Dame College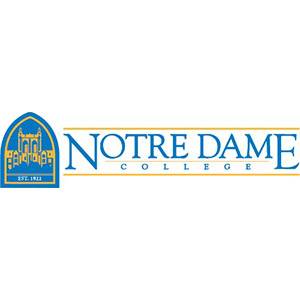 Notre Dame College is a private Catholic liberal arts college in South Euclid, Ohio—15 miles from central Cleveland. The College offers majors in nearly 30 disciplines at the associate, bachelor's, and master's levels, including outstanding programs in education, business, nursing, and science. Set against the backdrop of a small campus, Notre Dame students enjoy rich experiences in the classroom, through extracurricular activities, on athletic teams, in communities on and off campus, and throughout campus life.
North Park University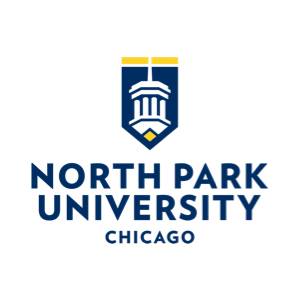 North Park University is a private Christian comprehensive liberal arts university located on the Northwest side of Chicago, Illinois. With average class sizes of 17 and a 12:1 student-faculty ratio across 120+ programs, the University's most popular majors include Nursing, Business/Economics, Biology, and Exercise Science. North Park also offers the unique Catalyst 606 program, which allows students to step outside the classroom and learn within their local community while gaining a closer understanding of the increasingly urban world they live in.
Saint John's University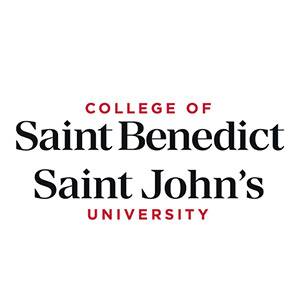 Saint John's University is a Catholic liberal arts institution in partnership with the College of Saint Benedict located in Collegeville, Minnesota—75 miles north of Minneapolis. CSB/SJU share one combined curriculum, with students attending classes and activities together on both campuses, which are connected by a free shuttle service. Students from either school have access to the libraries, dining centers, athletic facilities, Campus Ministry, activities, and resources on both campuses.
Simpson College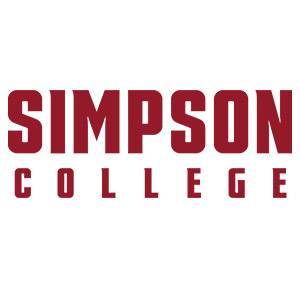 Simpson College is a private Methodist liberal arts college in Indianola, Iowa—12 miles south of Des Moines. The College offers more than 50 majors to a student body of 1,200+, who learn in small class sizes with a 13:1 student-faculty ratio. Students can also take advantage of 19 varsity athletic teams, 75+ student clubs and organizations, the Blank Performing Arts Center, and free entertainment sponsored by the Campus Activity Board.
Trinity Christian College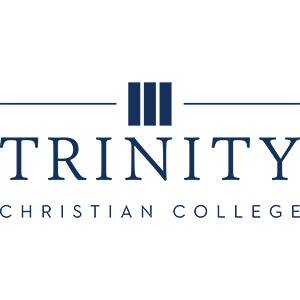 Trinity Christian College is a private Christian liberal arts college located in suburban Palos Heights, Illinois—25 miles southwest of Chicago. The College offers more than 70 programs of study to 1,400+ students from 35 states, four Canadian provinces, and eight countries. Trinity's caring Christian community helps students form lifelong friendships and grow in their faith while joining together in worship, student activities, leadership opportunities, and service projects.
University of Indianapolis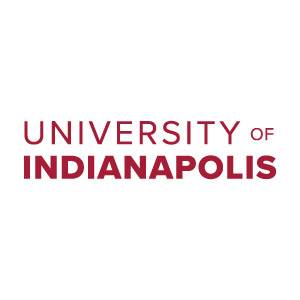 The University of Indianapolis is a private Methodist liberal arts university just southeast of downtown Indianapolis, Indiana. UIndy offers more than 100 undergraduate degrees, 40+ master's, five doctoral degrees, and a variety of certificate programs to 5,300+ students from 44 states and 68 countries. Students can also get involved in more than 70 student organizations and 23 NCAA Division II athletic teams.
University of Mount Union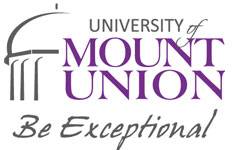 The University of Mount Union is a private liberal arts university in Alliance, Ohio—65 miles south of Cleveland. The University offers 47 diverse undergraduate majors, more than 45 minors, and average class sizes of 16 pupils to a student population of more than 1,800 undergrads. Mount Union students can also participate in 24 varsity athletic teams or 11 intramural sports leagues, in fact, 39% of the campus participates in intercollegiate athletics and 75% of students participate in recreational activities in general.
Valparaiso University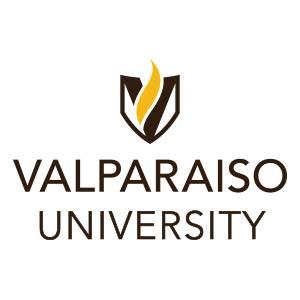 Valparaiso University is a private comprehensive Lutheran university comprised of five colleges in Valparaiso, Indiana. More than 3,100 undergraduate students from 47 states and 38 countries are enrolled in 70 degree programs and interdisciplinary options. The University also offers unique opportunities like the Valpo Study Centers in England, Germany, Costa Rica, and China; 50+ other study abroad programs; 100+ cocurricular organizations; 10 fraternities and seven sororities, and more.
Viterbo University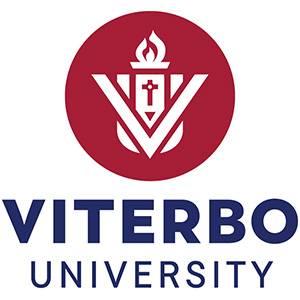 Viterbo University is a Roman Catholic liberal arts university in La Crosse, Wisconsin—150 miles from the Minneapolis–St. Paul area. Viterbo offers more than 50 traditional and online academic programs with class sizes of 16 and an 11:1 student-faculty ratio. The University's 2,400+ students can also take advantage of the award-winning Identities Project program, which provides opportunities for the campus community to explore facets of identity through events, dialogues, and more.
If liberal arts isn't in your interests but the Midwest is, we have a lot more featured Midwest college lists of great schools in the area!