Some career paths require highly specialized training before you can land a job in the field. If this is what you're looking for in your college search, the schools on this list offer just that! Whether it's scientific research or learning how to build planes, these colleges and universities will help you reach your professional goals. All the schools on this short but distinguished list can be found in the Southern US, and the best part is you can request more information and get recruited by clicking the green "Connect me" button underneath each one. Happy researching!
Duke University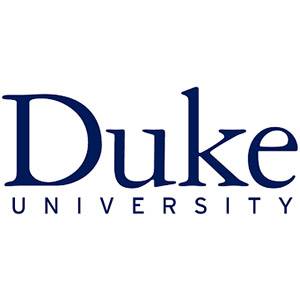 Duke University is a private research university in Durham, North Carolina. Granting undergraduate degrees through the Trinity College of Arts & Sciences and the Pratt School of Engineering, Duke offers 53 majors, 52, minors, and 23 certificate programs to a student body of 6,600 undergraduates—80% of whom graduate with more than one major. Students can get involved with more than 400 clubs and organizations as well as Division I athletic teams with national championships dating back to 1986.
Embry-Riddle Aeronautical University—Daytona Beach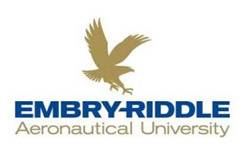 Embry-Riddle Aeronautical University is a private institution specializing in Aviation and Aerospace Engineering in Daytona Beach, Florida—with another campus in Prescott, Arizona. While ERAU specializes in undergraduate and graduate Aerospace and Aviation Engineering programs, students can also major in things like Applied Biology, Astronomy & Astrophysics, Business Administration, Communication, Computer Science, and much more. The University also offers more than 100 student clubs and organizations as well as 19 NCAA Division II athletic teams.
Connect me with ERAU—Daytona Beach!
Florida Atlantic University
Florida Atlantic University is a public research university serving students across six campuses, with a main campus in Boca Raton, Florida. FAU is home to 30,000 undergraduate and graduate students who get involved in cutting-edge research through 170+ degree programs, including Computer Science & Artificial Intelligence, Computer Engineering, Bioengineering, and more. Students also have access to NCAA Division I athletic teams, 4,800+ registered internship locations, and over $70 million in research opportunities.
Georgia Southern University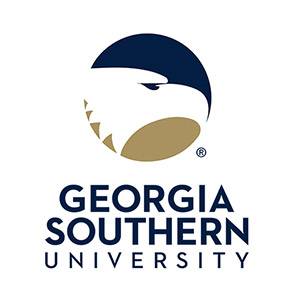 Georgia Southern University is a public doctoral-research university in Statesboro, Georgia—50 miles from Savannah. With branch campuses in Savannah and Hinesville, Georgia Southern's 26,000 students come from all 50 states, DC, Puerto Rico, and 102 countries to study in 140 degree programs focused on the mission of growing themselves to grow others. The University is dedicated to research that creates community impact and student-centered teaching even with a higher 23:1 student-faculty ratio.
Connect me with Georgia Southern!
Georgia State University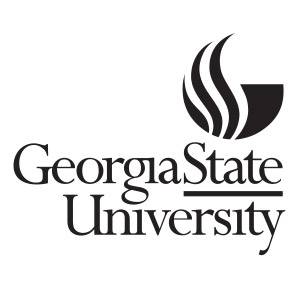 Georgia State University is a public comprehensive research university in Atlanta, Georgia. GSU offers more than 250 undergraduate and graduate degrees in over 100 fields of study through 12 colleges and schools. More than 54,000 students get involved in 400+ student organizations that cover a variety of interests and specialties, including leadership, activism, arts, politics, academics, religion, recreation, and more.
Kennesaw State University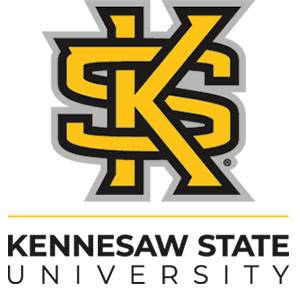 Kennesaw State University is a public comprehensive research university with two campuses in Kennesaw and Marietta, Georgia—just north of metro Atlanta. One of the 50 largest public institutions in America, KSU offers more than 150 undergraduate and graduate degrees in a wide array of fields, including architecture, business, construction, education, nursing, STEM, and the arts. More than 38,000 undergraduate students have the opportunity to participate in experiences such as internships, undergraduate research, and service learning.
Mississippi State University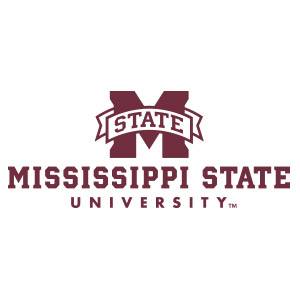 Mississippi State University is a public land-grant research university in Starkville, Mississippi—24 miles west of Columbus. The University offers 170+ bachelor's programs through the Colleges of Agriculture & Life Sciences; Arts & Sciences; Business; Education; Engineering; Forest Resources; Veterinary Medicine; and Architecture, Art & Design to 22,000 students from 80+ countries. MSU students also enjoy campus life with 340+ organizations to join and 20+ dining options to choose from.
University of Georgia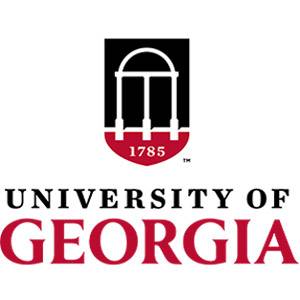 The University of Georgia is a public land-grant research university in Athens, Georgia—70 miles northeast of Atlanta. UGA offers 125 undergraduate degrees concentrated in 98 major programs through 16 colleges and schools as well as the UGA/GRU Medical Partnership. From conducting research through the Center for Undergraduate Research Opportunities (CURO) to serving the community through the UGA Campus Kitchen, experiential learning is one of many opportunities for students to pursue their passions on campus.
University of North Carolina at Wilmington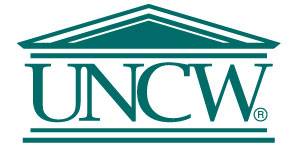 The University of North Carolina at Wilmington is a public comprehensive research university in Wilmington, North Carolina—just 10–15 miles from the Atlantic Coast. UNCW's 58 undergraduate academic programs are housed in the Cameron School of Business, College of Arts & Sciences, College of Health & Human Services, and Watson College of Education. Outside the classroom, the University's 18,000 students can get involved in 300+ campus organizations, cheer for 19 NCAA Division I athletic teams, and explore historic downtown Wilmington and nearby beaches.
Vanderbilt University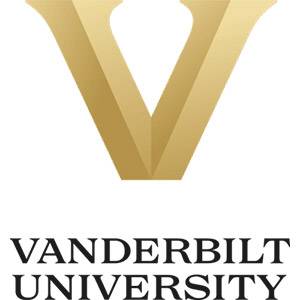 Vanderbilt University is a private research university just a mile and a half from downtown Nashville, Tennessee. The University is home to 7,000 undergrads who come from more than 90 countries and study in 70+ major programs through colleges and schools of the Arts & Sciences, Music, Education & Human Development, and Engineering. Over 56% of Vanderbilt undergraduates participate in academic research, and when they're not studying, they can partake in more than 475 student organizations, numerous study abroad opportunities, 32 club sports, 40+ intramural sports leagues, and NCAA Division I athletic teams.
There are a lot more schools to explore where this came from! Check out all our CX featured college lists to find awesome colleges and universities with the majors and locations you're looking for.