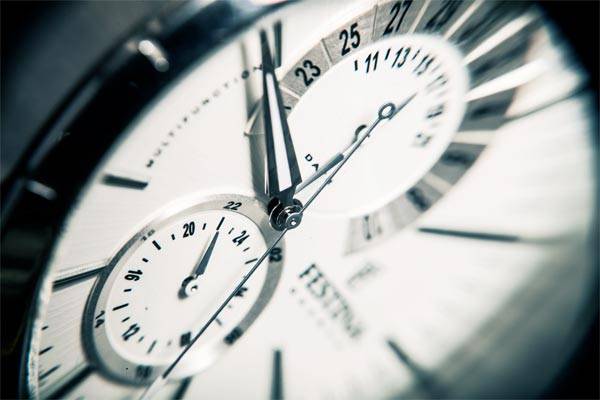 Leah is just starting her junior year—but she's had college on her mind for a while now! That's why she already has not one but three schools tied for her top picks. Her college journey is far from over, but she has an amazing head start. Here's what she's done so far . . .
Finding your ideal college is no easy feat—and not just because there are 2,968 post-secondary four-year colleges to choose from. There are so many deciding factors that you must consider when finding the perfect college. And, to be quite honest with you, with 2,968 schools out there, you probably won't narrow down your choices to just one but probably 10 ideal (or at least mostly ideal) colleges.
That's basically where I am right now, and choosing a college feels just as strenuous and time consuming as I imagine applying to them will be! Since I am starting my junior year and realizing all the things I will need to do to prepare for applying for colleges, I'm glad I've already found my top choices.
I started my college search fairly early in my freshman year by first thinking about my major. I decided I wanted to study English with a minor in communications, so I began looking at colleges known for those programs. I choose these majors because I want to go into the publishing industry and do something that involves my passion for books.
Related: Colleges for the Student Who Wants to Major in English
By the end of my freshman year, I got more serious and specific about choosing my major, and I realized I wasn't too keen on communications after all. I am most interested in becoming either an editor or a literary agent. I thought I would need to major in English, but I didn't know what other educational requirements would be needed to get into Publishing. So I took to Google and searched for hours on the educational backgrounds of editors and lit agents. I finally found that I didn't need a publishing degree—or even an English degree! However, to cover all my bases, I decided I still wanted to major in English and publishing. I started looking for colleges with a degree plan that fit my criteria. After scouring the Web again, I finally found a website with a list of publishing programs around the world. I used that list to narrow down my options and eventually find my top three colleges: Rosemont College, Hofstra University, and Pace University.
These three have become my top choices from the 27 colleges I found on that site and other schools I had been considering. I managed to narrow it down to those three by making a list of all the schools I was considering and comparing them. My criteria included tuition fees, location, acceptance rates, and cost of on- and off-campus living. I also used online college search tools to help gather information that helped me get to know my top picks better. [Editor's note: you can find this info and lots more on the school profiles on CollegeXpress! Use our college search tool to get started.]
The minimum and maximum transfer credits accepted was another important factor for me, because I attend a dual-credit high school and will have close to 60 hours of college credit by the time I graduate. I wanted to make sure that all three colleges would accept my credits, as I would be transferring with credits from a two-year college in a different state. I contacted each of college's admission office via e-mail and sent them copies of my transcripts, both my high schools and colleges. Thankfully, all of the colleges accept my credits! Now, I have two more big items to check off my to-do list: visit these three schools and make a list of "backup" colleges to apply to.
Related: Safety, Reach, and Realistic Schools and the Secret to Picking Yours
There are so many things other than academics to keep in mind when searching for the perfect college too, such as student life, the environment, the teachers, the students, the student-faculty ratio, and lots more. Many of these things I haven't considered yet, but I will, and I plan to discuss a lot of these particulars during my campus tours.
I think the biggest key to making your college search productive is your time management and how dedicated you are. It took me about a year (maybe less) to narrow down my options. Starting my search at the beginning of my sophomore year gave me ample time to spread my research out over the months and take it slow. Remember, not everyone finds their ideal college right away. (Some may transfer colleges a couple of times before finding their perfect fit too.) Hunting for the place that will shape you and gear you for your future is definitely something to be very thorough about. Don't rush!