Is undergraduate research an important part of your college search criteria? Then you're in the right place. The following colleges and universities are located in the Northeastern US and provide ample opportunities for students to get involved in independent and faculty research on STEM topics and beyond. If a school sounds like a good match for you, just click the green "Connect me" button and your CollegeXpress account info will be sent to the school so they can get in touch with more information. Your next big discovery awaits, so start researching!
Brown University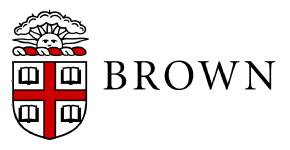 Brown University is a private Ivy League research university in Providence, Rohde Island. At Brown, more than 10,200+ pursue degrees in 80 academic concentrations, including the option to create their own, all backed by the University's Open Curriculum core. There's something for everyone on campus with 400+ student groups, 32 Division I athletic teams, and students speaking over 62 languages.
Carnegie Mellon University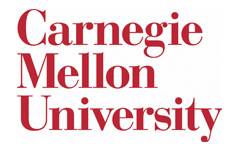 Carnegie Mellon University is a private comprehensive research university in Pittsburgh, Pennsylvania. With around 15,000 students and nearly 1,500 faculty members who balance teaching with research, the University offers a variety of programs in Technology, Science, and Computer Science through seven schools and colleges. At Carnegie Mellon, undergraduate students have many opportunities to work on research projects independently with preeminent faculty and develop cutting-edge technology every day.
The Catholic University of America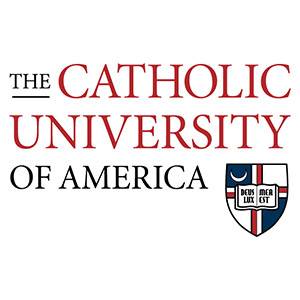 The Catholic University of America is a private religious comprehensive research university just north of Capitol Hill in Washington, DC. More than 3,000 students are enrolled in 12 schools and over 70 undergraduate programs in Data & Technology, Engineering, Environment, Health Care, Life Sciences, Physical Sciences, and more. CatholicU also offers 32 research centers and facilities as well as Research Day, when classes are canceled so students and faculty can present proposals and research throughout campus.
Clarkson University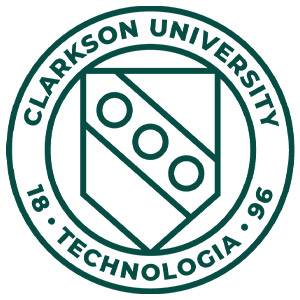 Clarkson University is a private research university in Potsdam, New York—with additional research facilities at the Capital Region campus in Schenectady and the Beacon Institute for Rivers & Estuaries in Beacon. The University offers more than 90 rigorous programs of study in Engineering, Business, the Arts & Sciences, Education, and Health Professions to a student body of over 4,800. Clarkson also offers STEM students numerous competitive design teams, collaboration Hubs to ideate and start new ventures, co-op opportunities, and more.
Columbia University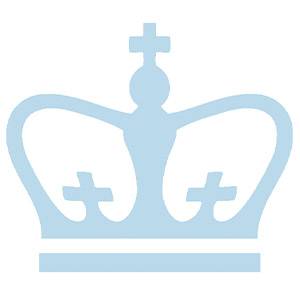 Columbia University is a private comprehensive research university in New York, New York. More than 4,500 students from all 50 states and over 100 countries pursue 100+ undergraduate majors, including research-intensive programs in Astrophysics, Biology, Data Science, Biomedical Engineering, Electrical Engineering, and more. Columbia students also have the opportunity to enhance their chosen studies through the unparalleled energy, vitality, and multicultural variety of New York City.
Delaware State University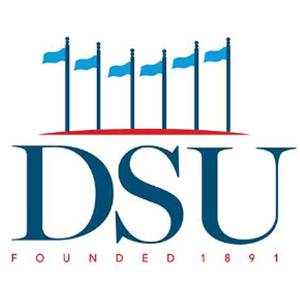 Delaware State University is a public historically Black land-grant research university in Dover, Delaware. DSU offers 44 undergraduate majors, 21 master's degrees, and six doctoral programs to more than 5,600 students. The University is classified as an R2 research institution with state-of-the-art laboratory facilities, major research centers on campus, and some of the most skilled researchers discovering innovations in the fields of medicine, military defense, agriculture, and more.
The George Washington University
The George Washington University is a private research institution with a 36-acre main campus located in the federal section of Washington, DC. The University is home to more than 11,000 undergrads and offers more than 75 majors and 2,000+ courses across seven undergraduate schools. GW's location in the heart of the nation's capital gives students access to unique academic and service opportunities, including undergraduate research, projects sponsored by the Nashman Center for Civic Engagement, and internships at sites like the White House (just a few blocks from campus), the World Bank, and the National Institutes of Health.
Loyola University Maryland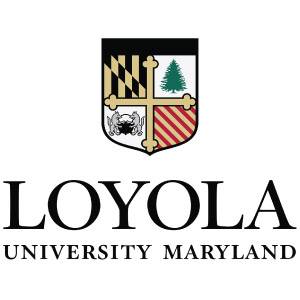 Loyola University Maryland is a private Jesuit Catholic comprehensive research university in Baltimore, Maryland. With a student-faculty ratio of approximately 12:1 and an average class size of 20 students, the University's 4,000 undergraduates come from 40 states and more than 40 countries to pursue over 35 majors and 40 minors. Students benefit from opportunities for hands-on laboratory work, research alongside expert faculty, internships, student organizations, in-class speakers, and special on-campus events.
New York University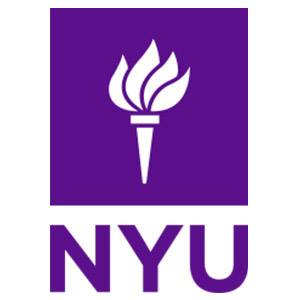 New York University is one of the largest private research universities in the United States, with three degree-granting campuses in New York City, Abu Dhabi, and Shanghai. A truly global university, NYU offers programs through 18 schools and colleges at five major centers in Manhattan as well as sites in Africa, Asia, Europe, and South America. The New York campus comprises 10 schools and colleges and offers more than 270 areas of study, a 9:1 student-faculty ratio, 300+ clubs and organizations, 23 varsity sports, and research opportunities for undergraduates, with $3 million in research scholarships awarded for over 3,500 student projects since 1996.
Connect me with NYU Abu Dhabi!
Princeton University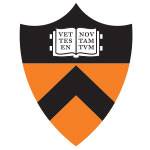 Princeton University is a private Ivy League research university on a 600-acre campus in a residential section of Princeton, New Jersey—50 miles southwest of New York City. Over 5,300 undergraduates pursue a Bachelor of Arts or a Bachelor of Science in Engineering in 55 interdisciplinary programs that feature small class sizes and one-on-one advising with faculty, particularly while doing independent work such as the senior thesis. Combining the strengths of a major research university with the qualities of an outstanding liberal arts college, Princeton also offers 300+ student-run organizations and opportunities to get involved in the arts, civic engagement, student government, religious groups, and athletics.
Rensselaer Polytechnic Institute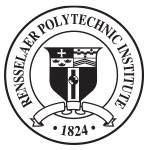 Rensselaer Polytechnic Institute is a private technical research institute in Troy, New York—15 miles from Albany. Offering programs through five schools, Rensselaer offers 6,000+ students 42 majors to choose from, including Aeronautical Engineering, Cognitive Science, Environmental Science, and more. RPI also offers opportunities and resources such as research with world-renowned faculty, work at the Darrin Fresh Water Institute, the annual GameFest for showcasing student-designed games, and other hands-on experiences.
Rochester Institute of Technology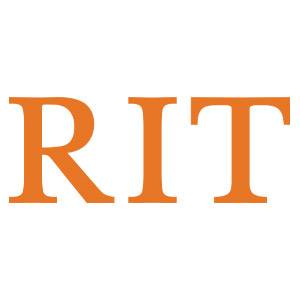 Rochester Institute of Technology is a private coeducational technical institution in Rochester, New York—75 miles from Buffalo and 97 miles from Syracuse. RIT's nine colleges offer more than 80 bachelor's programs and 90+ minors that attract scientists, engineers, entrepreneurs, and computer scientists as well as designers, artists, photographers, and filmmakers. Students benefit from immersive, hands-on research opportunities and state-of-the-art research and lab facilities, plus experiential learning opportunities in the form of cooperative education, internships, study abroad, undergraduate research, and industry-sponsored projects.
Rowan University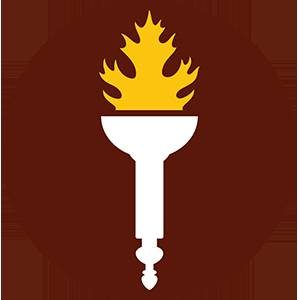 Rowan University is a public doctoral research institution in southern New Jersey, with campuses in Glassboro, Camden, and Stratford. The University offers 80 bachelor's programs to more than 15,000 students and is the quintessential college experience with clubs, pre-professional experiences, and a location nearby a vibrant downtown area. Rowan has also been named the #4 fastest-growing research university among public doctoral institutions in the nation by The Chronicle of Higher Education.
Rutgers, The State University of New Jersey—New Brunswick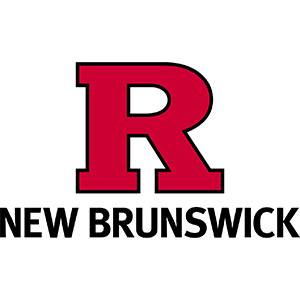 Rutgers, The State University of New Jersey is a public research university with three regional campuses in New Brunswick, Camden, and Newark. As the University's flagship campus, Rutgers–New Brunswick offers 100+ undergraduate programs through 11 colleges and schools. Students have the opportunity to double-major, pursue combined bachelor's and master's degrees, and conduct original research as undergraduates in the 175+ research centers and institutes across all three campuses.
Connect me with Rutgers–New Brunswick!
The Honors College at Rutgers University–New Brunswick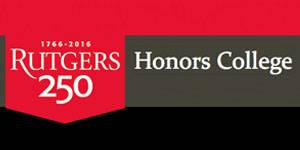 Rutgers University—Honors College is located at the heart of Rutgers' historic College Avenue campus in New Brunswick, New Jersey. The Honors College is a competitive program with an average of 2,000 students—including 500 first-years—enrolled across the University's six schools. Honors students enjoy perks like access to live-in faculty, on-site academic advisors, mentorships, internships, funding for research, the Innovation Lab, and study abroad opportunities.
Connect me with Rutgers—Honors!
Rutgers University—Camden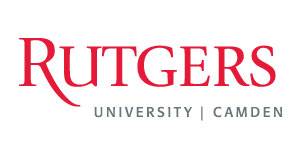 Rutgers University—Camden is a public research university in Camden, New Jersey. Through four colleges and schools, the Camden campus offers 38 majors to 4,800+ undergraduates who learn in classes of 24 students on average. Students have the opportunity to build strong connections with professors, get involved in faculty research, and engage in their own hands-on research projects.
Connect me with Rutgers–Camden!
Rutgers University—Newark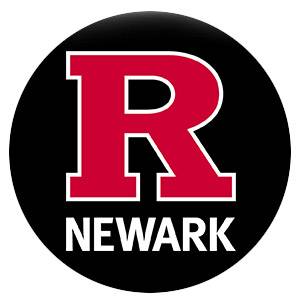 Rutgers University—Newark is a public research university in Newark, New Jersey. With an enrollment of more than 13,000+ students, RU–N's undergraduate, graduate, professional, and joint-degree programs span more than 100 areas of study within seven schools and colleges. Students benefit from small class sizes, funded research opportunities, and inspiring internships with local businesses and Fortune 500 companies.
Seton Hall University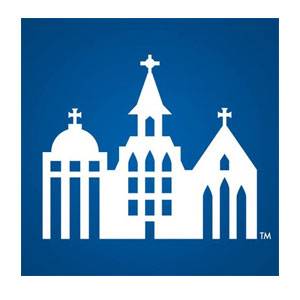 Seton Hall University is a private church-affiliated research university on a 58-acre campus in South Orange, New Jersey—14 miles from New York City. With over 6,000 undergraduate students and more than 90 majors and programs, Seton Hall offers all the advantages of a large research university—national reputation, state-of-the-art facilities, and extensive opportunities for internships, research, and scholarship—with all the benefits of a small, supportive, and nurturing environment. Students can begin working on research projects with faculty as early as their first year, and many students even attend conferences with faculty.
St. John's University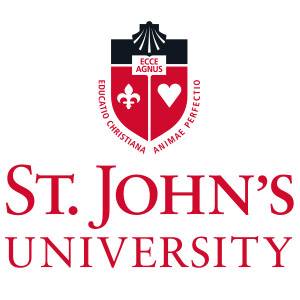 St. John's University is a comprehensive Catholic liberal arts and research university in Queens, New York. St John's offers 15,000+ undergraduates more than 100 programs of study built on an "options-oriented" core curriculum that prepares students for success in a challenging academic environment. Both undergraduate and graduate students can join faculty research projects in all fields and have access to a network of 187,000 alumni who help create opportunities and land students internships in places like the White House, Major League Baseball, Merrill Lynch, Goldman Sachs, the New York Yankees, and more.
Stony Brook University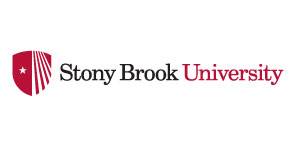 Stony Brook University is a public research university on the North Shore of Long Island, New York—60 miles east of New York City. The University's more than 200 majors, minors, and combined-degree programs attract over 26,600 students from nearly all 50 states and 100+ countries. Stony Brook students can get involved in 325+ clubs and organizations, and each spring, students' accomplishments in the arts and sciences are celebrated with a day of exhibition and performance.
SUNY Polytechnic Institute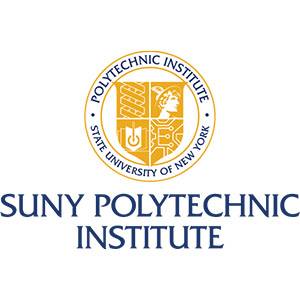 SUNY Polytechnic Institute is a public institute of technology with campuses in Utica and Albany, New York. The Institute is comprised of five colleges that offer programs in Applied Computing, Biology, Civil Engineering Technology, Electrical & Computer Engineering, Nanoscale Engineering, Cybersecurity, and more. SUNY Poly's Utica campus offers students the opportunity to engage in various manufacturing processes through the Center for Global Advanced Manufacturing (CGAM), while Albany students work side-by-side with faculty and industry-leading companies in the state-of-the-art NanoTech Complex.
Syracuse University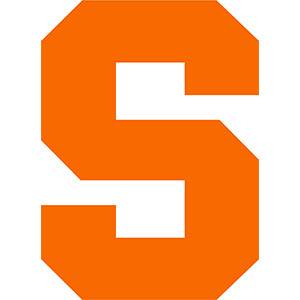 Syracuse University is a private research university in Syracuse, New York. The University offers more than 200 majors and 100 minors, with the opportunity to blend any discipline from the College of Arts & Sciences into one of many professional degrees. Classified for top-tier research activity among all doctoral universities in the nation by the Carnegie Classification, Syracuse offers ample opportunities for undergraduates to conduct research alongside faculty.
University at Albany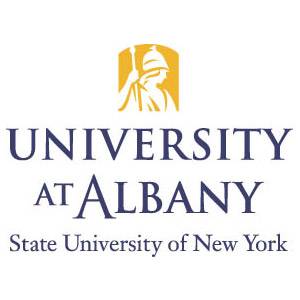 The University at Albany is a public comprehensive research institution located in the Capital Region of New York in Albany. More than 7,400 students are enrolled in 50+ undergraduate majors and 150+ graduate programs that prepare them to succeed in a wide range of fields. The University also offers more than 300 student-run clubs and organizations—everything from pre-professional organizations to Ultimate Frisbee and everything in between.
University of Delaware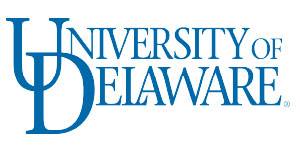 The University of Delaware is a land-, sea-, and space-grant research institution in Newark, Delaware—12 miles from Wilmington, 30 miles from Philadelphia, and 50 miles from Baltimore. The University offers 150+ majors and minors in which hands-on research is a priority for more than 4,200 undergraduates. Students at UD benefit from more than 400 on-campus organizations, Winter Session trips with global organizations such as Engineers Without Borders, well-established internship and co-op programs, and 4+1 programs that allow students to earn both a bachelor's and master's degree within five years.
University of Massachusetts Dartmouth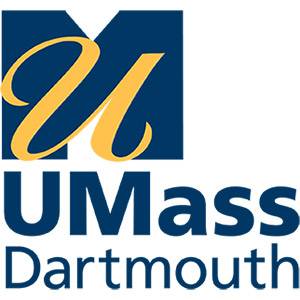 The University of Massachusetts Dartmouth is a public doctoral research university in North Dartmouth—60 miles south of Boston. UMass Dartmouth offers more than 90 academic programs across six colleges to 7,700+ students. There are more than 170 student organizations, cultural opportunities, and interest groups as well as 500 student-athletes competing on 25 NCAA Division III sports teams and hundreds more playing on intramural and club teams.
Connect me with UMass Dartmouth!
University of New Hampshire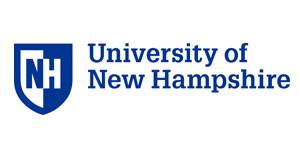 The University of New Hampshire is a public comprehensive research university in Durham, New Hampshire—50 miles north of Boston. The University's 15,000+ students find success through 100+ undergraduate majors, the mentorship of caring faculty, more than 460 study abroad/away programs, and extensive internship opportunities. UNH also offers more than 275 student clubs and organizations as well as dozens of lectures, cultural events, and entertainment options on a regular basis.
University of Pittsburgh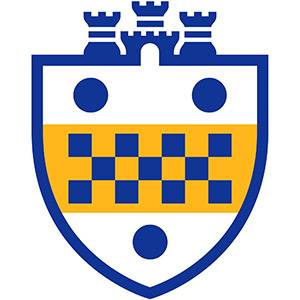 The University of Pittsburgh is a public comprehensive research university in Pittsburgh, Pennsylvania—with additional campuses in Bradford, Greensburg, and Johnstown. At UPitt, 19,000+ undergraduates have access to 100+ majors, minors, and certificates; guaranteed internships at world-class organizations; undergraduate research projects; and a great campus community. The University also supports 17 Division I athletic teams for student-athletes as well as study abroad programs in more than 75 countries around the world.
University of Rochester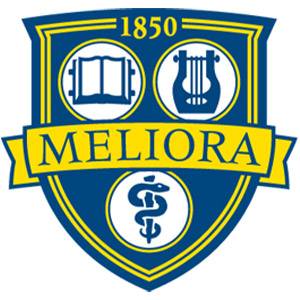 The University of Rochester is a private research university in Rochester, New York. More than 6,500 undergraduates are enrolled in over 160 bachelor's programs across seven schools. In addition to more than 275 clubs and organizations, Rochester also offers several unique opportunities for students to explore their individual interests further, including Combined Degree Programs, Research and Innovation Grants, the e5 Program, the Take Five Scholars Program, study abroad, and undergraduate research.
Villanova University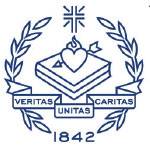 Villanova University is a private Roman Catholic research institution with a 254-acre suburban campus located in Villanova, Pennsylvania—12 miles west of Philadelphia. The University is home to 6,700 full-time undergraduate students as well as 50 bachelor's programs in the liberal arts, business, engineering, nursing, and the sciences. The innovative Villanova Match Research Program for First-Year Students provides funding opportunities for motivated first-years across all disciplines to pursue undergraduate research during the spring semester.
Looking to conduct research in other areas of the country? Check out all our other featured research colleges to find your best-fit school.