When people think about college, they often imagine a picturesque, leafy-green residential campus—and that's exactly what the liberal arts colleges and universities on this list have to offer. Located in the northeastern US with a four-season climate, these schools offer the classic liberal arts education and close-knit community many students are looking for in their higher education experience. If this sounds ideal, start scrolling and learning about schools that could very well be your future home. You can request more information from them by clicking the green "Connect me" button underneath each one. Happy searching!
Albright College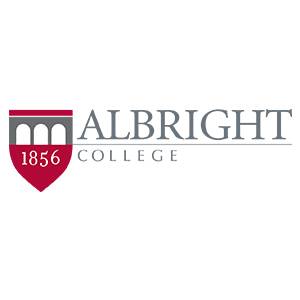 Albright College is a Christian coeducational liberal arts college in Reading, Pennsylvania—45 miles from Philadelphia. With an enrollment around 1,650 and a 14:1 student-faculty ratio, students can choose from more than 50 flexible undergraduate programs, including majors in the arts and sciences, Education, Business, and more. Albright is a 24/7 residential community with more than 70 student groups, honor societies, and clubs; Greek life; and a variety of affinity houses—all offering opportunities for leadership and service.
Allegheny College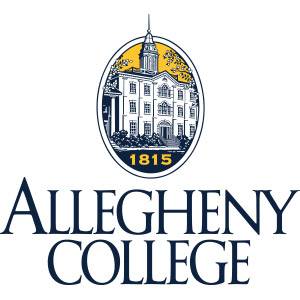 Allegheny College is a private national liberal arts college in Meadville, Pennsylvania. With over 1,600 undergraduates on campus, the College is known as an undergraduate research college, offering roughly 30 majors—all with required senior research projects—and more than 2,500 internship opportunities. Students can also get involved in the Allegheny community through more than 120 student clubs and organizations, 14 varsity athletics, and extensive club, intramural, and outdoor recreation activities.
Arcadia University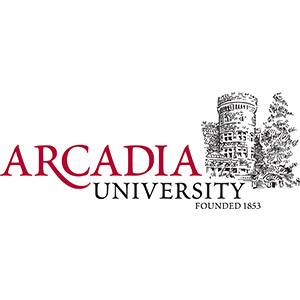 Arcadia University is a private Presbyterian liberal arts college in Glenside, Pennsylvania—just 20 minutes outside Philadelphia by train. Arcadia boasts a student body of 3,700—2,300 of whom are undergraduates—who study in more than 140 programs and get involved in 60+ clubs and organizations. The University also offers undergraduates a 13:1 student-faculty ratio, an average class size of 14 students, and over 130 study abroad programs.
Bloomfield College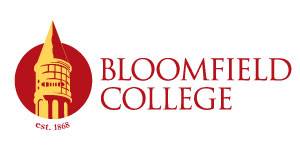 Bloomfield College is a private Presbyterian liberal arts college in Bloomfield, New Jersey—only 16 miles from New York City. Designated the 14th-most diverse liberal arts college in the nation, the University offers 2,000+ students more than 40 innovative academic programs as well as the lowest full-time tuition among private colleges in the state. Students also benefit from more than 40 organizations, 12 Division II athletic teams, and cutting-edge technology in the Center for Technology + Creativity.
Bucknell University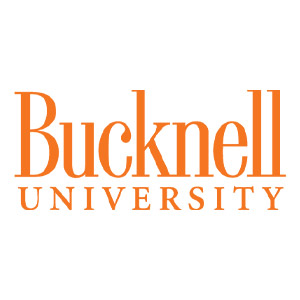 Bucknell University is a private residential liberal arts institution in Lewisburg, Pennsylvania—three to four hours from New York City, Philadelphia, Pittsburgh, Baltimore, and Washington, DC. Nearly 4,000 students pursue more than 60 majors and 70 minors across three colleges, including Animal Behavior, Accounting, French, Finance, Music, and Mechanical Engineering. Bucknell supports students with top-notch faculty, funding for research and assistance with research publication, and career advisors to help plot a path to success.
Caldwell University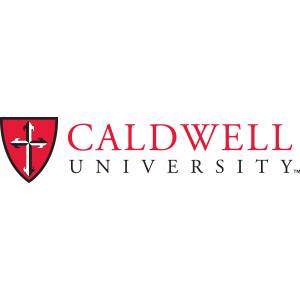 Caldwell University is a private Catholic liberal arts college in Caldwell, New York—20 miles from New York City. Designated as a College of Distinction, Caldwell offers 2,300 undergraduate and graduate students more than 60 academic programs, 23 student clubs, and a student-faculty ratio of 13:1. Students come from over 40 countries to study at the University and benefit from scholarships that range up to full tuition as well as affiliation programs with other universities for a wider range of academic offerings.
Carlow University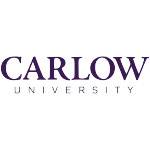 Carlow University is a private liberal arts college primarily for women in Pittsburgh, Pennsylvania. Over 1,200 students are enrolled in more than 45 undergraduate and graduate areas of study with a 10:1 student-faculty ratio. The University helps students succeed through the Center for Academic Achievement, which provides one-on-one mentoring and guidance to help students prepare for tests, conquer procrastination, get organized, and study more effectively.
DeSales University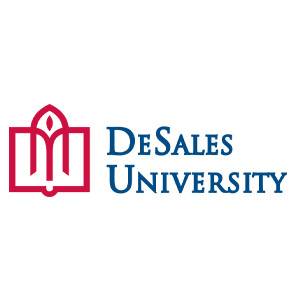 DeSales University is a private Catholic liberal arts university in Center Valley, Pennsylvania—50 miles north of Philadelphia and 90 miles southwest of New York City. With an enrollment of nearly 3,500 students, DeSales employs roughly 135 full-time faculty members across 40 undergraduate majors, 12 graduate programs, and 20+ certificates in a wide range of disciplines. The University's most popular programs include Business, Criminal Justice, Nursing, Health Care, and Performing Arts.
Fordham University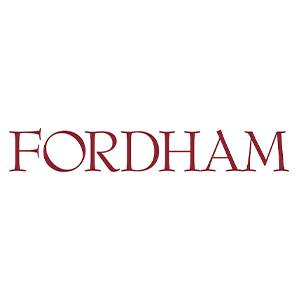 Fordham University, the Jesuit University of New York, is a private institution with campuses in the Bronx and Manhattan. With an enrollment of over 16,000 students and a 13:1 student-faculty ratio, the University boasts more than 60 academic offerings, including honors programs, research symposia, dual degrees, and more. A Fordham education blends a rigorous curriculum with the resources, culture, and energy of New York City.
Gannon University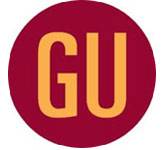 Gannon University is a four-year Catholic, Diocesan university comprised of two campuses in Erie, Pennsylvania, and Ruskin, Florida. Inspired by the Catholic intellectual tradition, Gannon offers a comprehensive, values-centered learning experience that emphasizes faith, leadership, inclusiveness, and social responsibility. More than 100 undergraduate, graduate, and online academic programs feature hands-on learning through real-world courses, projects, and internship opportunities that prepare students to become true professionals in their chosen fields.
Geneva College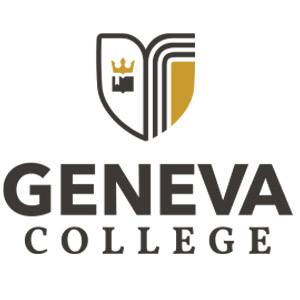 Geneva College is a private Presbyterian liberal arts college in Beaver Falls, Pennsylvania—45 miles northwest of Pittsburgh. More than 1,400 students are enrolled in 145+ majors and academic programs with a 13:1 student-faculty ratio. Recognized as a College of Distinction, the University helps students of 63 religious denominations thrive with more than 100 study abroad programs, 35 campus organizations, aid awarded to every undergraduate, and more.
Georgian Court University
Georgian Court University is a coeducational Catholic liberal arts university in Lakewood, New Jersey—60 miles from both Philadelphia and New York City. At GCU, over 2,400 total students—including approximately 1,800 undergraduates—from eight states and 22 countries pursue more than 35 undergraduate degrees, 10 graduate degrees, and a variety of certificate programs. Students can also join more than 60 honor societies and clubs, enjoy study abroad experiences, and participate in dozens of service learning opportunities.
Gettysburg College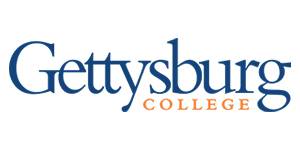 Gettysburg College is a private residential college of the liberal arts and sciences in Gettysburg, Pennsylvania—60 minutes from Baltimore and 80 minutes from Washington, DC. Around 2,600 undergraduates representing nearly 40 states and close to 40 countries are enrolled in 65+ academic majors, minors, and pre-professional programs. Gettysburg's interdisciplinary learning model includes five distinctive programs through the Center for Public Service, the Civil War Institute, the Eisenhower Institute, the Garthwait Leadership Center, and the Sunderman Conservatory of Music.
Haverford College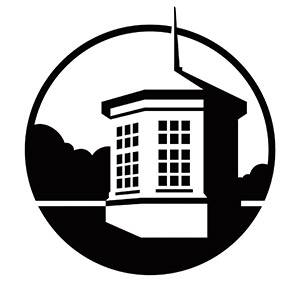 Haverford College is a private liberal arts college in Haverford, Pennsylvania—only eight miles from downtown Philadelphia. Haverford's 1,400+ students pursue more than 30 majors in the humanities, social sciences, and natural sciences with the benefits of a 9:1 student-faculty ratio. The University's three Academic Centers for academic excellence enrich each student's experience beyond the classroom by hosting influential speakers, events, and symposia as well as offering the primary source of funding for internships and externships.
Iona University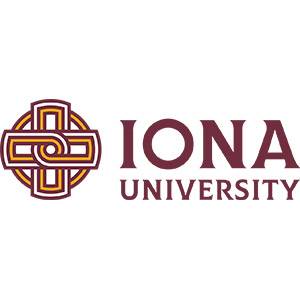 Iona University is a coeducational liberal arts institution founded in the Roman Catholic tradition and located in New Rochelle, New York. The University enrolls approximately 4,000 undergraduate and graduate students from diverse backgrounds and 43 countries while offering more than 60 combined programs of study in the School of Arts & Science and the School of Business. Students can also get involved with 80 campus clubs, NCAA Division I athletics, hands-on academic facilities, and more.
John Cabot University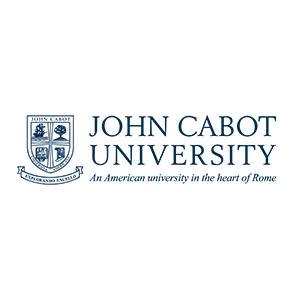 John Cabot University is a private liberal arts university with two campuses along the historic Tiber River in Rome, Italy. Coming from more than 70 countries, the University's 1,300 students pursue Bachelor of Arts degrees in 14 distinct fields that emphasize the development of critical thinking, communication, and research skills. John Cabot supports its students by offering merit-based scholarships and financial assistance grants as well as the Career Services Center for internships, graduate school prep, and career development.
Johns Hopkins University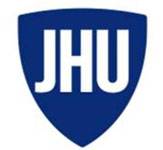 Johns Hopkins University is a private university located in a residential area of Baltimore, Maryland. With more than 5,200 undergraduates on campus, the University offers over 50 majors, 40+ minors, and a 7:1 student-faculty ratio. Students get involved on campus in myriad ways with more than 400 clubs and organizations, 22 varsity athletic teams, and specific programs to pursue funded research projects alongside professors.
Connect me with Johns Hopkins!
Le Moyne College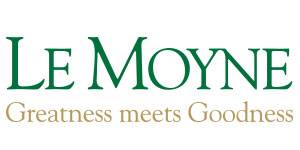 Le Moyne College is a Jesuit Catholic liberal arts institution located in a residential area just minutes from downtown Syracuse, New York. Le Moyne offers programs through the College of Arts & Sciences and the Madden School of Business as well as over 80 student clubs and a variety of academic, cultural, professional, and social service organizations. Students also benefit from small class sizes, a 13:1 student-faculty ratio, and a supportive, close-knit campus community.
Manhattanville College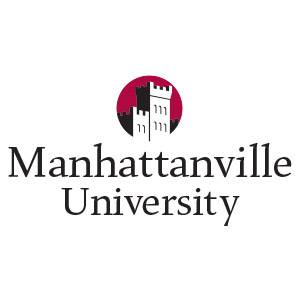 Manhattanville College is a private liberal arts college in Purchase, New York—approximately 25 miles from New York City. With an enrollment of more than 2,500 students, Manhattanville offers 50+ undergraduate areas of study and 70+ graduate programs, degrees, and certificates reinforced by internships, career counseling, mentors, and networking opportunities. The College has a long history of rewarding students of high academic achievement regardless of financial need, and each applicant is automatically evaluated for merit awards.
Connect me with Manhattanville!
Marymount Manhattan College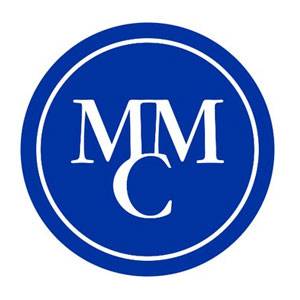 Marymount Manhattan College is a private coeducational liberal arts college in Midtown Manhattan, New York. Approximately 2,000 undergraduates from 48 states and 50 countries are enrolled in 31 majors and 40 minor and pre-professional programs, covering the liberal arts and sciences, business, communications and media arts, and the performing arts. All students at MMC are assigned a faculty advisor for individual guidance in degree planning, graduate school preparation, and career options.
Mercyhurst University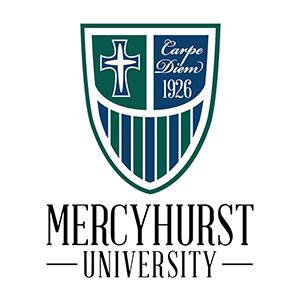 Mercyhurst University is a private Catholic institution located in Erie, Pennsylvania—100 miles north of Pittsburgh and 100 miles southwest of Buffalo. Over 2,700 students pursue more than 85 undergraduate majors and 13 graduate degrees in the Colleges of Business; Humanities, Arts & Social Sciences; Intelligence Studies & Applied Sciences; and Natural & Health Sciences. Mercyhurst also offers students experience inside and outside the classroom, challenging them to write more, practice harder, dig deeper, and see the world from unconventional perspectives.
Molloy University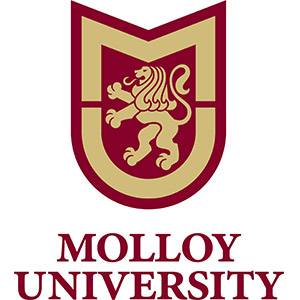 Molloy University is a private Catholic liberal arts university in Rockville Centre, New York—only 25 miles east of New York City. With 4,900 students on campus and a 10:1 student-faculty ratio, Molloy offers more than 50 programs, many of which are nationally accredited. The University continues to expand its flexible learning options for many of its programs so students can take night, weekend, hybrid, or online classes.
St. Thomas Aquinas College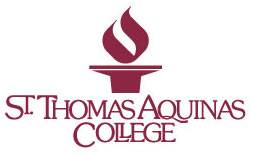 St. Thomas Aquinas College is a private liberal arts college in Sparkill, New York—only 15 miles from New York City. STAC offers more than 100 programs through the Schools of Arts & Sciences, Business, and Education with access to state-of-the-art technology and career-building opportunities. Students can also get involved on campus with 40+ clubs and NCAA Division II athletics while preparing for the future with résumé workshops, internships, mock interviews, and other resources.
University of Scranton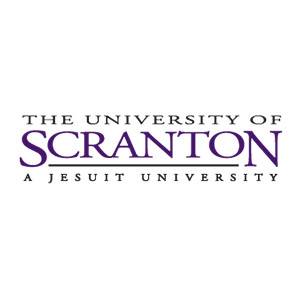 The University of Scranton is a private Jesuit Catholic university in Scranton, Pennsylvania. More than 3,600 undergraduates have their choice of 69 majors and 49 minors across three colleges as well as unique honors opportunities such as the Special Jesuit Liberal Arts Honors Program, the Business Honors Program, the Magis Honors Program in STEM, and more. Students can extend their academic experience by participating in internships, research with faculty, and study abroad programs in more than 50 countries.
Wagner College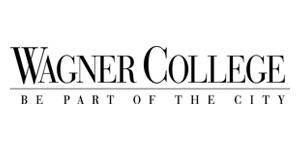 Wagner College is a private liberal arts college in Staten Island, New York—just a quick ferry ride from Manhattan. The College enrolls 1,800 undergraduates in 32 majors who benefit from the Wagner Plan for the Practical Liberal Arts, which integrates real-world experience into coursework beginning the first year. Students can also get involved on campus with 26 athletic teams, 90+ students clubs and organizations, and internships that are required for all.
Washington College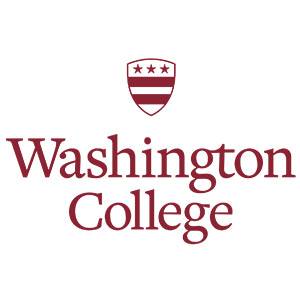 Washington College is a private liberal arts college on Maryland's Eastern Shore in Chestertown—75 miles from Baltimore, Philadelphia, and Washington, DC. WC has 50 academic programs for its 1,400 students to choose from, including interdisciplinary majors, minors, pre-professional options, and dual-degree programs. The College also offers three signature centers to support students that are linked to a broad intellectual community and provide programming, events, internships, and coursework that complement diverse academic departments and programs.
Waynesburg University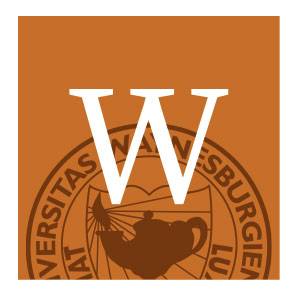 Waynesburg University is a church-affiliated liberal arts university in Waynesburg, Pennsylvania—60 miles from Pittsburgh. With more than 1,300 undergraduates and an 11:1 student-faculty ratio, the University offers over 70 major concentrations as well as integrated bachelor's-to-master's programs in Business, Counseling, Criminal Investigation, and Education. Waynesburg's undergraduate programs accelerate student growth through hands-on learning, research, internships, leadership work, service trips, and career planning.
There are a lot more higher education options where this came from! Check out all our CX featured college lists to explore awesome colleges and universities with the majors and locations you're looking for.